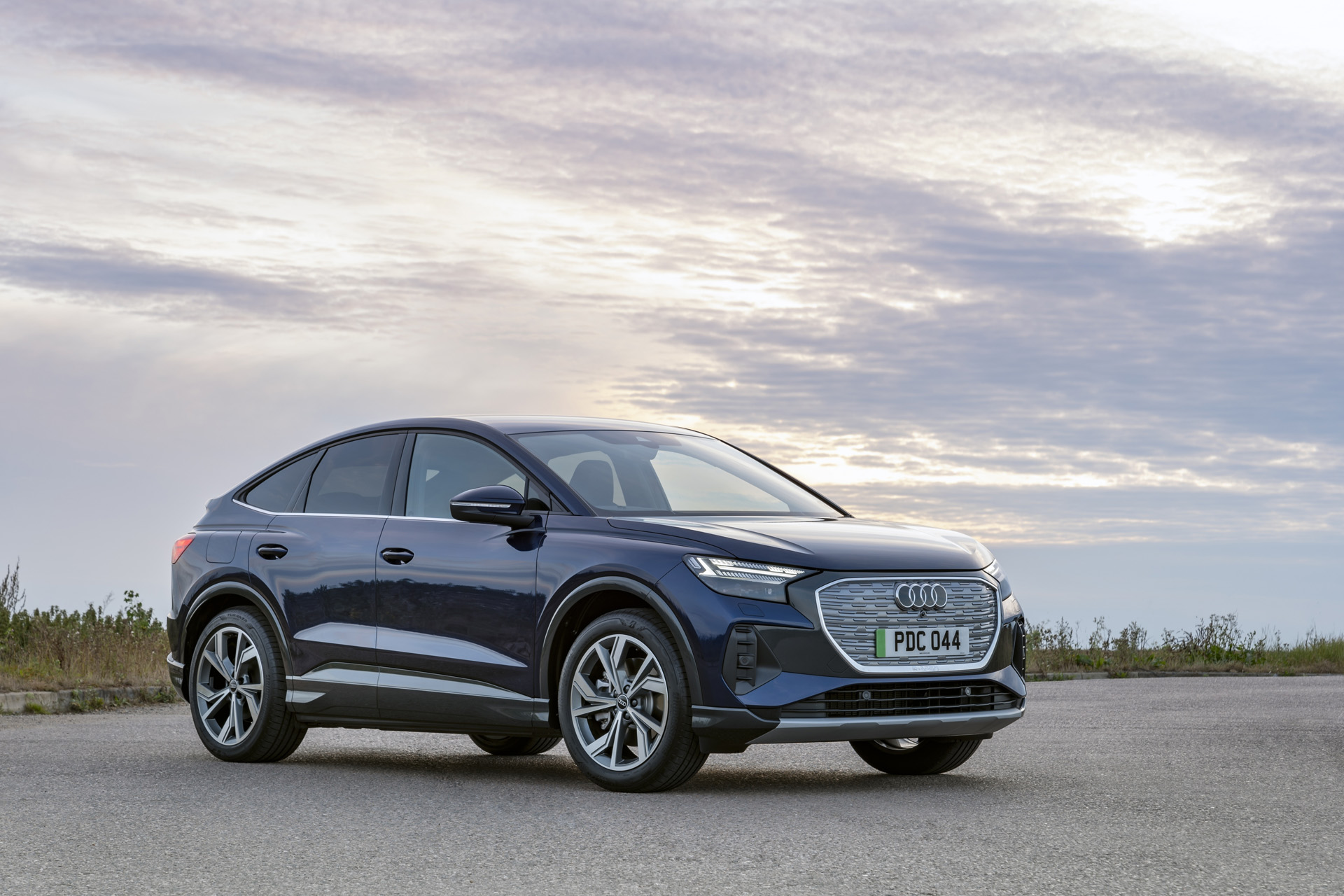 Audi Q4 Sportback e-tron — The Green Lane
Audi's original SUV, but make it sporty
Motoring editor Jeremy Taylor and sustainable fashion expert Jessica Saunders test a 'sporty' take on Audi's original electric SUV…
The Green Lane: Audi Q4 Sportback e-tron – Review
JT – So, here it is then – the coupe-inspired version of Audi's first electric car. The original e-tron appeared four years ago and was the foundation of Audi's charge into an electrified future. However, with more and more electric SUV, this sleeker model is supposed to rekindle our desire for the e-tron.
JS – It certainly stands out a bit more than the original, although I'm slightly baffled by people who want a roomy SUV, then truncate the rear with a sloping roofline. Am I missing the point?
There has been a trend for coupe-style SUVs – and, provided you don't require a massive boot and don't carry tall adults in the back all the time, the Sportback has a more dynamic appearance.
True but it still looks a little, dare I say, 'normal' for a car that costs over £60,000.
I think that was part of the Audi plan – the original e-tron essentially looked like a regular car, not some futuristic EV that screamed innovation. Not everybody wants to stand out in a crowd.
The Sportback is easy on the eye but I wouldn't say it was a looker. So, Audi is just continuing the trend for normality, just with a more aerodynamic profile?
You could say that – although I'm sure the designer would disagree! That aside, the Sportback is built to typical Audi standards of premium materials and equipment. That includes digital door cameras linked to cabin screens and a rather slick flap for the charge plug that silently glides up and down.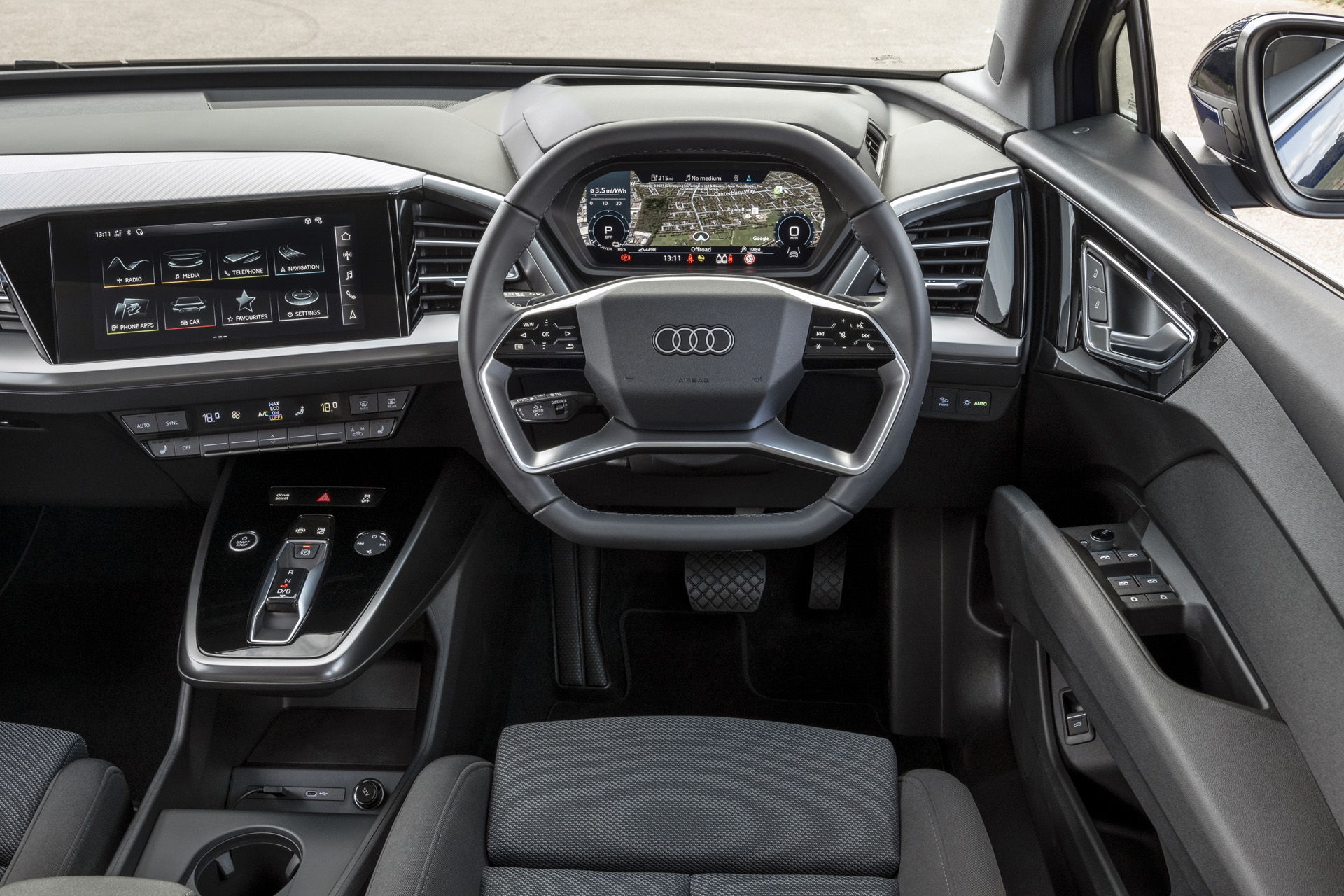 I'd say the interior is more of a highlight than the exterior. Apart from the luxury trim, the Sportback features lots of cubby holes and storage spaces. The Virtual Cockpit integrates everything in one place and, provided you embrace technology, it is a lovely place to travel.
Yes, but our S line e-tron quattro model is £63,700, so you would rather expect that level of equipment. Some seriously sporty versions cost in excess of £100,000!
Yikes! That's on a par with the Mercedes EQC and Polestar 2.
The Audi's not that fast either. Its two motors and 313bhp will also accelerate to 62mph in a modest but adequate 6.2 seconds, although it does offer an official electric range of 292 miles.
Even so, we struggled to make the Audi cover more than 230 miles – not helped by the cold weather and a long spell of motorway driving, I assume. Still, it was barely enough to travel from country to town house and back.
There it is then – a nice 'normal' electric car from Audi with a fantastic interior, but not much to shout about on the outside. I liked the fact it has a front boot though – just a shame I couldn't fit the charging cable in!
Jessica Saunders is Director of Programmes at London College of Fashion, studying for a PhD in sustainable e-textile design.