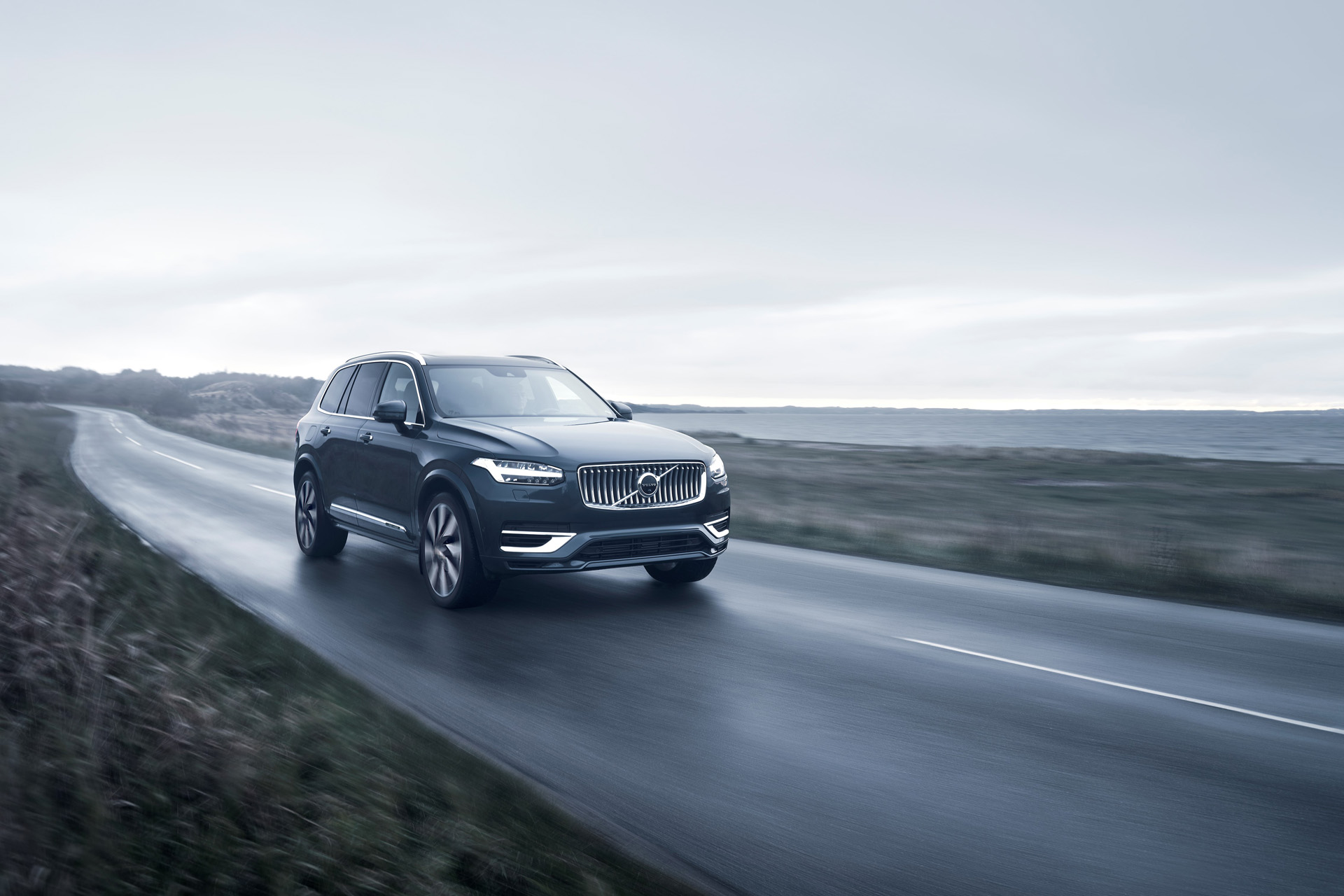 Volvo XC90 Recharge — The Green Lane
'You might question why you are waiting in a year-long queue for a new Range Rover...'
Volvo's long-serving alternative to the Range Rover is about to be replaced – by an all-electric model. Motoring editor Jeremy Taylor and sustainable fashion expert Jessica Saunders discuss the Volvo XC90 Recharge.
The Green Lane: Volvo XC90 Recharge Review
JS – What's that? Volvo is about to end our love affair with the XC90, their flagship SUV? It's a less in-your-face Range Rover and a fantastic family car!
JT – Don't panic. Although we have been driving the petrol-electric hybrid model, you will be happy to hear the next generation is cleaner than ever – a full battery-only model called the EX90 and due out next year.
Phew. There are few seven-seat cars to match what the Volvo has to offer. What does the new model look like?
Well, as our photograph shows, it's even more chic than the outgoing version. Volvo says the EX will be powered by a massive 111kWh battery, with a 373-mile range. It features Google's new high-definition mapping, and tons of safety equipment.
So, the usual Scandi minimalism inside, and cool to boot?
Minimalist in every way, apart from the price, with top specification versions costing in excess of £100,000 – or proper Range Rover money.
Yes, but Land Rover doesn't offer an electric version of the Range Rover – or any model for that matter. The Volvo is obviously a better buy for families who want to future-proof their driving experience.
In the meantime, we've been enjoying the current XC90 Recharge, with a 2.0-litre petrol engine that'a both supercharged and turbocharged, backed up by a modest 18.8kWh battery pack. It is a plug-in electric, which cuts tax liability, but the battery pack only covers around 35 miles at best on its own.
I did think that, because this is a hybrid, it would offer spectacular fuel efficiency. Well, it does if you live in a city and have a short commute – but, here in the countryside, once battery power runs out, the Recharge is quite thirsty.
The official consumption is 83mpg and more but, as you say, once the battery power is gone, the Volvo has quite a petrol habit – something like 26mpg at best!
What that petrol-electric combo does return is an awful lot of power, though. 
Around 449bhp in total, thanks to the addition of that 143bhp electric motor. Despite weighing 2.3 tons, the XC90 rumbles from 0-60mph in just 5.1 seconds. It feels effortless too, although the big Volvo's sweet spot is as a capable cruiser and not a hot hatch.
It's a cossetted ride. Resting on air suspension, a sumptuous cabin offers limousine levels of comfort, with the bonus of those seven seats, masses of safety equipment and an outstanding Bowers & Wilkins sound system. You might question why you are waiting in a year-long queue for a new Range Rover.
And you will be pleased to hear the XC90 is available with sustainable wool blend seats too. The tweedy weave is 30 percent wool and 70 percent recycled polyester – more earth-friendly than leather.
Jessica Saunders is Director of Programmes at London College of Fashion, studying for a PhD in sustainable e-textile design.