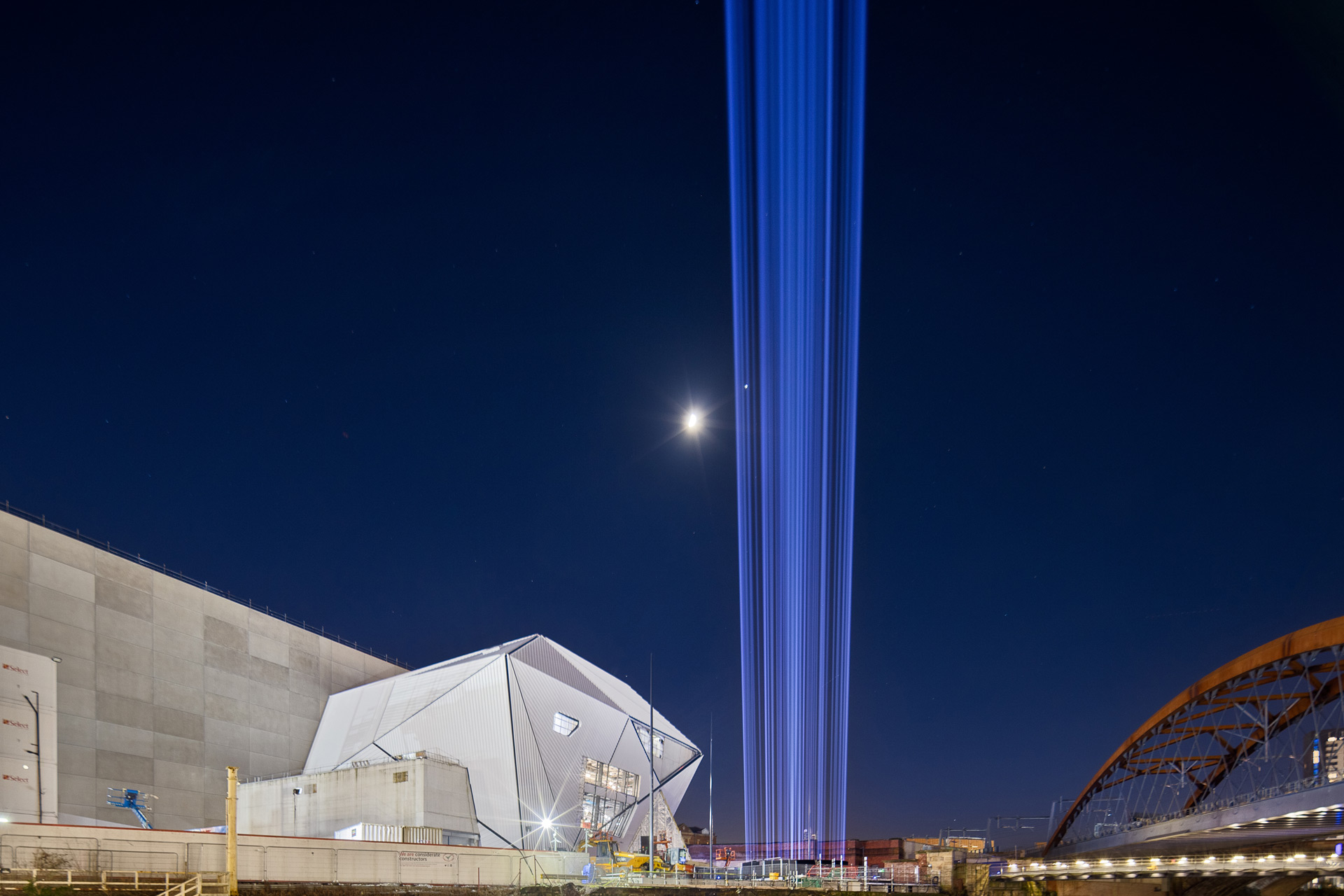 Manchester's New Landmark Cultural Venue Will Open In October
It's a multi-use space of epic proportions 
If you're looking for things to do outside of the capital, you'll soon be able to visit Aviva Studios, Manchester's brand new arts centre. To celebrate its opening in October, Aviva Studios will play host to Free Your Mind, an immersive retelling of classic sci-fi film The Matrix. Intrigued? Here's everything you need to know about this vast new venue.
Manchester's New Landmark Cultural Venue Will Open In October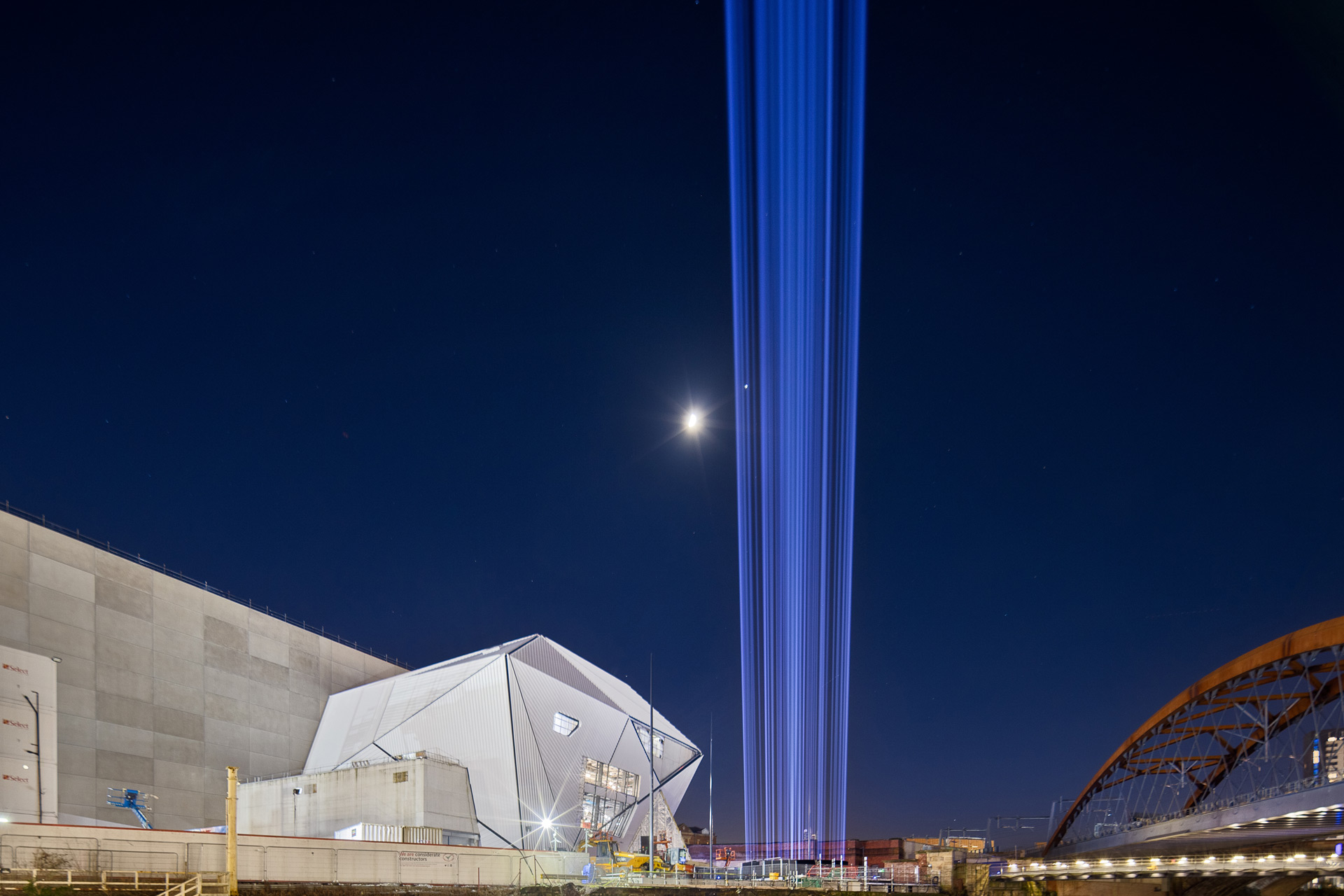 As the new home of Factory International – the arts organisation which runs Manchester International Festival – Aviva Studios is Manchester's brand new cultural venue, opening to the public on 18 October 2023. Behind a façade of striking geometric shapes, the venue boasts flexible spaces with retractable floors, huge sliding doors and foldaway seating. According to the building's designers at the Office for Metropolitan Architecture (OMA), the aim is to allow Aviva Studios to host everything from intimate theatre shows and exhibitions to packed gigs and even conferences.
Spanning an impressive 13,350 square metres, the building represents OMA's first major public undertaking in the UK. Its development is also the largest investment in a national cultural project since the opening of Tate Modern in 2000. It is led by Manchester City Council, with a backing of over £99 million from the Government, plus £7 million in National Lottery funding from Arts Council England.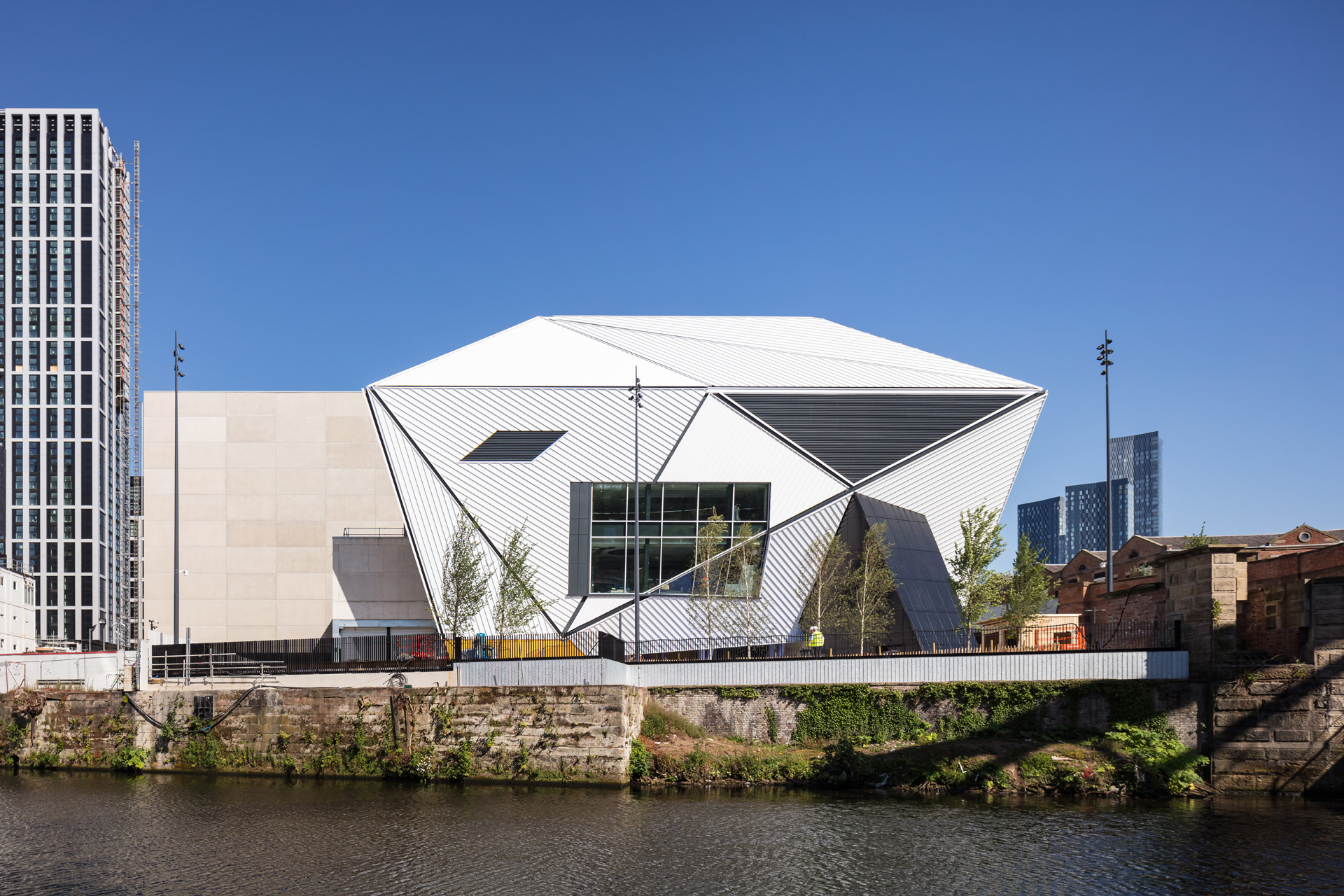 To mark its grand opening on 18 October, Aviva Studios will premiere an immersive reworking of The Matrix entitled Free Your Mind. Viewers can expect dance, music and visual effects in a performance featuring choreography by Kenrick 'H2O' Sandy MBE and a score by celebrated composer Michael 'Mikey J' Asante MBE (both of whom are co-founders and artistic directors of the Olivier award-winning Boy Blue). Free Your Mind will also be directed by Danny Boyle and feature writing by Sabrina Mahfouz, with large-scale stage sculptures by leading designer Es Devlin.
This exciting performance is just the beginning, though: Aviva Studios will serve as a global destination for art, culture and music all year round, playing host to a roster of leading artists from around the world. Its outside space will also accommodate market stalls and pop-ups.
For more information, visit factoryinternational.org