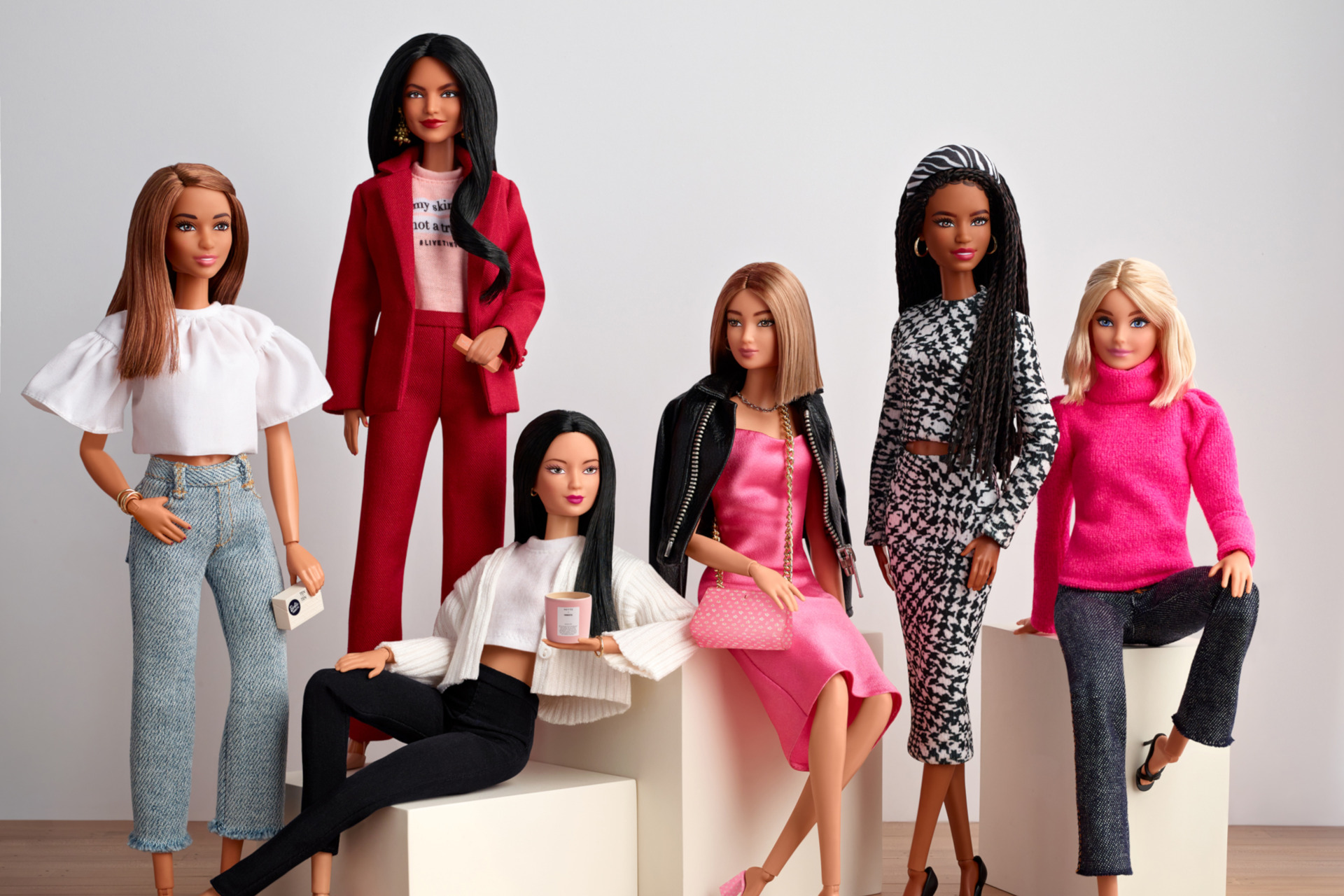 Barbie Teams Up With Six Female-Founded Brands For IWD Charity Collection
---
Are you ready for International Women's Day? Celebrate the occasion with Barbie, which has just launched a line of products with six incredible brands led by women – with a percentage of proceeds going to the Barbie Dream Gap Project.
How To Celebrate International Women's Day 2022
Barbie Teams Up With Six Female-Founded Brands For IWD Charity Collection
In support of International Women's Day, iconic doll brand Barbie has launched a collection in partnership with six female-founded brands. Created in collaboration with the brand's fashion forward Instagram account, @BarbieStyle, the new BarbieStyle Collection offers a curated selection of products for Barbie fans of all ages to get on board with.
To sweeten the deal, Mattel has announced that it will donate five per cent of proceeds from the collection (and match the donation) to the Barbie Dream Gap Project.
View this post on Instagram
So, who are the lucky brands taking centre stage? Six brands rose to the occasion for Barbie's IWD celebrations: Nette, Larroudé, Dudley Stephens, Tenoverten, Live Tinted and Autumn Adeigbo.
Sustainable fragrance and lifestyle brand Nette was founded by Carol Han Pyle, a former fashion editor for the likes ELLE and Stylecaster, and launched in December 2020. Its contribution to the BarbieStyle Collection is the Dream Land Candle, a sweet-smelling candle inspired by the Barbie Dreamhouse with notes of pink peppercorn, leatherwood, roasted chestnuts and vanilla.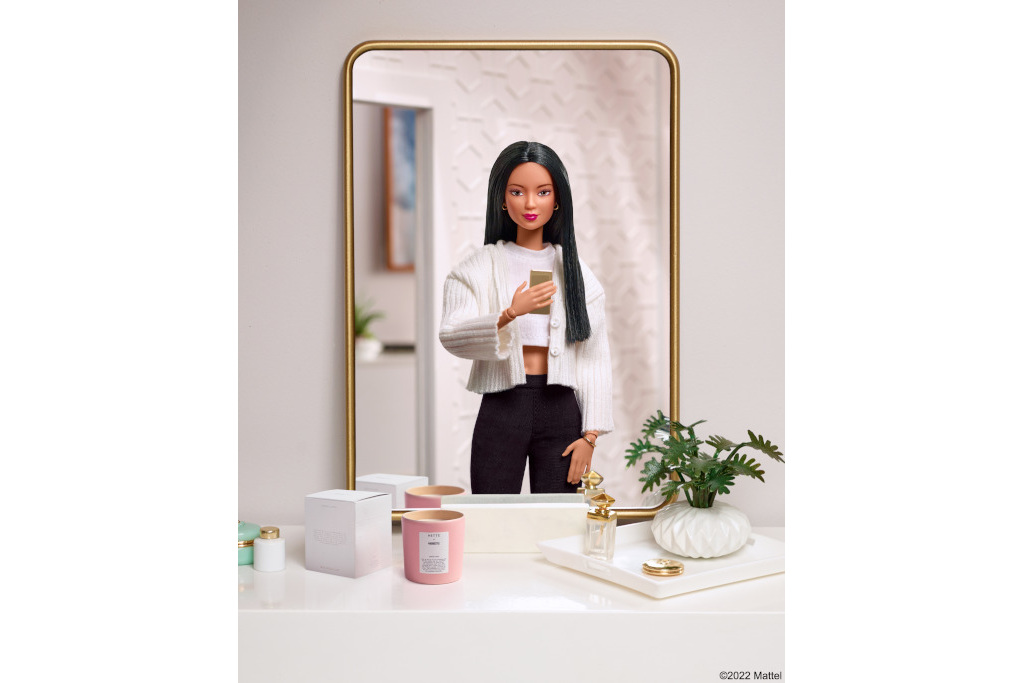 Fashion brand Larroudé, fronted by seasoned fashion director Marina Larroudé, has looked to the iconic Barbie colour palette to create the Barbie Dolly Mules and Barbie Erin Clutch (both featuring the Barbie logo, of course).
Similarly, Dudley Stephens opted for a classic pink turtleneck for the BarbieStyle Collection. Staying true to brand founders Lauren Stephens and Kaki McGrath's vision to reimagine everyday pieces through an eco-friendly lens, the Palmer Puff Sleeve Turtleneck has been repurposed from recycled plastic bottles an features a light-pink embroidered pineapple.
Made-to-order fashion label Autumn Adeigbo brings to the table the Zebra Padded Headband, a trendy bit of kit featuring a whimsical halo shape and a Barbie-inspired pink interior. The brand's eponymous founder created her label by spearheading sustainable and ethical practices, with the aim to create a positive impact in the lives of each person who comes her work.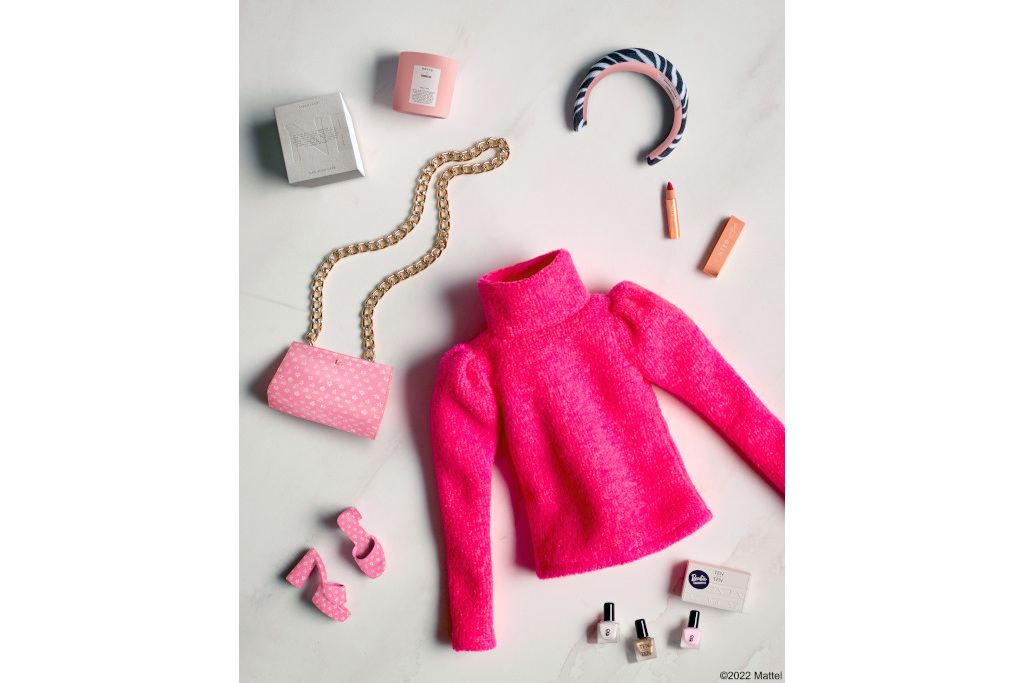 In terms of beauty, nailcare brand Tenoverten has created a limited edition nail colour trio with a colour palette inspired by heading to the West Coast: The Barbie Trio. Founded by Nadine Abramcyk and Adair Ilyinsky, Tenoverten is known for its collection of long-lasting nail care and treatment products.
For Live Tinted, the clean, vegan and cruelty-free beauty brand, an eye, lip and cheek multistick was on the cards. The brand, which brings to life founder Deepica Mutyala's goal to celebrate multicultural beauty with flexible products, highlights the new Huestick in Origin.
Throughout March, five percent of all proceeds from the collection will go to the Barbie Dream Gap Project, a multi-year global initiative set up in 2018 to raise awareness of the limiting factors that prevent girls from reaching their full potential. Barbie has since collaborated with multiple non-profit partners to raise over a million dollars, which has been directed to efforts that provide an education, leadership skills workshops and mentorship opportunities for girls.
SHOP
You can shop the BarbieStyle Collection now on barbiestyle.com
Images: Photographer Jason Tidwell / Stylist Rachael Ritter
READ MORE
Female Artists to Have on Your Radar in 2022 / 4 Women-Only Gyms in London