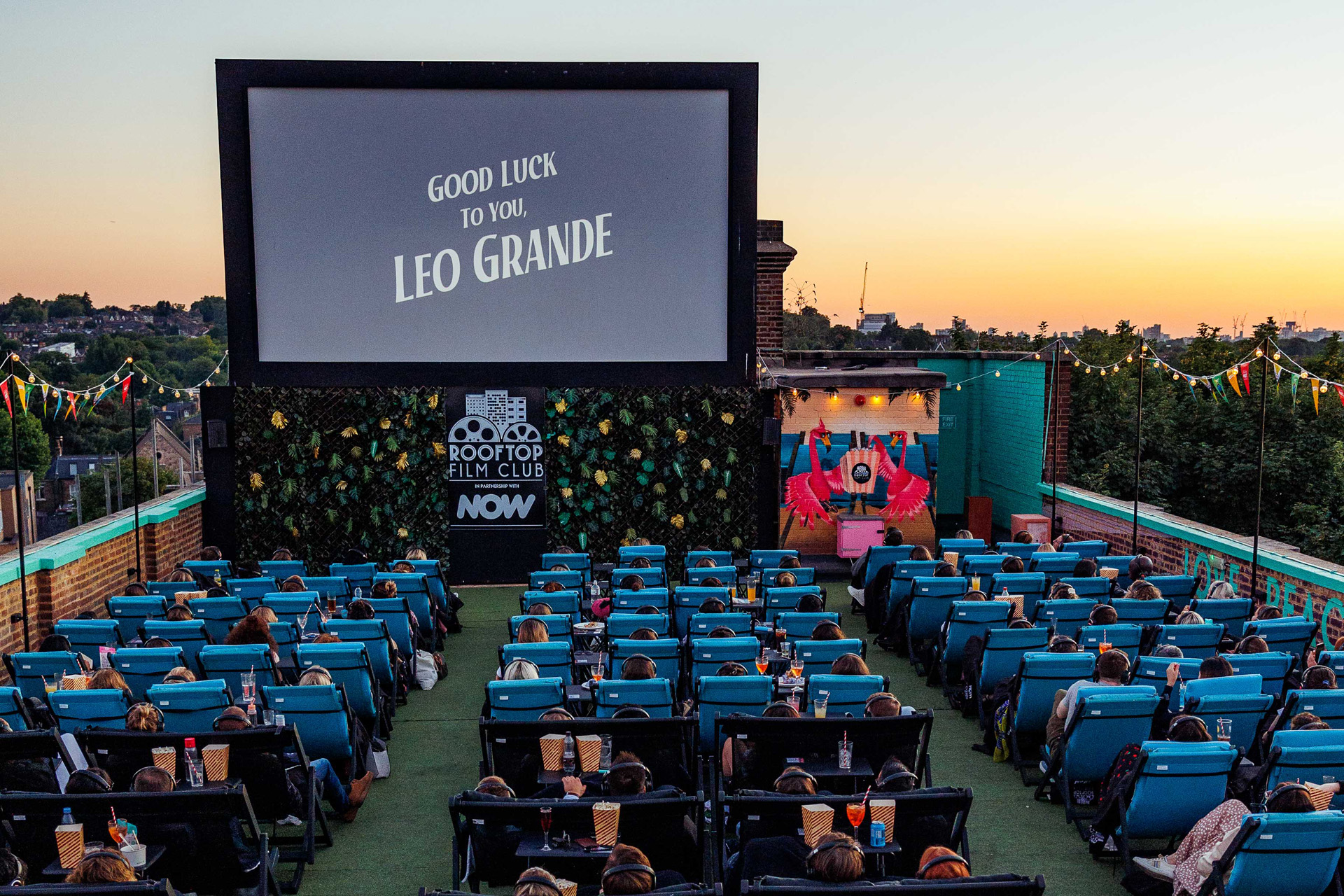 Movie Magic: These Are The Best Cinemas In Central London
Where to watch the latest flicks
Our glittering capital – with its movie studios, plethora of filming locations, star-studded movie premieres and renowned awards shows – is perhaps the closest thing to Hollywood this side of the Atlantic. Cinephiles should make the most of it by straying from streaming sites and booking a film ticket at one of the best cinemas in central London. From an open air experience with skyline views to quintessentially British architecture with a delightful bar to boot, here are our favourite central London cinemas, with recommendations from Adam Brannon, founder of Movie Metropolis, too.
The Best Cinemas In Central London
The Cinema In The Power Station
This new kid on the block packs a punch. The first independent Dolby cinema in Europe, The Cinema In The Power Station is situated in the Grade II* listed art deco Battersea Power Station, and features the high tech trinity of features epitomising the Dolby Cinema® experience: Dolby Vision, Dolby Atmos, and meticulous in-theatre architecture for a best-in-class cinematic experience.
VISIT: 3rd Floor, Turbine Hall, Battersea Power Station, Nine Elms, London SW11 8DD. thecinemainthepowerstation.com
The Cinema At Selfridges
This luxury cinema in central London shows both blockbusters and independent films. With memberships available, guests can enjoy cocktails and gourmet snacks in the intimate yet luxurious foyer before heading into one of three screens, all of which are fitted with state of the art sound and vision technology, as well as luxurious reclining seating. By Evie McQuhae
VISIT: 40 Duke Street, W1U 1AT. thecinemaatselfridges.com 
Electric Cinema
Built in 1910 in Notting Hill, the Electric Cinema was one of the first buildings in Britain built purely for showing films. After repeatedly closing and reopening throughout the 20th century, the Electric Cinema was recently taken over by Soho House. Restored with retro fittings, a team of barkeeps and a distinguished programme of films, Electric Cinema now also has a sister location in White City. The flagship in Portobello venue retains its old fashioned ticket hall, along with a roomy screening room with original period flourishes on the walls and ceilings. Still the height of luxury, settle into king-sized sofas and red velvet beds, with footstools and cashmere blankets accompanying each wingback armchair. By Evie McQuhae
VISIT: 191 Portobello Rd, W11 2ED. electriccinema.co.uk 
View this post on Instagram
The Garden Cinema
Having opened in March 2022, Covent Garden's The Garden Cinema is new to central London's cinematic scene, but is rethinking our norms regardless. Brimming with character in a sea of faceless franchises, this independent venture is all about celebrating the art of film, hosting seasons that showcase the best of themes and genres, and showing only 'films that are worth seeing, films you'd be happy to see more than once, [and] films of all genres that are true to life, well made, that left us feeling better or wiser for having seen them'.
VISIT: 39-41 Parker St, WC2B 5EF. thegardencinema.co.uk 
View this post on Instagram
Backyard Cinema
This global immersive cinema concept has a branch in Wandsworth, where unique pre-show experiences rethink movie watching and elevate the experience from watching from afar to being immersed in the world on screen. By Evie McQuhae
VISIT: 2-4 Armoury Way, SW18 1SH. backyardcinema.co.uk 
Prince Charles Cinema
One of the West End's many cinemas, but its only independent one, the Prince Charles Cinema is home to a rotating schedule of cult, arthouse, classic films and recent Hollywood releases across two screens. Built between 1961 and '62, expect classic movie interiors with rows of rich red velvet seats and traditional red curtains. It also happens to be Quentin Tarantino's favourite UK cinema, who called it London's 'queen's jewel' of a grindhouse (a theatre that mainly shows low-budget horror), and has historically said it is 'everything an independent movie theatre should be' and that 'for lovers of quality films, this is Mecca'. 
VISIT: 7 Leicester Place, WC2H 7BY. princecharlescinema.com 
View this post on Instagram
The Ritzy
'Restored in 1911, this Brixton cinema is quintessentially British with some absolutely stunning architecture,' says Adam Brannon of Movie Metropolis. 'As well as being able to watch the biggest releases, it's a great spot for a drink in the bar and even has a live music venue too!'
VISIT: Brixton Oval, Coldharbour Lane, SW2 1JG. picturehouses.com 
Rooftop Film Club
Situated on the rooftop of Peckham's Bussey Building, Rooftop Film Club is London's best open-air cinema experience, with city skyline and sunset views adorning a great mix of cult classics and new releases. There's also a bar serving tasty drinks and snacks.
VISIT: Reopens for the 2023 season in early May. Roof A, Bussey Building, 133 Rye Lane, SE15 4ST, rooftopfilmclub.com 
View this post on Instagram
Screen On The Green
'Owned by upmarket chain, Everyman, Screen on the Green in Islington opened its doors in 1913 and is one of the oldest cinemas in the UK,' says Adam Brannon. 'It now houses a fantastic bar and, with a capacity of only 125, it's an intimate venue for film fans.'
VISIT: 83 Upper Street, N1 0NP. everymancinema.com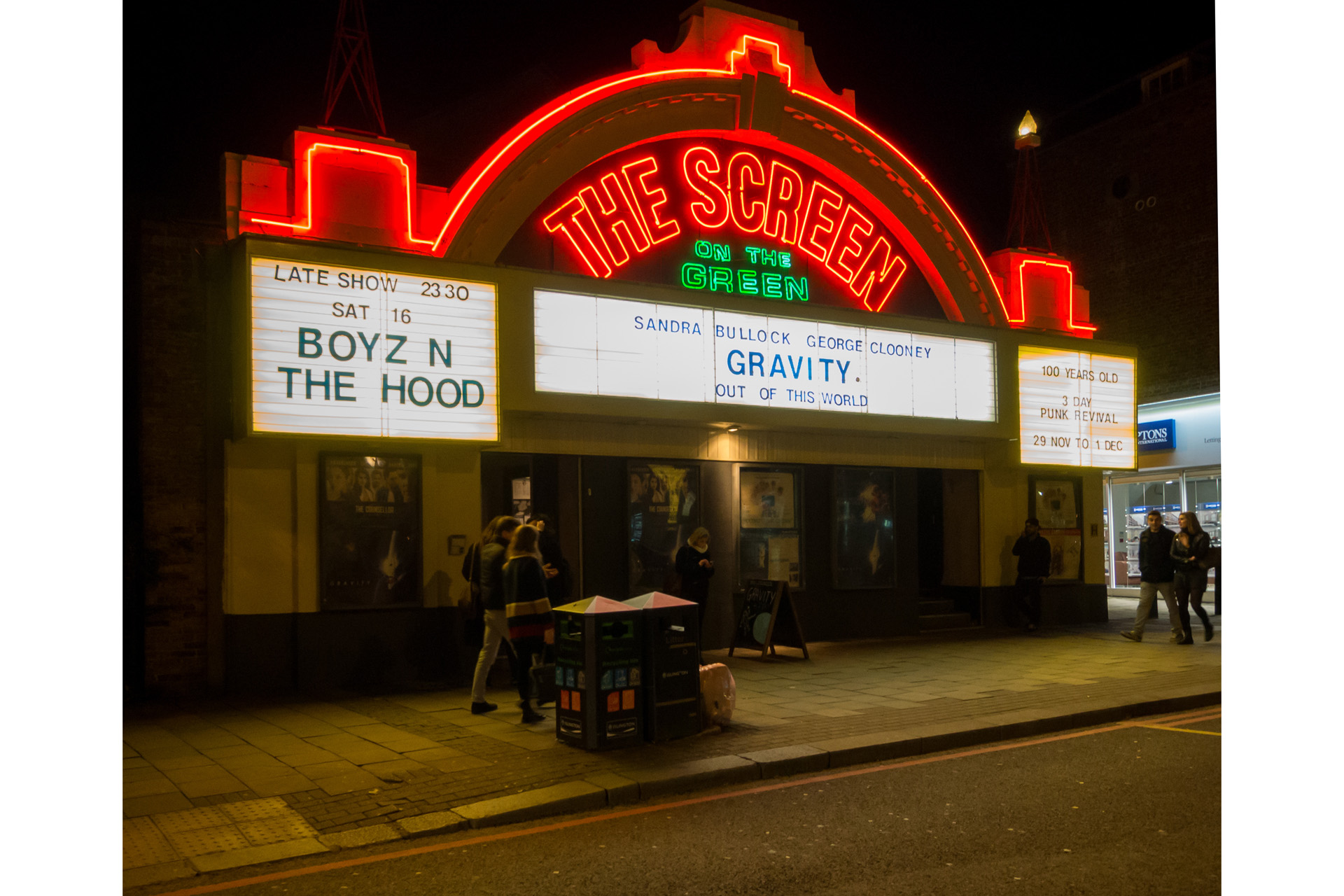 BFI IMAX Waterloo
'Probably the best IMAX venue in the UK, this stunning building houses one of – if not the – biggest cinema screen in the entire country,' says Adam Brannon. 'It takes immersion to a whole new level and is definitely worth checking out for any massive blockbuster.'
VISIT: 1 Charlie Chaplin Walk, South Bank, SE1 8XR. bfi.org.uk 
BFI Southbank
Or for something a little more humble, head to BFI Southbank nestled under Waterloo Bridge. The British Film Institute (BFI) is the lead organisation for film in the UK, using Lottery funds to support film production, distribution, education and audience development. Characterised by the bridge above, enter through the dramatic entrance seven days a week, where four screens show a wide choice of great films, accompanied by interiors following the classic red theme with deep red accents. By Evie McQuhae
VISIT: 0 Belvedere Road, SE1 8XT. whatson.bfi.org.uk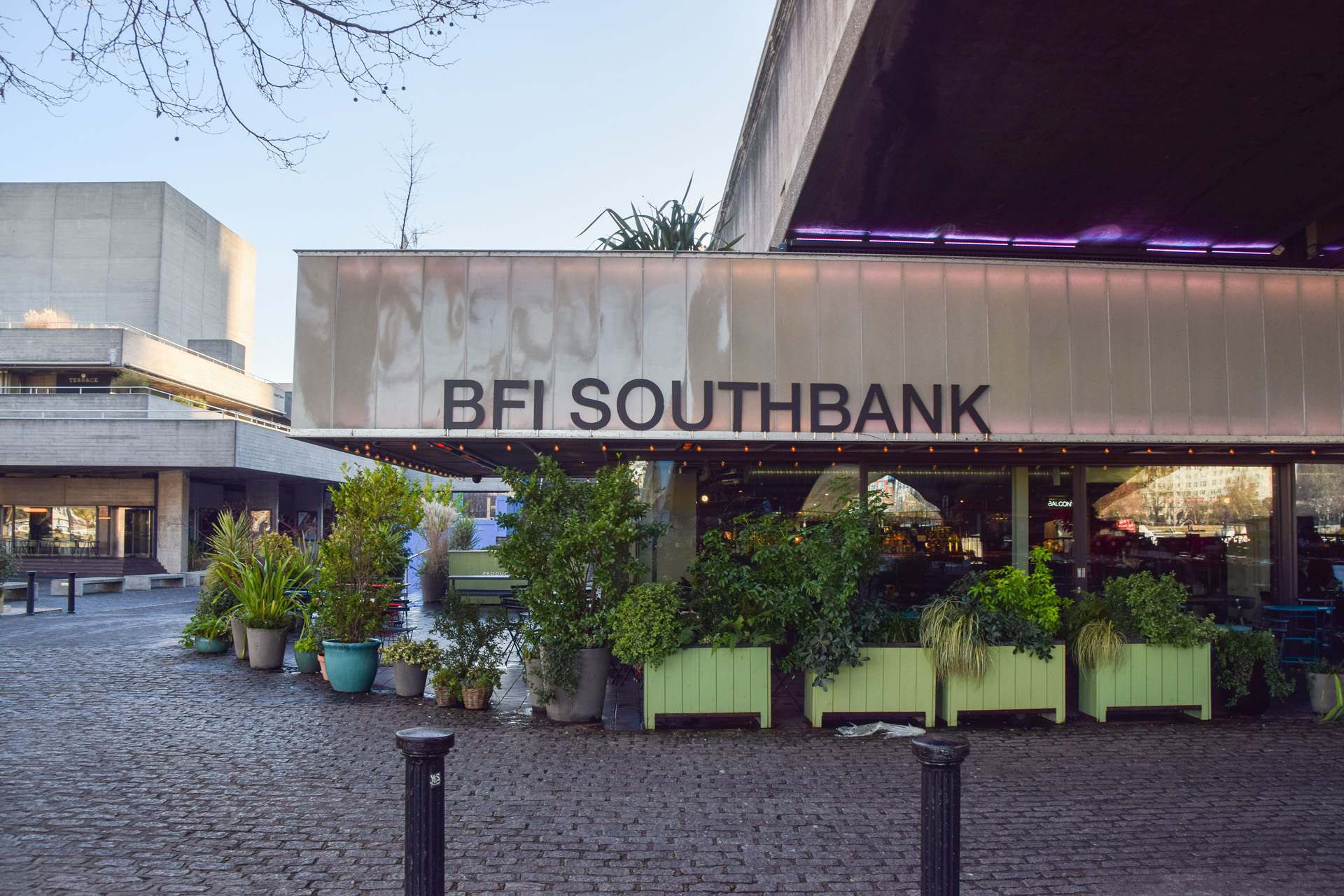 The Private Cinema At Bulgari Hotel London
Shhhh: this cinema is invitation only – or sneak in for an organised event, whether you're planning your own or visiting for one on Bulgari Hotel London's agenda. Dedicated to Sir Richard Attenborough, expect state of the art sound and visuals as well as electronic voting capabilities. By Evie McQuhae
VISIT: 171 Knightsbridge, SW7 1DW. bulgarihotels.com
Featured image: Rooftop Film Club.