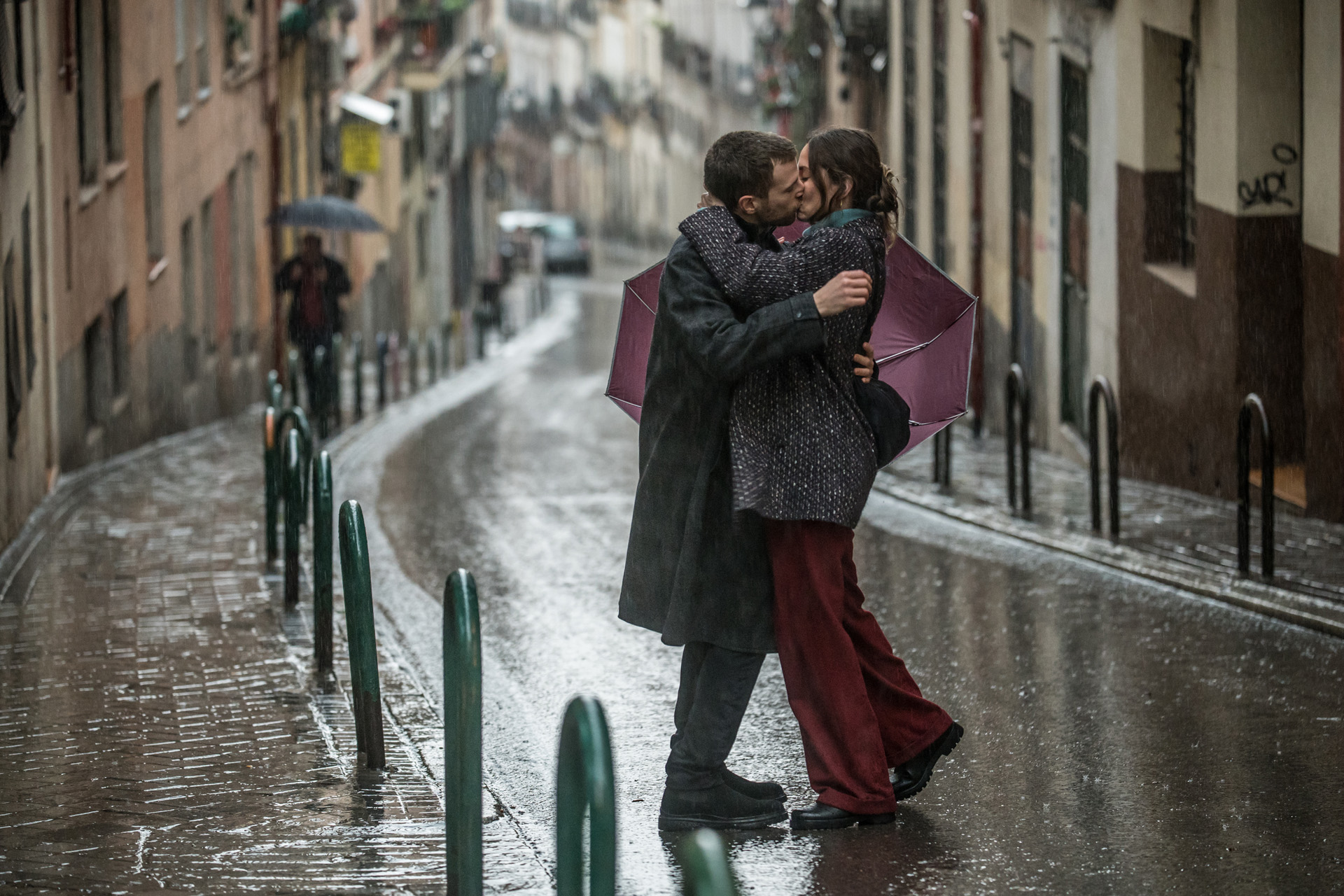 What To Watch On Netflix Right Now: March 2023
Stop the never-ending scrolling through Netflix – the answers are right here…
We've all been there: you're itching to watch something fresh and new, but you're not entirely sure what. Instead of scrolling through Netflix's seemingly endless carousels, read on for the C&TH pick of what to watch on Netflix right now, from fresh original series to blockbuster movies that have just arrived on the platform. 
The Best TV Series To Watch On Netflix Right Now
Looking to settle down with a movie? Skip ahead to our edit the best films on Netflix right now
You
, season 4
It's back: Netflix's creepiest drama that has weirdly made Penn Badgley seem more attractive than ever… You follows Joe, our fun, loveable anti-hero who keeps falling into sticky, murderous situations despite really wanting to shake those demons off. Season 4 transports us to London, where Joe has a new identity and new friends to impress. Released in two parts, there are five episodes to catch up on before the next five arrive on 9 March (or 35 episodes if you've never engaged before now).
Formula 1: Drive To Survive
, season 5
The show that got a whole new segment of society interested in Formula 1 racing, Drive To Survive is back for a fifth season, streaming now, taking fans behind the scenes of the 2022 FIA Formula 1 World Championship with its game-changing new car construction rules.
Break Point 
Or, if you're tired of cars, try some tennis. From the team behind F1: Drive To Survive – which triggered, along with Sunderland 'Til I Die and The Last Dance, somewhat of a sports documentary renaissance – comes a new 10-part sports documentary, this time delving into tennis. Highly addictive. 
Pressure Cooker
Masterchef: The Professionals meets Big Brother meets Come Dine With Me? I've been telling all of my food-loving friends to tune into this intense, addictive reality TV series; I absolutely inhaled it. In Pressure Cooker, chefs will have to live together as well as compete against each other. Netflix summarises: 'In this first-ever house reality cooking competition, 11 professional chefs must prove that they have all the qualities it takes to thrive in the real culinary world. Locked together inside a fortress of cuisine our group of confident chefs will cook, sleep and coexist with their rivals over a series of weeks. And if that wasn't enough stress, they'll also need strategy to balance impressing their peers while watching their own backs…because in the Pressure Cooker there is no panel of judges. The chefs judge each other. This is a high stakes search for the ultimate chef's chef.'
Red Rose
After airing on the BBC in August 2022, spooky Red Rose arrived on Netflix last month. 'A ragtag crew of teens must survive a summer of terror after downloading an app that makes dangerous demands with deadly consequences,' says Netflix. Eek.
Kaleidoscope
This new crime anthology series takes an immersive, non-linear approach to storytelling, meaning viewers can watch episodes in different orders and have a different watching experience to their friends.
That '90s Show
The sequel nobody asked for? A new follow-up to the show that catapulted Ashton Kutcher and Mila Kunis to global fame, That '90s Show follows Kitty and Red's granddaughter, Leia. A cute dose of comic relief.
Lockwood & Co.
Released at the end of January, Lockwood & Co. shot to the top of the rankings of Netflix's most watched TV shows. An adaptation of Jonathan Stroud's young adult fantasy book series starring newbies Ruby Stokes, Cameron Chapman and Ali Hadji-Heshmati, it's quickly gaining a vast fanbase. It's more compelling than the elevator pitch makes it sound, best compared to Stranger Things, but British. 
African Queens: Njinga
Produced by Jada Pinkett Smith, this new documentary series explores the lives of prominent African queens, beginning with Njinga, 'the complex, captivating, and fearless 17th century warrior queen of Ndongo and Matamba, in modern day Angola,' says Netflix. 'The nation's first female ruler, Njinga earned a reputation for her blend of political and diplomatic skill with military prowess and became an icon of resistance.'
Shadow & Bone
With the second season of this popular fantasy series set to arrive on Netflix mid-March, it's time to start catching up on the first season's eight episodes. Based on Leigh Bardugo's bestselling young adult book series of the same name, Netflix summarises: 'In a world cleaved in two by a massive barrier of perpetual darkness, where unnatural creatures feast on human flesh, a young soldier uncovers a power that might finally unite her country. But as she struggles to hone her power, dangerous forces plot against her. Thugs, thieves, assassins and saints are at war now, and it will take more than magic to survive.'
TV Shows Coming Soon To Netflix
MH370: The Plane That Disappeared (8 March 2023): We all remember the mysterious disappearance of the MH370 plane unfolding on international news back in 2014 – and this new deep dive docu-series sounds seriously chilling. Netflix says: 'Set across seven countries, this gripping documentary series from RAW uses powerful archives to reconstruct the night of the disappearance, giving viewers the chance to explore three of the most contentious theories about the plane's disappearance. It also features interviews with family members, scientists, journalists, and the ordinary people around the world who, after nine years, refuse to give up hope of an explanation.'
The Best Films To Watch On Netflix Right Now
This is our collection of new and hot movies to watch on Netflix right now. For our definitive list of the best films on the platform, click here.
White Noise
Starring Adam Driver, Greta Gerwig and Don Cheadle, this comedy drama is based on Don DeLillo's 1985 novel of the same name and was released just before the new year dawned. Having collected some glowing reviews, it's certainly one to watch on Netflix this month – if you haven't already. 
Pamela, A Love Story
Released at the end of January, this sneaky follow up to Disney's controversial Pam & Tommy, delves documentary style into Pamela Anderson's life. Extremely heartwarming. 
The Pale Blue Eye
After being theatrically released in select cinemas on 23 December, The Pale Blue Eye arrived on Netflix in January, starring Christian Bale supported by an ensemble cast: Gillian Anderson, Lucy Boynton, Charlotte Gainsbourg, Toby Jones and many more.
You People
A more lighthearted film to watch on Netflix this month… Starring an ensemble cast, this comedy was written by Kenya Barris and Jonah Hill, and stars Hill alongside Eddie Murphy, Julia Louis-Dreyfus, Lauren London, Mike Epps and Molly Gordon.
Bullet Train
(2022)
If you missed it in cinemas in summer 2022, now is the time to watch David Leitch's Bullet Train. Starring a stellar cast – Brad Pitt, Joey King, Aaron Taylor-Johnson, Brian Tyree Henry, Andrew Koji and Hiroyuki Sanada, along with cameos from Logan Lerman and Sandra Bullock – it's the ideal watch for action-lovers and comedy fans alike.
Films Coming Soon To Netflix
Love At First Kiss (3 March 2023): 'Love At First Kiss, tells the story of Javier (Álvaro Cervantes), who at the age of 16 kissed a girl for the first time and discovered that he had the gift of clairvoyance, at least love clairvoyance,' says Netflix. 'With just one kiss, he is able to see the future of that relationship before living it, which has led him to be an adult who has never had a lasting couple, as he always breaks them before things start to go wrong. But everything changes the night that he kisses Lucía (Silvia Alonso) and finds himself happily married with children. The problem? Lucía is his best friend's girlfriend (Gorka Otxoa).'
Luther: The Fallen Sun (10 March 2023): Currently playing in select cinemas, this cinematic extension of BBC series Luther will arrive on Netflix later this month. Netflix summarises: 'A gruesome serial killer is terrorising London while brilliant but disgraced detective John Luther (Idris Elba) sits behind bars. Haunted by his failure to capture the cyber psychopath who now taunts him, Luther decides to break out of prison to finish the job by any means necessary.'
Money Shot: The Porn Hub Story (15 March 2023): This extremely topical documentary film will delve into the notorious adult entertainment platform and how it completely transformed the pornography industry. Netflix says: '[Pornhub] enabled erotic content creators to reach a massive audience while the company made billions of dollars – but it also became embroiled in allegations including non-consensual material and trafficking on the site. As anti-trafficking organizations seek justice for victims, can the online giant protect those from whom they profit, or is this a new wave of censorship for adult performers making consensual porn?'
Featured image: Love At First Kiss © Netflix 2023.