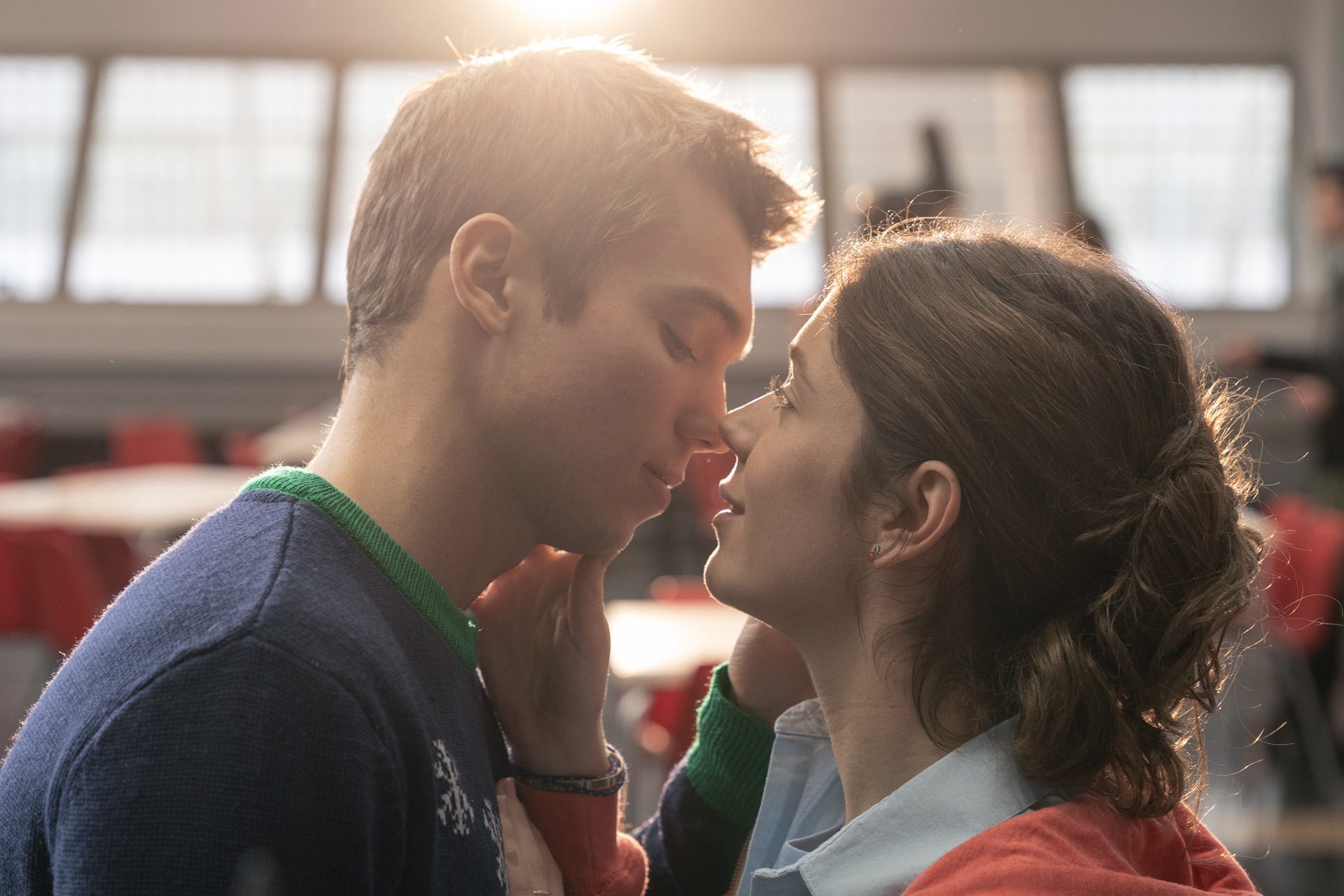 What To Watch On Netflix Right Now: February 2023
---
Stop the never-ending scrolling through Netflix – the answers are right here…
We've all been there: you're itching to watch something fresh and new, but you're not entirely sure what. Instead of scrolling through Netflix's seemingly endless carousels, read on for the C&TH pick of what to watch on Netflix right now, from fresh original series to blockbuster movies that have just arrived on the platform. 
What To Watch On Netflix Right Now: February 2023
Whether you're searching for a film or a series, an action-packed thriller or a chilled romantic comedy, there's plenty landing on Netflix this month. Highlights include the fourth season of Penn Badgley's ever-popular (and creepy) You, a new rom-com just in time for Valentine's Day, and a new documentary series delving into African queens. Here are our top picks…
New TV Series To Watch On Netflix This Month
You
, season 4
Available to watch from: 9 February 2023
It's back: Netflix's creepiest drama that has weirdly made Penn Badgley seem more attractive than ever… You follows Joe, our fun loveable anti-hero who keeps falling into sticky, murderous situations despite really wanting to shake those demons off. Season 4 transports us to London, where Joe has a new identity and new friends to impress. Releasing in two parts, the second half of the season will arrive in March. 
In Love All Over Again
Available to watch from: 14 February 2023
How better to spend Valentine's Day than watching a nostalgic Spanish rom-com series? Netflix summarises: 'September 2003. Irene comes to Madrid aiming to conquer the world and to become a film director. She will meet her best friends there as well as Julio, who would be the perfect lead role for her films and her life. But life has other plans.' 
Outer Banks
, season 3
Available to watch from: 23 February 2023
Netflix's beachy, dramatic Outer Banks is back for a third season, taking us away from North Carolina to a desert island.
More TV To Watch On Netflix This Month
Girls5Eva: Cancelled by Peacock but picked up by Netflix, the first two seasons of musical comedy Girls5Eva have arrived on Netflix, with a Netflix original third season in the pipeline.
Red Rose: After airing on the BBC in August 2022, spooky Red Rose will arrive on Netflix on 15 February. 'A ragtag crew of teens must survive a summer of terror after downloading an app that makes dangerous demands with deadly consequences,' says Netflix. Eek. 
Teen Wolf: All six seasons of this popular, supernatural teen drama have now landed on Netflix, ripe for the streaming.
Still Hot From Months Gone By
Surely January isn't over already?! Time flies when you're watching amazing TV. If you didn't manage to watch everything you intended to in January – or you were still catching up from all of December's new releases, here are the TV shows released on Netflix in January that still get our stamp of approval.
Kaleidoscope: This new crime anthology series takes an immersive, non-linear approach to storytelling, meaning viewers can watch episodes in different orders and have a different watching experience to their friends.
That '90s Show: The sequel nobody asked for? A new follow-up to the show that catapulted Ashton Kutcher and Mila Kunis to global fame, That '90s Show follows Kitty and Red's granddaughter, Leia. A cute dose of comic relief.
Lockwood & Co.: Released at the end of January, Lockwood & Co. shot to the top of the rankings of Netflix's most watched TV shows. An adaptation of Jonathan Stroud's young adult fantasy book series starring newbies Ruby Stokes, Cameron Chapman and Ali Hadji-Heshmati, it's quickly gaining a vast fanbase.
New Reality TV Shows To Watch On Netflix This Month
Gunther's Millions
Available to watch from: 1 February 2023
Um… 'Multi-millionaire Gunther VI lives in the lap of luxury: He travels on private planes, eats gold-flaked steaks for dinner, and surrounds himself with a glamorous entourage of spokesmodels and entertainers. He is also a German shepherd,' says Netflix. Gunther has also been generating plenty of headlines already: real? Hoax? There's only one way to find out…
Perfect Match
Available to watch from: 14 February 2023
The perfect watch for fans of Netflix's original reality series Love Is Blind, The Ultimatum and Too Hot To Handle, Perfect Match will bring together familiar faces from shows gone by in an attempt to find love once and for all. Netflix says: 'As they compete to form relationships, the most compatible couples will play matchmaker, breaking up other couples and sending them on dates with brand-new singles they'll invite to the villa. Will they create better matches, or will they create chaos? In this over-the-top journey of strategy and dating hosted by Nick Lachey, only one couple will be crowned the Perfect Match.'
New Films To Watch On Netflix This Month
True Spirit
Available to watch from: 3 February 2023
Based on the true story of Jessica Watson (played by Teagan Croft), True Spirit follows one woman's goal to be the youngest person to sail solo, non-stop and unassisted around the world.
Your Place Or Mine
Available to watch from: 10 February 2023
From Reese Witherspoon's Hello Sunshine studio comes a wholesome rom-com following 'best friends and totally opposites'. Starring Witherspoon as Debbie opposite Ashton Kitcher as Peter, Netflix summarises: 'She craves routine with her son in LA; he thrives on change in NY. When they swap houses and lives for a week they discover what they think they want might not be what they really need.'
We Have A Ghost
Available to watch from: 24 February 2023
Starring Jennifer Coolidge and David Harbour, this is our top pick of family-friendly films to watch on Netflix this month. Netflix summarises: 'Finding a ghost named Ernest haunting their new home turns Kevin's family into overnight social media sensations. But when Kevin and Ernest go rogue to investigate the mystery of Ernest's past, they become a target of the CIA.'
Still Hot From Months Gone By
Movies, movies everywhere, and no time to watch them all! If none of February's new releases take your fancy, here are a few new-ish releases that we're still excited about.
The Pale Blue Eye: After being theatrically released in select cinemas on 23 December, The Pale Blue Eye arrived on Netflix in January, starring Christian Bale supported by an ensemble cast: Gillian Anderson, Lucy Boynton, Charlotte Gainsbourg, Toby Jones and many more.
You People: A more lighthearted film to watch on Netflix this month… Starring an ensemble cast, this comedy was written by Kenya Barris and Jonah Hill, and stars Hill alongside Eddie Murphy, Julia Louis-Dreyfus, Lauren London, Mike Epps, Molly Gordon.
White Noise: Starring Adam Driver, Greta Gerwig and Don Cheadle, this comedy drama is based on Don DeLillo's 1985 novel of the same name and was released just before the new year dawned. Having collected some glowing reviews, it's certainly one to watch on Netflix this month – if you haven't already. 
And, in case you missed it: The Age of Innocence (1993), Don't Say A Word (2001) and Bullet Train (2022) all arrived on Netflix in January 2023.
New Documentaries To Watch On Netflix This Month
Bill Russell: Legend
Available to watch from: 8 February 2023
The legendary civil rights icon and NBA superstar Bill Russell passed away in 2022 – but not before he delivered his final interview to Netflix. This new, two-part film from director Sam Pollard will explore his remarkable life and legacy, drawing on his sprawling personal archives.
African Queens: Njinga
Available to watch from: 15 February 2023
Produced by Jada Pinkett Smith, this new documentary series will explore the lives of prominent African Queens, beginning with Njinga, 'the complex, captivating, and fearless 17th century warrior queen of Ndongo and Matamba, in modern day Angola,' says Netflix. 'The nation's first female ruler, Njinga earned a reputation for her blend of political and diplomatic skill with military prowess and became an icon of resistance.'
Full Swing
Available to watch from: 15 February 2023
For fans of Formula 1: Drive to Survive, The Last Dance and the recent Break Point, Full Swing puts golf at the fore, following a diverse group of professional golfers on the PGA TOUR. The cameras will follow golf's biggest events for the first time ever including THE PLAYERS, the Masters Tournament, PGA Championship, U.S. Open, The Open Championship and the FedExCup Playoffs,' says Netflix. 'The documentary will give fans a chance to get to know the players through their wins and losses and witness what it takes to compete – and succeed – at the highest level in men's professional golf throughout the PGA TOUR season.'
Murdaugh Murders: A Southern Scandal
Available to watch from: 22 February 2023
This three-part series is one for true crime fans, and definitely not for the faint hearted. 'The Murdaughs were one of South Carolina's most prominent families, but the death of teenager Mallory Beach in a drunken boating accident began the unravelling of their legacy,' says Netflix. 'When Paul Murdaugh – the alleged driver of the boat – and his mother Maggie are found brutally murdered, a century of corruption, power, and cover-ups in the Low Country is brought to light.'
Formula 1: Drive To Survive
, season 5
Available to watch from: 24 February 2023
The show that got a whole new segment of society interested in Formula 1 racing, Drive To Survive is back for a fifth season this February, taking fans behind the scenes of the 2022 FIA Formula 1 World Championship.
Still Hot From Months Gone By
Among the TV, the films and the reality TV, there's hardly any time left for documentaries! No worries: here are the best documentaries on Netflix that you might have missed last month.
Break Point: From the team behind F1: Drive To Survive – which triggered, along with Sunderland 'Til I Die and The Last Dance, somewhat of a sports documentary renaissance – comes a new 10-part sports documentary, this time delving into tennis. Highly addictive. 
Pamela, A Love Story: Released at the end of January, this sneaky follow up to Disney's controversial Pam & Tommy, Pamela, A Love Story delves documentary style into Pamela Anderson's life. 
WATCH
Stream at netflix.com
Featured image: (L-R) Francisco Masini As Julio, Georgina Amorós As Irene In Episode 04 of In Love All Over Again. Carla Oset/Netflix © 2022