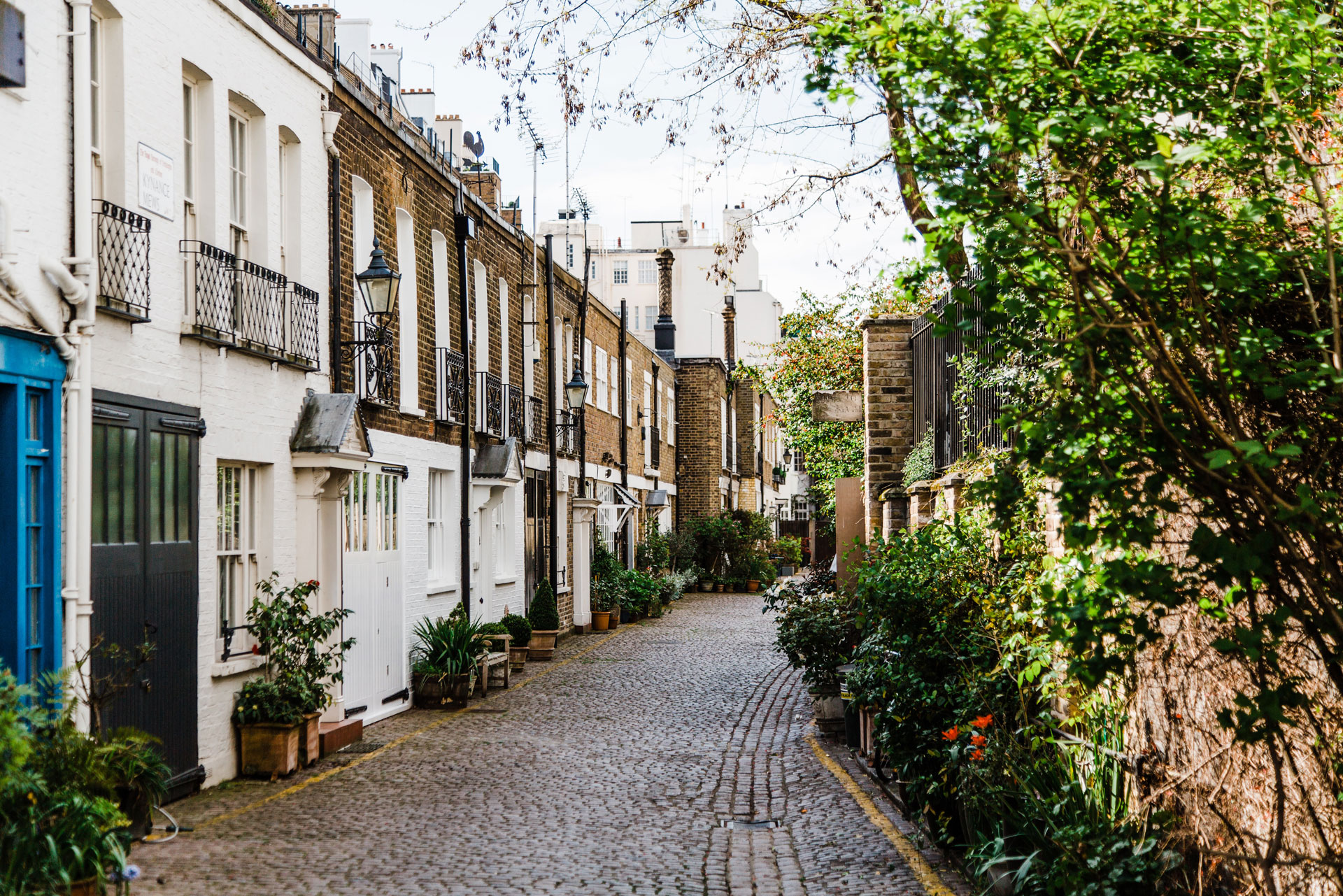 These Are The Best London Walks For A Spring Stroll
---
Explore the capital by foot
London is filled with many green spaces and rivers which make for idyllic walking surroundings this spring. In fact, researchers at the Institute of Transportation and Development Policy recently named it the fifth most walkable city in the world. Here we bring you some of the best London walks, offering great views, wildlife and world-class art.
The Best London Walks
The Line
Described as 'London's first dedicated modern and contemporary art walk', The Line runs between the Queen Elizabeth Olympic Park and The 02 in Greenwich, broadly following the 'line' of the Greenwich Meridian. London's answer to the New York High Line, the three-mile route is peppered with 30 al fresco artworks from the likes of Antony Gormley, Damien Hirst, Richard Wilson and Gary Hume. You'll also pass by plenty of London landmarks, and the full route includes a ride in the Emirates Air Line cable car, which is always fun. the-line.org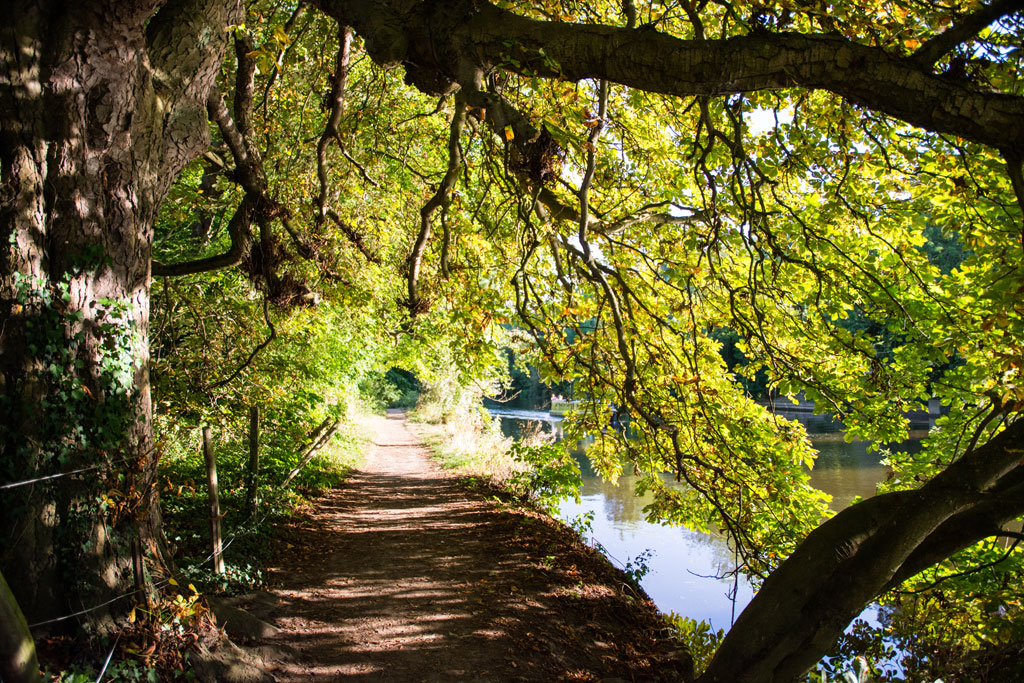 The Thames Path
Running from the Cotswolds to London, The Thames Path stretches for 184 miles – so we're not suggesting you walk the full length. There are, however, plenty of spots to jump in and join the route across London, on both the north and south bank of the capital's most famous waterway. One of the best parts is the Putney to Tower Bridge section, which is around 16.5km long, and offers two walking routes. The first meanders from Battersea Park through to Southbank, offering views of top London landmarks such as the Houses of Parliament and The London Eye along the way. The north route, meanwhile, runs through Hurlingham Park, Chelsea and The Embankment, culminating in front of the dramatic Tower of London. nationaltrail.co.uk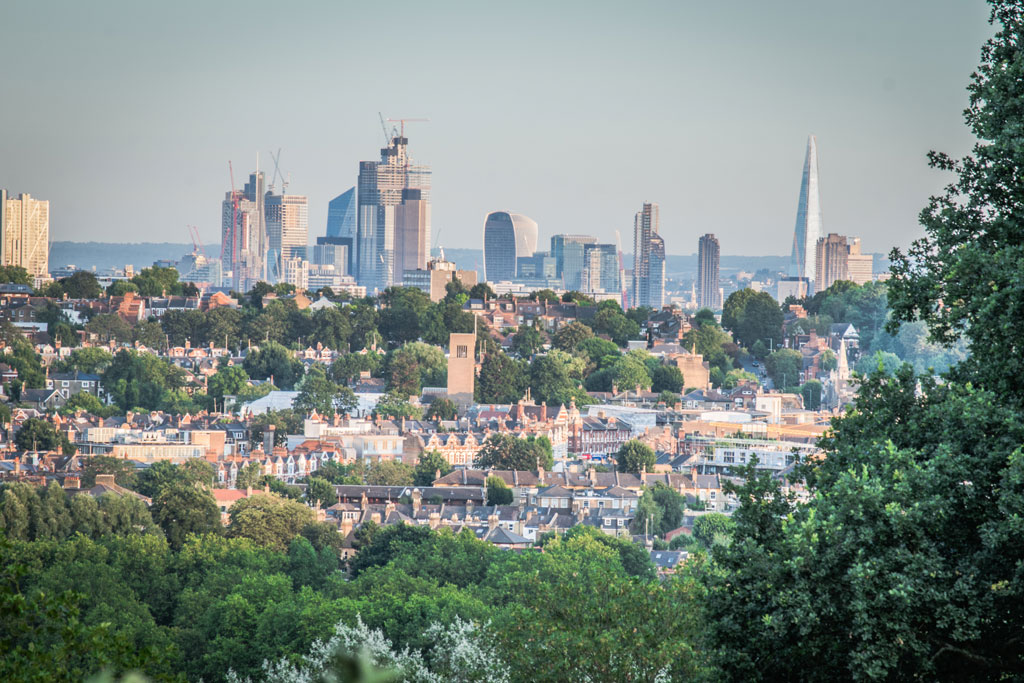 Parkland Walk
This 4.5-mile walk follows the course of a disused railway line that used to connect Finsbury Park and Alexandra Palace, which opened all the way back in 1873. Nowadays it stands as London's longest Local Nature Reserve, meaning it's great for spotting wildlife. Over 200 species of wild flower have been recorded there; hedgehogs, butterflies and foxes are seen on a daily basis, and occasionally walkers are joined by the rare muntjac deer. Begin at Alexandra Palace Way and follow the route through Muswell Hill, Highgate and Crouch Hill Park, before ending at Finsbury Park, keeping your eyes peeled for echoes of the old line along the way.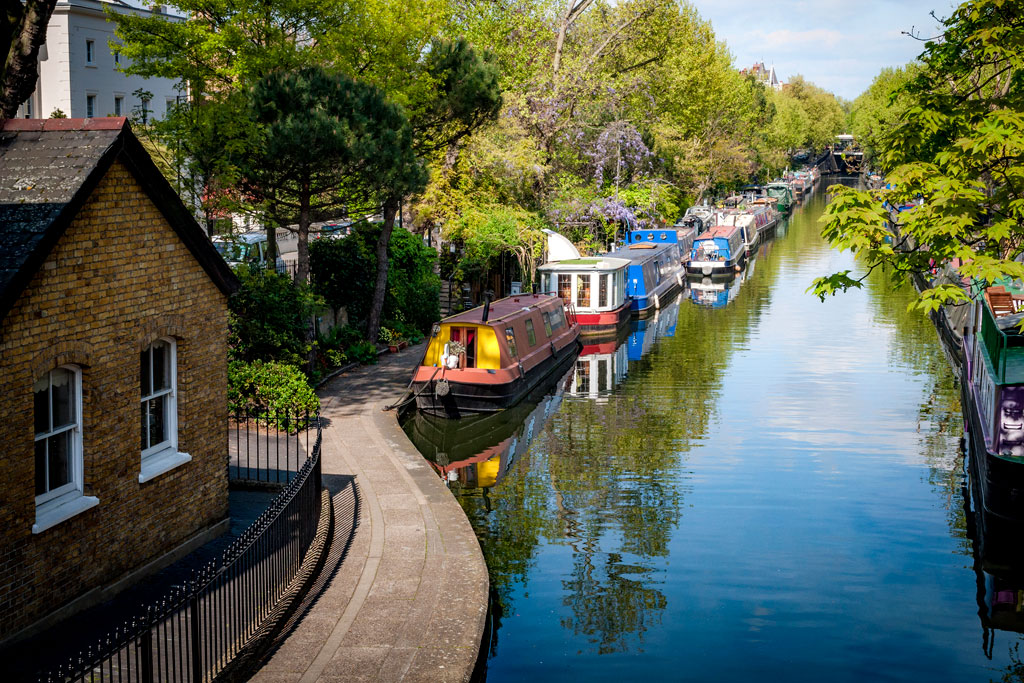 Jubilee Greenway
The Jubilee Greenway marks both the 2012 Olympic Games and the Queen's Diamond Jubilee. It runs for 60km – one km for each year of the Queen's reign – and links together all of the major Olympic sites, passing by some of London's key attractions along the way, including Kensington Palace, Shakespeare's Globe Theatre and Buckingham Palace. The route is divided into 10 sections, one of the prettiest being the Little Venice to Camden stretch, which involves a jaunt along the boat-lined paths by Regent's Canal. tfl.gov.uk
The Wandle Trail
Wander along The River Wandle on this charming 14-mile trail, which follows the river through three south west London boroughs: Croydon, Sutton and Merton. You'll cross a number of green spaces along the way, taking in over ten parks, wetlands, and even a nature reserve. Enjoy the flora and fauna of this typical chalk stream, and watch out for newts, frogs and herons hanging out on the river banks. merton.gov.uk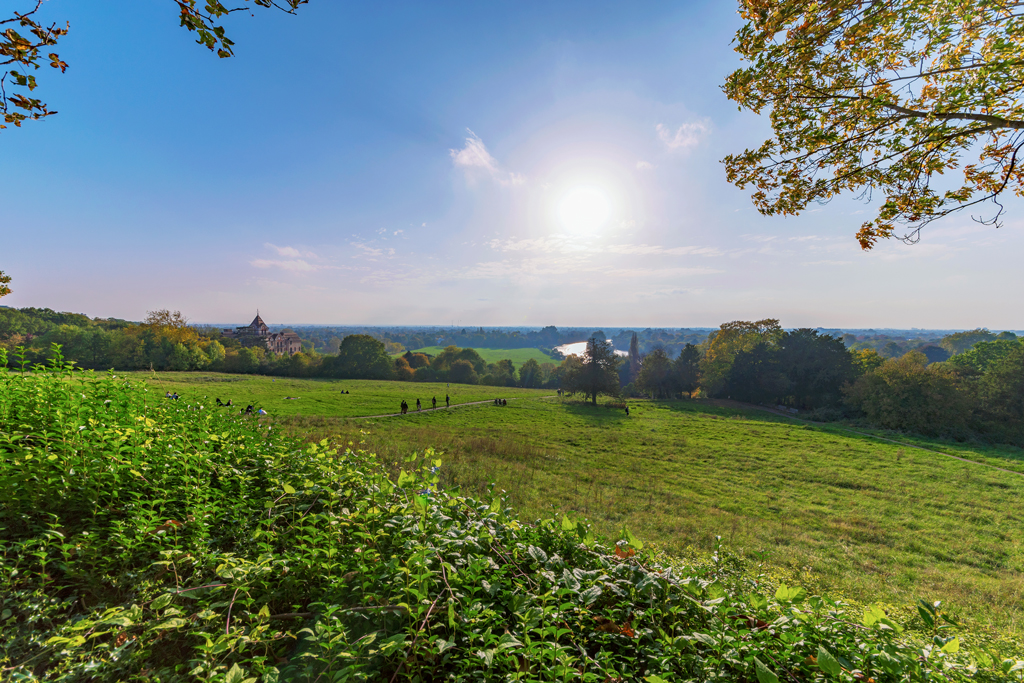 Richmond to Ham House
This scenic route meanders through one of London's biggest and most beautiful green spaces, Richmond Park. It also features the only view in England to be protected by an Act of Parliament: from the top of Richmond Hill, you can see the Thames, Marble Hill Park and across to Ham House. There are various different options for routes, but the National Trust's is a good one to follow: begin at Richmond station, go up towards Richmond Hill, through Richmond Park and along Petersham Road to Ham Avenues, the historic avenues developed in the 1670s by the owners of Ham House. nationaltrust.org.uk
Featured Image: Bruno Martins via Unsplash