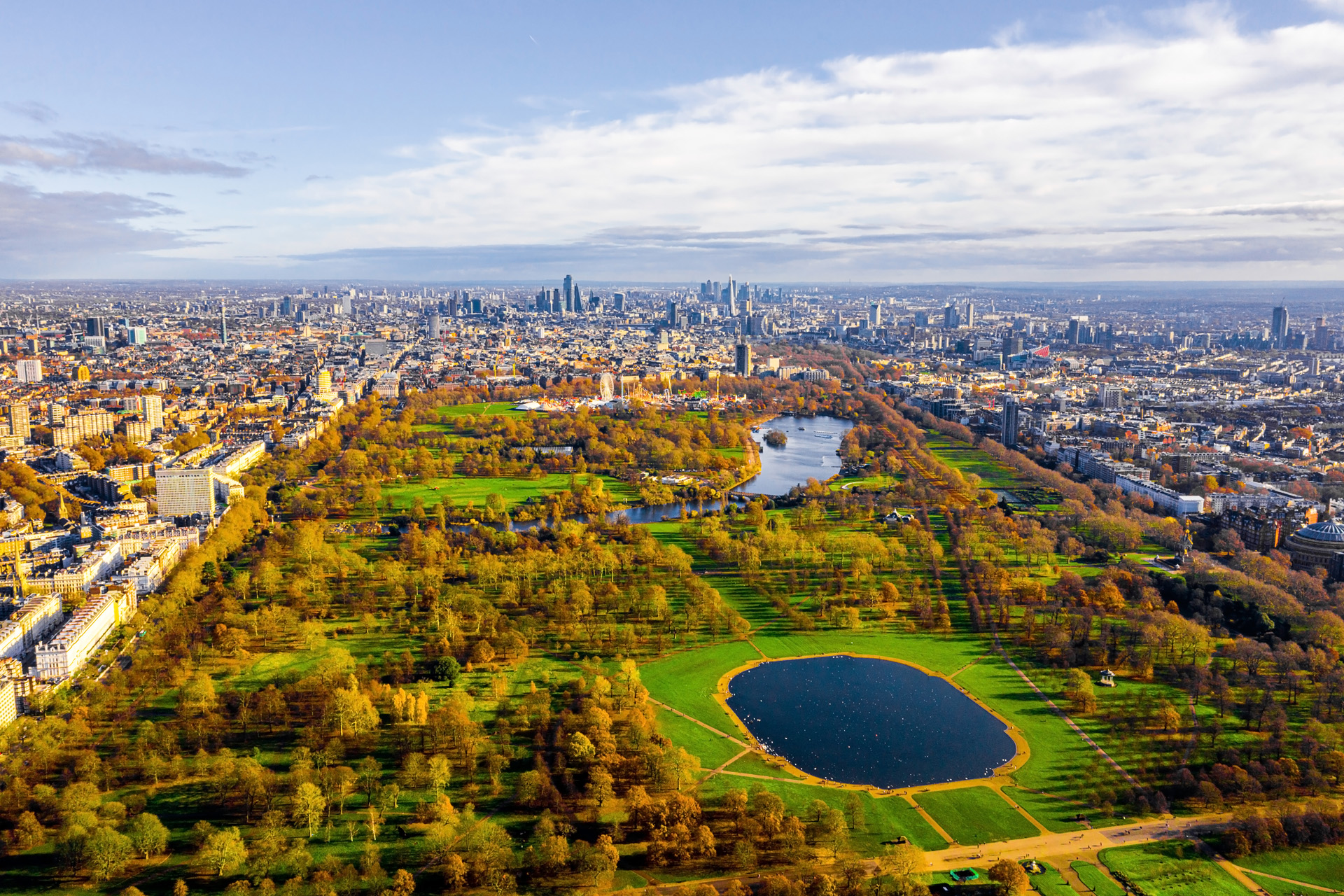 Which Park Has Been Crowned The Best In The UK?
It might not be the one you first think of...
The UK is renowned for its natural hotspots, from rolling countryside and leafy forests to urban green spaces – and with more than 27,000 public parks dotted across the country, it's safe to say we know a good one when we see one. But which park is the best of them all? A quick look on TripAdvisor might just reveal the nation's favourite.
Is This The Best Park In The UK? TripAdvisor Thinks So
While today it may be raining, we expect to se a couple of sunny days before summer ends – and when those days come, you can bet we'll be hightailing it to the local park. But the question is: which one is the best to visit? Surprisingly (or unsurprisingly), the best of the best is right here in London. According to TripAdvisor, which is known for ranking places to visit based on reviews, the list is topped by none other than Hyde Park.
Nestled between Mayfair and Kensington Gardens – and perhaps most notably a stone's throw from both Buckingham and Kensington palaces – Hyde Park is slap-bang in the middle of London. With 3,000 parks in the UK capital alone, which cover almost 18 percent of the city. Claiming the top spot in London is an impressive feat, let alone the entire UK.
'Fantastic park, perfect for picnics,' one reviewer on TripAdvisor said. 'Beautiful natural landscape with lots of adorable squirrels and other animals.'
Another reviewer, agreeing with TripAdvisor's ranking, said: 'Short and simple. One of the very best places to visit in London. Hyde Park has so much to offer and it perfect for nice walks, great sights and this is a must see part of London. I love this place and visit all the time.'
Covering over 340 acres, Hyde Park is one of the largest Royal Parks in London (the biggest being Richmond Park) and dates all the way back to 17th century. Initially a royal hunting preserve, the park was first opened to the public in 1637 – and has since become an iconic backdrop for historical events in the city. It was the site of the first Great Exhibition in 1851, the home of the late Queen's Silver Jubilee Exhibition in 1977 and, of course, it is now the annual home of Winter Wonderland. Visitors today can take a stroll under leafy boughs, picnic with friends and family or even try their hand at a number of sports via the courts, pitches and riding schools in the area.
In fact, of the top 10 parks listed, five were located in London. The top 10 parks, as ranked by TripAdvisor, are:
Hyde Park, London
St. James's Park, London
Regent's Park, London
Princes Street Park, Edinburgh
Peasholm Park, Scarborough
Kensington Gardens, London
Yorkshire Sculpture Park
Zip World Betws-Y-Coed, Wales
Greenwich Park, London
Cotswold Farm Park
An interesting take, but a review-led one nonetheless. Has Hyde Park got it all? Quite possibly. Is it our favourite? We can't say just yet…