BMW CE 02 — The Green Lane
A top sweet sixteen gift for tech-savvy teenagers?
Is it an e-scooter or is it a motorbike? BMW says the new CE 02 is neither, but what a cool machine! Motoring editor Jeremy Taylor and sustainable fashion expert Jessica Saunders discuss…
Review: BMW CE 02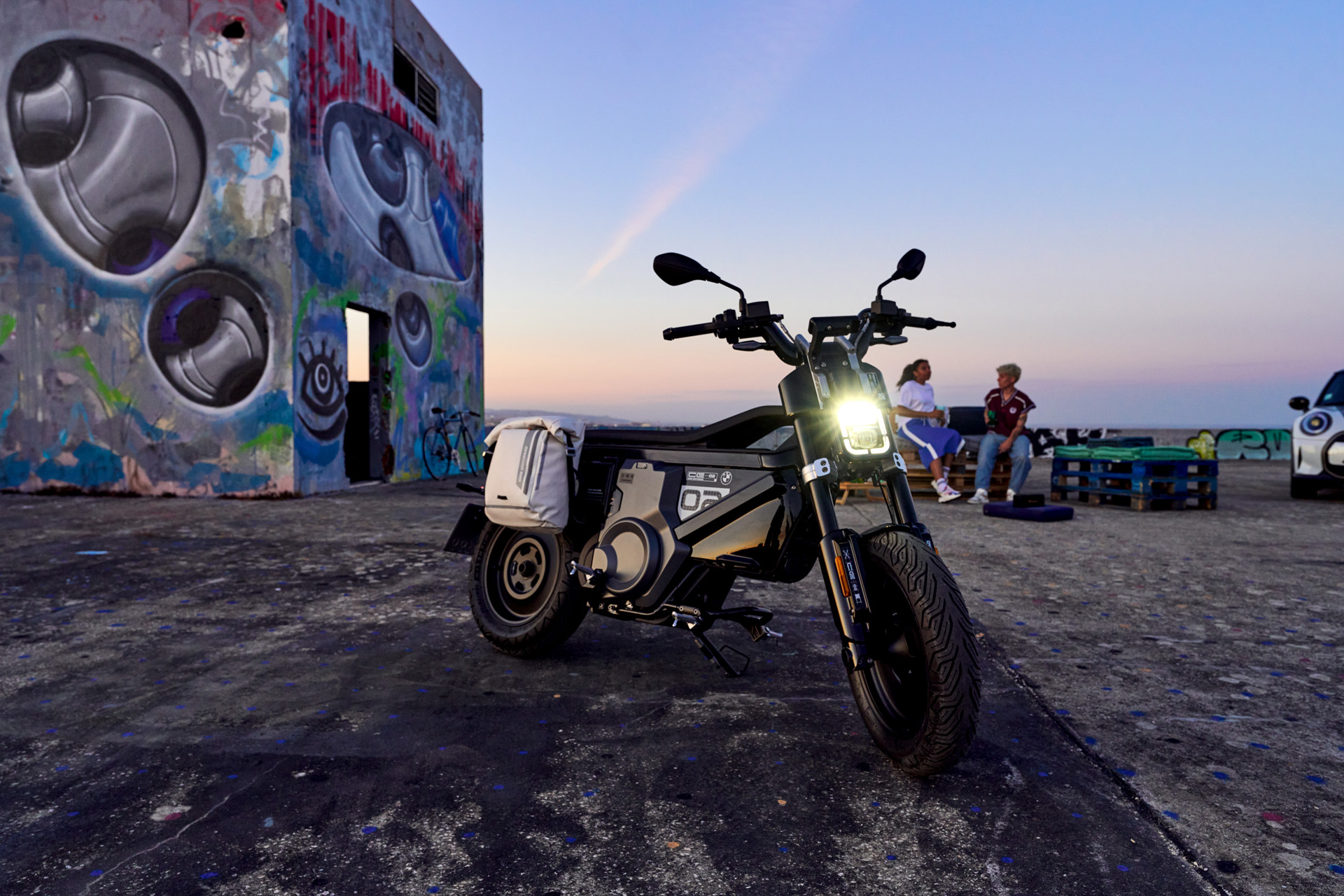 JS – This looks like a neat piece of kit – even if you will never get me on the back of a motorbike!
JT – Well, we have tested electric motorbikes before. The BMW CE 04 was futuristic and chic – the retro Maeving RM1 impossible hip.
So, what's the deal with this new BMW?
Despite the rather eye-watering £7,450 price tag, the CE 02 is restricted to a maximum power of 11kW, or 15hp in combustion engine speak, which means riders aged 16 are eligible to slip onto the saddle.
Hmm, that's a lot of cash for a teenager, but no doubt some parents will be persuaded. The more powerful CE 04 was even more expensive, so I imagine this will be sold as a cheaper way to get on the ladder of BMW motorcycle ownership.
Correct – although I'm not entirely sure what the BMW's marketing fold were smoking when they decided to call it the eParkourer! It's an electric scooter for urban buyers. Full stop.
I think I was given a handbag for my 16th birthday.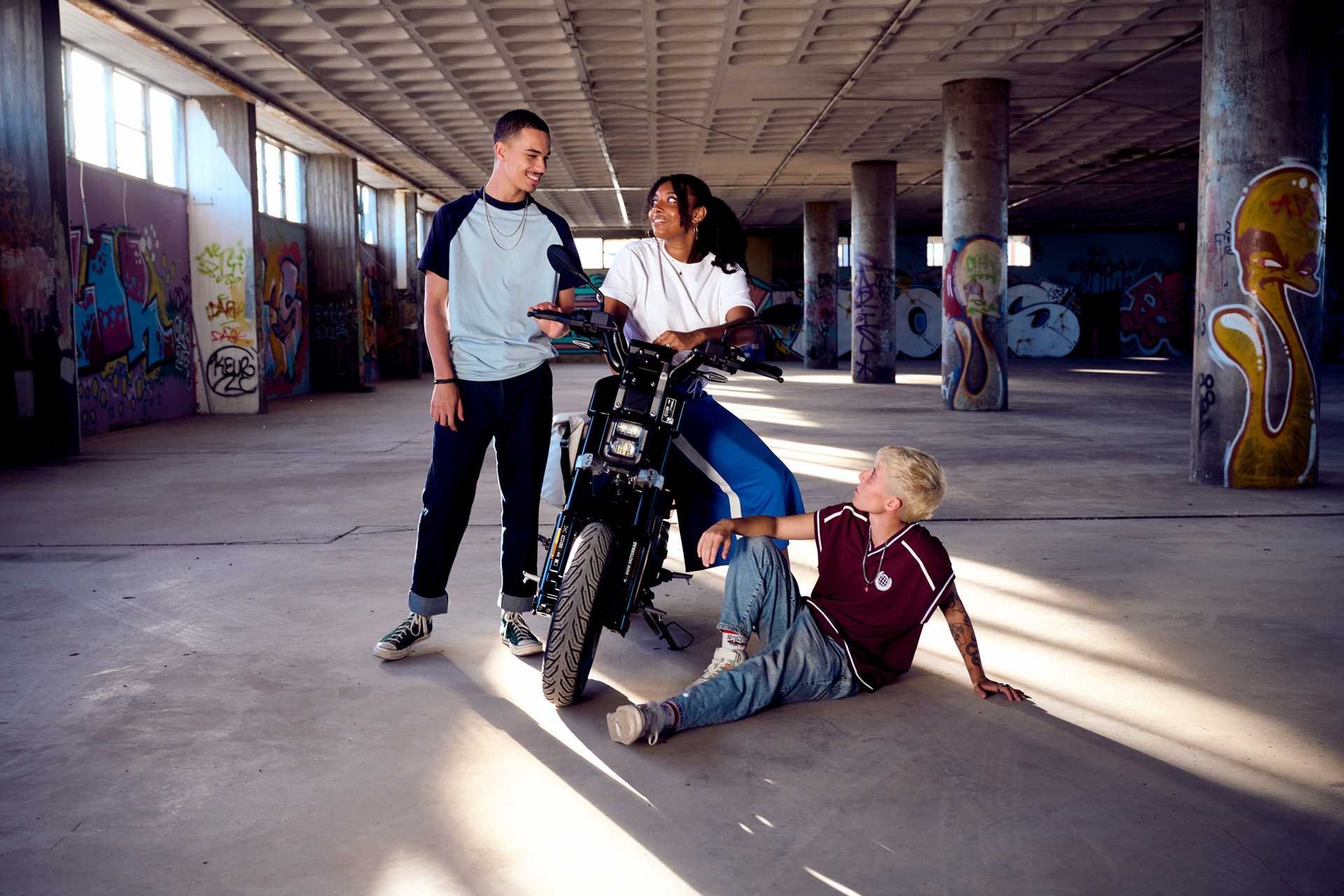 Ha! Lucky 16-year-olds can now expect a silent scooter come the day, with a top speed of 59 mph and capable of covering up to 56 miles between charges. There are two riding modes: 'Flow' for urban cruising down to Nandos, and 'Swift' when late for school.
I imagine the fact the CE 02 looks like nothing else in the bike shed might make it a winner too.
Tech-savvy teenagers – which means pretty much all of them – will love the high resolution microscreen, the USB-C socket and access to the BMW Connected app for navigation.
I shall rush out and buy one.
It won't be in BMW showrooms until April next year but going for an actual test ride is the old-fashioned way these days.
Explain?
Would-be buyers can head to the MetaRide right now, via the official BMW Motorad website. It's a virtual showcase that creates a 'real-world experience' for riders to become familiar with the CE 02.
The kids will love that!
Yes, and adults had better get used to it too. BMW plans to roll out similar experiences for car buyers. Car dealerships will one day be a thing of the past, when we experience the MetaDrive.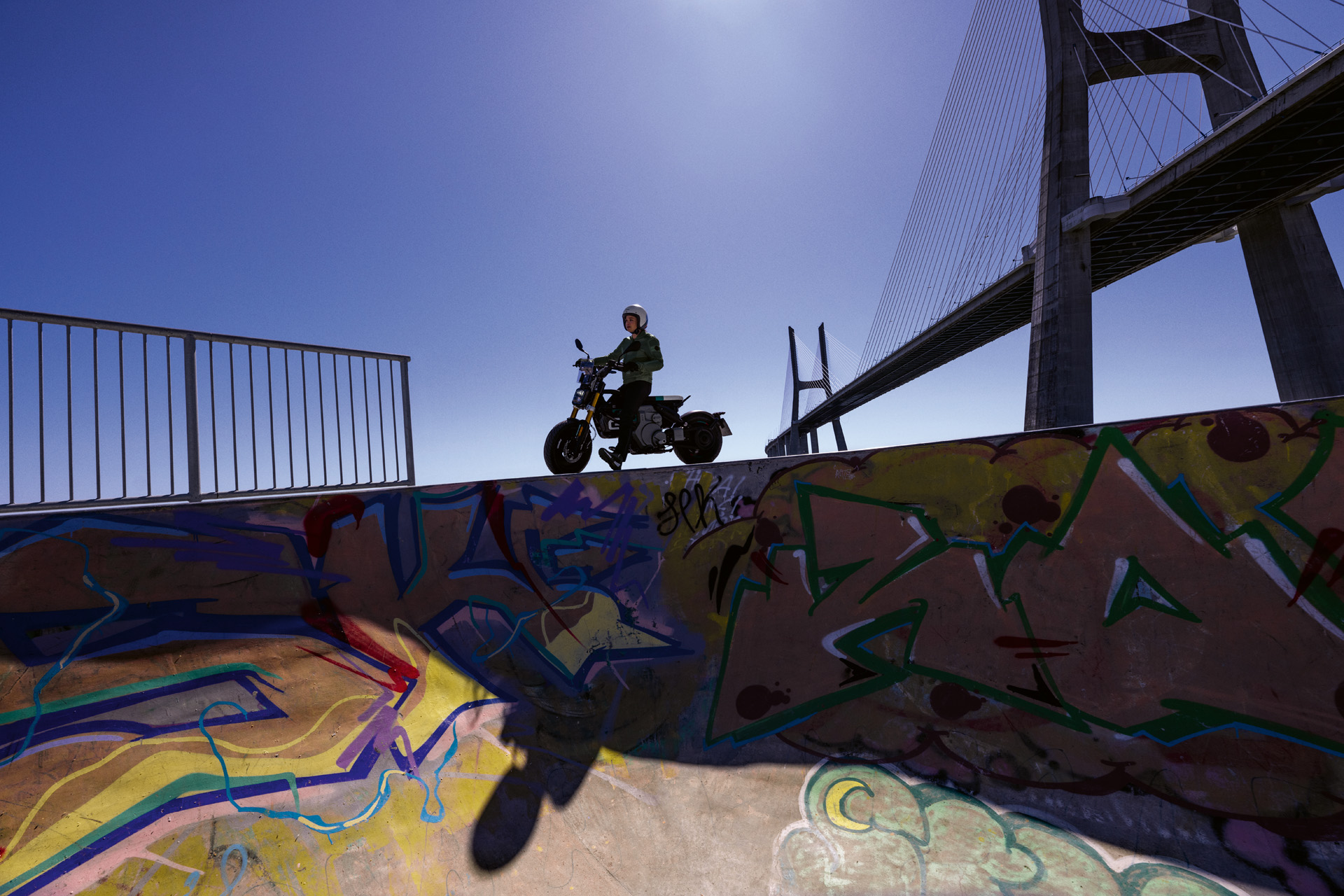 Discover more about the BMW CE 02 at bmw-motorrad.co.uk
Jessica Saunders is Director of Programmes at London College of Fashion, studying for a PhD in sustainable e-textile design.