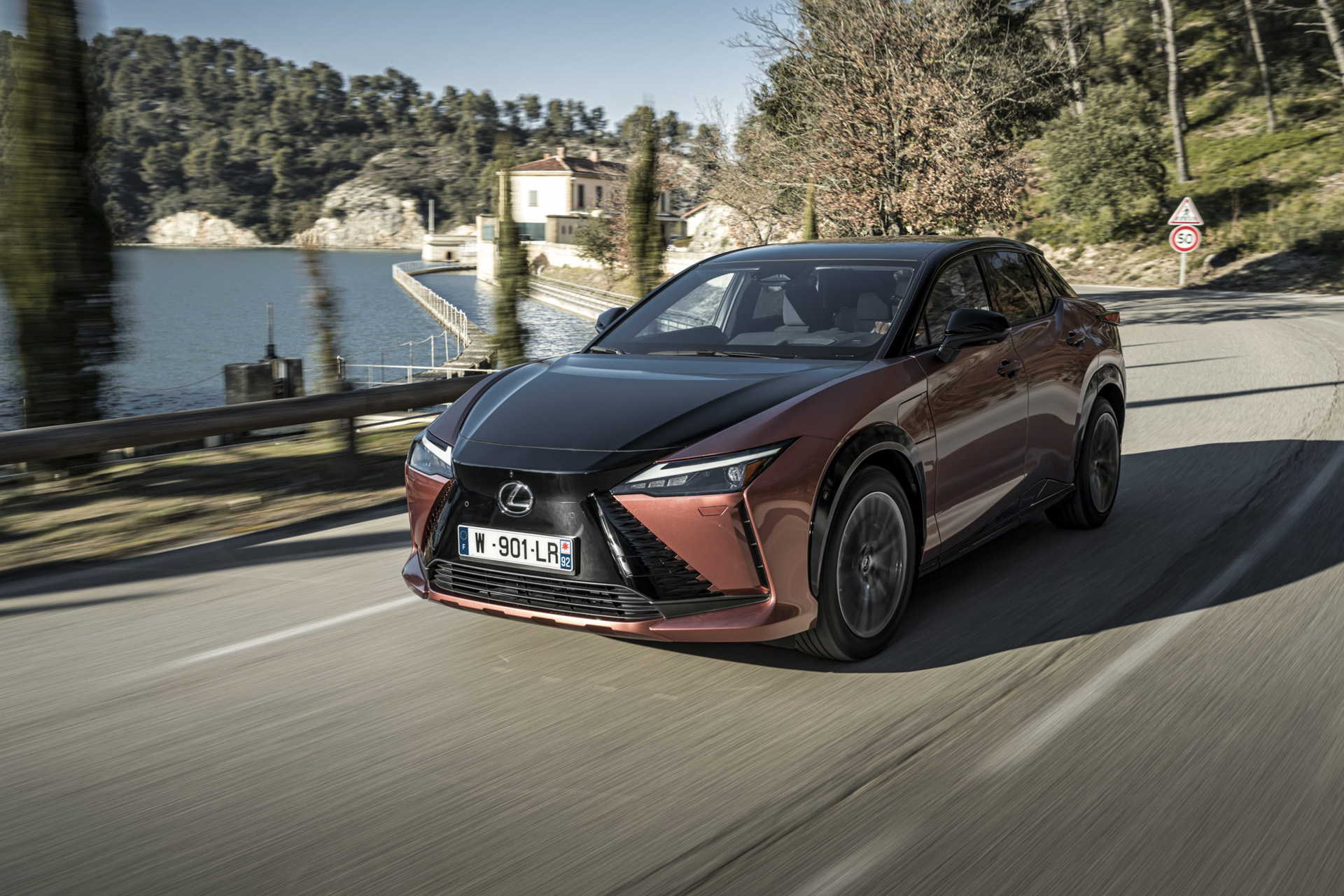 Lexus RZ450e — The Green Lane
Lexus' first purpose-built electric car
Motoring editor Jeremy Taylor and sustainable fashion expert Jessica Saunders drive the first attempt at a purpose-built electric car from Lexus, the RZ450e.
Car Review: Lexus RZ450e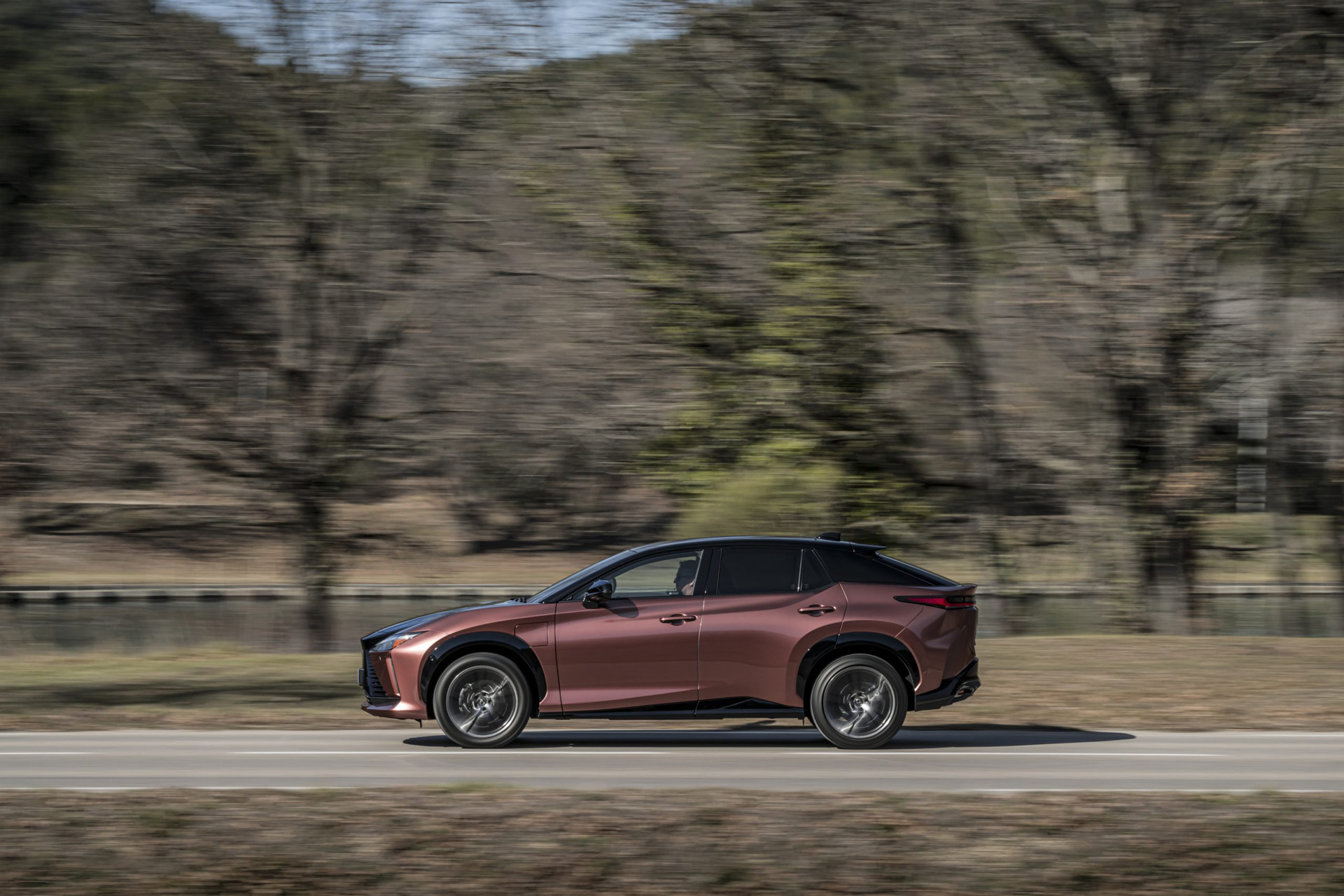 JS – Haven't we tested an electric Lexus before – the UX300e?
JT – Correct, but that model was an electrification of a petrol car. The 300e was not built from the ground up with a battery pack instead of an engine.
Electric car sales have taken a bit of a hit of late because of the economic crisis. Is this new Lexus going to lure buyers to a Lexus showroom?
Drivers looking to make the switch from combustion to battery power are mostly opting for electric SUVs – the RZ offers a fantastic cabin, a refined driving experience and a funky design.
Well, beauty is in the eye of the beholder, but I take your point. It certainly looks different, especially in the Bi-Tone copper paintwork of our test car, complete with black bonnet and shark-nose grille.
The rear lights are especially fetching. The RZ is priced from £64,500, but rises to a rather hefty £75,100 for the top spec Takumi model.
And do owners get a proper steering wheel for that price?
Ha! You've obviously read about the weird-shaped steering wheel. Lexus has created a new steer by wire system called One Motion Grip that the company claims will offer a more direct response to driver input. Our car was fitted with a standard wheel, but OMG is due in a couple of years' time.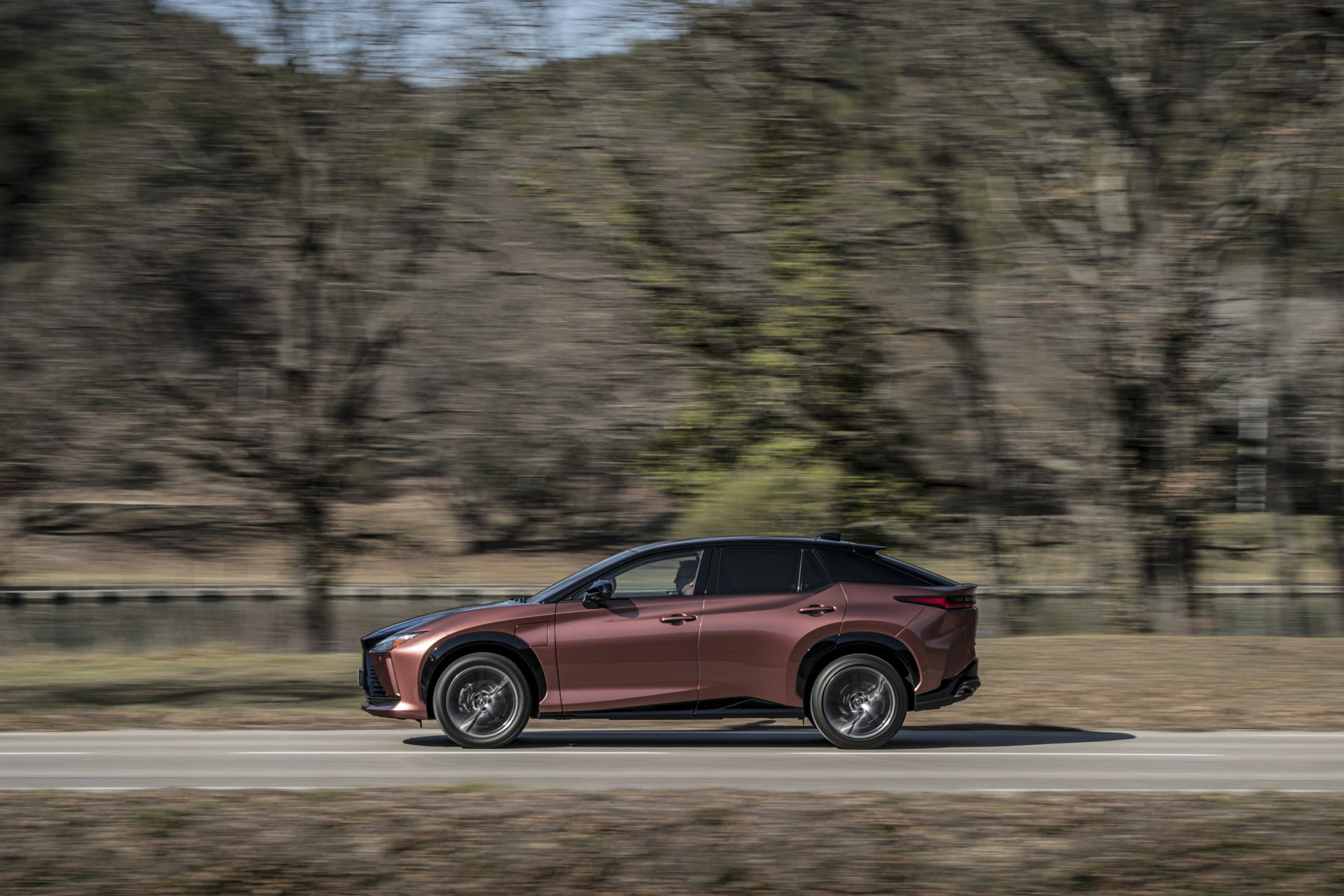 So, Lexus has tried to reinvent the wheel and failed?
That's open to debate. It's quirky, looks like a Formula 1 steering wheel, and is certainly a talking point. Like the camera door mirrors in last week's Audi Q8 e-tron, I question why we actually need to change something that works.
I remember Tesla tried something similar in early versions of the Model S, but that didn't last long.
The 'yoke' steering wheel is probably an acquired taste, but does require less of a turn to swivel from lock to lock. It's said to feel easier and more efficient, too.
Otherwise the RZ cabin is a plush place to sit. The huge, 14-inch infotainment screen is easy to navigate, and Lexus luxury across all versions includes a panoramic sunroof, heated seats and wireless phone charging.
Yes, it's a nice drive, apart from rear-view visibility. The twin motors produce a not insubstantial 309bhp, 0-62mph in 5.2 seconds and an official range of 252 miles – or more like 220 in normal driving conditions.
So, is it better than the brilliant Genesis GV60, or the Jaguar i-Pace?
The Jag was a ground-breaker at launch in 2018, but has been overtaken by much better rivals since. The GV60 and BMW iX3 remain the SUV EVs to beat right now.
Discover more about the Lexus RZ450e at lexus.co.uk 
Jessica Saunders is Director of Programmes at London College of Fashion, studying for a PhD in sustainable e-textile design.