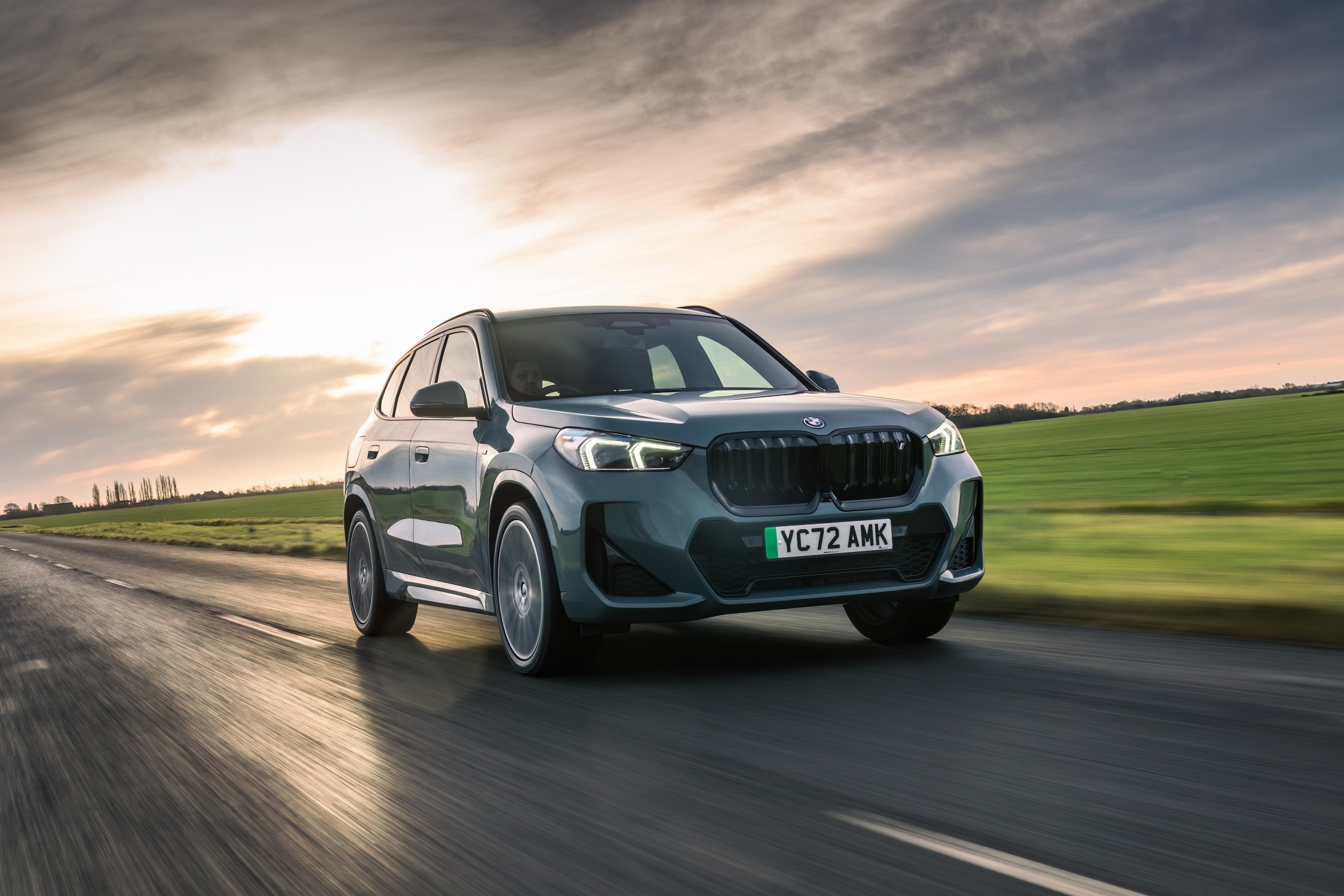 A Mini Marvel: BMW iX1 xLine — The Green Lane
---
An electric version of BMW's popular SUV
Motoring editor Jeremy Taylor and sustainable fashion expert Jessica Saunders discuss BMW's battery-powered mini SUV, the BMW iX1 xLine.
Discover more like this on the C&TH Cars Hub
The Green Lane: BMW iX1 xLine – Review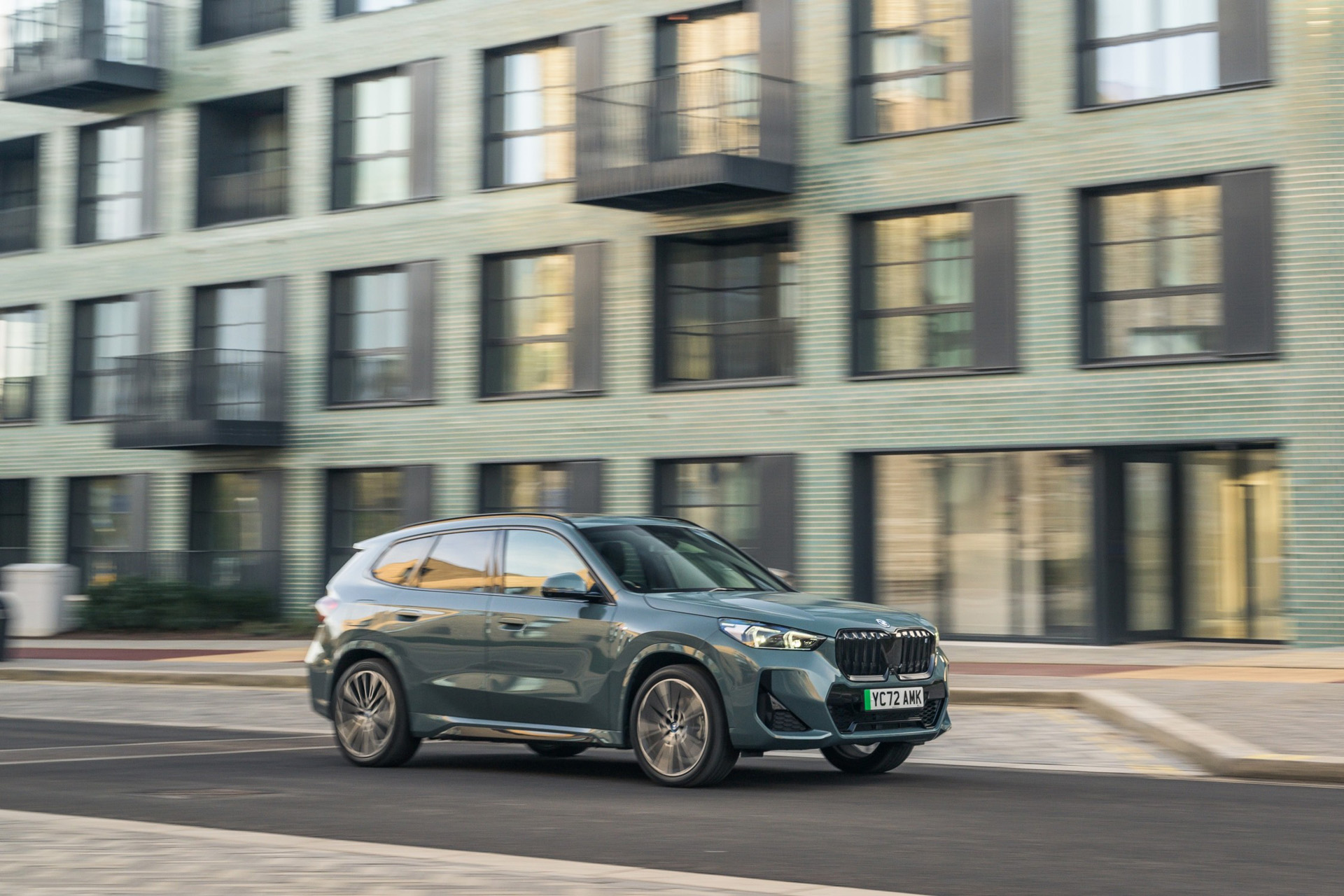 JS – Another SUV on the driveway this week – what makes this iX1 so special?
JT – Good question. Well, this is the German brand's all-electric version of the top-selling X1 – the fossil-fueled, mini SUV that has become a big seller for BMW.
It looks like a petrol-powered X1 to me. So, this is basically the same car running on electricity?
Pretty much. However, it packs a 65kWh battery and a pair of 188bhp motors to drive the front and rear wheels, instead of an engine and gearbox. That makes the iX1 actually rather quick and a darn sight better than the combustion engine equivalent.
One motor on each axle – so that's proper four-wheel drive too?
Yes, although I wonder how many people actually need off-road ability these days. If you are happy with two-wheel drive, there are plenty of rival SUVs to pick from with more range – and for less cash.
But if I actually want all-wheel drive? What else competes with the iX1?
The dual-motor Tesla Model Y is four-wheel drive and rather better equipped for the money – that would be my choice. That said, BMW has one of the best EV model ranges, battling it out with the Mercedes EQ line up for top spot.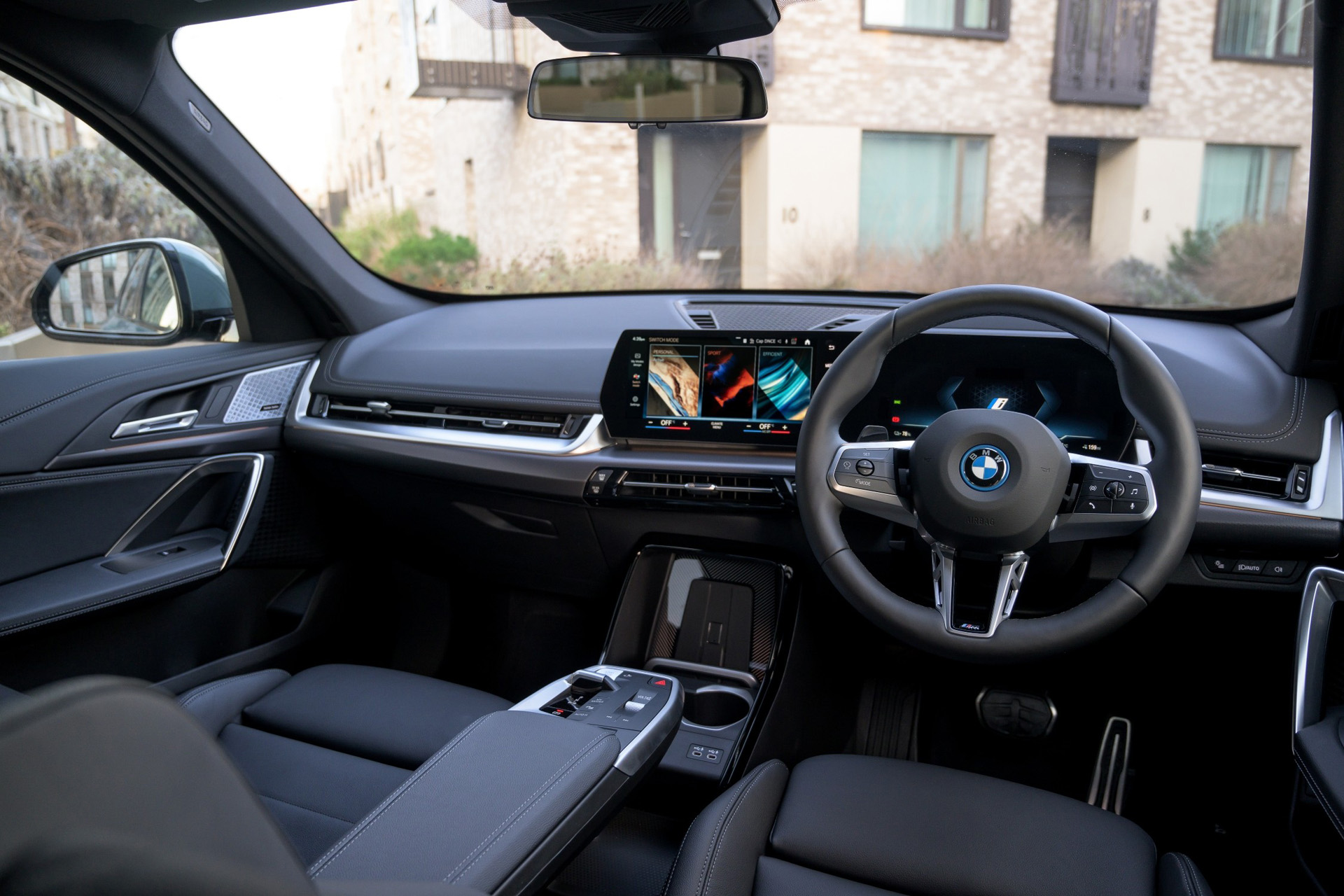 Well, if you want your electric BMW to look like a 'normal' BMW, there's very little to tell them apart. Some 'eco' blue trim and the sealed off front grille are the only real differences to the electric BMWs on the outside.
The cabin is a pretty swanky place to sit, too. Our test car was loaded with every conceivable extra, but BMW's new infotainment unit, in this instance called Operating System 8, is fast and simple to use. I've just handed back an Aston Martin DBX SUV costing four times as much as the iX1. The BMW is far superior.
Haven't you forgotten Volvo? I'd say the XC40 Recharge actually has a plusher cabin. It packs a bit more style and the materials are a cut above the iX1.
That's fair – we also like the Kia EV6 too, which looks more dynamic than the BMW.  There's plenty of passenger space front and rear in the iX1, while the boot is larger than the Volvo.
Indeed, but where the BMW really scores is how it drives.
Yes: those two batteries return a 0-62 mph time of 5.4 seconds – more than enough for a family SUV. Battery range is officially 270 miles but that translates to around 225 miles in the real world.
Obviously, the prices are very BMW – from £53,295 up isn't cheap!
Part of the problem is that BMW only offers a four-wheel drive version at the moment. Cheaper models are coming, but that could mean a tiresome and lengthy wait. For some BMW enthusiasts, it will be worth it.
Jessica Saunders is Director of Programmes at London College of Fashion, studying for a PhD in sustainable e-textile design.