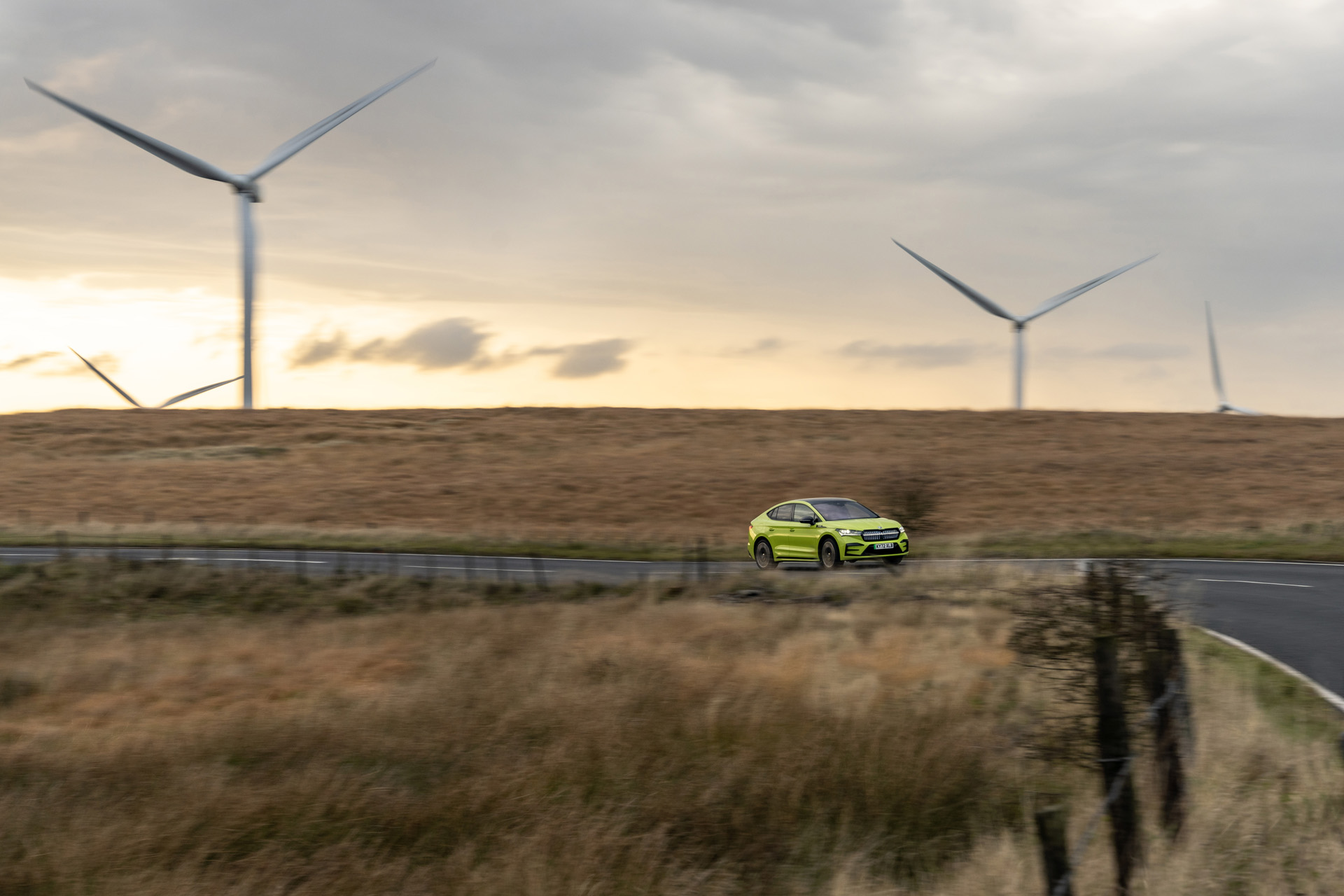 Skoda Enyaq Coupe vRS — The Green Lane
'A Skoda with attitude'
Is this the best electric SUV at a sensible price? Motoring editor Jeremy Taylor and sustainable fashion expert Jessica Saunders test a Skoda with attitude: the Skoda Enyaq Coupe vRS.
The Green Lane: Skoda Enyaq Coupe vRS – Review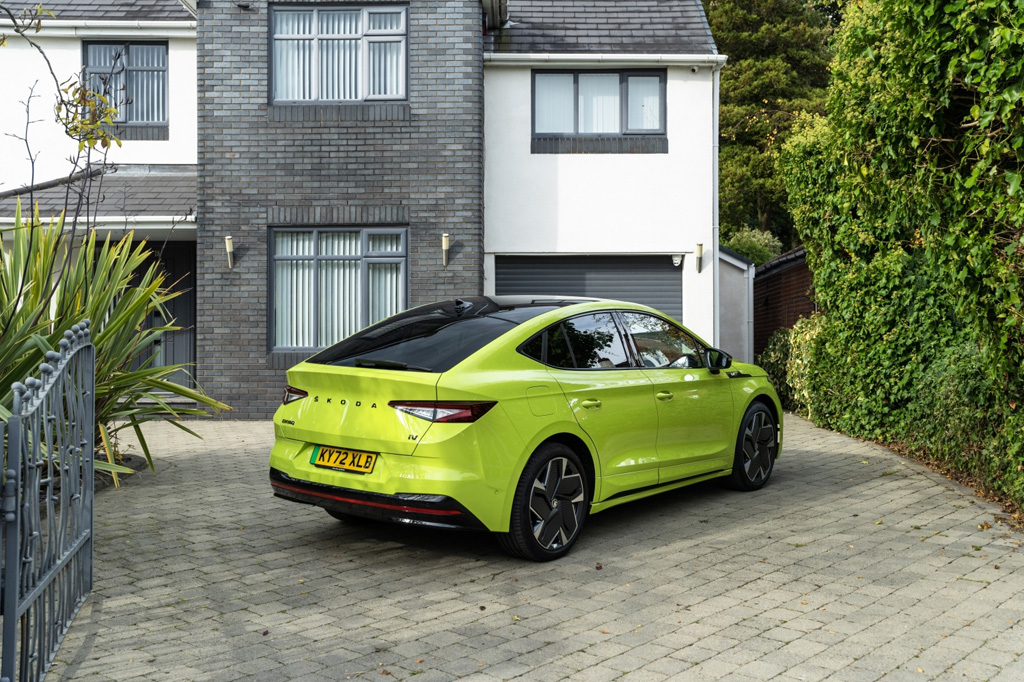 JS – Hang on, didn't we test the Enyaq last year – the SUV with an unusual name?
JT – We did, but this one is different. Instead of the conventional, maxed out for space SUV, this is a coupe version. It's supposed to be sportier and, therefore, also has a price premium attached.
Okay, so it's an SUV that isn't an SUV? You'd better explain because, having created the best-selling SUV sector, manufacturers now seem to be going back the other way!
That's a fair comment. However, to try and give family-friendly SUVs a bit more of an edge, we now see a rash of these SUV coupe models. Essentially, they are just the same with a lower profile roof.
So, what is the competition?
Plenty of them, although not always powered by battery – the Mercedes GLE coupe, BMW X4, Citroen C4, or even the Porsche Cayenne Turbo. 
I seem to remember the standard electric Enyaq was a great SUV at an affordable price. It was also a rival for fellow VW Group models like the Audi Q4 e-tron and the Volkswagen ID4 – both very good vehicles. Do we need this coupe version?
I loved the original Enyaq, but I can't see the point of this coupe model. There is a little less space in the boot and slightly less back-seat headroom, but the big issue is that, although it carries Skoda's 'sporty' vRS badging, performance doesn't live up to the visual promise.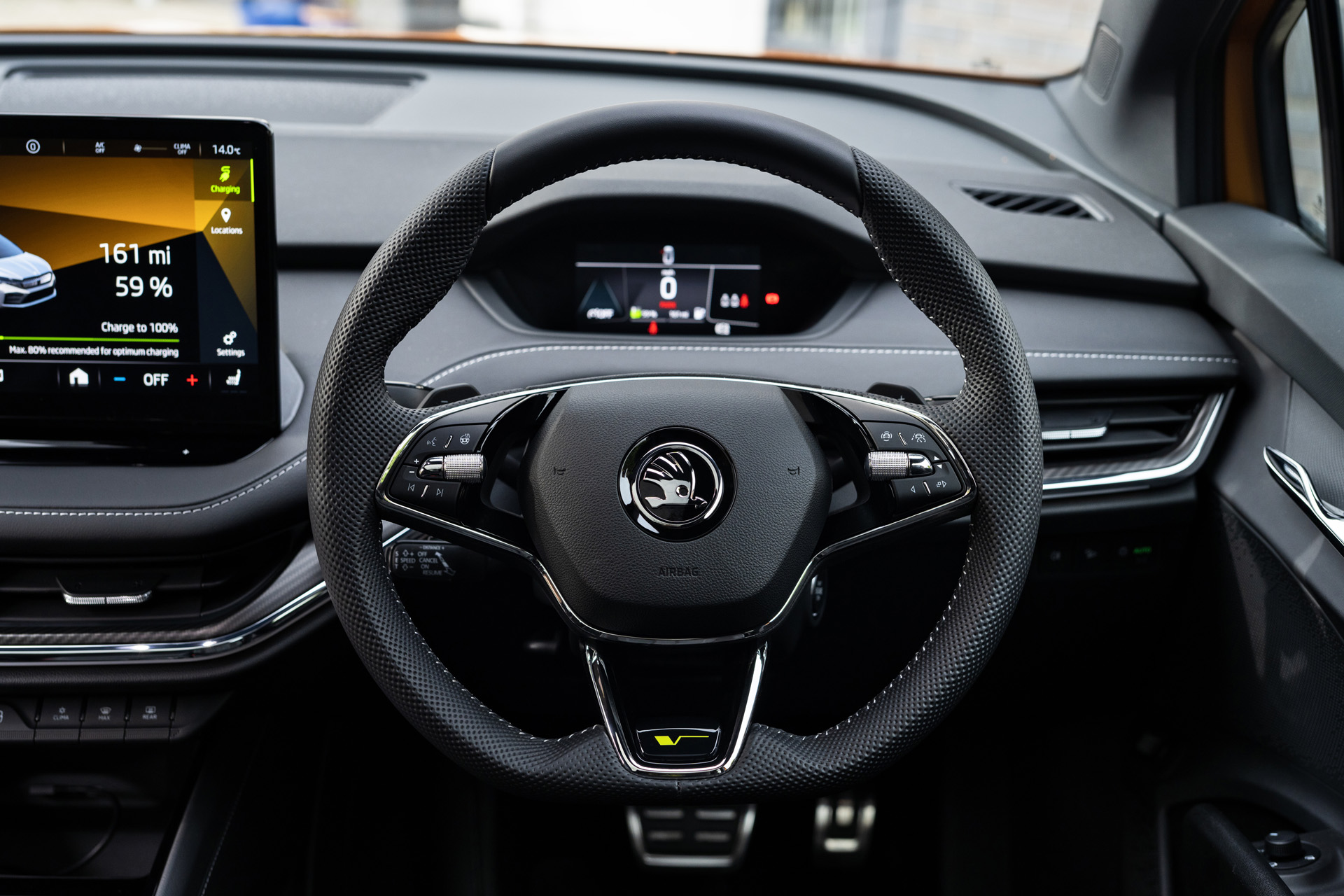 So I'm just paying for the looks, then? It's a sheep in wolf's clothing?
Yes, a £54,000 bright Phoenix Orange metallic sheep in this case – and it certainly stands out! Range is about 250 miles in the 80 model we tested but, with two motors and all-wheel drive, the coupe still only tootles to 62mph in 6.4 seconds. There is a less powerful 60 version, with a single battery.
That's a shame. I remember my Skoda Octavia vRS was a real wolf in sheep's clothing. Sadly, I can't say this Enyaq felt that entertaining to drive on a twisty A road.
At least the interior borrows much from the standard Enyaq, which is a good thing. The raised up seating position makes for great visibility and the build quality puts a Jaguar i-Pace to shame. The suede trim is classy, but the rather titchy instrument panel is a bit of a let down. For this sort of money, you could opt for a Kia EV6, or a Volvo C40.
A fancy-looking Enyaq for those with deeper pockets then?
I think you nailed it there!
Jessica Saunders is Director of Programmes at London College of Fashion, studying for a PhD in sustainable e-textile design.