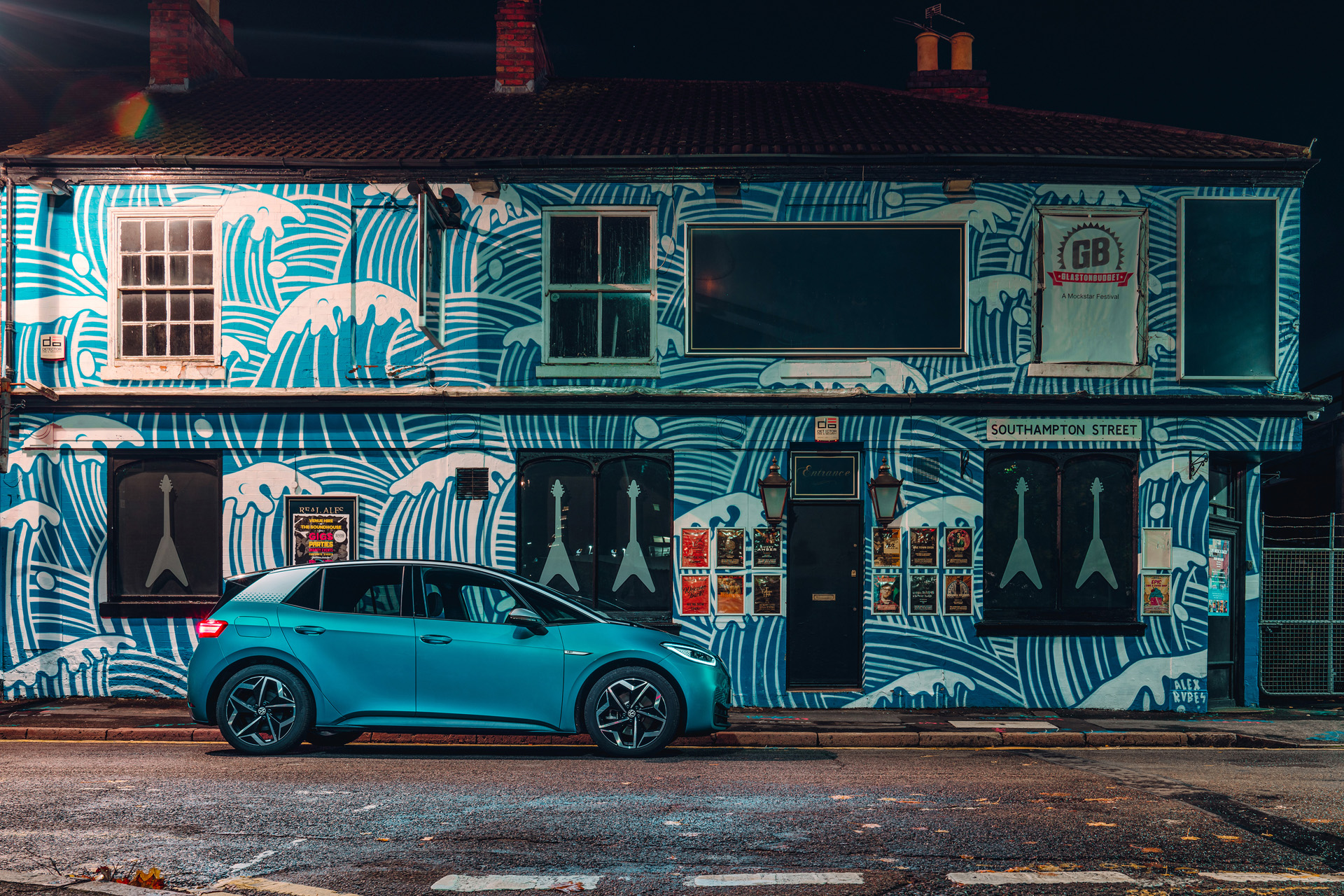 Volkswagen ID.3 Max Pro — The Green Lane
---
Jeremy Taylor and Jessica Saunders test VW's latest people's car
The Volkswagen ID.3 Max Pro is an affordable hatchback with a decent range and good looks. Motoring editor Jeremy Taylor and sustainable fashion expert Jessica Saunders go for a spin in VW's latest people's car.
Discover more like this on the C&TH Cars Hub
The Green Lane: Volkswagen ID.3 Max Pro – Car Review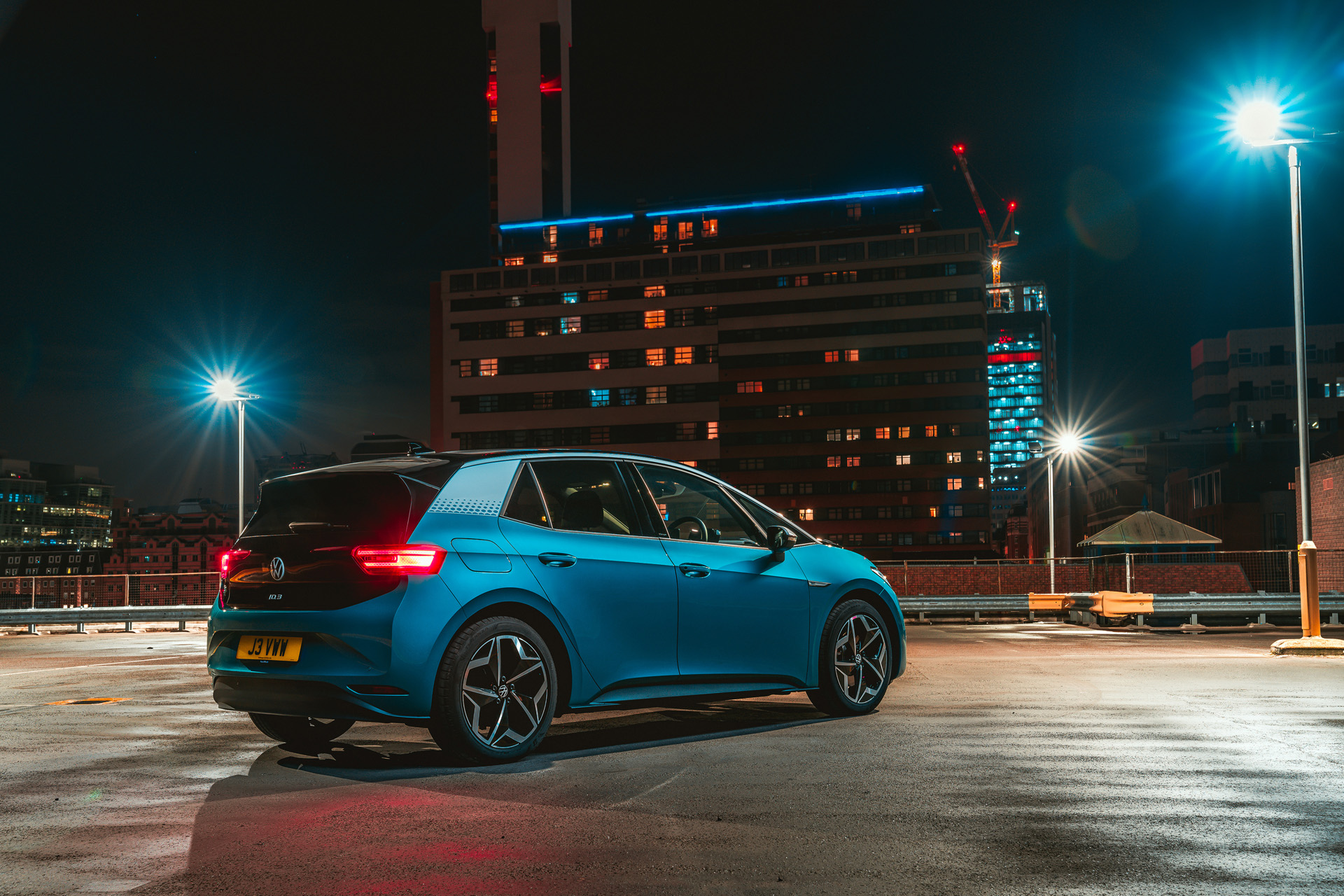 JT – Not another Beetle revival, but a people's car for the electric generation. I know not everyone will agree with me, but I really like the look of the ID.3. Some might say that the VW's a little plain Jane, but the minimalist styling is very much of its time.
JS – I sort of get that, but it doesn't stand out from the crowd much – and some of the interior plastics are a little cheap. Our mid-range, 58kWh battery test car cost from £39,500, but it doesn't have that premium feel of a Mini Electric.
Yes, OK but, as a five-door family car, it will tick the boxes for many households. The ID.3 still feels like good value for money, with pretty high levels of refinement and comfort, apart from some of that cabin trim.
VW claims a 258-mile range, but we struggled to get anywhere near that, didn't we?
Indeed. It's not VW's fault, but the government needs to sort out the way EV range is calculated. The methodology does not equate to the normal driving routine of most people. There are different battery options for the ID.3 if range is an issue: the larger 77kWh battery version has an official 330 miles.
So what are the ID.3's key rivals?
I think that if you were a driver moving away from a petrol or diesel-powered Ford Focus, the VW would be near the top of your wish list. Others would be the Hyundai Kona Electric, Kia e-Niro and the Tesla Model 3.
And it seems like a good place for many people to start their transition to electric driving. There's nothing complicated about the VW. It's comfortable on a long journey, very quiet and civilised.
In many respects, it's like a VW Golf – one of those cars that is simple to operate and doesn't hold any surprises. It's not exactly quick, but that won't bother many people, with an outbreak of speed cameras sweeping the country.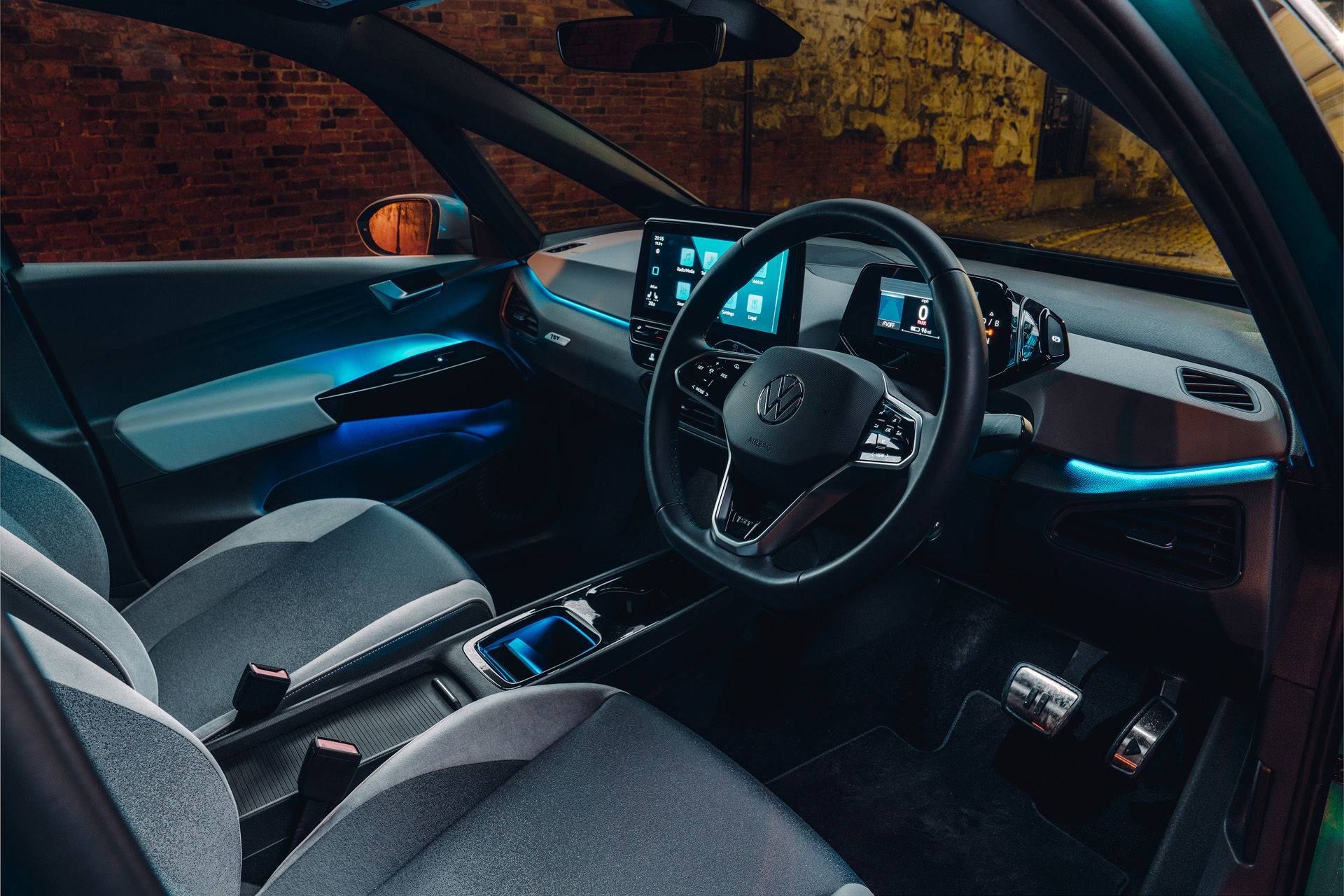 The interior is modern and minimalist, and I see you can jazz up the cabin with some bright materials, too. The heating controls are a bit fiddly, though, don't you think?
I thought that was just my fumbling hands! Yes, the controls are under the touchscreen and it's very easy to tap it by mistake as you adjust the temperature. A nuisance.
I also read VW is about to bring out a new version of the ID.3?
That's right. The facelift model was expected in 2024, but is now coming this year. The exterior looks a little funkier, and there are new tech features to keep up with rival models. Unfortunately, that doesn't include an updated infotainment screen, which still won't arrive in the UK until 2024. The hard plastic trim is being upgraded, too.
Good to hear VW is listening to its customers!
Jessica Saunders is Director of Programmes at London College of Fashion, studying for a PhD in sustainable e-textile design.