Where To Buy Christmas Trees in London
Hunt down London's finest Nordmann Firs
There's nothing like the scent of fresh pines to get you feeling festive. Whether you're looking for a Nordmann Fir or a Norway Spruce, tiny or towering, here are the best places to buy Christmas trees across London.
Where To Buy Christmas Trees In London
View this post on Instagram
Christmas On The Hill
This family-run North London company is making Christmas tree shopping even more special – as well as sustainable. Christmas on the Hill sells beautiful Nordmann Fir trees grown in British forests, but also offers the opportunity to rent a potted tree in the hopes of minimising the number of trees that end their lives in landfill every Christmas. This way, you can give your tree a name, make it one of the family and continue bringing it home year after year.
Details: Online, delivering across London. christmasonthehill.co.uk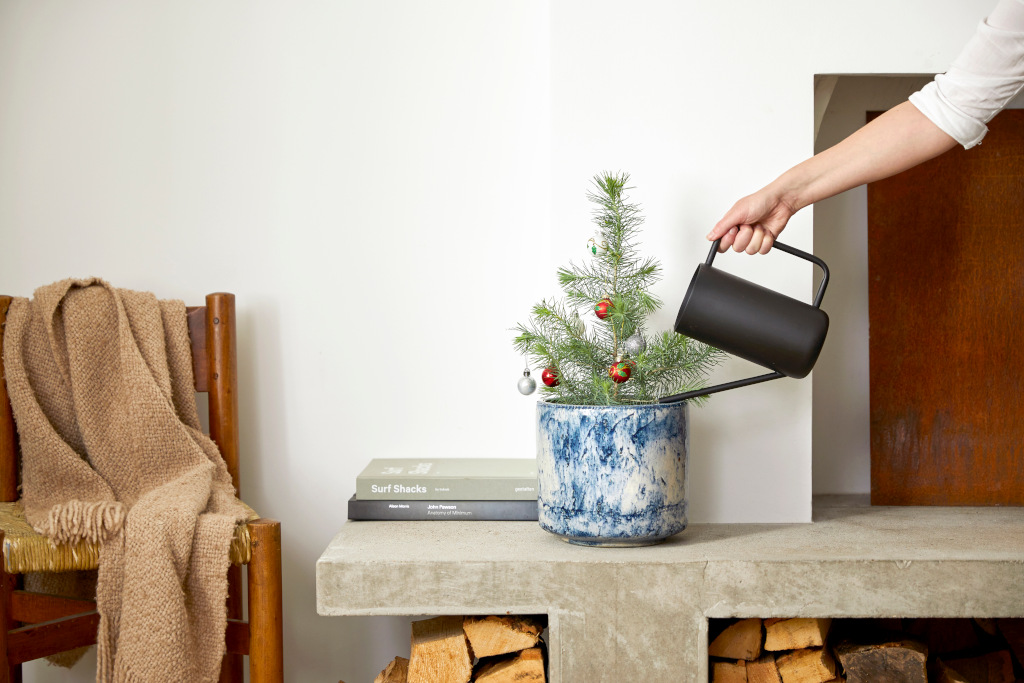 Patch Plants
Patch Plants was founded in 2015 by Londoner Freddie Blackett, who noticed a gap in the market for online garden centres. Since then it has grown to become the go-to for stylish plants, sourced from suppliers across the country and delivered direct to your doorstep, along with tips on how to care for them. Patch sells a range of Christmas plants, including Bruce the classic spruce tree, and Neva the Norfolk pine. All Patch's trees are potted, so if you look after them they can last all year-round – getting bigger and bigger each year.
Details: Patch delivers across the UK. patchplants.com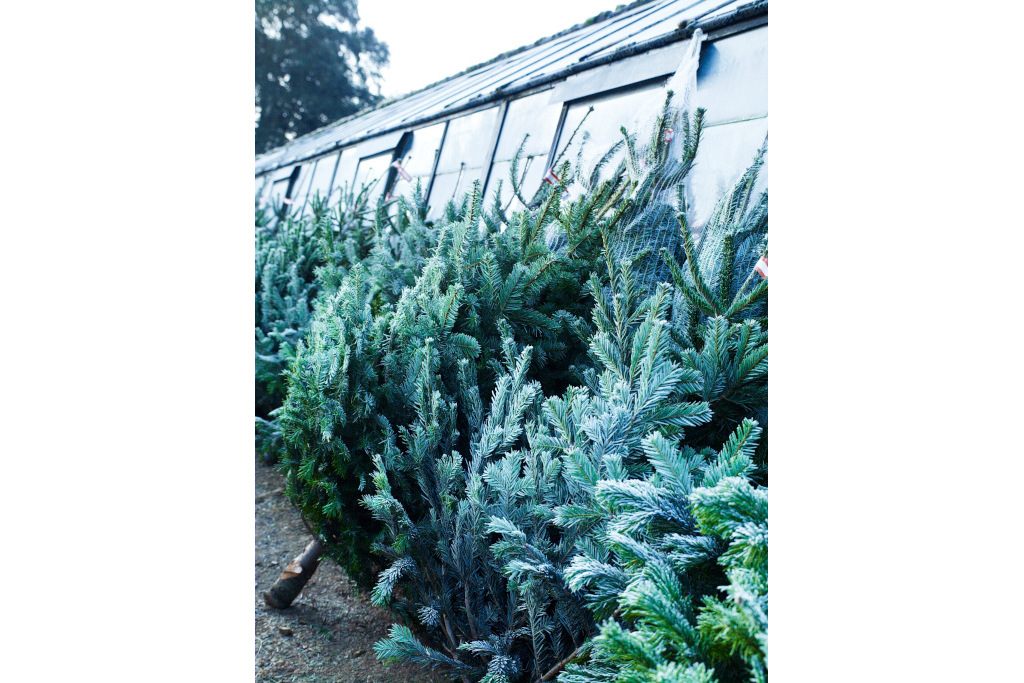 Petersham Nurseries
The crème de la crème of garden centres, Petersham Nurseries is a beautiful place to visit all year round – but it's especially magical at Christmas. Its Richmond branch sells a range of British-grown trees, as well as festive wreaths and decorations, all within a very Instagram-friendly setting filled with leafy-green plants and pretty flowers.
Details: Church Lane, Off Petersham Road, Richmond, Surrey TW10 7AB. petershamnurseries.com
View this post on Instagram
The Chelsea Gardener
An oasis of green in the centre of Chelsea, this one will give the green-fingered among you serious garden inspiration. It stocks everything from outdoor furniture to gardening tools, and every winter it brings out an impressive Christmas tree collection, with friendly staff on hand to assist you in choosing the perfect one. It's a great place to pick up gifts too, so you can kill two birds with one stone.
Details: 125 Sydney Street, Chelsea, London SW3 6NR. chelseagardener.com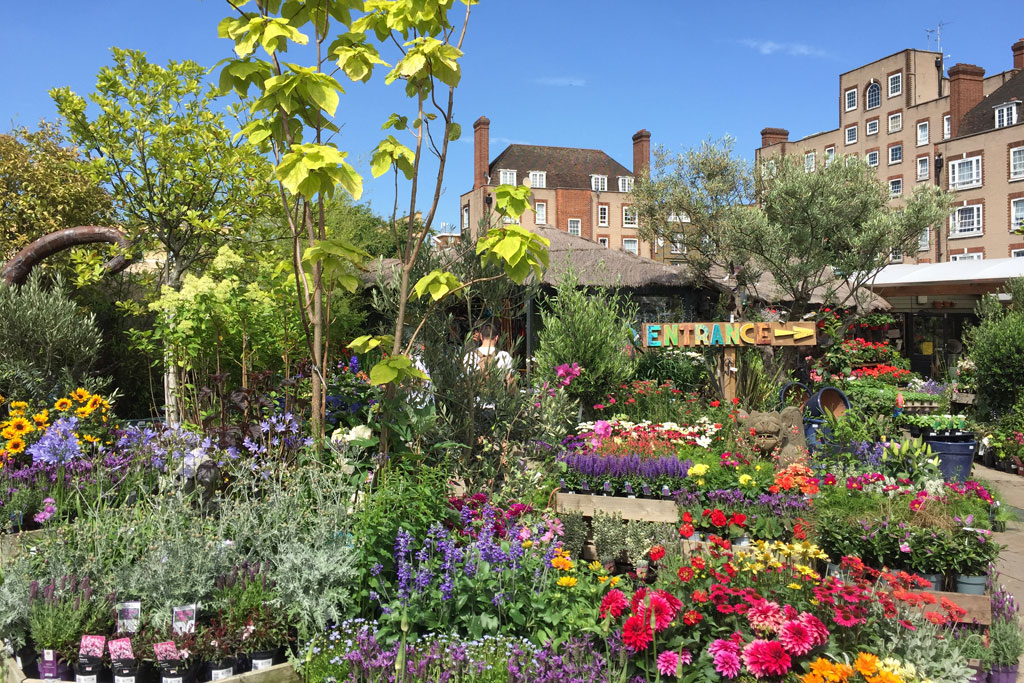 Boma London Garden Centre
Tucked away in Kentish Town, the cosy Boma London Garden Centre has a huge selection of firs on offer, with sizes ranging from 3-10ft. If you're not sure what to go for, don't fear – knowledgable staff are on hand to guide you. Plus, the trees are available for home delivery in London, too.
Details: 51-53 Islip Street, Kentish Town NW5 2DL. bomagardencentre.co.uk
View this post on Instagram
Camden Garden Centre
The award-winning Camden Garden Centre is a big part of community life: as well as stocking a fine selection of greenery, it employs disadvantaged Londoners living in the local area. A short walk from Camden Market, the plantation has hundreds of Christmas trees to choose from, as well as a holly, wreaths and mistletoe to kit your home out with.
Details: 2 Barker Drive, St Pancras Way, London NW1 0JW. camdengardencentre.co.uk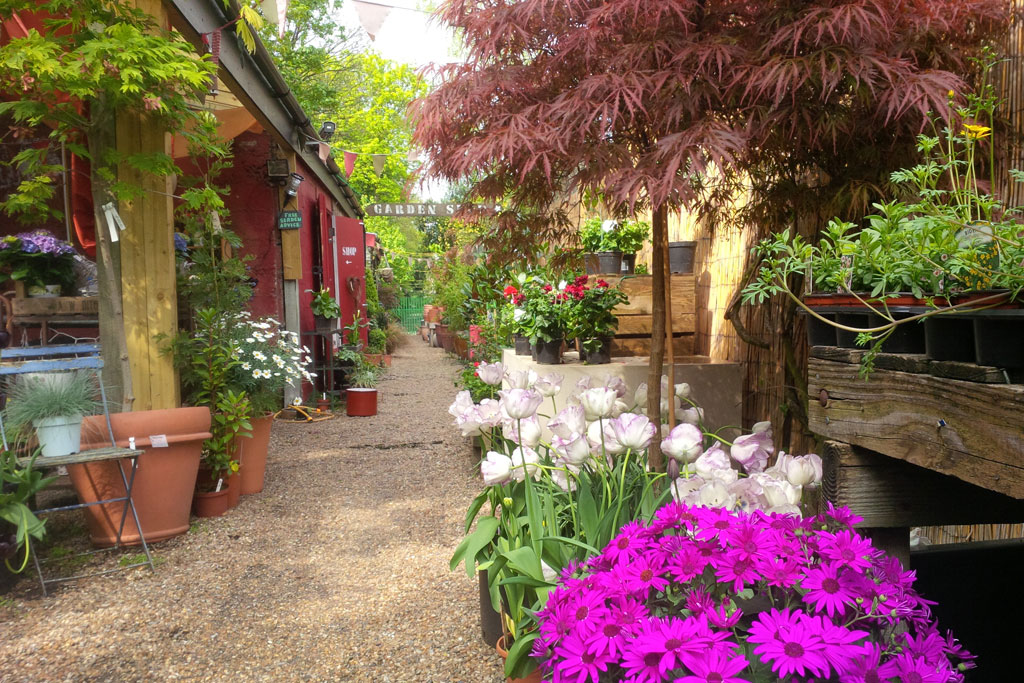 Battersea Flower Station
Stepping into cosy Battersea Flower Station (note the pun) feels like stepping into a secret garden. Year-round it's stocked full of plants, flowers, shrubs and pots, with a cute tin shed gift shop – and it's even more magical at Christmas time. Buy everything from Fraser Firs to pot-grown evergreens, plus pretty decorations for your chosen tree.
Details: Battersea Flower Station, 16 Winders Road, London SW11 3HE. batterseaflowerstation.co.uk
View this post on Instagram
Pines and Needles
Pines and Needles began back in 1995, when brothers Josh and Sam Lyle came up with the idea to load an old horse box with Christmas trees from their family farm in Scotland. Since then the company has soared to success, and now sells freshly cut pines in several locations across Brockwell Park, Wimbledon, Kingston and Hampstead Heath, as well as offering delivery, installation and decoration services. Fun fact: in 2016, Pines and Needles sold a Christmas tree to Prince Harry and Meghan Markle.
Details: Delivery across the UK, with collection across London and the South East. pinesandneedles.com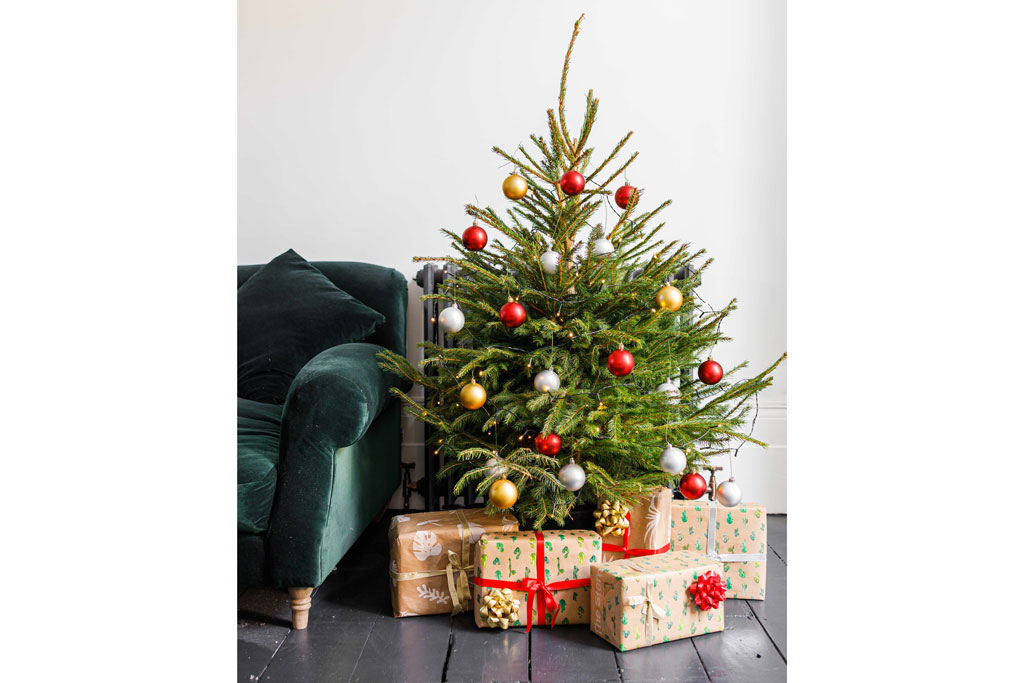 The Stem
London-based online garden centre The Stem is another company committed to limiting its environmental impact. The ethical and eco-friendly plant shop – which plants a tree for every order and provides delivery in electric vans – has introduced a seasonal collection of pot-grown Norway Spruce Christmas trees, each sustainably grown and available for free home delivery. What's more, rather than cheerlessly taking the Christmas tree down once the festivities have come to an end, you can lovingly plant your Spruce in the garden or keep in its pot to reuse next year.
Details: Delivery across London. thestem.co.uk
View this post on Instagram
Bloom & Wild
Short on space, but still keen to get involved with the Christmas tree festivities? Bloom & Wild have the perfect solution: adorable baby firs, standing at just 40cm tall. Super practical, the charming little trees arrive in a box small enough to fit through the letterbox, alongside a golden star garland, baubles, fairy lights and a pop up pot. They can be assembled in just a few minutes, and after Christmas you can plant them in the garden to use next year.
Details: Delivery across the UK. bloomandwild.com