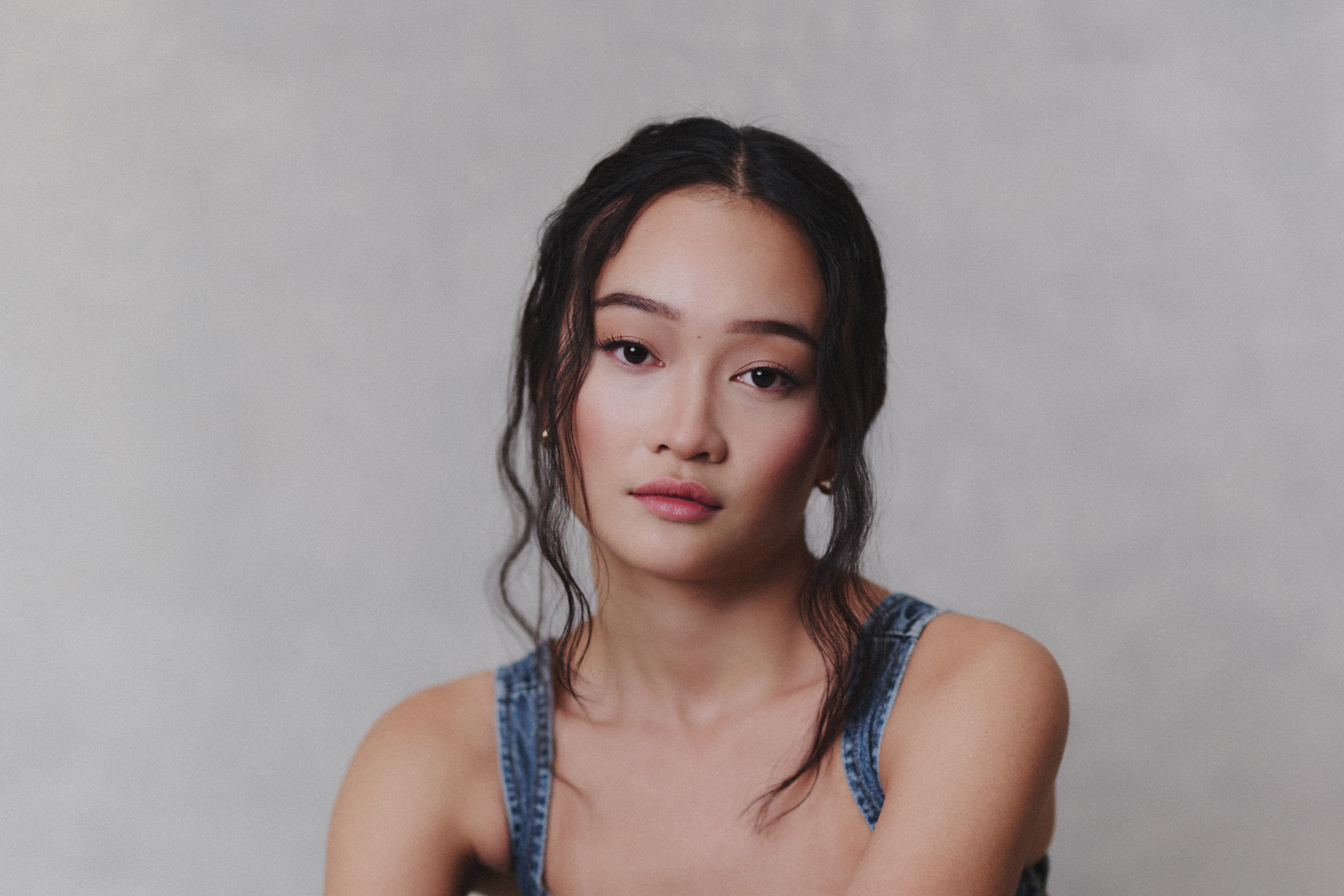 Interview: Callina Liang of Tell Me Everything
---
Nathalie Eleni sat down with the rising star
With the launch of ITVX comes a stream of new shows, including the new teen drama, Tell Me Everything, created and co-written by Mark O'Sullivan, which launched on 8 December. With plans to air on ITV2 at a later date, Tell Me Everything is the channel's first original drama in over a decade, and follows an ensemble cast of teenage characters that have been compared to Skins. Nathalie Eleni sat down with one of the show's emerging stars, Callina Liang, to talk all things filming, skincare and goals.
Interview: Callina Liang of
Tell Me Everything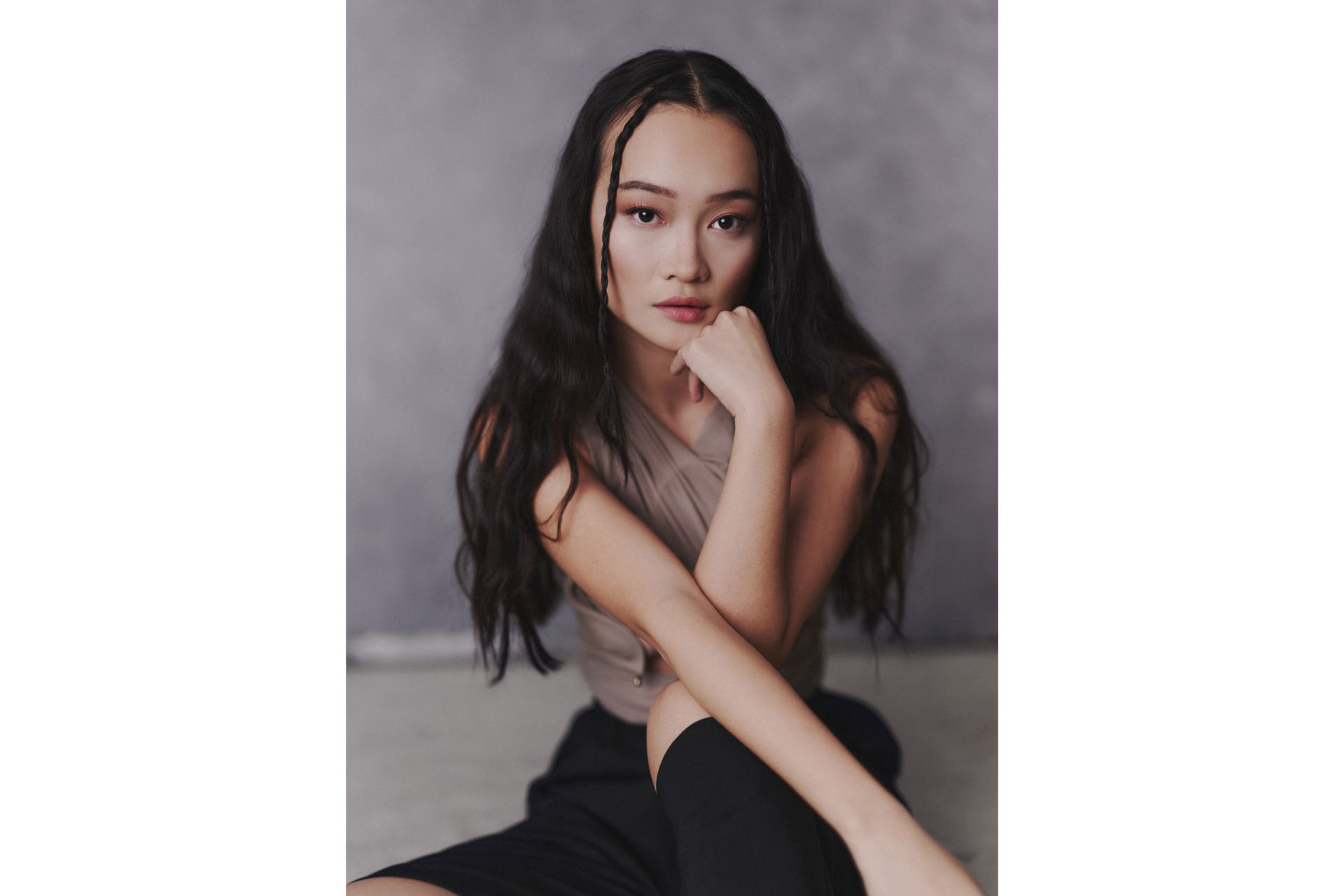 Tell us everything about Tell Me Everything. Who do you play?
Tell Me Everything is a coming of age story following the lives of six teenagers growing up in Welwyn Garden City on ITVX. It explores all the topics that teenagers go through, such as love, sexuality, drug use, mental health, and how social media plays a part in all of those things. The character I play is Mei, and she is a very mysterious person. She comes into the friend group not really knowing anyone, and it's interesting to see how she weaves herself into those relationships. 
What do you love most about your character?
At first, I really thought that Mei was just destructive and quite odd, and I didn't find a lot of things in common with her. But as filming went on and as I read more of the script, I found so much love for her. The thing I love most about her is how ballsy she is; she will do whatever it takes to get what she wants. I could never do the things she did, especially when I was younger, so I definitely respect her a lot for that. She's also just another young girl figuring herself out and feeling lost and out of place, so she is very strong. 
What was your first day of filming like?
The first day of filming was so much fun. I remember feeling like a completely different person after having my hair, makeup and costume on; it was great. It was the funfair scene we filmed, too, so it was so cool seeing all of the rides and the people. 
Role you'd cut your right arm off to get?
Ah, there's so many! But I probably have to say Eve in Killing Eve. I absolutely love that show. 
Film you think everyone in the world should see?
Definitely Parasite. I think everyone in the world has already seen it; it's an absolute masterpiece. My other favourite is Big Hero 6. I think fewer people have seen that, so perhaps that one!
What beauty tips did you learn on set?
So many! My makeup artist was amazing, so I definitely stole a lot of tricks he used on me. I found my favourite lip combo, which is this Mac lip liner with just lip balm. And I also learned how to stick jewels onto my face using this amazing glue called Spirit Gum – that has changed my life. 
How do you look after your skin during a busy filming schedule?
Face masks. A lot of them. I wasn't really big on skincare either, but I can see my skin getting more and more dehydrated after wearing a lot of makeup for long periods of time every day. A good hydrating face mask really saved my life. I also exfoliated three to four times a week and tried to get a facial whenever I could! 
Do you have a hero beauty product?
Definitely the Laneige Lip Mask. I use it too much. 
What are your indulgences?
Pizza and chocolate waffles. 
Are you a rule breaker or a rule taker?
I think I am a rule taker, but sometimes depending on the situation I can also be a rule breaker.
How do you relax?
Cuddle with my cat Cookie; he's the best. 
If we're coming to your area for a visit, what should we do and where should we go?
Definitely go to the Battersea Power Station; they've turned it into a mall now. Also, take a walk in Battersea park by the water; it's so peaceful. 
Tell Me Everything is streaming now on ITVX.