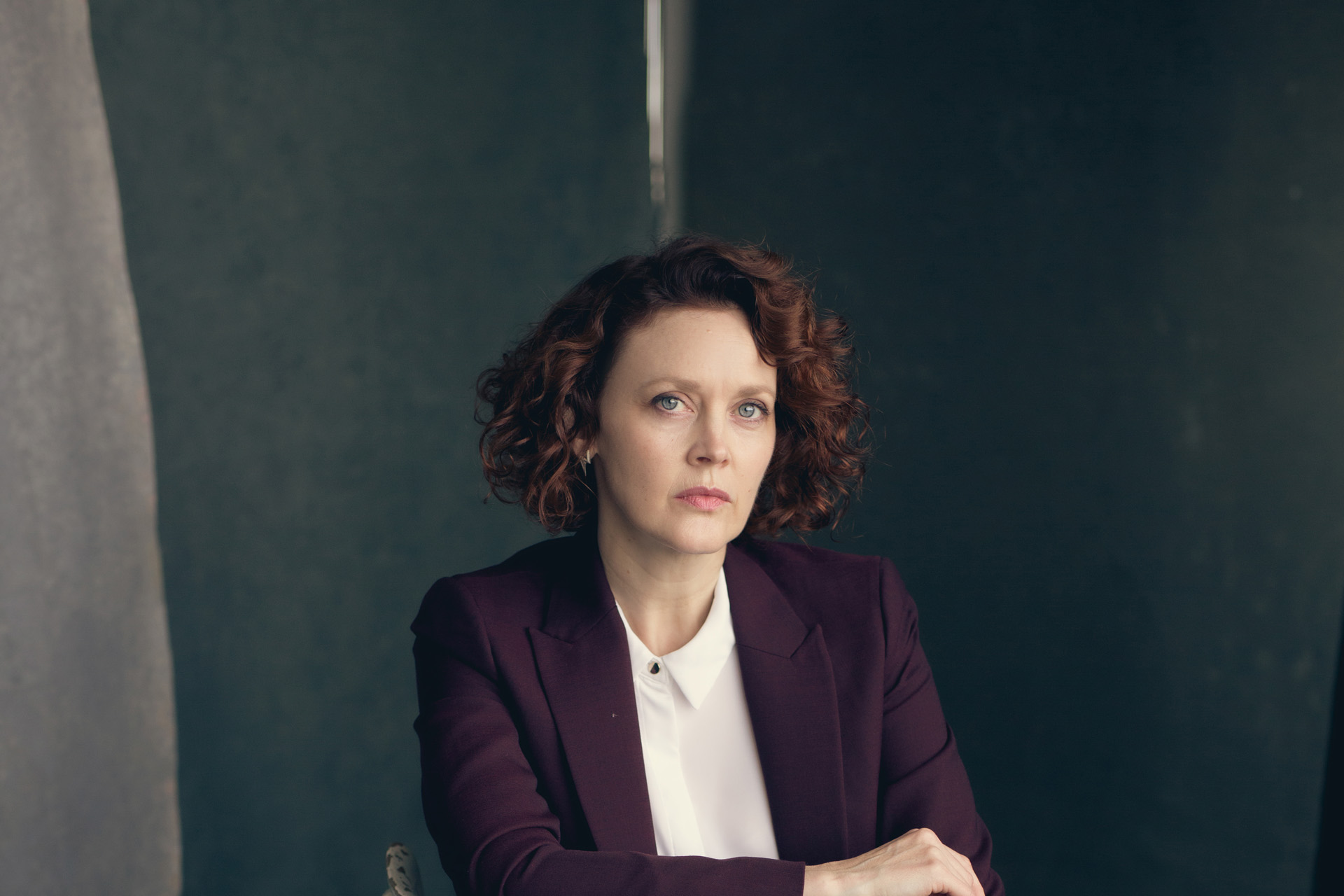 Simone Kirby: 'I don't feel guilty about anything that brings me joy' – Interview
---
His Dark Materials returns this weekend
Simone Kirby is back as Dr Mary Malone in HBO/BBC's His Dark Materials, alongside James McAvoy, Ruth Wilson, Lin-Manuel Miranda, Dafne Keen, premiering on UK screens this weekend. First appearing in the show's second season, from Notes on Blindness to Jimmy's Hall, Love/Hate to Macbeth at The Globe, Simone has been quietly racking up credits across film, TV and theatre. So, what's next? Olivia Emily sat down with Simone to chat all things His Dark Materials, experiences on set, and all important down time.
Interview with Simone Kirby of
His Dark Materials
We love His Dark Materials at C&TH, but can you give our readers an elevator pitch in case anyone is unfamiliar?
I'd just hand them the books. It's quicker. This show is so hard to describe.
Can you tell us a little bit about your role as Mary Malone?
She's a quantum physicist. She was a Catholic nun, years beforehand, and left her convent. Now she lectures in a college in Oxford, and is researching Dark Matter.
Any quirky ways you get into character?
Hardly quirky, but I do listen to music. Russell Dodgson, our VFX supervisor, was directing a lot of my scenes this season and shared his Mary Malone Spotify playlist with me, which was great. I also wear a different perfume for each character – gets all the senses involved.
What is the cast dynamic?
I think because our two main protagonists are teenagers, we all rally a bit like a family. Their mums were always on set, so we became close to Maria and Nagla too. I've made some very good friends on this show.
Who is your favourite person you've worked with on His Dark Materials?
That would get me in a whole lot of trouble if I even tried to answer that!
Which character that you have played in the past do you relate to the most in your own life?
Every character has a little piece of you – even the bad ones. But I feel with Mary I was able to bring a lot more of my own personality to her.
What demands do you have during rehearsals? 
Listen, as long as I have peppermint tea and dark chocolate close by, I'm a happy bunny.
Do you get to spend much time at home?
Yes, I make sure of it. It often means rushing to airports and train stations to get home after I wrap, but I'm miserable if I go too long without my family.
Do you live in the town or the country? Which do you prefer?
I've just left London after 14 years to move to a village in the countryside and, right now, I'm not missing the city.
What's your interior design style?
I love antique pieces mixed with warm coloured textiles, and colourful prints. I can't stand anything too cold; too much metal and glass, or too much beige. A home shouldn't feel like a modern hotel lobby.
What's your relationship with social media like? 
Very tentative.
What did you want to be when you were growing up?
An actor.
Great! If you could give advice to your 15-year-old self, what would it be? 
Enjoy your body. It's gonna get creaky.
How can we all live a little bit better?
Measure your success by how happy you are. 
Anything fun in the pipeline – professionally or personally?
I've just wrapped on a new drama for Apple TV, so the fun for now is Christmas in my new home.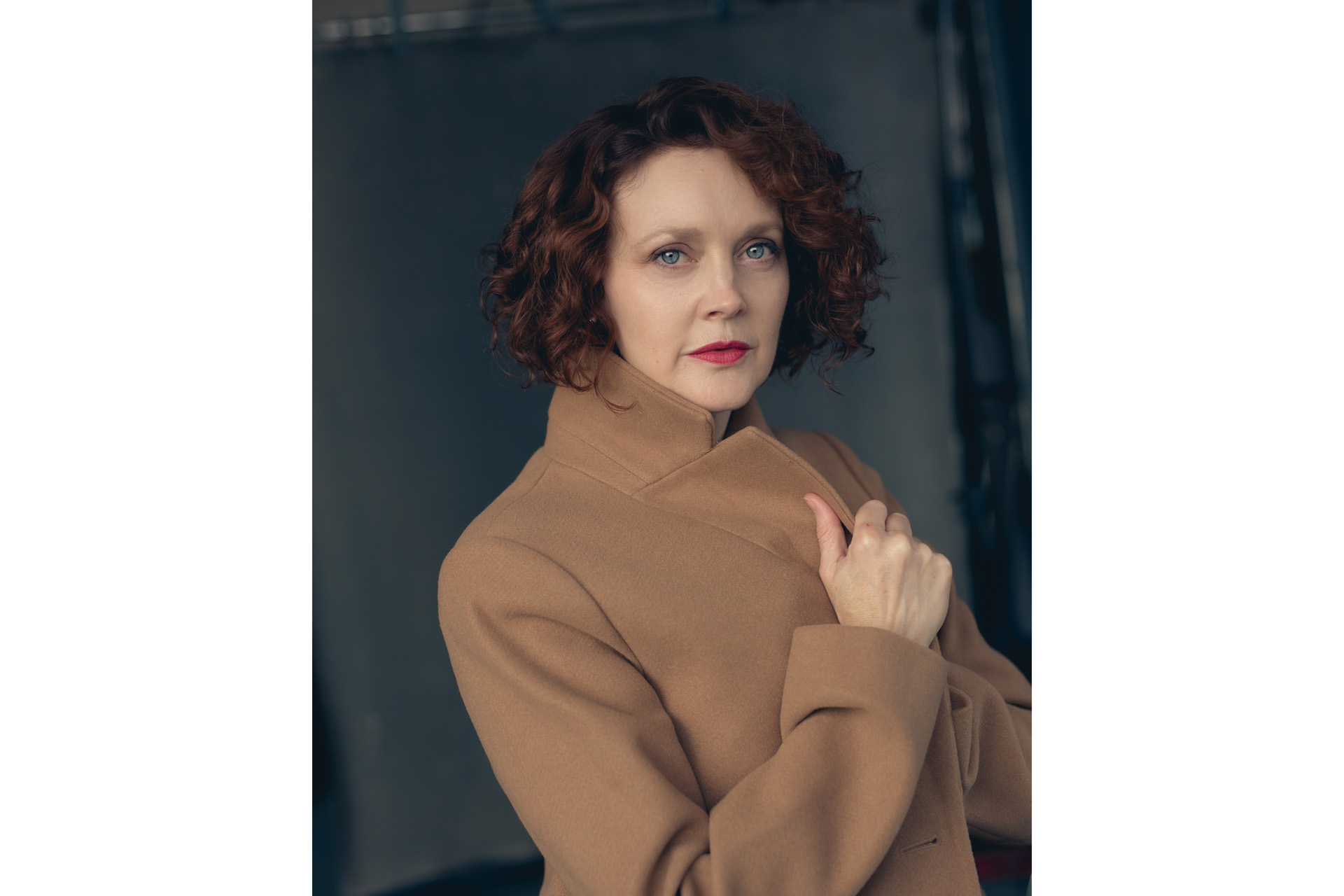 Quick Fire Round
I'm tuning into… Too many things. There is so much content. Watching the second series of The White Lotus at the moment. I was blown away by the first series.
What I'm reading… My Brilliant Friend [by Elena Ferrante]. My husband bought it for me so that we can watch the series together, but I find it really hard to read these days, which annoys me.
The last thing I watched was… Mám by Michael Keegan Dolan and Teac Damhsa, a beautiful dance show. I'd seen a lot of Michael's shows with Fabulous Beast, so I was really glad I could bring my son along to this one.
What I'm most looking forward to seeing… The next series of Succession. And The Banshees of Inisheerin.
My favourite painting… I just bought my first piece of art that isn't a print. It's a painting by an artist based in my hometown in Ireland. Her name is Lindsey Power, and I'd been following her for a while. It's a big bright beautiful painting and makes me happy every time I look at it.
My favourite film of all time… It's got to be my childhood favourites that I've watched a million times: Willy Wonka and the Chocolate Factory, and ET. 
A band/singer I always have on repeat… I've just bought a record player, and all the albums I love: The Beatles, Nirvana, Pearl Jam, Guns n' Roses… But if I'm out walking, I've got my own mix of Robyn songs banging on my earphones.
My ultimate cultural recommendation… I tell everyone who wants to visit Ireland to go to Galway during the Galway Arts Festival. There is always so much to see and do, and the city is brimming over with great art.
Cultural guilty pleasure… I don't feel guilty about anything that brings me joy. It puts me off a bit when people are snobbish and judgemental when it comes to culture and entertainment. People work too hard these days to worry about what they're supposed to be doing in their down time.
The third season of His Dark Materials is streaming on BBC iPlayer from 18 December.
Featured image (c) Michael Shelford.