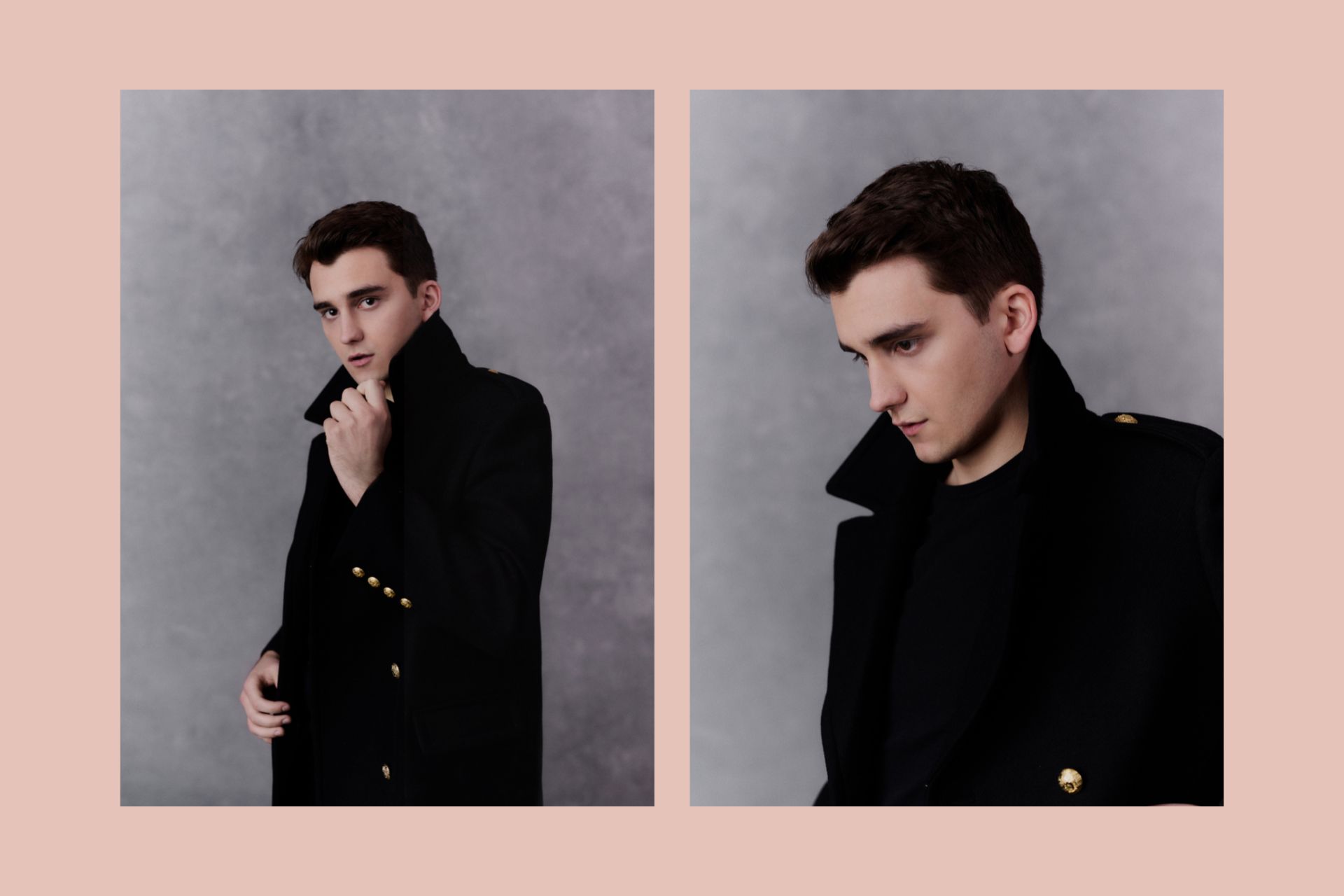 Cameron Chapman: 'We became a real family unit' – Interview
---
Olivia Emily chats to the star of Netflix's new series, Lockwood & Co.
Netflix's next big teenage fantasy series, Lockwood & Co., will land on screens across the globe this Friday, with fresh face Cameron Chapman taking the lead as Anthony Lockwood, hot off finishing his Acting BA at the Royal Welsh College of Music & Drama. Set in a version of London riddled with ghosts that can only be seen by children, a renegade teenage trio – Lockwood, George (Ali Hadji Heshmati) and Lucy (Ruby Stokes) – combine forces every night to battle the deadly spirits. But what was Cameron's journey to the screen, and how did he settle into his first big role? C&TH sits down with Cameron to discover all.
Interview With Cameron Chapman Ahead Of
Lockwood & Co.
Hi, Cameron. It's great to be chatting with you! Firstly, can you give our readers an elevator pitch for Lockwood & Co.? 
I'd say Lockwood & Co. is a fun, immersive world of characters that revolves around young people adventuring into the night to take on deadly spirits and strange characters alike! A renegade trio, if you will, versus much more than just the ghosts they encounter… 
You play Anthony Lockwood – can you tell us about him? 
Lockwood runs an independent agency, 'Lockwood & Co.'. The type of person you'd love to slap, at times… He's also very skilled with a rapier (sword) which was an exciting (and terrifying) challenge. I think he's hilarious, but others may say facetious. 
How does it feel to be playing one of the leads? 
It doesn't really affect the way you approach a character. Lead roles can sometimes be a little more restrictive but, luckily for me, Lockwood has so much complexity in him, and I had time to explore it, and the team allowed me to have input into the role. 
What was it like working in a trio with Ruby and Ali? 
They're the best. Both are fantastic actors and wonderful people. We became a real family unit, navigating the world of Lockwood & Co. and the world of filming, together. I love 'em! 
Any funny stories from rehearsals or filming? 
We filmed for a long time, so there are so many great memories with the crew and cast… One that comes to mind is one morning we were filming a kitchen scene at the house, and Ali managed to spill all manners of food and drink on the props and set. I don't think Ali found it as funny as Ruby and I did…
Oh dear… Any quirky ways you get into character? 
I think during a long-term shoot, you have to find quick ways to switch on the character you inhabit. Music and just taking your own space for a moment is my way of doing it. Jen White (our movement coach) helped a lot with transitioning into a different style of persona to my own. Lockwood is far cooler than me, so lots of stretching and swagger practice were needed in the morning!
What was the cast dynamic like? Who was your favourite person to work with? 
It's a cliché, but we really were just a family unit by the end of it. It's long days, and we had lots of night shoots, which means you're sort of in a bubble from the outside world. Too many good eggs to say there were any favourites, but I will say I loved working with Jack Bandiera (who plays Lockwood's nemesis) – we had such a laugh every time on set, despite the rivalry our characters have. Also, Paddy [Holland] is a legend. 
Lockwood & Co. is your first big role – how did it feel when you got the call? 
Very surreal, but I knew I had my work cut out for me, so I didn't stand around reflecting on it for too long, to be honest. I do remember calling my dad to tell him, but he couldn't pick up and he sent a photo of him on a snowy cliff (climbing) – that made me laugh. 
What were you up to before you auditioned?
I was in my final year at drama school. I had just signed with my agent and I was starting to get into the process of auditions, et cetera. After getting a call out of the blue asking me to meet the creative team, it was a whirlwind week of auditioning, chemistry tests with Ruby and Ali, and even a stunt audition. Kharmel (the casting director) made it a lot of fun. 
How did it feel on set when you started filming? 
Hot… It was a heatwave during our first week of filming and I had six layers on (stunt pads, et cetera) in a studio where I think the air con had broken. It was an amazing (and sweaty) introduction! 
Are you still in touch with your co-stars? 
Of course! Ali, Paddy and I play video games together, and Ruby's very good at bringing us all together for a meal or drinks.
What's a role you'd cut your right arm off to get? 
I probably wouldn't sacrifice a limb for any job. You never know, though… 
What demands do you have during rehearsals?
Dried Mango. The best fuel for a long rehearsal day! 
Do you get to spend much time at home? 
I love being at home. When you're filming, you hardly see your own four walls, so when I'm off it's the best. I'm usually cooking or watching F1 and football with my friends. 
Do you live in the town or the country? Which do you prefer? 
Pros and cons… Country is where my heart is, but town is where the work is. 
What's your relationship with social media like? 
I don't hate it but it's not my favourite. It's like an orange starburst – it's just there. 
If you could give advice to your 15-year-old self, what would it be? 
Probably none, just out of fear of the butterfly effect. 
What did you want to be when you were growing up? 
A milkman. 
What's your top advice for living a better life? 
Eat more dried mango. 
Quick Fire
I'm tuning into… I just started watching The Bear.
What I'm reading… How to Watch Football by Tifo – the best football podcasters ever!
The last thing I watched was… The French Dispatch. I'm late to the party, I know, but I loved it. 
What I'm most looking forward to seeing… Barbie, duh! 
Favourite film of all time… Hmm. Maybe The Grand Budapest Hotel. Or Johnny English.
Singer I always have on repeat… Kid Cudi.
My ultimate cultural recommendation… Tartiflette (a great French dish – so easy to cook!).
My cultural guilty pleasure… Does The Devil Wears Prada count? 
What's next for me is… A cup of tea.
Cameron Chapman stars in Lockwood & Co., arriving on Netflix on Friday 27 January. Watch the trailer below. netflix.com
Featured image: Cameron Chapman photographed by Pip. Grooming by Alyssa Kraus. Styling by Grace Gilfeather.