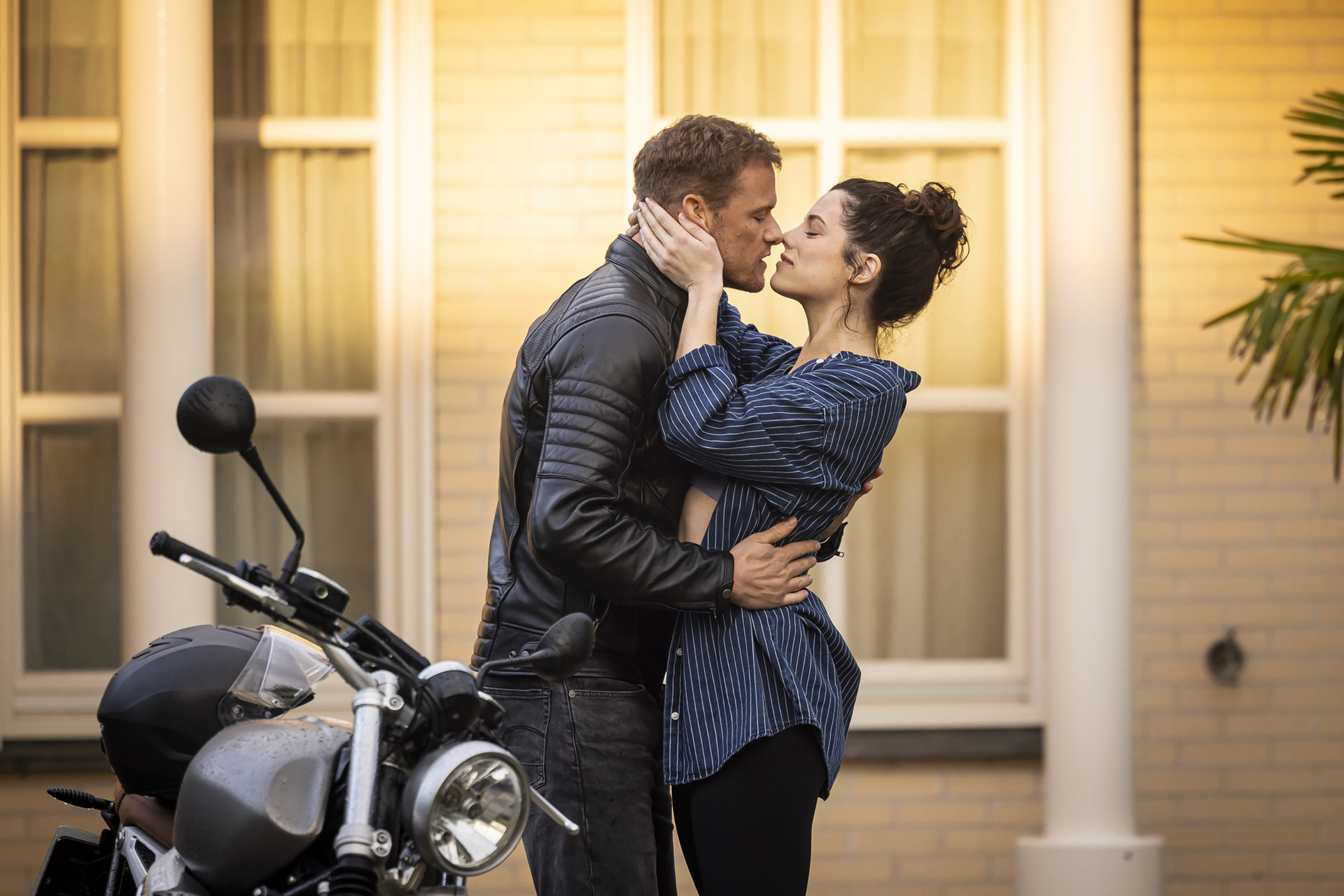 First Look At Channel 4's The Couple Next Door, Starring Sam Heughan And Eleanor Tomlinson
We can't wait for this psychological thriller
Summer is in full swing – meaning there's almost nothing to watch on TV. But autumn and winter are fast approaching, chock full of psychological nail-biters and thrilling dramas to watch on a Friday night snuggled up on the sofa. One for your watchlist: The Couple Next Door, Channel 4's upcoming dark psychological drama led by Sam Heughan and Eleanor Tomlinson. Here's everything we know so far – plus a first look at what's in store.
First Look At Channel 4's The Couple Next Door
From the team behind Suspect, Professor T and Before We Die comes a new thriller exploring the claustrophobia of suburbia, and what it costs to chase your deepest desires: The Couple Next Door. The 'couple' in question is traffic cop Danny (Sam Heughan) and his wife, glamorous yoga instructor Becka (Jessica De Gouw); when Evie (Eleanor Tomlinson) and Pete (Alfred Enoch) move into their upscale neighbourhood, they are overwhelmed by a new world of curtain twitching and status anxiety, but are eased by their new friendship with Danny and Becka nextdoor. But, as the couples get closer, one fateful night leads them to become sexually entangled in a way that will change their lives forever.
Sounds a bit intense – perhaps akin to Netflix's Obsession released earlier this year (though hopefully it'll be less cringe). Written by David Allison (Bedlam, Marcella), the six-part series is being described as an emotional rollercoaster, peering into what goes on behind closed doors.
WATCH
If you fancy tuning in, The Couple Next Door will air on Channel 4 this autumn, though specific dates are TBC. Over in the US and Canada, it'll be available to stream on STARZ. channel4.com