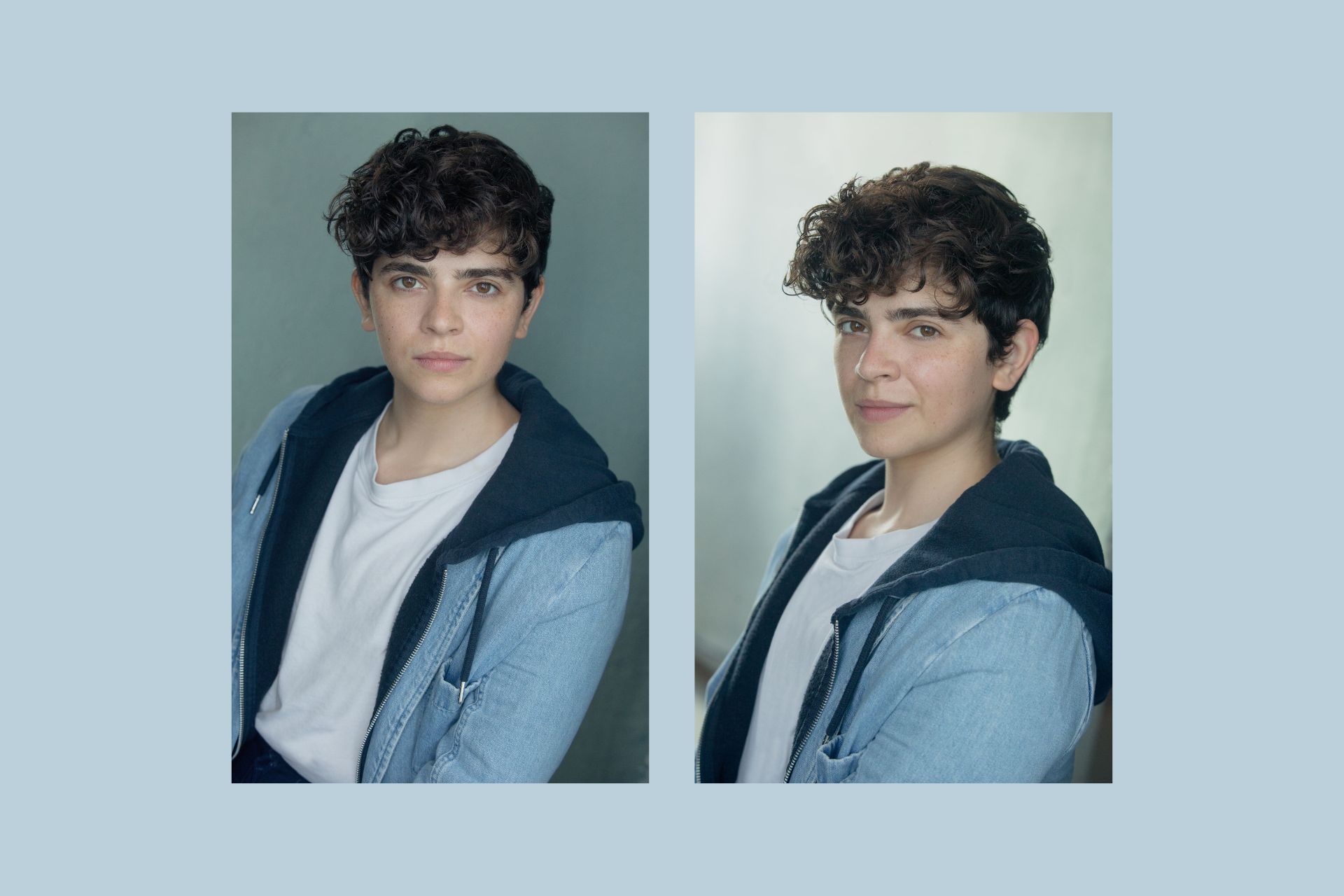 Sonera Angel: 'Our Power Is In Our Solidarity With One Another' – Interview
---
Sonera is currently starring in Obsession on Netflix
Sonera Angel is a non-binary disabled actor currently starring in Netflix's four-part steamy thriller, Obsession. Intense? 'I'm quite lucky, actually – I avoided most of the intensity,' Sonera tells C&TH. They play Sally, the daughter of William (Richard Armitage) – who begins an affair with his son's fiancée – and his wife Ingrid (Indira Varma). We sat down with Sonera, who was starstruck to be playing Sally opposite their idols, to talk all things Obsession, why horror is fun yet radical, and how art makes the world a better place.
Interview: Sonera Angel
Hi Sonera, how is life going at the moment?
Hello, hello, life is chaotic at the moment. It's been a time of great changes, most of them fantastic, and I'm still finding my footing with it all. But excited to be here and conquering each challenge as it comes.
You can currently be seen in Obsession on Netflix – can you give us a summary in your own words for any readers unfamiliar with the series?
Man with perfect life starts affair with own son's girlfriend and their obsession tears both their lives apart…
You play Sally – can you tell us about playing her? 
Sally was a delight to play – she brings so much fun and light to the show within the first few episodes. I really enjoyed sort of skipping around teasing everyone. And then as the tension ramps up, Sally becomes quite serious and takes on more responsibility, and it felt really natural to follow that arc. She has an interesting journey, actually – quite understated in comparison to all the drama going on, but a very real experience of growing up and confronting the fact that your parents aren't infallible. There's a wonderful quote from her right at the end of the book [Damage by Josephine Hart, which the series is based on]: 'It's not that I don't trust love. It's that I no longer know what it is.' I think that's a great summary of the fallout from the entire show, really.
What was filming like? Obviously it's quite an intense show…
I'm quite lucky, actually – I avoided most of the intensity. Everyone else got some level of naked in the show, so they were all eating soup and salad, and I was there covered head to toe asking for extra helpings of chocolate cake. But also, I think the directors were very kind to us: the first two weeks of filming were all family stuff and fireworks and messing around so we could ease in to it and get to know each other a bit before the drama really started.
What was it like working with your onscreen parents, the amazing Richard Armitage and Indira Varma?
I can't even say 'dream come true', because I would never ever have imagined this happening in my wildest dreams. They're both absolute legends, and I grew up watching them bring my favourite characters to life. I'm going to drag Rish [Shah, who plays Jay] under the bus with me here, but it was great because he felt the same way about Indira – she's this absolute desi icon, and I genuinely can't understate what she means to British Indians – and we would gush about how amazing it was to work with her together. I think she probably cottoned on that I was a fan though when we spent one evening talking about bisexual representation in the media and I could discuss in detail everything she'd ever been in. Whoops!
And Richard, well… It was hilarious actually, because I was chatting with Lisa and Charlie before the whole cast had come together and they were talking about this amazing chemistry test they'd done together. And I asked who it was and Lisa was like, 'Richard Armitage, have you heard of him?' And my jaw just dropped open. Have I heard of him?! Thorin Oakenshield? Guy of Gisborn? Francis Dolarhyde? Scandalous really. Anyway, he's a total sweetheart and made it ridiculously hard to even pretend to be mad at him for cheating on my mum.
Are you still in touch with any of your co-stars?
We actually have a cast group chat with the directors where we still post memes and songs and silly videos. We were all chatting about Obsession being on Gogglebox the other day – it was a bit Gogglebox-ception. Rish and I also hang out when we're both in London. And Anil [Goutum, who plays Edward] has basically adopted me into his family – we all go and watch plays together.
Any funny stories from rehearsals or filming?
Trying to think of ones I'd be allowed to tell you… Well, Indira is obsessed with this psychotherapist Esther Perel, and she'd gotten hold of this unique card game she invented that gets you to open up about yourself. I won't disclose anyone's intimate secrets, but it was quite something to start rehearsal or be chilling out between takes and have her crack out a card that asked you to recount an experience that shaped who you are to the entire cast. 
View this post on Instagram
Any quirky ways you get into character?
Not that quirky really, but it's the costume – especially shoes – for me. It changes the way you stand and walk, and really informs the world of that character. Sally had these excellent Doc Martens that made me really stomp and slouch around like the gay artsy rebel of the family. I was also wearing these rings, and I don't really wear rings much myself, so everyone kept asking if I was nervous because I was fiddling with them all the time. That fidgetiness became a real way in to Sally's body language for me. I think that's key for me: how the character feels to inhabit physically.
You previously starred in The Third Day – can you tell us a bit about that?
Now that was an intense show! Quick summary is Jude Law goes to an island, weird stuff is going on, turns out it's a cult, drug induced shenanigans ensue. They created this whole culture for the show, and we went out there and filmed for a whole month, just stranded on this actual island. You could only get back to the mainland twice a day, and the rest of the time we were cut off by the tides. I think we all went a little bit loopy, but in a fun beach-party-every-night way, rather than the blood sacrifice way of the show itself. That had quite a stellar cast too – imagine my amazement when I naively showed up to rehearsal and the 'Jude' I was working opposite was Jude Law. I really have to stop being so surprised that my job means I'll get to work with other actors.
And you've also worked on horror films like Dead Again and The Haunting of Borley Rectory – what was it like to work on horror?
I think horror is a fantastically inventive genre, because you can come up with a completely out there idea, make it on an indie budget, film something in a few weeks, and there will be an audience that is delighted to see it. There's a reason prominent gay characters first appeared in horror, a reason it's a genre that's always been more racially diverse, and often centred on female heroines. It's just that much more accessible to creative, out of the box thinkers. Also, horror is so fun to work on because nothing is too much: 'How about we dump a bucket of fake blood over you?', 'What if you got your arm cut off in this scene?', 'Oh, maybe his head could burst like a watermelon!'. So much fun.
What has been your favourite role to date and why?
Absolutely sappy of me, but Sally has been my favourite because of the cast and crew I got to work with. Also because the haircut they gave me was rad. Also the comfiest costume I've ever worn… Also because they let me have so much input on who she became… Also– hah. She's just a fab character and I just had such a blast playing her.
Any roles in the pipeline that you're excited about? (If you're allowed to tell us!)
I'm very excited to be working on two plays at the Birmingham Rep for Sky Comedy 2023 Parklife. There are some truly brilliant writers on this project. Arranged Nikah is an absolutely hilarious comedy of errors about a muslim lesbian trying to come out to her mum. And The Start of a Beautiful Friendship is a very poignant play about two disabled school kids who start to question if their friendship is genuine or a forced product of their outcast status. We're on 22– 28 May.
What's your dream role? Or what's something you'd like to do more of?
My dream is to work with a big recurring cast on something long-form. I get so attached to my fictional families and friends, and I just want to be able to spend years getting to come back and see them all again. I just think of all the funny TikToks you see of franchise casts messing around, dancing together, pranking each other. Fantasy definitely comes to mind for that: Shadow and Bone, The Wheel of Time, Willow…
Which character that you have played in the past do you relate to the most in your own life?
Raphael Capelle for Casualty basically is me. It was actually wild when I read the script for the first time and I thought, this, this right here is what I'm going through. I got very genuinely emotional doing the audition, because it was basically like speaking about my own feelings of frustration and helplessness. I was trying to get hormone therapy at the time and, even going private, there are so many hurdles they make you jump to get the basics. I still encounter doctors that refuse me healthcare because of transphobia. And the moment someone actually listens to you, actually gives you the time and the care you deserve as a human being, that means everything. It was so beautiful to capture that feeling on screen, on such a well watched show.
Who has been your favourite actor to work with in the past?
Charithra Chandran. We met on a really disastrous set: the film was never finished, and both of us were recast, but she was a radiant beacon of sanity in the midst of all that chaos. We may have lost the footage, but at least we gained a friendship. We've also almost worked together three times since, but the projects always seem to fall through! Fingers crossed for the future…
Which co-star did you learn the most from?
Richard, probably. I think his willingness to be vulnerable is something I want to carry forward into my own work. I mean that in so many senses, too – he was very open with us in rehearsals and on his own process, never afraid to ask for our opinions on lines or for us to run through lines with him. And that created such trust and mutual respect between us all. But also his vulnerability on screen – there's a certain scene involving a pillow… I am in awe of the complete sincerity with which he engaged with that scene. I would be petrified, and I think it becomes a performance if you hold yourself back in that way. But Richard, he's so unafraid to be in the moment with his character. Yeah, I learnt how important vulnerability is from him.
What's your relationship with social media like?
Really great, to be honest! I've become an expert in preserving my online peace. I think the key for me is to really not take anything anyone says online very seriously. If I don't like seeing something or an opinion, I just unfollow or block them, whoever they are… Sorry mum! I mean, maybe that just comes from spending most of my time on Tumblr screaming about fictional relationships with other melodramatic people…
Did you always want to be an actor?
Absolutely not. I sort of fell into it when the ground gave way under my carefully laid plans to work in publishing. Although, when I was very young, I had a plan called the 'Three A Career' and it was to be an author, an artist and an animal-carer (inspired by Longleat Safari Park – I was addicted to that TV show [Animal Park on BBC]). The beauty of that plan is there's actually no age-limit. I'm painting regularly, I have two gorgeous cats (Anakin and Ahsoka) and I'm always in the process of writing several novels, so I don't think young me would be too disappointed with where we've ended up.  I guess it's more of a 'Four A Career' now.
I've seen your lovely artwork on Instagram – when did you start painting?
Thank you! It's been life saving to find my way back to it, really. It was thanks to my agent, actually – three years ago, she posted on her story looking for someone to paint a photograph she had that was too pixelated to print. I messaged her, quite confidently considering I'd not picked up a paint brush in eight years, and ended up doing this big oil painting for her (that she's hung above her mantelpiece – honestly my biggest honour). And that reminded me of my love for it. So then I just didn't stop. I started painting old photos I'd taken and adding in dragons and monsters, sketching hands and doodling on my iPad. Inspiration seized me on set for Obsession and I actually ended up gifting prints to everyone of our characters' hands holding objects important to them. I'd like to do that more to be honest. Art definitely feels like the thing I was meant to bring into the world to make it that bit nicer for everyone else.
View this post on Instagram
What else do you like to do in your free time?
I'm a bit of a mediaeval knight to be honest. I love to garden, do archery, write poetry, and swing around a weapon or two. I'm a huge HEMA/stage combat nerd. It's been an adaptation to do all that with a wheelchair these days – but hey, every knight needs their trusty steed.
How do you think we can all live a little bit better?
Community. I think modern life encourages isolation. But our power as people is in our solidarity with one another. It's impossible to find meaningful purpose and stay driven entirely on your own; we have to find and fight for our community. 
Anything fun in the pipeline – professionally or personally?
Things are finally coming together for filming an accessible fight reel! I've got three scenes planned and none of them involve me having to stand unaided (quite a fun challenge to choreograph) so, once I'm back from Birmingham, rehearsals and filming for that will be my project. The biggest challenge has been finding a space that myself and the other wheelchair user I'm fighting in one of them can actually get into – but it looks like we've sorted that for June. 
Quick Fire
I'm tuning into… The Queer as Fact podcast on Spotify 
What I'm reading… Piranesi by Susanna Clarke
The last thing I watched was… Half Bad: The Bastard Son and the Devil Himself 
What I'm most looking forward to seeing… The Ahsoka TV show 
Favourite film of all time… Stardust 
Band/singer I always have on repeat… Priya Ragu
My ultimate cultural recommendation… Getting your desi friends to take you around Southall
Cultural guilty pleasure… Mainstream musicals (I love Wicked and The Lion King too much) 
What's next for me is… Birmingham Rep!
Obsession is streaming now on Netflix.