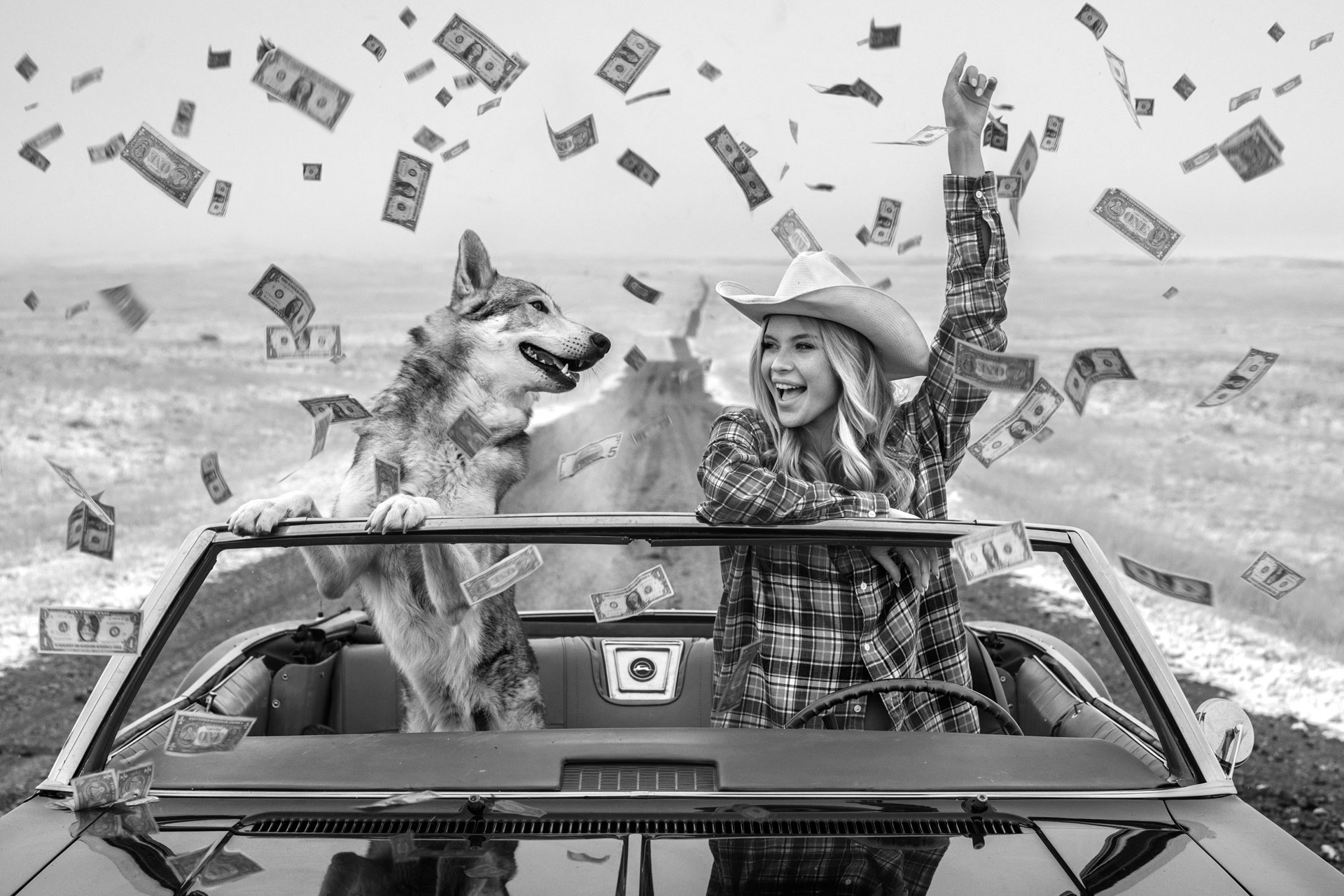 David Yarrow on Wall Art & Working with Wild Animals
Ed Vaizey and Charlotte Metcalf meet the acclaimed photographic artist
By Ed Vaizey and Charlotte Metcalf | 2 years ago
The legendary photojournalist Robert Capa once said: 'if your pictures aren't good enough, you aren't close enough', which is taken very much to heart by the photographer David Yarrow. His exhibition, Changing Lanes, has just opened at Maddox Gallery on London's Westbourne Grove. David is one of the world's biggest selling photographers, commanding stupendous prices for his works and known for his intense close ups of everything from wild animals to sports stars and supermodels. His latest exhibition presents new shots captured in the pandemic alongside some of his most iconic images to comprise an extraordinary breadth of subjects – from the Wild West to Wall Street. And he's here to tell us all about it.
This interview was taken from our Break Out Culture podcast with Ed Vaizey and Charlotte Metcalf.
Listen on iTunes
Listen on Spotify
Interview with David Yarrow
Can you try and describe one or two of the photographs that are going to be on show?
Absolutely. I think you're right that my art is always better seen physically than virtually. We live in an era where large art sells because there are so many new homes being built around the world, and it's consistent with having large contemporary art in those homes. I read a quote from Jeff Bezos the other day where he said he wanted to be the most consumer-centric company in the world. I want to be the most wall-centric artist in the world, to the extent that I'm deeply conscious that if someone puts a piece of work on their wall to last for their lifetime and hopefully to be passed on, it better be damn good. I think wildlife photography struggles to be art because it's too literal. We know what a giraffe looks like, we know what a zebra looks like. We don't need to be told and then be told by the practitioner that it's art – I think that's a bit pompous.
How are you coping with the rise of wokeism?
First and foremost, social media is a demographic that doesn't match our sales demographic, so the commentary that you get on social media will be tilted towards a population that is more woke than our clientele. Some of the things that are going on now are just quite extraordinary. For the creative art industry, whether you're a comedian, whether you're a black comedian, whether you're a white comedian, whether you're someone that is trying to push boundaries in film or music or writing, it does certainly clip your wings. Because if your initial starting premises every day is: 'I'm not going to be cancelled today', I don't think that's particularly a healthy starting point for the creative arts.
The one thing that really irritates me is: I do not think a culture of anger is a helpful one. I think it's incredibly noble of a 17-year-old Swedish girl to raise the consciousness of the world in terms of fragility of our planet. But equally, I also think it's rather disheartening and slightly patronising to be told collectively we're all rubbish, where so many people of our generation have devoted their lives to trying to make the planet a better place in their own way.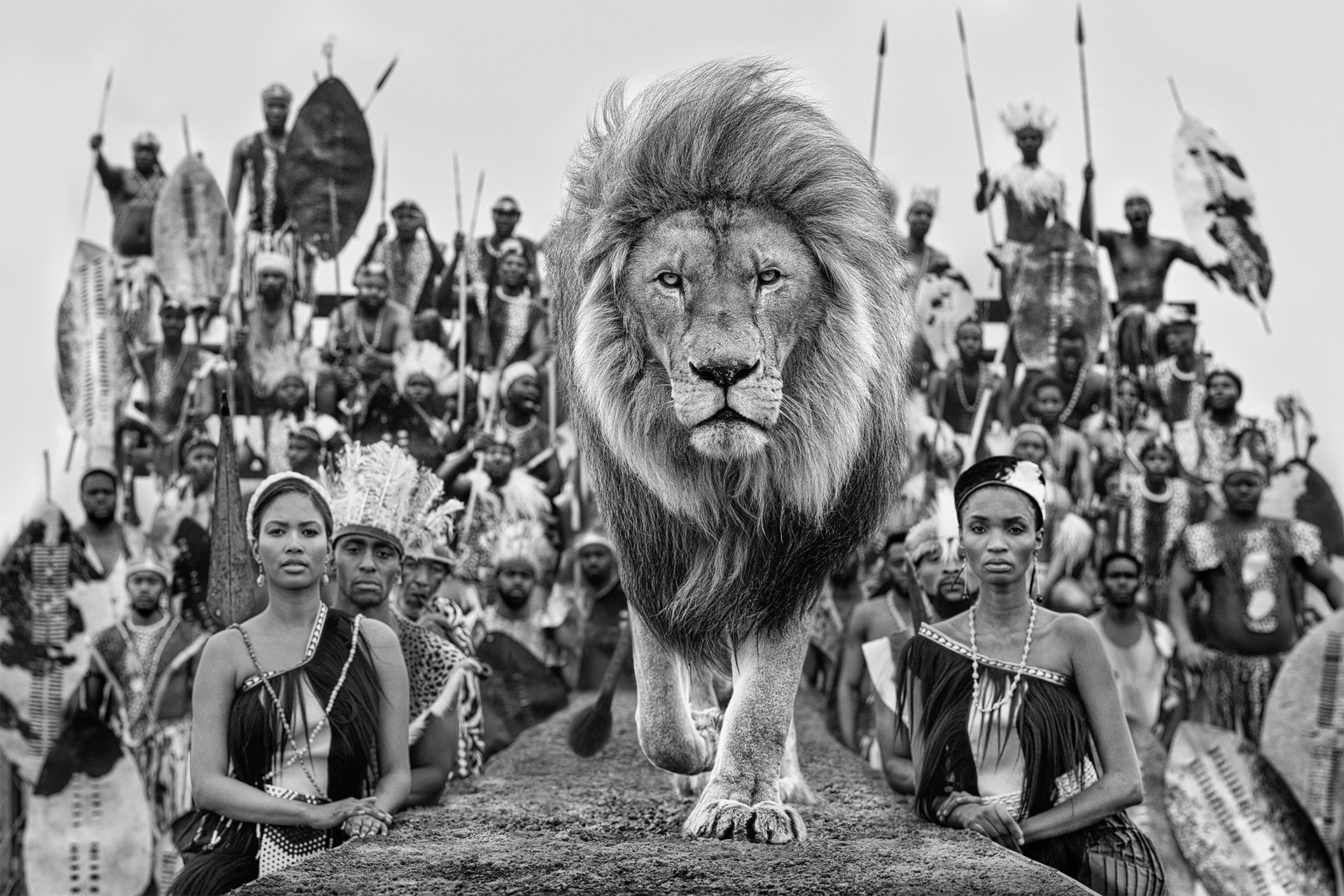 You've got some fantastic Western images. And of course, one inspired by Martin Scorsese is the Wolf of Wall Street, which also features a real wolf. Tell us about those pictures.
Wolf of Wall Street is one of the great black comedies of all time, and Scorsese is a big hero of mine in terms of his innate sense of framing pictures and telling a story. I got the chance to recreate some of the pictures from Wolf of Wall Street. We've done two so far using the real Wolf of Wall Street, Jordan Belfort. And we did one recently on the boat, where the FBI are on the boat and then the lobsters are thrown on the boat. It was a little bit of responsibility because days like that, when you're out at sea on a big boat and you've got well-known people, you've got a wolf – albeit because of wokeness now, we don't use wolves, we use Tamaskan dogs, which are 99 per cent wolf, but they are regarded as a dog rather than a wolf.
There's a bit of pressure on days like that, because when you throw in all our costs, that's a kind of $150,000 day. If you're on the west coast of L.A., you've got to wait until the sun's quite low to shoot that shot. You can't redo with a high sun. And then the sun, as we all know, when it starts to go down, it can go down quite quickly. So you've got a half an hour window to get everyone in the right place – and then you're dealing with wolves, lobsters, helicopters. So, there's a little bit of pressure, but pressure's always good.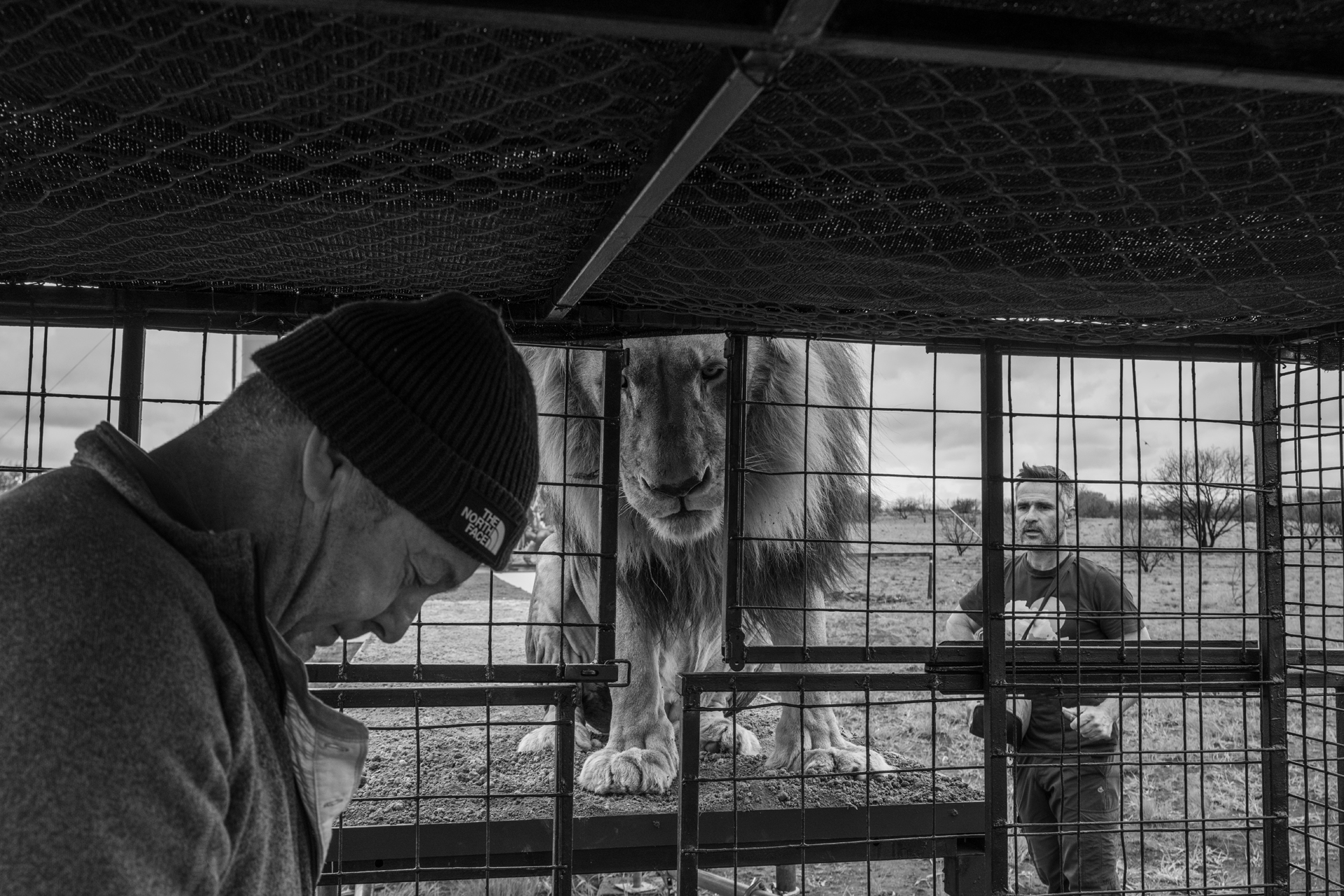 Can you tell us about the latest photograph that you had on display the other day, Catwalk?
If you go to a Paris fashion show, the people that are either side of the runway are a collective. They are a kind of tribe. And I thought, wouldn't it be good to do a catwalk with a proper big African cat – let's have a tribe, but let's have a real tribe. And where I was shooting was not far from KwaZulu-Natal, where the great Michael Caine film Zulu was filmed. So, I hustled up through producers – about 150 Zulus. I got them to dress exactly the same way that they dressed in the film Zulu, or perhaps as they looked in the Boer War. The idea was to have the cat coming down the catwalk with Zulus like the spectators in the catwalk show, in traditional uniform. It's not easy because the cat we used will kill any human other than someone called the lion whisperer, who is a guy called Kevin Richardson, who we've worked with before. So it was a long process.
Find out more at maddoxgallery.com
MORE BREAK OUT CULTURE:
Zak Ové / Russell Tovey and Robert Diament