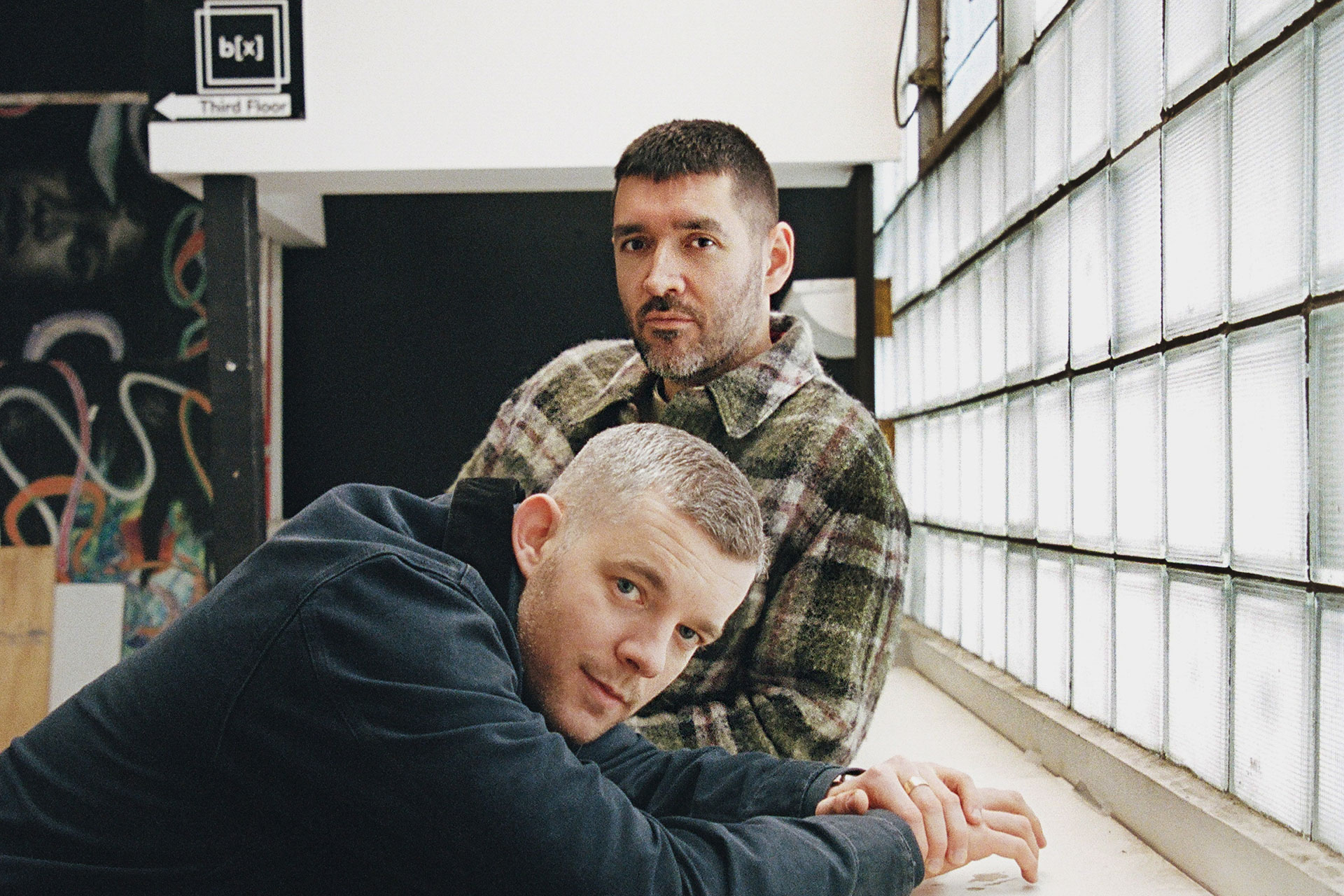 Russell Tovey and Robert Diament on The Necessity of Art
---
The Talk Art duo have published a new book
On this week's episode of Break Out Culture, Charlotte Metcalf and Ed Vaizey meet actor Russell Tovey and gallerist Robert Diament. The pair launched a podcast together in 2018, Talk Art, with the aim of making the art world more accessible. And now, they have published a book of the same name, designed to help readers navigate the art world and featuring interviews with everyone from Tracey Emin to Grayson Perry. Below we share an extract from the conversation. 
Russell Tovey and Robert Diament on The Necessity of Art
Charlotte: What I really like about the book is that it's driven by your belief that art is really necessary and important. Tell us a bit more about that.
Russell: All culture is a massive thing, but I think as humanity, art is what we leave behind. The only way you can really understand who your fellow man is, is through its art. You put someone on a gallery wall, you can't deny their existence. You put them in a film, suddenly you understand their story, you read their story, you listen to their music. That's what we do as humanity. We are storytellers and we do it through our art and it's not superfluous. It's necessary. It's vital. It's what it is to be alive.
Robert: Artists are often the first people to highlight and recognise what's going on in society – even quicker than politicians sometimes. They can document and inform us about what's happening in the world much quicker than any other kind of way. It's really important to support emerging artists, because it's something that does often get overlooked.
Charlotte: Why do you think people are afraid to ask about contemporary art?
Russell: I think people are threatened by it or scared of it or unaware that it's for them. The reason we set up the podcast is because me and Rob have this shorthand for art. We wanted to create this dialogue with other people that was more fun than reverential and academic because we're geeks, not experts.
Robert: There's a big fear of being shamed or a fear of embarrassment – the idea that you might not know as much as someone that knows everything there is to know about art. I've been at dinner parties where I'll say I work in a gallery and then people end the conversation because they fear that somehow we're intellectually superior. The truth is I got into art because of passion and through trauma, as a way of healing and beginning to understand your experience as a human being.
Ed: Tell me about how you both met Tracey Emin…
Russell: Tracey is an absolute hero for us and has become a really good friend of both of ours. She sat on the table next to me at the South Bank Show Awards and I remember thinking: 'I'm going to get drunk with Tracey Emin.' I ended up escorting her to a few parties. The next morning she texted me and said, 'That was really fun, Pokey.' She called me Pokey because of my ears.
Robert: In my teen years, my brother died from the club drug ecstasy in a nightclub in 1994. I delved into music initially as a way of healing. And then one day I found a book about the story of Frida Kahlo's life, and got really into this idea of somehow surviving through being creative. I heard about Tracey's work in the mid 90s. I always found her bed to be the most romantic work about human existence, because you're born in a bed, you die in a bed, you procreate in bed. It's a place that we all spend so much of our lives, but we often don't even think about.
Charlotte: You must both be furious about art no longer being mandatory to be taught in schools?
Russell: It's disgusting. Culture has saved everyone through this pandemic. To be told it doesn't really matter anymore is offensive. Every single thing in our lives is affected by art.
Robert: Art is who we are. It's the fabric of our very being. It's shocking that they would take it out of the school curriculum. I mean, it's just madness. Also, what about expressing ourselves? Especially when you're a teenager and you're struggling with working out who you are. You need to paint and draw and make music and be supported in that.
You can listen to the full episode here. Talk Art: Everything you wanted to know about contemporary art but were afraid to ask is out now.
MORE BREAK OUT CULTURE:
John Gilhooly on Wigmore Hall / Sarah Wyndham Lewis on Saving our Bees