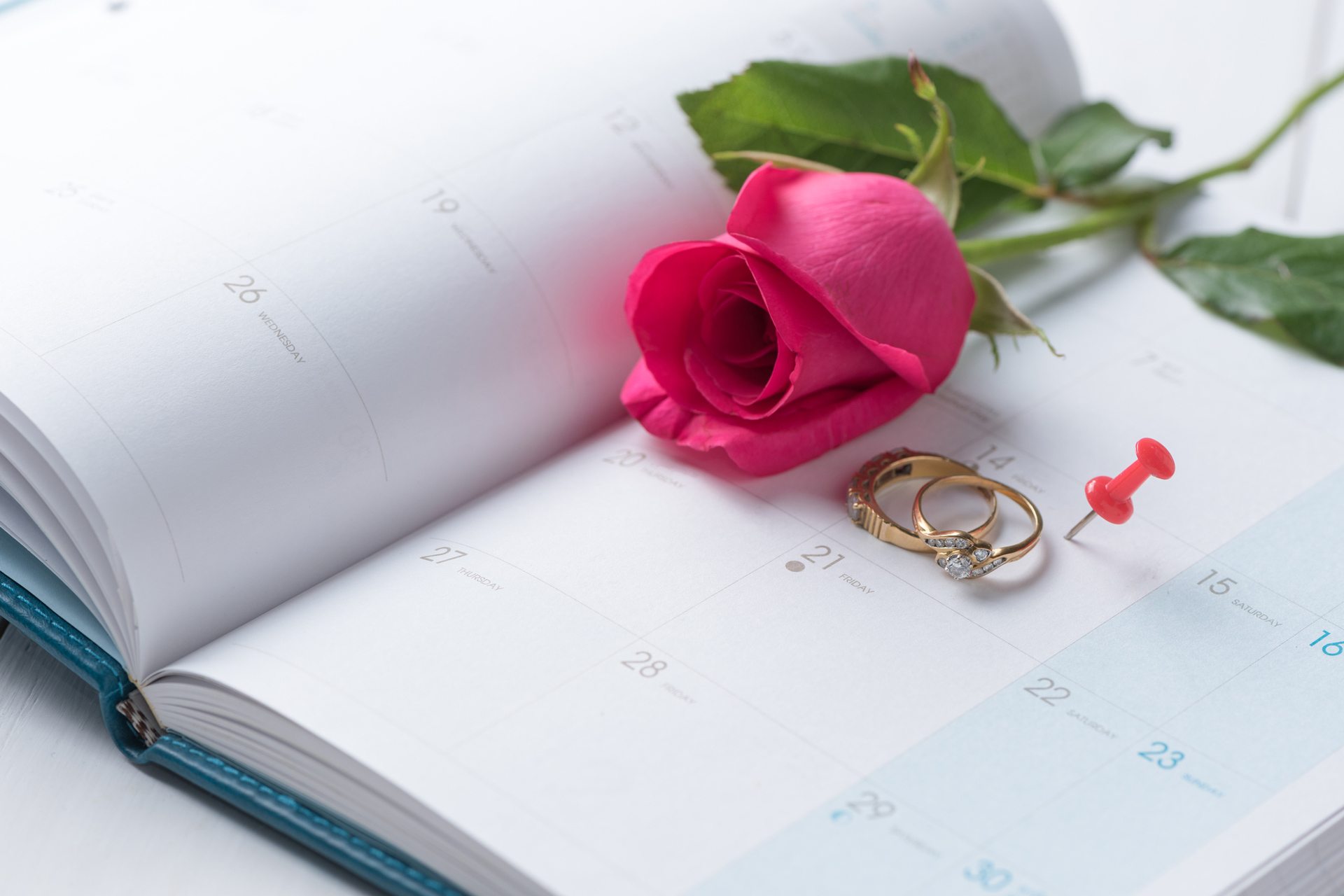 The Debrett's Wedding Planning Timeline
---
Getting married and don't know where to start? This will help.
Struggling with your wedding planning timeline? Whether you're a natural forward-planner or prefer a last-minute approach, Debrett's Associate Director, Lucy Hume gives some useful deadlines to work towards (allowing for a year-long engagement)…
The Best Wedding Planners, Florists, Photographers & More
The Wedding Planning Timeline
9-12 Months Before
Set the wedding date and a budget.
Choose your wedding team and organise responsibilities for family members.
Choose and book venues for wedding and reception.
Purchase wedding insurance.
6-9 Months Before
Obtain a licence or marriage certificate
Decide on music and readings
Choose the caterers and see a wine merchant about wine and champagne.
Order the wedding cake.
Register for a wedding list.
Choose flowers.
Finalise the guestlist.
Design and order the invitations.
Book transport.
Book accommodation.
Book the honeymoon and time off work.
Buy the wedding dress.
3-6 Months Before
Send out save the date cards (if you're using them).
Hire or buy outfits for the wedding party.
Choose, buy and insure wedding rings.
Design and print orders of service.
1-3 Months Before
Send out the wedding invitations.
Meet hair and make-up stylists to decide on a style for the bride and bridesmaids.
Have final dress fittings for the bride and bridesmaids.
Pick up wedding rings and have engagement ring cleaned or polished.
Make a note of favourite songs for the DJ or band and choose a first dance song
Hold the hen and stag parties.
1 Week Before
Practise putting on the wedding dress.
Reconfirm all details with suppliers and staff involved on the day, including cakes, flowers, photographs, hair and make-up stylists.
Make a list of telephone numbers in case of any emergencies on the day.
Chase last-minute RSVPs.
Draw up the final seating plan, making extra copies for the caterer, photographer and best man.
Make place cards and give them to the caterers laying the tables
Confirm final numbers, dietary requirements and special requests with the caterers.
Reconfirm all transport arrangements.
Keep an eye on the weather forecast; make provision for extreme conditions, for example extra umbrellas or bottles of water.
Pack and organise luggage for the honeymoon.
Draw up a list of important family and friends for the photographer, with a copy for the best man.
Brief the best man and chief bridesmaid on any final logistics and last minute duties.
On the Day
Relax, take a deep breath – and enjoy!
Find out absolutely everything you need to know about planning a wedding with the Debrett's Wedding Handbook new edition, £35. 
READ MORE: Best Wedding Dress Designers / Debrett's Guide to a Modern Wedding