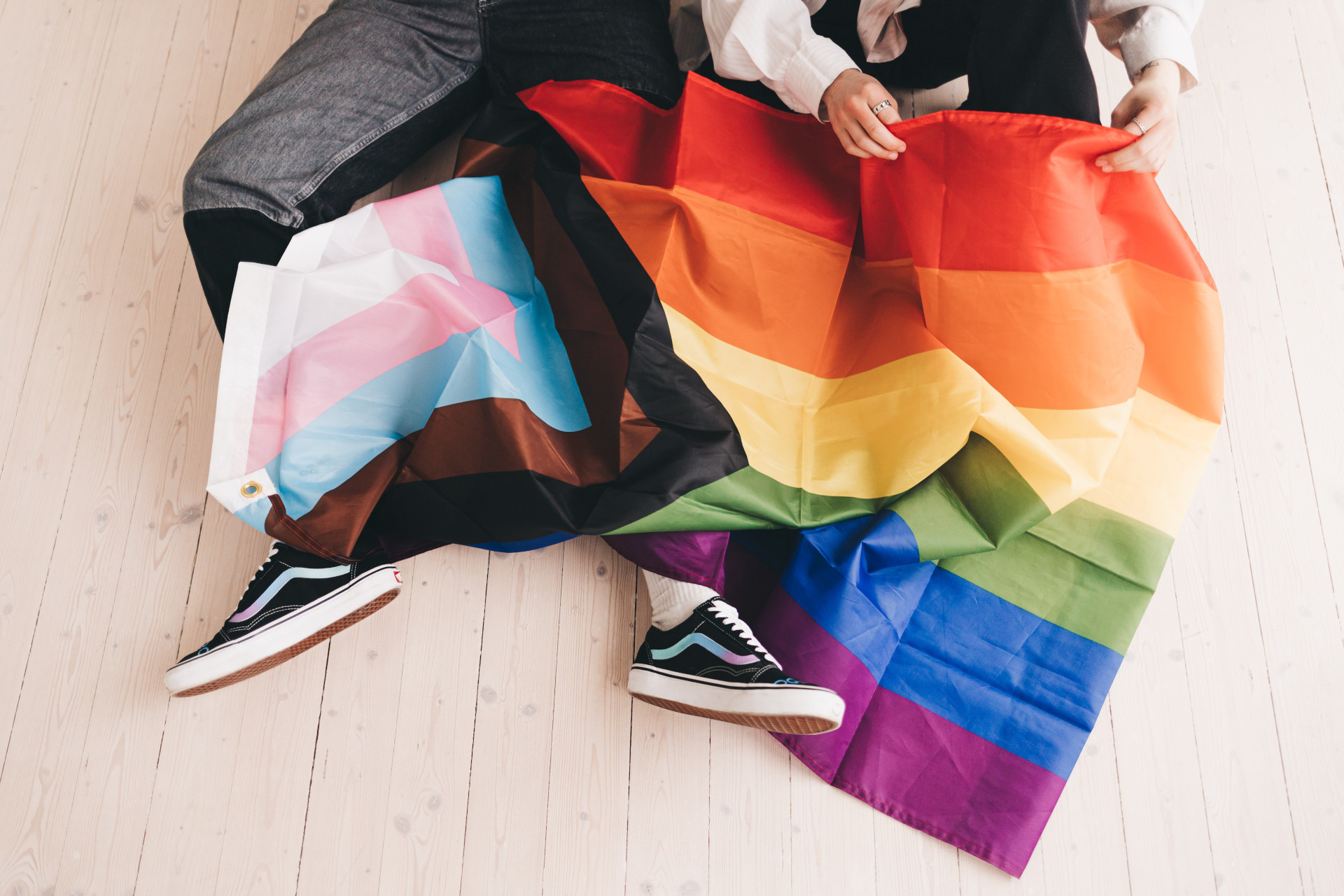 These Are The Best LGBTQ+ Documentaries To Watch Now
True stories from the LGBTQ+ community
When it comes to sexuality, we all fall on a broad, multi-directional spectrum. Whether or not you subscribe to a label, hearing stories from the LGBTQ+ community can inspire you to be your best, authentic self while seeking out advice from those who have lived a similar experience. Now's the time to explore, and we're keen to help you on your journey. Get started with our pick of the best LGBTQ+ documentaries.
The Best LGBTQ+ Documentaries To Stream Now
Stephen Fry: Out There
In 2013, English actor, broadcaster and comedian Stephen Fry teamed up with the BBC for a two-part LGBTQ+ documentary exploring how gay people live around the world. Taking audiences from the UK to Uganda, the United States, Brazil and Russia, the documentary uncovers some of world's most discriminatory laws and practices – from conversion therapy and ostracism to capital punishment. Alongside interviews with the people living these experiences, Fry also speaks to key figures in the community, such as Elton John, Neil Patrick Harris and David Ross.
WATCH: In the UK, both episodes are available on YouTube, and those outside of the UK can watch on AppleTV.
Welcome to Chechnya
Quite a heavy watch, Welcome to Chechnya covers the violent anti-gay purges prevalent in Russia throughout the late 2010s. Created by American investigative reporter and Oscar-nominated filmmaker David France, the documentary film uses footage captured by LGBTQ+ Chechen refugees using hidden cameras as they escaped Russia with the help of activists. This LGBTQ+ documentary was a headliner at 2020 Sundance Film Festival, and offers a dark look at modern acts of discrimination.
WATCH: Stream via HBO.
Louis Theroux Altered States: Love Without Limits
Taking audiences across the pond to see how today's Americans approach topics of marriage, children and death, journalist Louis Theroux's docu-series Altered States presents a modern view of the country where ideas are ever-evolving. In the episode 'Love Without Limits', Theroux ventures to Portland, Oregon, otherwise known as 'the US capital of polyamory'. Here, he explores the ups and downs of the movement by speaking to families who have forgone the traditional dynamic and have formed multiple relationships.
WATCH: Available on BBC iPlayer
Where Have All The Lesbians Gone?
Channel 4 handed over the reins to lesbian director Brigid McFall and lesbian photographer Vic Lentaigne for its 2022 docu-series Where Have All The Lesbians Gone?. As the name suggests, the series focuses on the 'L' in LGBTQ+, highlighting the politics of being a lesbian in today while looking back at lesbian social history and iconic pop culture moments. Informative content interweaves with comedy and nostalgia to create a truly engaging watch.
WATCH: Stream on All 4
The Death and Life of Marsha P. Johnson
One of the most prominent figures in LGBTQ+ history, Marsha P. Johnson was an American gay rights activist and drag queen who played a huge role in the 1969 Stonewall Riots. A founding member of the Gay Liberation Front and the Street Transvestite Action Revolutionaries, Johnson was well-known amongst the queer community and New York arts scene alike. Netflix's The Death and Life of Marsha P. Johnson marked 25 years since Johnson's death, and sees Johnson's friend and LGBTQ+ activist Victoria Cruz discuss the suspicious circumstances while mapping out the violence endured by trans women for decades.
WATCH: Stream on Netflix
Olly Alexander: Growing Up Gay
In this BBC documentary, Olly Alexander, queer pop icon and one of the leads on Russell T Davies' hit miniseries It's A Sin, reflects on his experiences growing up as a gay man in modern Britain. With mental health in the LGBTQ+ community forming a central thread of discussion in the film – did you know that more than 40 per cent of LGBTQ+ people will experience a significant mental health problem in their lifetime? – Alexander investigates what can be done to help young queer people dealing with the likes of depression, anxiety, eating disorders and homophobic bullying.
WATCH: Stream on BBC iPlayer
How To Survive A Plague
Focusing on the early years of the AIDS epidemic, How To Survive A Plague tells the soul-stirring story of the HIV-positive men and women who formed activist groups ACT UP and TAG to fight back against the homophobic social injustices perpetuated by governmental and medical establishments. This is another title from David France, who has been covering the AIDS crisis since its beginnings, and marks the journalist's first documentary film.
WATCH: Available to rent via AppleTV and Prime Video.
A Secret Love
Directed by Chris Bolan, A Secret Love is yet another LGBTQ+ documentary from Netflix title to add to your list. The film tells the story of Bolan's two great aunts, Terry Donahue and Pat Henschel, who kept their relationship a secret from their families for almost 70 years yet lived happily together as lovers for much of their lives.
WATCH: Stream on Netflix
Defiance: Voices of a New Generation
In this rallying documentary, we're introduced to some of the LGBTQ+ activists living in Nigeria. A highly conservative society, Nigeria is renowned for its homophobic legislation and attitudes to the queer community – but this group of young, home-grown activists are shaking things up by being out and proud. Led by a new generation of open-minded individuals, this is a hopeful look at the future of Nigeria's social landscape.
WATCH: Available on YouTube
Are You Proud?
We're all very familiar with Pride, both the parade and the sense of affirmation felt when a social group is well and truly seen. London Pride has over 50 years of history under its belt, and has given way to a movement that has swept across the country and given queer people a safe space to be themselves. Ashley Joiner celebrates these achievements in her 2019 documentary Are You Proud?, using rare archive footage as well as interviews with historical and contemporary activists.
WATCH: Available to rent from AppleTV and Prime Video.
Featured image: Lisett Kruusimäe, Pexels