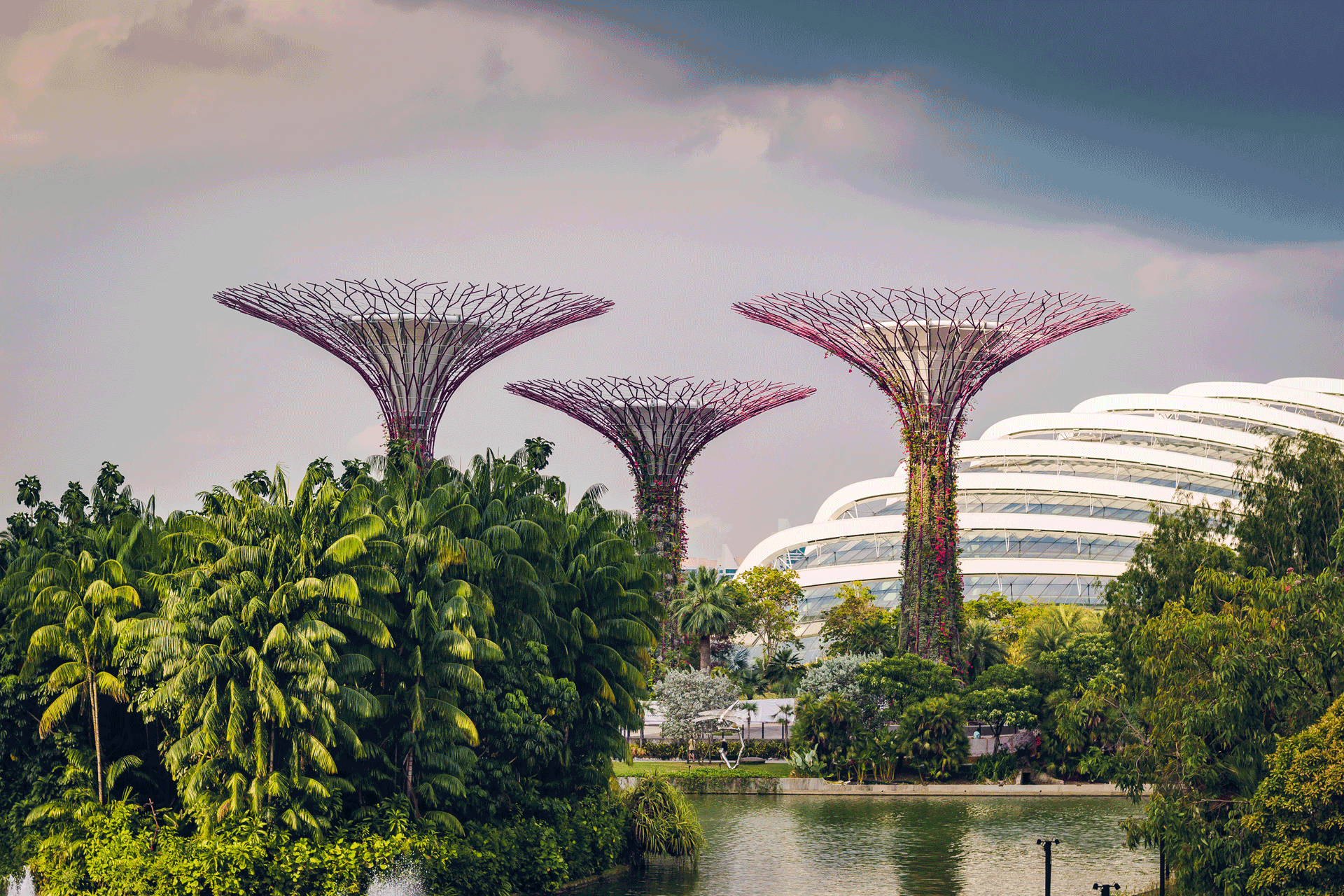 Prince William's Earthshot Prize: The 2023 Awards Ceremony Will Be Held In Singapore
The prestigious environmental award is back for its third year
Created by Prince William in 2020, The Earthshot Prize is an initiative founded upon discovering and championing revolutionary environmental solutions. The inaugural 2021 awards were held in London, while last year's ceremony took place in Boston. This year, the Earthshot Prize heads to Singapore. We've got all the details…
Prince William's Earthshot Prize: The 2023 Awards Ceremony Will Be Held In Singapore
As the impacts of climate change grow increasingly worrying, environmental action becomes ever more urgent. At such a critical time, however, there is a wealth of possibility and innovation, allowing us to make groundbreaking changes to our lives and to the planet. 
Within The Royal Foundation of the Prince and Princess of Wales, The Earthshot Prize aims to uncover those at the forefront of such innovation and support them as they work on vital environmental solutions. The awards ceremony, held in Singapore this year, showcases the finalists and winners within five different categories, focusing on issues ranging from reducing waste to restoring the natural world.
What Is The Earthshot Prize?
View this post on Instagram
The Earthshot Prize draws inspiration from John F. Kennedy's Moonshot project, which brought together millions of people in the 1960s and propelled the creation of the cutting-edge technology that took man to the moon. The Prize harnesses this unifying and creative power to address the climate crisis and build a more sustainable future.
At the centre of The Earthshot Prize are five aims: to protect and restore nature; to clean our air; to revive our oceans; to build a waste-free world; and to fix our climate. Every year, The Earthshot Prize Council collates a shortlist of individuals, groups and institutions working towards these aims from activists and economists to governments and banks. 15 finalists are selected, and one winner from each of the five categories is announced during the awards ceremony.
The Earthshot Prize 2023
With the aim of highlighting the environmental innovation of Southeast Asia, this year's Earthshot Prize awards ceremony will take place in Singapore on Tuesday 7 November. The event is a dazzling and inspirational affair: each of the five winners are awarded an astonishing £1 million to drive their work and help to protect and restore our planet. 
Alongside these all-important announcements, the awards ceremony will feature powerful speeches and exciting performances from world-famous musicians – the 2021 ceremony included appearances from celebrities including Ed Sheeran and Coldplay. 
However, the awards aren't the only thing to look forward to this year: for the first time ever, they will be accompanied by an entire series of events which will form part of the brand new Earthshot Week.
Commencing on Monday 6 November, Earthshot Week will enable businesses, investors and global leaders to gather in Singapore and meet the Earthshot Prize winners and finalists.  Members of the public will also have the opportunity to attend local events surrounding the 2023 Earthshot projects.
Amid issues that can often make us feel powerless, the Earthshot Prize addresses environmental concerns with optimism and determination. The 2023 awards ceremony promises to be a night full of crucial insights and much-needed hope, as trailblazers of sustainability are celebrated. earthshotprize.org
Featured image credit: Daniel Welsh, Unsplash