Electric Moke — The Green Lane
---
Motoring editor Jeremy Taylor and sustainable fashion expert Jessica Saunders sample St Tropez… in the Surrey hills
The Green Lane: Electric Moke Review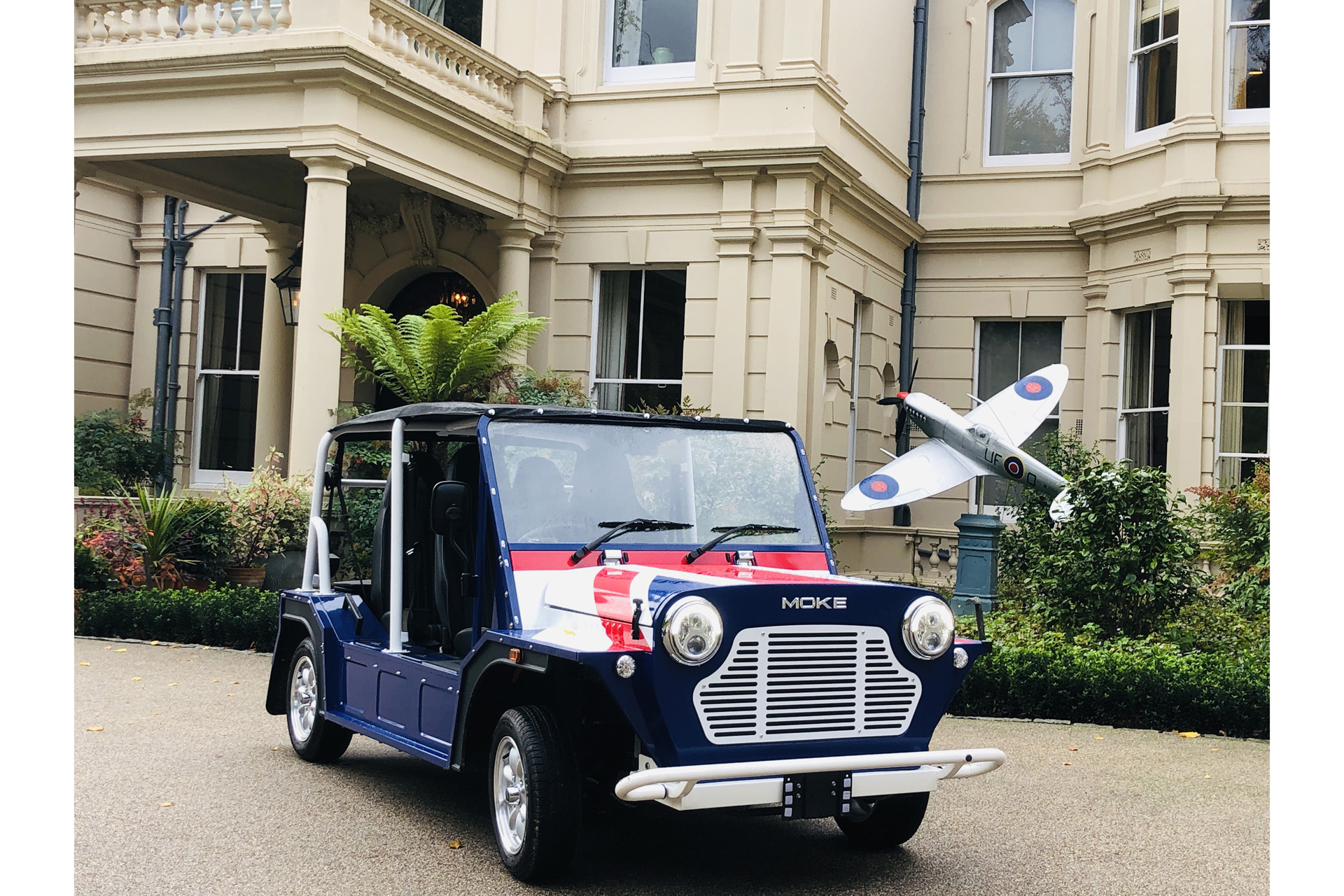 JT – A must-have beach accessory and design icon – few cars can claim to have wowed both the Beatles and Bridget Bardot, even though the original prototype was memorably snubbed as unfit for purpose by the British Army.
JS – This is the little Moke isn't it – the car named after a donkey and equally as awkward to look at?
True it has all the visual appeal of an open sardine tin. However, 60 years since Mini designer Sir Alec Issigonis was told his lightweight, parachute-droppable utility vehicle wouldn't be needed by the military, the woke Moke is back!
Explain? The 1960s Mini Moke sported a tiny petrol engine and appeared in no less than four explosive Bond films, so what makes it woke?
Well, this beach buggy is all electric, with a sustainable drivetrain and tiny lithium-ion battery. It also carries a built in Britain badge because the Moke is made in Northamptonshire.
I remember when we drove the petrol version in Hampshire. That was a quite challenging in the winter weather – it didn't offer much protection from the elements. 
True, the feel-good factor is there, but a Moke is really only fun in the sun. Although this car is most likely to be seen tootling around a Mediterranean beach resort, I went for an autumnal spin around the grounds of Beaverbrook Hotel in Surrey. 
I seem to remember that day wasn't exactly balmy – were you wrapped up well?
Yes, I made sure of that. The Electric Moke as yet doesn't offer any doors – just a clip-on canopy hood. The claimed top speed of 50mph might prove challenging for some in a cross wind.
But battery power seems perfect for a Moke – what's the spec?
The little battery pack will charge in four hours and has a range of about 80 miles. The only downer is the price – somewhere around £35,000. Great as a publicity or marketing tool, but the equally whacky Citroen Ami electric is only £8,000.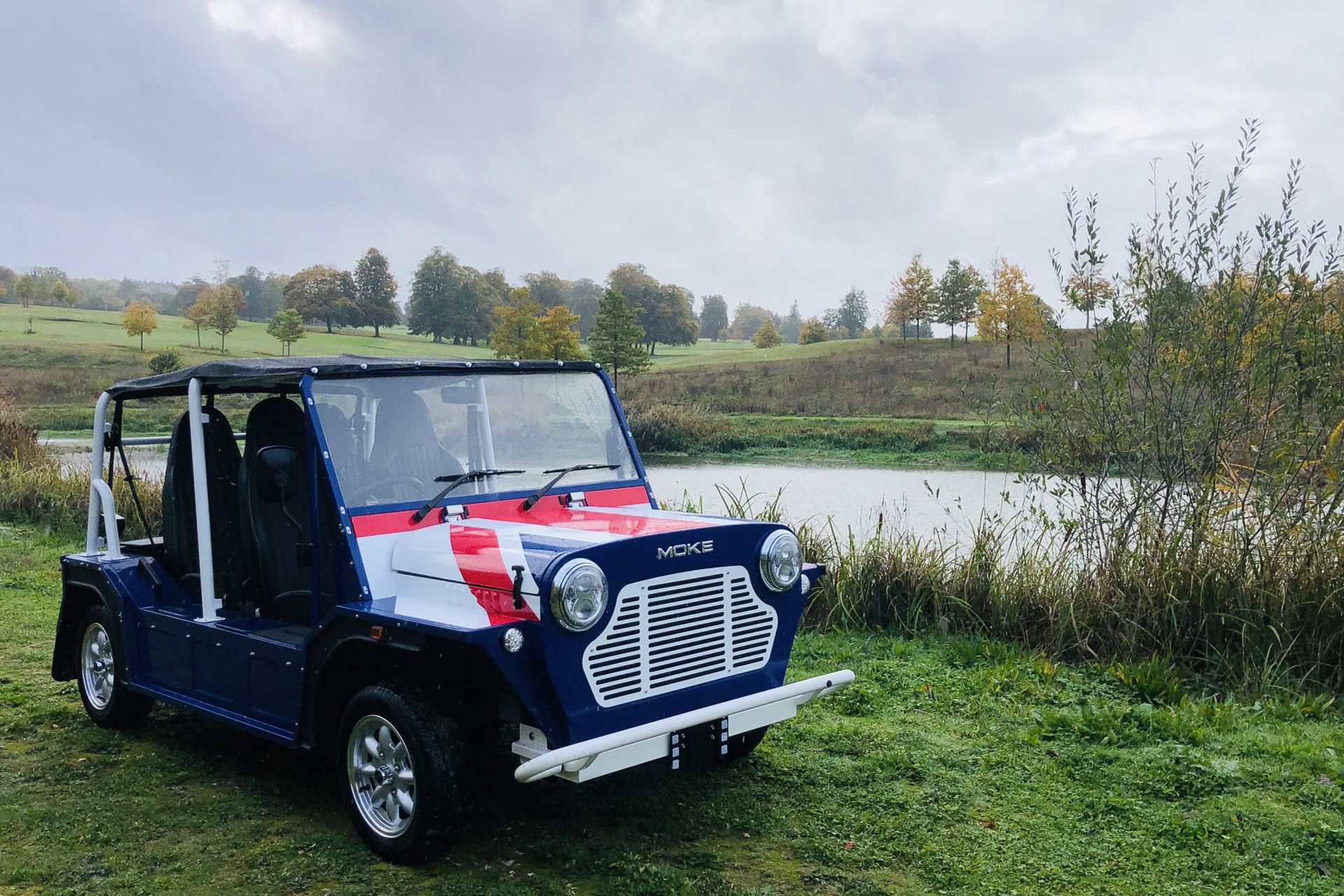 Yes, but that car only has two seats and doesn't boast the cool, rock royalty heritage of a Moke. I remember it in the 1960s surreal TV thriller The Prisoner, but what were those four Bond movies?
A great pub quiz question. The Spy Who Loved Me, You Only Live Twice, Live and Let Die, and Moonraker.
And obviously it's very important that this car is one of the very few that can claim to be parachute droppable! Don't try that in a Volkswagen…
Jessica Saunders is Director of Programmes at London College of Fashion, studying for a PhD in sustainable e-textile design.