As cinema audiences flock to see Mary Poppins Returns, Emily Mortimer tells Davina Catt why it took turning to directing and producing for her to find true confidence.
Styling Adele Cany, Photography Rachell Smith
Casting Secrets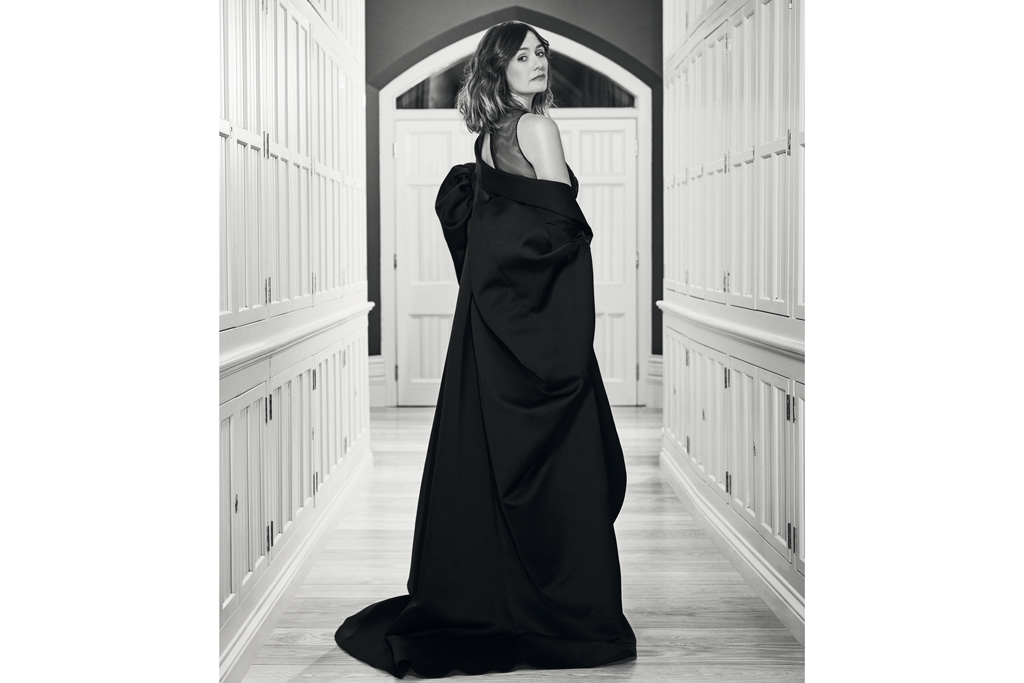 'I wasn't really thinking,' says Emily Mortimer, as she recalls the initial casting stages for the role of grown-up Jane Banks in the much-anticipated Mary Poppins Returns film – the first time since Julie Andrew's Oscar-winning incarnation in 1964 that PL Travers' magical, imagination- capturing nanny will descend from the skies to the big screen, holding her umbrella. 'I just went dutifully along to a meeting with Rob Marshall [director] in New York. I hadn't read the script, but his commitment to telling the story cast a spell over me and I called up my agent afterwards and said I have to do this role – which is so unlike me,' she says. One of an early band of English rose ingénues to land on the small screen in the mid-90s – debuting in a TV adaptation of Catherine Cookson's The Glass Virgin – Mortimer was subjected to the usual British sniping about her success and covetable credentials: St Paul's Girls' School, Oxford University and, of course, her late father, the barrister and author of Rumpole of the Bailey, Sir John Mortimer. 'There's something about the British habit of pigeonholing someone. For some reason in England, we judge people on where they're from, and I didn't like it, I had an allergic reaction to it.'
Straight to Hollywood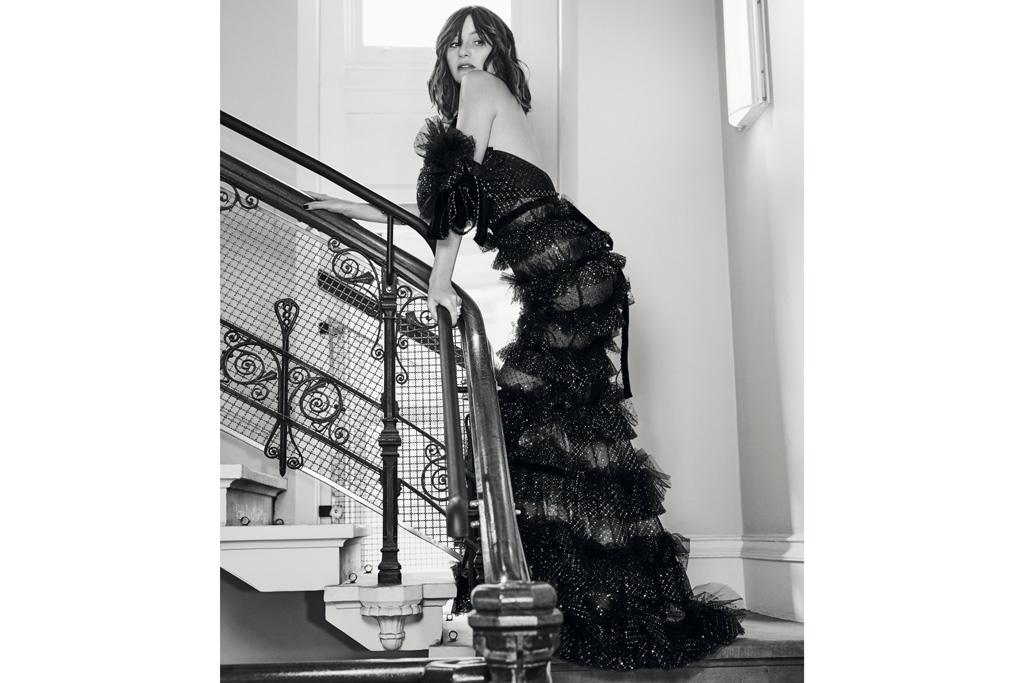 This attitude took her from a slew of chocolate box adaptations in the UK – including the role of Perfect Girl in Notting Hill – to the States, where she looked to carve a varied character trajectory on her own terms. Mortimer is currently speaking to me from Melbourne, where she's on the set of Relic, a film that is 'about the horrors of real life', in which her character's mother suffers from dementia. As an independent feature from a young female writer/ director, co-produced by Jake Gyllenhaal, it's indicative of the unconventional path Mortimer has successfully managed to tread, segueing from bona fide Hollywood – Woody Allen's Match Point back in 2005, Martin Scorsese's Shutter Island alongside Leonardo Di Caprio (2010) and the recent HBO hit series The Newsroom by uber-creator Aaron Sorkin – to low-budget films like The Bookshop (2017), an adaptation of the 1978 novel by Penelope Fitzgerald. Along the way she met her husband, American actor Alessandro Nivola, on the set of Kenneth Branagh's Love's Labour's Lost (2000).
The Unprofessional Professional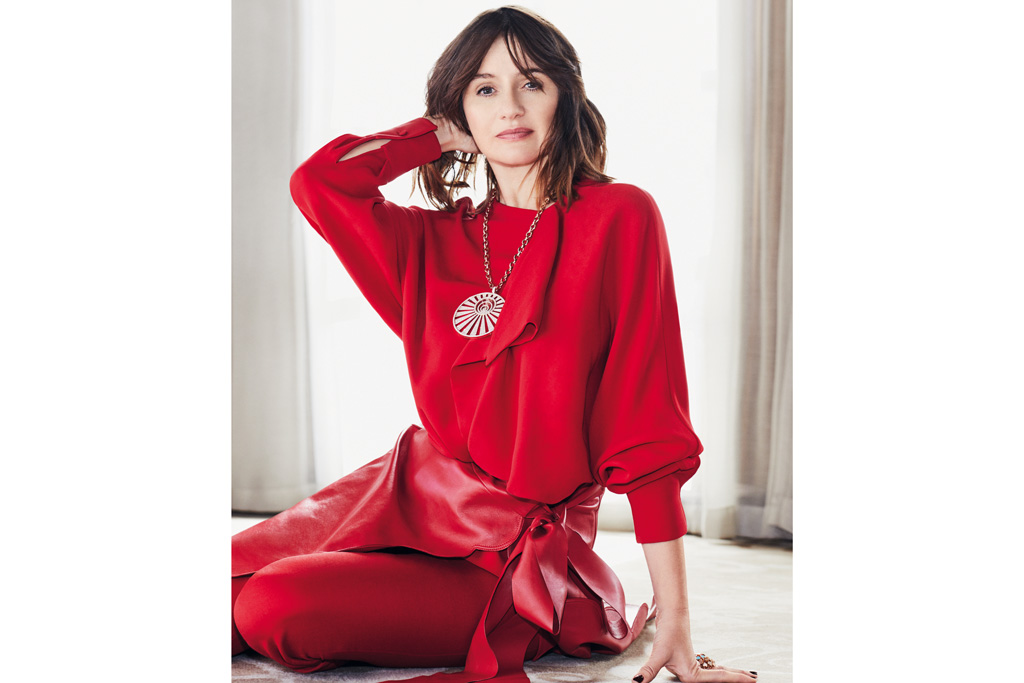 Does she feel that the freedom of leaving England has given her a more fearless approach to life and the roles she takes? 'Maybe,' she ponders. 'Your attitudes to everything change the whole time, as your life changes and you get older. It's hard because you don't feel like you ever really learn: with every job you start from the beginning, you come to a new country, don't know anyone and have never worked with the director before or done a similar role. I've been in this industry 30 years but I still don't feel like a professional – that's probably what's appealing about it.'
Despite her modest assertions, Mortimer's career at 'mid-age' seems only to be in the ascendant: Mary Poppins Returns will be her sixth film release in 2018. Does she sense a sea change in attitudes to women in film or is she having to fight as hard as ever for nuanced and complex female roles? 'Yes, I think there's a major shift in attitudes to the point that it's a good time to be a woman. Women filmmakers are becoming more supported, with producers willing to take more risks on female stories and telling them from that perspective, rather than seeing it as niche.' 'I am producing things too,' she continues, in reference to King Bee Productions, the company she founded with her husband. 'We have a first-look deal with eOne studios, and the money-people want to find women writers and directors, but I do worry that it could be a fad and that in a year's time those projects won't be being green-lit.'
Confidence Ensues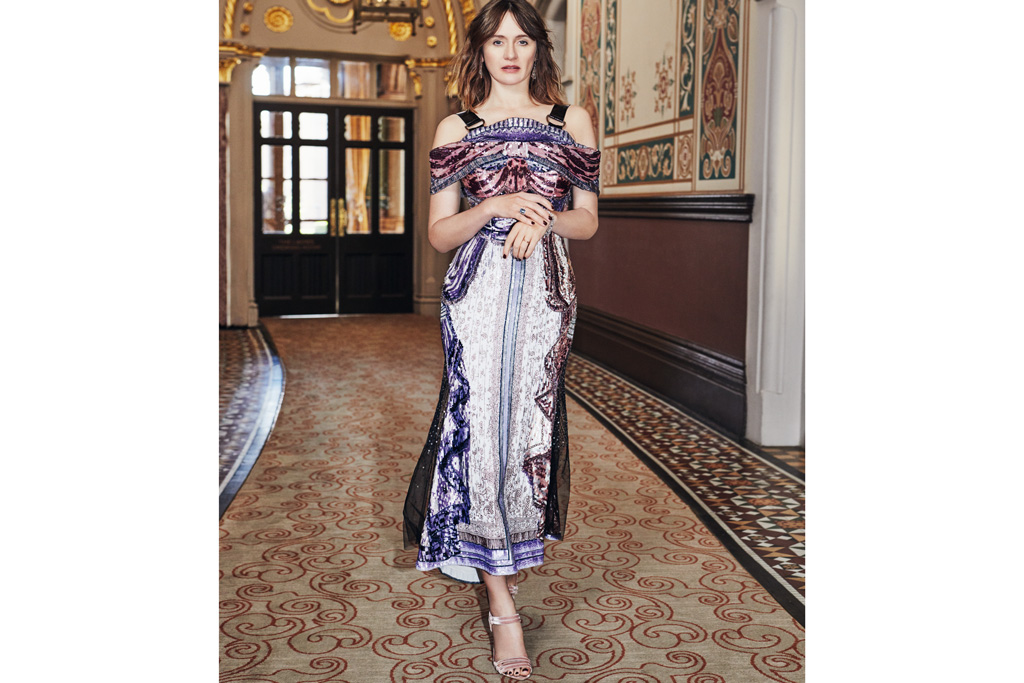 This recent change in direction has given Mortimer a new-found confidence and grounding, exploring untapped facets of herself. 'It's been a good way of combating the perpetual infantilising that happens as an actor. You start to buy into that and believe you are incapable of anything apart from standing on set and saying your lines,' she says One of these projects was Doll & Em, the series Mortimer wrote, produced and starred in with her best friend, Dolly Wells, which won a cult following on both sides of the Atlantic and explores the taboo subject of female jealousy between close friends. ('It's not autobiographical,' she quips.) 'Doing Doll & Em gave me more confidence,' she agrees. 'I don't have a good business head but I love having an idea with other people, taking something from nothing and making something happen from it. I think that's endlessly cool and creative.' A second series is looming, and now that Wells has moved close to where Mortimer lives in Brooklyn, 'my husband says I can't complain about missing England any more'.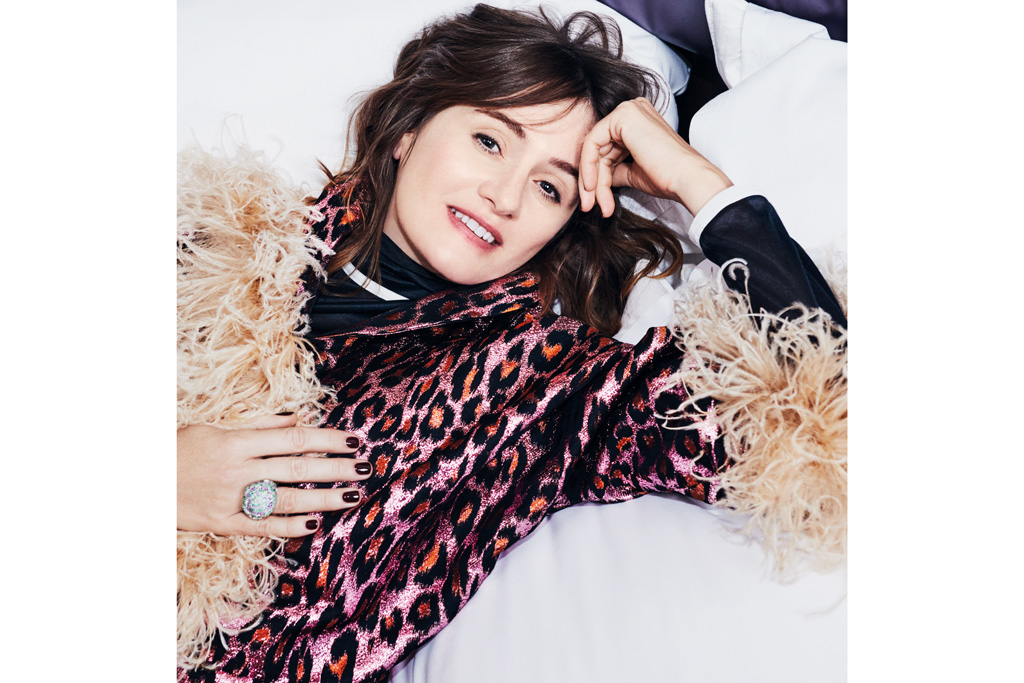 So did filming Mary Poppins with an ensemble cast of big British names – Emily Blunt, Colin Firth, Angela Lansbury, Dick Van Dyke (back in cameo) – feel like a homecoming of sorts? 'Yes! I stayed with my mum in the house I grew up in outside Henley, and went to Shepperton studios each day. Rob [Marshall] was the perfect person to make this film; he just wanted everyone, even the actors on set, to be entertained and to feel the extreme magic, life and laughter of what was going on. We all need escapism from the world outside.'
It's Charming Being Down to Earth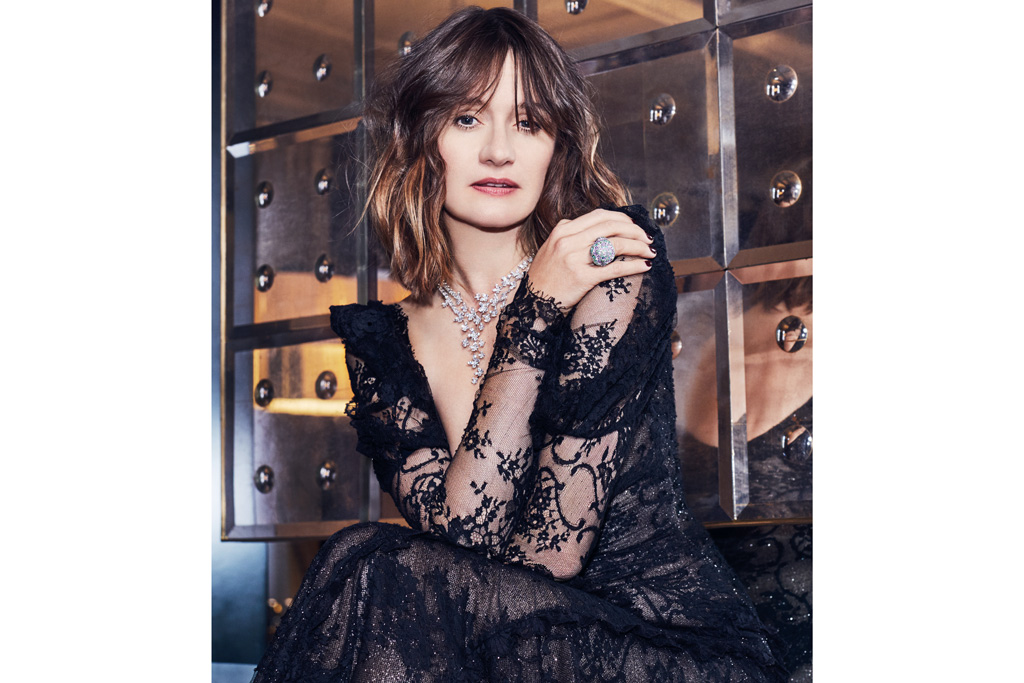 Mortimer chats easily and her conversation is peppered with anecdotes: 'I have a tiny duet to sing with Lin-Manuel [Miranda] and I'm so nervous. You find yourself in a rehearsal room with a whole lot of Disney execs and Meryl Streep in the corner and my strangled voice forcing out these notes. Emily [Blunt] was so wonderful though, the sweetest. She is an incredible, effortless singer and used to tease me, standing behind me as my whole body tensed up before having to hit my notes.' London meant making her usual pilgrimage to the Wolseley– 'Dad's favourite place on earth, so I visit it for sentimental reasons' – and then dragging her young children to the National Portrait Gallery. 'I do it every year, they know the classical gallery now off by heart.' While Mortimer seems to have eluded the pigeonholing that once so depressed her, she's retained a down-to-earth charm. I ask if there's one role or director she feels is missing in her oeuvre. 'I would have loved to be in a Truffaut film. And I guess I've never played a really nasty piece of work. I've played people off their rocker, but not really nasty. I would like to try that!'
Read more interviews… JODIE KIDD | CLARE BALDING | WALLIS DAY | CIARA CHARTERIS
---