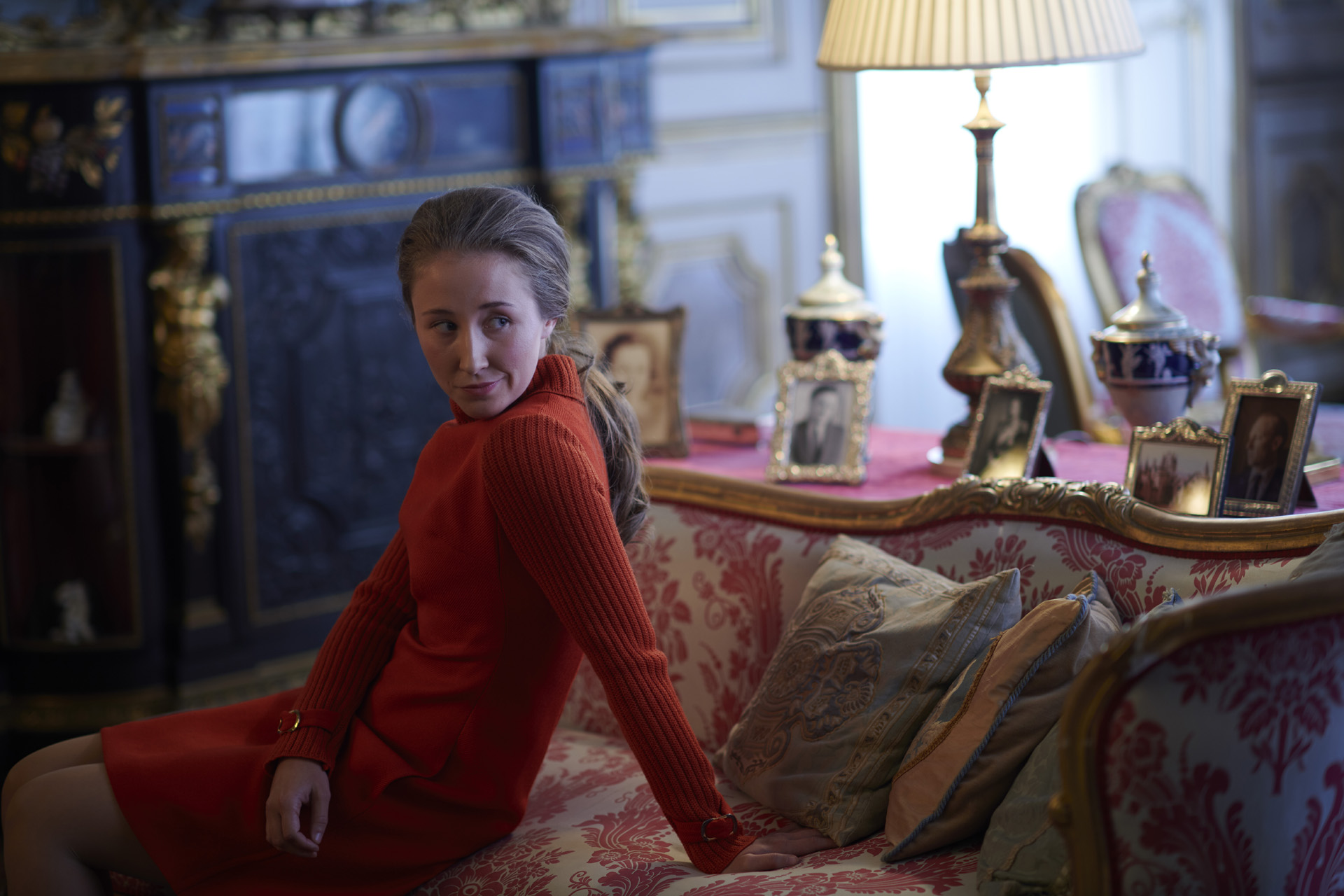 Interview with The Crown's Erin Doherty: 'I am so grateful to have been a part of such an epic show'
---
From The Crown to Chloe, Erin Doherty is one to watch
Erin Doherty dazzled audiences worldwide with her portrayal of Princess Anne in the third and fourth seasons of Netflix's The Crown, and now she's hot off filming another historical drama: Firebrand, in which she portrays English writer and preacher Anne Askew, who was condemned as a heretic during the reign of King Henry VIII. But can Erin only play roles based on real people? Not so: in the BBC six-part psychological drama Chloe (2022), her most critically acclaimed performance, Erin proves otherwise. We sat down with the actor, who is partnered with American Express' 'Shop Small' campaign to chat all things Firebrand, The Crown, and Brighton's cutest independent shops.
Interview with
The Crown
's Erin Doherty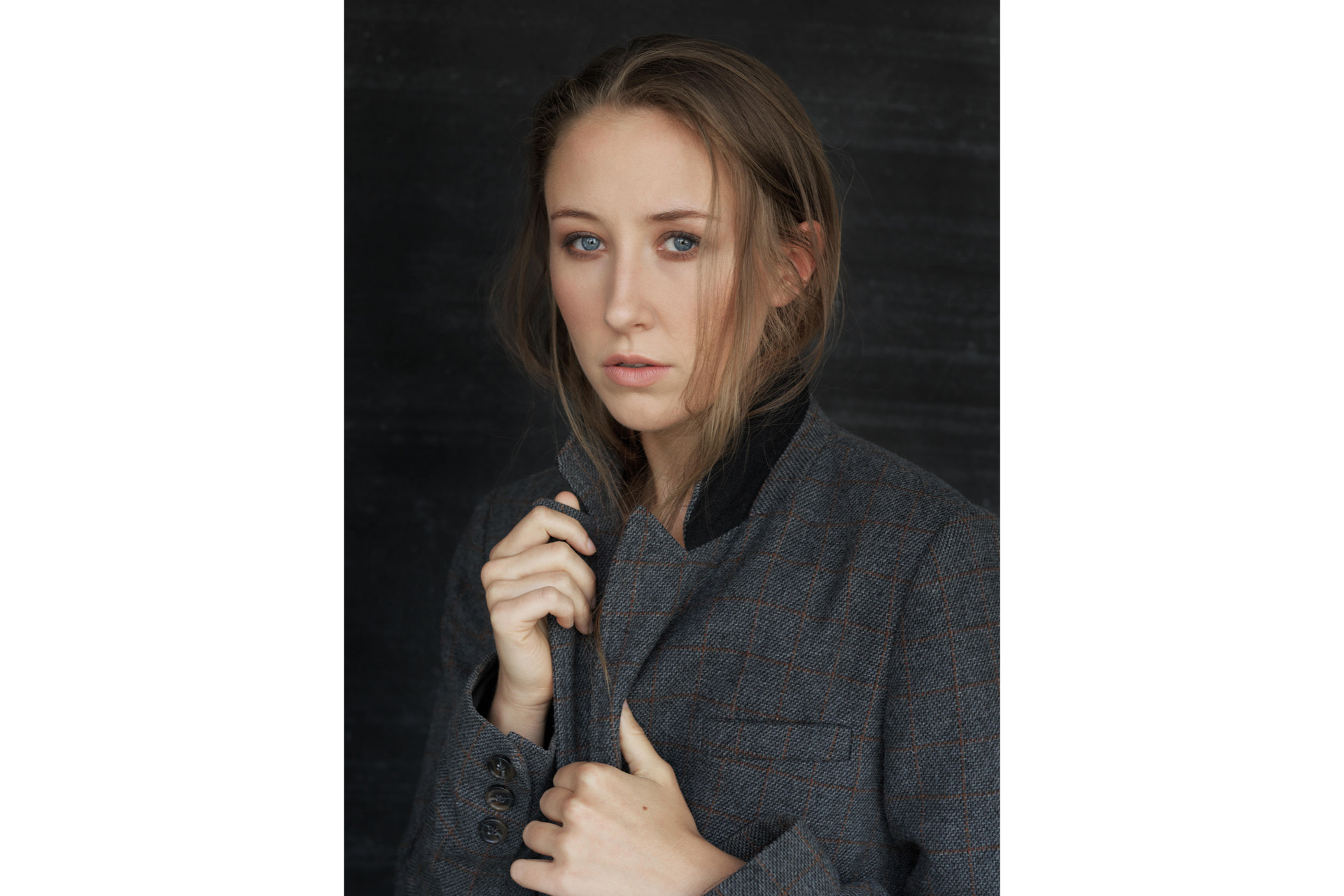 Hi Erin – great to meet you. You're going to star as Anne Askew in the upcoming Firebrand – can you tell us a bit more about the film?
It's directed by the phenomenal Karim Aïnouz, starring Alicia Vikander and Jude Law. We spent a whole load of time filming in the woods and it was a bloody joy.
What was it like filming alongside such a star studded cast?
I loved every minute of it. Karim was so dedicated to playing and exploring – it was one of the most creatively stimulating filming processes I've been a part of.
Most of your productions so far have been historical – do you prefer to play roles based in the past?
I tend to bounce from one to the other. Immediately after saying goodbye to Anne, I was on the lookout for new writing.
What was it like filming The Crown?
Still surreal. I am so grateful to have been a part of such an epic show.
Do you miss your castmates from The Crown?
Absolutely! After two solid years together you really do become a family.
Who was your favourite person to work with on The Crown?
Oh, I can't choose between them!
What do you think of season 5 of The Crown?
Me and my sister watched it in two days. It's SO GOOD.
Any fun rituals to get into character?
It genuinely changes every time. And I love that and try to stay open to it. It's like each character asks for different things.
What has been your favourite role to date?
I did a play with Joseph Quinn called Wish List at the Royal Court – that was pretty special.
What's your dream role?
I actually don't have one! I like to just embrace what comes my way, trusting what finds me and when.
Is there a director you would love to work with?
I think Steve McQueen, Chloé Zhao and Sam Mendes are all pretty magic.
What job did you want to grow up to have when you were young?
I grew up playing football, so for a long time that was my plan.
If you could give advice to your 15 year old self, what would it be?
Smiling at strangers on the street will make you feel great.
How can we all live a bit better?
I think now more than ever we need to support small businesses and show huge love and appreciation for the courageous people who have put time and effort into creating them.
What's your go-to independent business?
Gunns – one of the oldest florists in Brighton. It's been trading for over 100 years, and really is a celebration of shopping small. Great flowers, and always helpful with advice and loads of creative thoughts. [19 Sydney St, Brighton BN1 4EN]
Is there an independent business that played a role in your childhood, or that you remember strongly from growing up?
Growing up in West Sussex, mine and my family's local high street was the heart of our community. I have many fond memories of small, independent businesses who were so charming and welcoming, and supporting these businesses always contributed so much to the wellness of our community. Now, since living in Brighton, we're so lucky to have everything you could imagine on our doorstep – and there's a real sense of community amongst all the small, independent businesses that populate my local area. Working together to support these shops in whichever way we can, is a fantastic way to give back to our communities and preserve the unique neighbourhood vibe that is so important.
What's something that you would never purchase from a chain store?
I have a mild notebook obsession and Papersmiths offers me hours of incredible fun. Beautiful diaries and gifts. Everyone will be getting a notebook this year for Christmas! [21 Sydney St, Brighton BN1 4EN]
What do you indulge in?
The Flour Pot Bakery – they do the best almond croissants. Best of all though, it is open seven days a week so I need never be deprived. Artisan baking at its finest. [40 Sydney St, Brighton BN1 4EP]
Quick fire:
I'm tuning into… Me and my sister have just started a Harry Potter marathon, so that's me sorted for a good week or two.
What I'm reading… Head First by Alastair Santhouse
The last thing I watched was… The Banshees of Inisherin
What I'm most looking forward to seeing… She Said
Favourite film of all time… Kramer vs. Kramer
Singer I always have on repeat… I cannot stop listening to Hide & Seek by Stormzy
My ultimate cultural recommendation… Sitting in a coffee shop with a book – you're also guaranteed to meet a great dog.
Cultural guilty pleasure… The Kardashians. I can't help myself.
What's next for me is… I wrapped a film with Juliet Stevenson and Jared Harris in the summer so that should be out soon…
*
Celebrating 10 years of Small Business Saturday, from December 3–12, American Express Cardmembers can get £5 back when they spend £15 at participating small businesses. Find more recommendations from The Crown's Erin Doherty and other insider tips for the festive season in 'The Little Blue Book of Sharing' at americanexpress.com
Featured image: Erin Doherty as Princess Anne in The Crown, courtesy of Netflix.