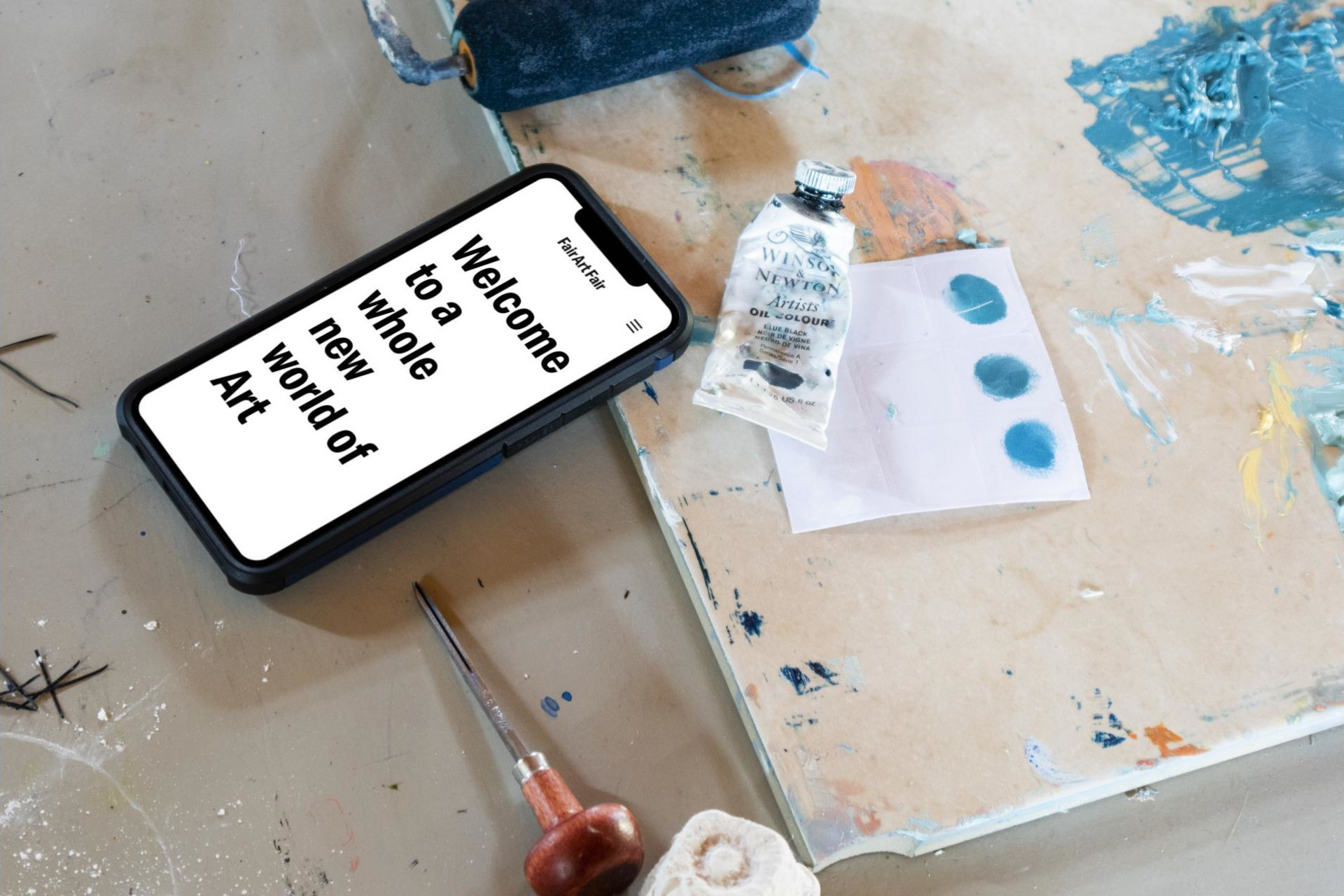 Fair Art Fair: The App Allowing Artists To Take Control of Their Practice
---
'For every well-known artist, there are thousands more yet to be discovered.'
The art industry has had its ups and downs over the years. Before the trials of the pandemic, where both gallerists and artists had to find new ways to meet their audiences, the buying, selling, and consumption of art seemed a faraway network that rested in the hands of few. Fair Art Fair is the new app looking to shake things up and bring transparency to art world.
The Best Art Exhibitions in London
Fair Art Fair: The App Allowing Artists Take Control of Their Practice
Artists, collectors, and curators get ready: the art world is about to go digital. Launched in July, Fair Art Fair is the new app providing a space for art professionals to sell, curate, and exhibit their art without physical boundaries. Characterised as the new digital destination for artists, collectors, curators, and the art curious, the community-based app is a game-changer when it comes to independence in the industry.
The app has three main audiences in mind: artists, art lovers, and curators. All three groups can explore the art world at their own pace, and on their own terms.
Artists are given unlimited digital storage space as well as the ability to create their own digital portfolio and studio inventory. The main draw however is the marketplace, where artists can sell art and create invoices and certificates. With this feature, Fair Art Fair gives artists greater autonomy in the industry.
For art lovers, the draw lies in the ability to explore and discover new artists. They can view artist profiles, catalogue and organise their art collection online, contact artists directly for purchases and business enquiries, and – arguably best of all – they can do so without paying gallery premium fees.
Curators also get a good deal with the app, as they can build online exhibitions, manage artworks, and showcase new talent with Notice Board feature (where both artists and curators can post opportunities, enquiries, and announcements).
Fair Art Fair was designed with fairness and support in mind, and so works on a circular economy where profits are cycled back into the community. The app promotes, catalyses, and encourages sales without taking a percentage from artists, and instead facilitates a direct system where consumers can directly contact an artist or their studio to buy an artwork. No middleman in sight.
Profits are instead generated by subscriptions, which are then used to support the app's community by funding opportunities for artists. Think physical exhibitions, prizes, and artist residencies – all the things an artist needs to grow their practice.
The app is the brainchild of artist Stacie McCormick, an artist and founder of London's Unit 1 Gallery | Workshop. During her career she has supported over 300 international emerging and mid-career artists, many of whom will make up the initial community of artists on Fair Art Fair.
Reflecting on the app's creation, Stacie commented: 'For every well-known artist, there are thousands more yet to be discovered. By establishing an environment which removes the various hurdles and barriers entrenched in the art world, we have created a fairer and more accessible industry ecosystem that enriches the working lives of artists, curators, collectors, and art enthusiasts.'
Surf The App
Fair Art Fair is available internationally on iOS, Android, and at fairartfair.art. Subscription is from £15 per month (billed as one annual payment).
Featured image: (c) Fair Art Fair
5 Artists Tackling Climate Change / Outdoor Art in London: A Guide