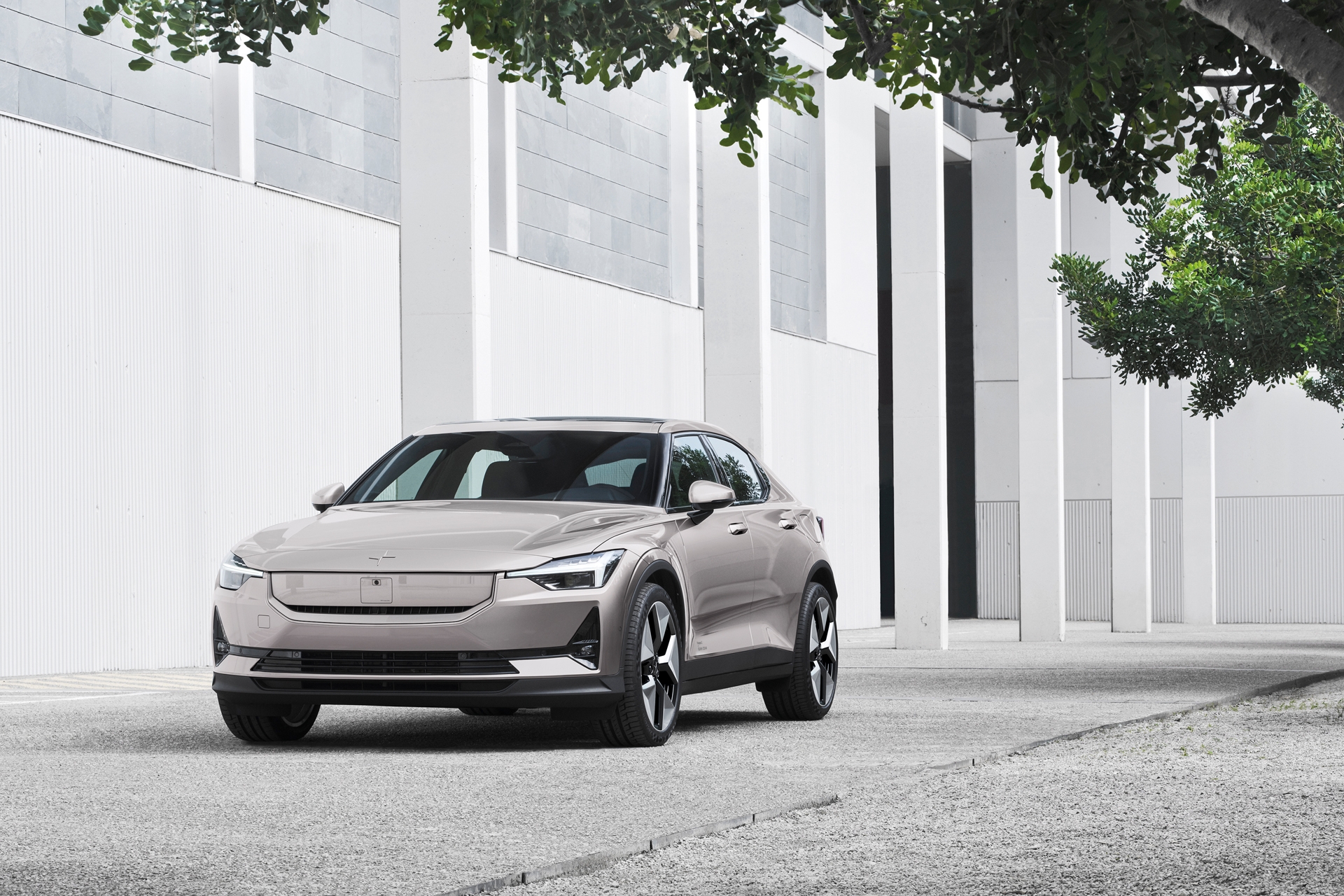 Fashion Forward: Polestar's Design Ethos
---
The inspiration behind the design of Polestar cars
Maximilian Missoni, head of design at Polestar, tells Caiti Grove how he has drawn on different industries, from architecture to fashion, to inform his design of a car brand that he considers to be the apex of his achievements.
Fashion Forward: Polestar's Design Ethos
'We have our own identity but we're not hiding our family ties with Volvo – that link is beneficial for us, it creates trust,' explains Maximilian Missoni, head of design at Polestar, the electric car company that spun out of the Swedish automotive marque six years ago. 
Polestar is creating ground-breaking new design, yet it is also open to its Volvo lineage. It's a sign of confidence, recognising that the reassuring reliability of Volvo will be a powerful pull for those wary of acquiring hugely complex, digitally enabled vehicles. It's maybe just a logical step too: Polestar started life as Volvo's racing skunkworks, pushing the boundaries of engine and safety tech on the unforgiving circuits of rural Sweden, before establishing itself as a standalone company, which went public in 2021, valued at £16.4 billion.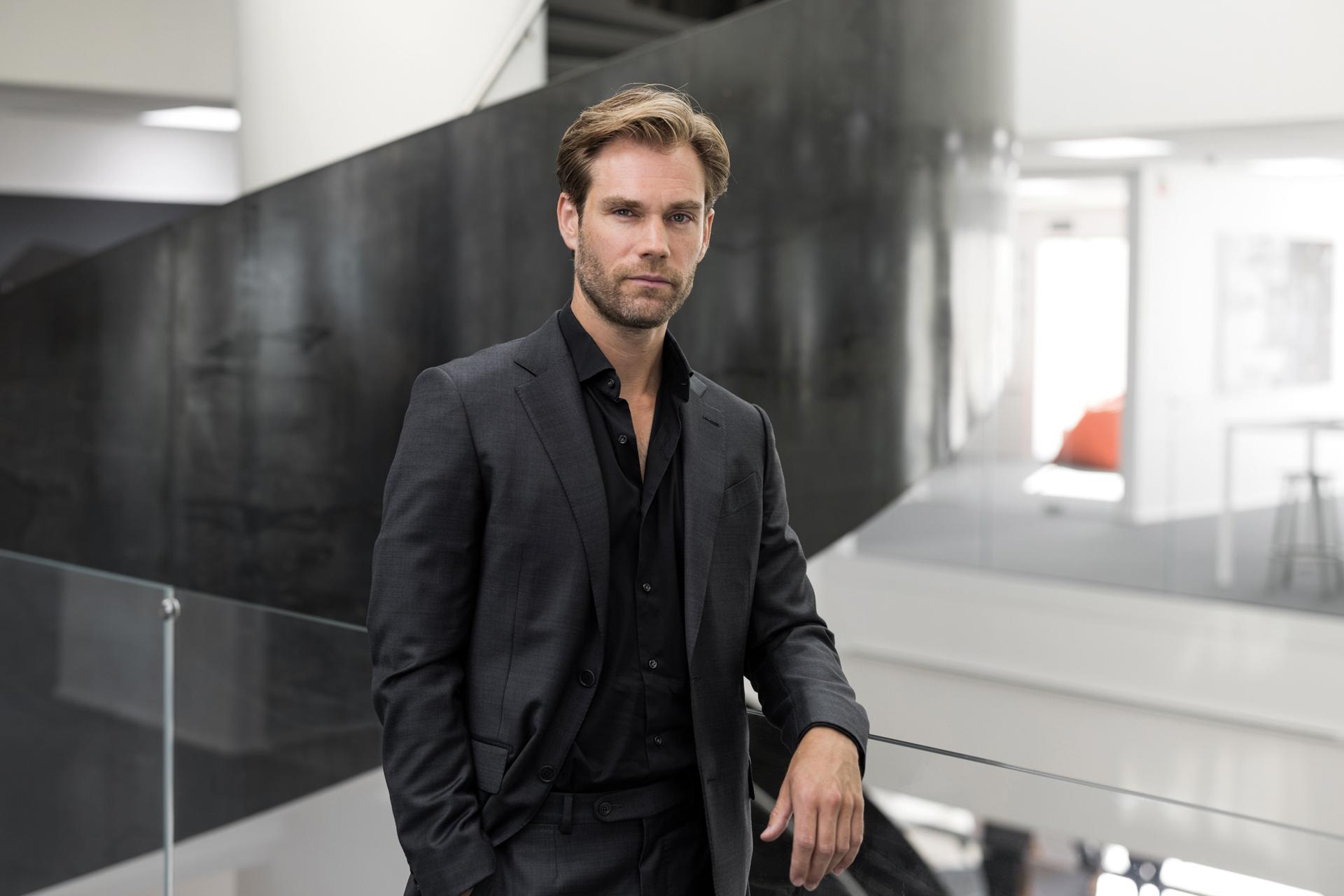 Missoni has been a pivotal figure at both brands. Appointed head of exterior design at Volvo at the age of 34 in 2013, the Royal College of Art graduate helped to revive the company's financial fortunes after its disastrous decade under Ford ownership. The Austrian wunderkind was rewarded with his role as Polestar's aesthetic chief where his true designer instincts have been given freer rein. 
Born into a family of architects, Missoni was immersed in design at an early age. Today, inspiration continues to come from different worlds; he has met designers at Spanish fashion house Balenciaga and Danish fashion brand Ganni to learn about sustainability from an industry that has adapted to change very quickly. Incorporating these ideas into Polestar has been a challenge but it is, he believes, the apex of his design achievement.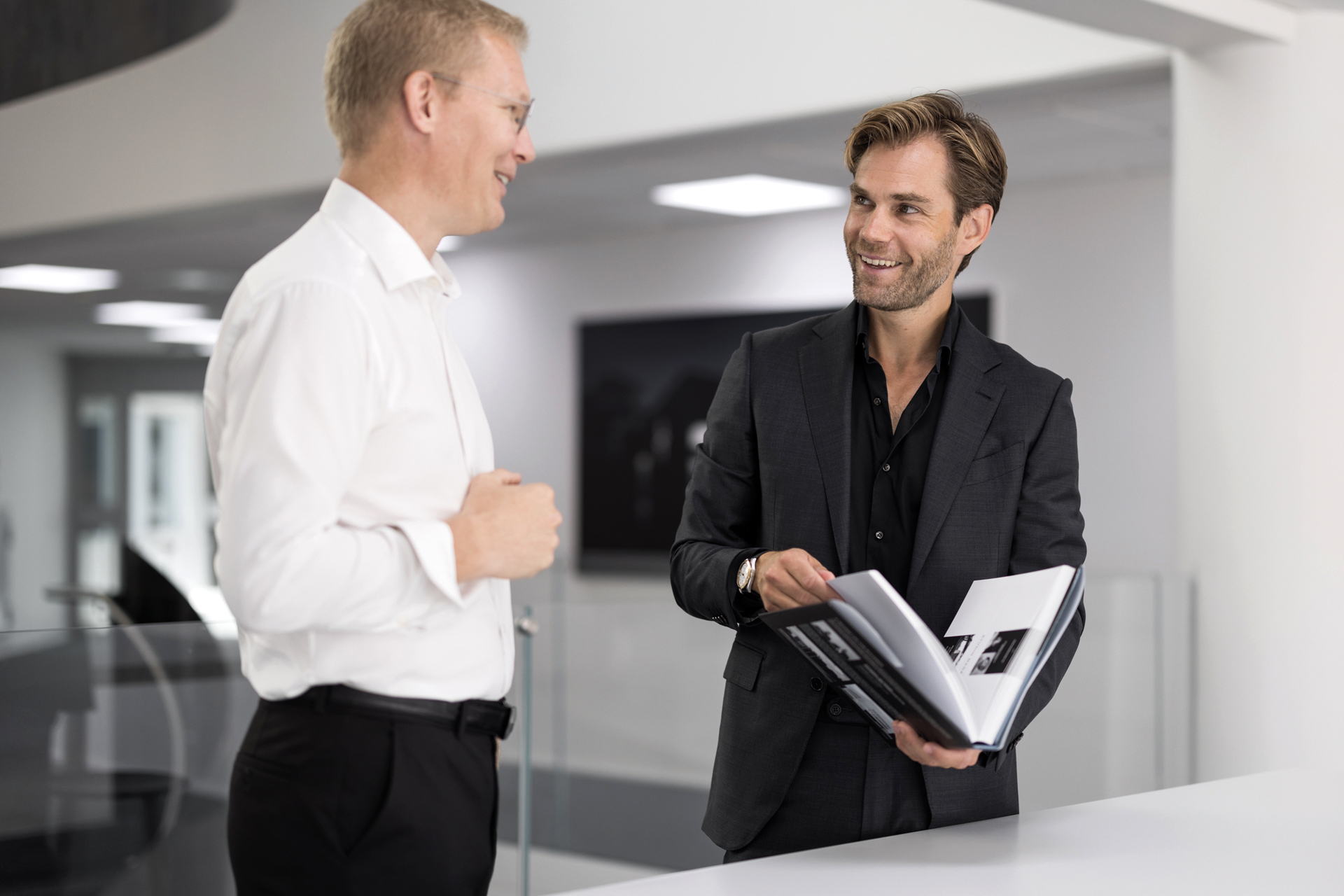 Marrying contemporary issues about sustainability with the durability expected of an automobile is, of course, highly challenging, he reflects. But the advent of the electric car creates an opportunity to reimagine what power and reliability look like, he says. For him, function here leads fashion to produce a fiercely competitive product.  
'I started my career in an era when the car was clearly a mechanical product. That was part of its fascination – the gears, pistons, burning fossil fuels, the whole rawness of it. To tame that beast was a very exciting thing,' says Missoni. 'But now, the industry is waking up to the fact that cars are changing into a digital device. A mindset shift is about to break upon the motor world with a new paradigm of what luxury is: technology is luxury.' Enter Polestar. 
With a spacious interior with an option to customise fabrics and colours, Polestar 2 exudes luxury comfort. Large, robust, practical – the car is slightly higher up off the road than your average saloon, but not as elevated as an SUV. Still, after adjusting the seats (electric controls are intuitive and simple), it's a high and scenic ride on my whizz through Epping Forest as a thunderstorm raged outside. With a classy glass roof and large windows, it's light and airy. With a sense of planted stability, there is a real sense of control, with the car gradually braking when the driver takes their foot off the accelerator, rather than cruising. This can be altered to specifications, but it's a useful innovation that makes sense. 
Inside, you can access your own Google account from the generous-sized dash monitor. 'We like to collaborate, not compete with the best,' says Missoni of the marque's decision not to create its own maps system – and that other Swedish mainstay, Spotify, can appear too with all its algorithmically chosen playlists. In this 21st-century world, we seem to crave the input of a screen to feel secure.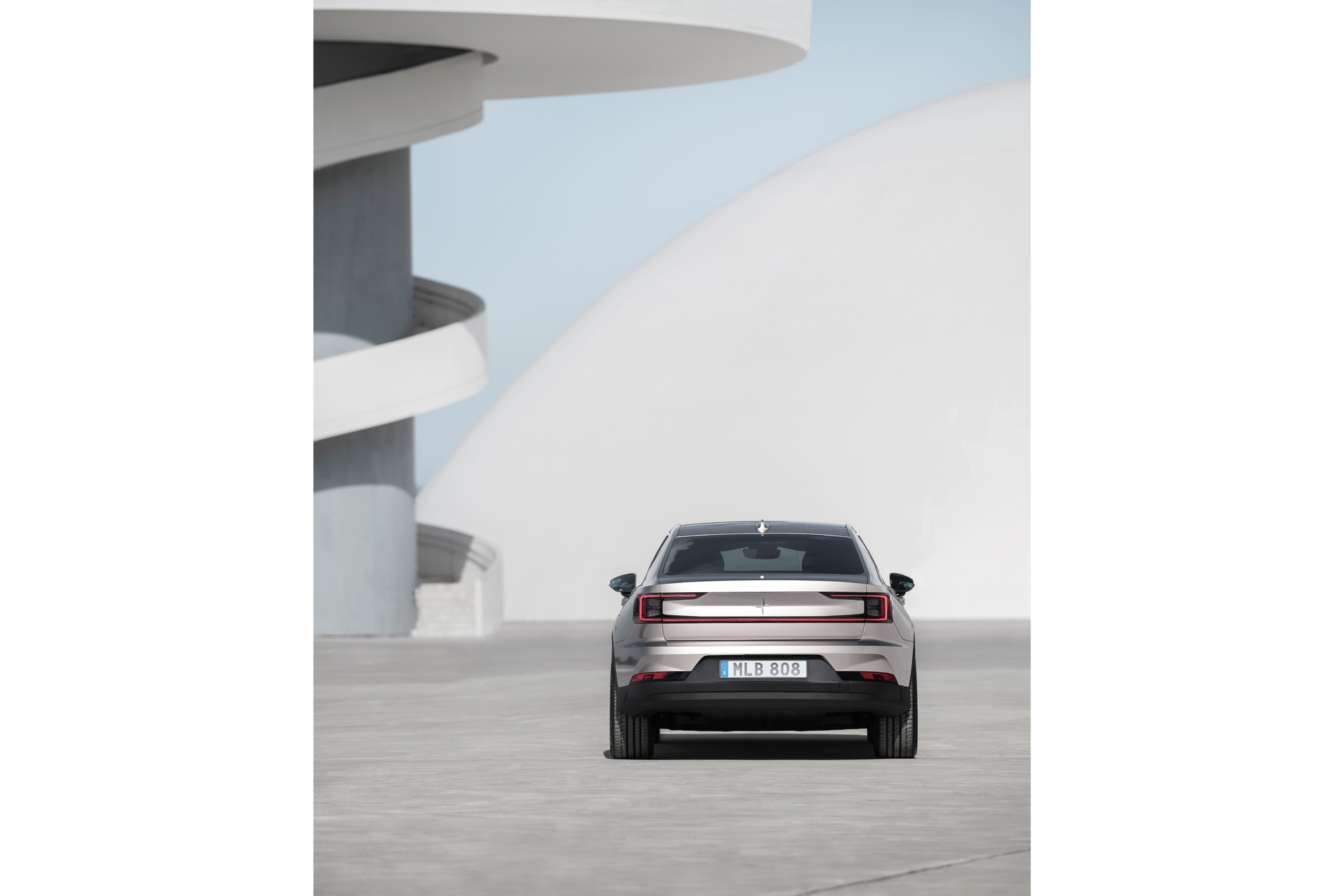 But the screen is built for the vehicle, unlike other electric cars, which seem to reverse this dynamic. No theatrically large monitors but a generous-sized one that doesn't distract. In essence, it's a car for drivers, though plenty here for tech geeks to enjoy. And parents will be pleased to see you can go some 330 miles before a recharge – about the limit for any trip with the kids. 
Polestar's vision for the future is also admirable and ethical. This isn't a company you will have to defend from the wrath of friends and neighbours. Recently Missoni has talked to the team at Balenciaga – provocative on the catwalk and working hard on luxury fashion's new watchword: sustainability. 'Maybe surface materials on the interior are not our major culprits when it comes to sustainability – we have aluminium, steel, factories,' he reflects. 'But when it comes to the interior, we like to look at fashion and see how they deal with their problems,' he adds.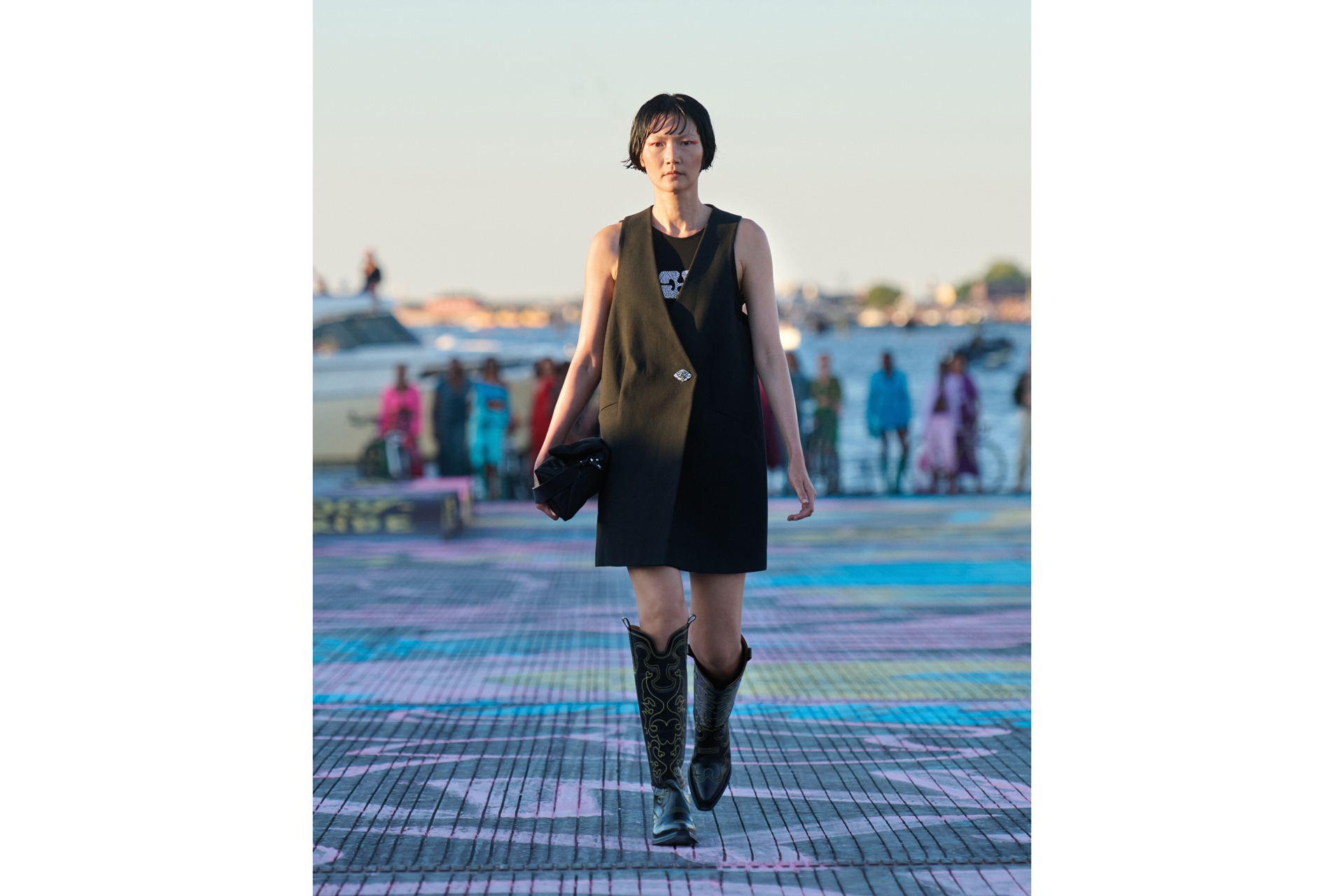 Missoni also met the founders of Ganni. 'They're similarly extremely focused on sustainability, and they integrated it early in their design process by using it as part of the design expression.' Those ethical flourishes shouldn't be overlooked – and perhaps unsurprisingly come indirectly from Volvo, a company that invented the three-point seatbelt we use today and gave it patent-free to the world. It's a useful nod to the company's rich history but there's plenty here to interest futurists. 
As a nervous parker, I was super-impressed by the 3D cameras around the car that made for easy-peasy parking even for the spatially challenged. As Missoni puts it, 'In a Polestar vehicle, the emphasis is always on looking forward, the cameras will look after parking in the tightest of spaces.' 
I think we may never glance in a rear-view mirror again. And certainly never look back.