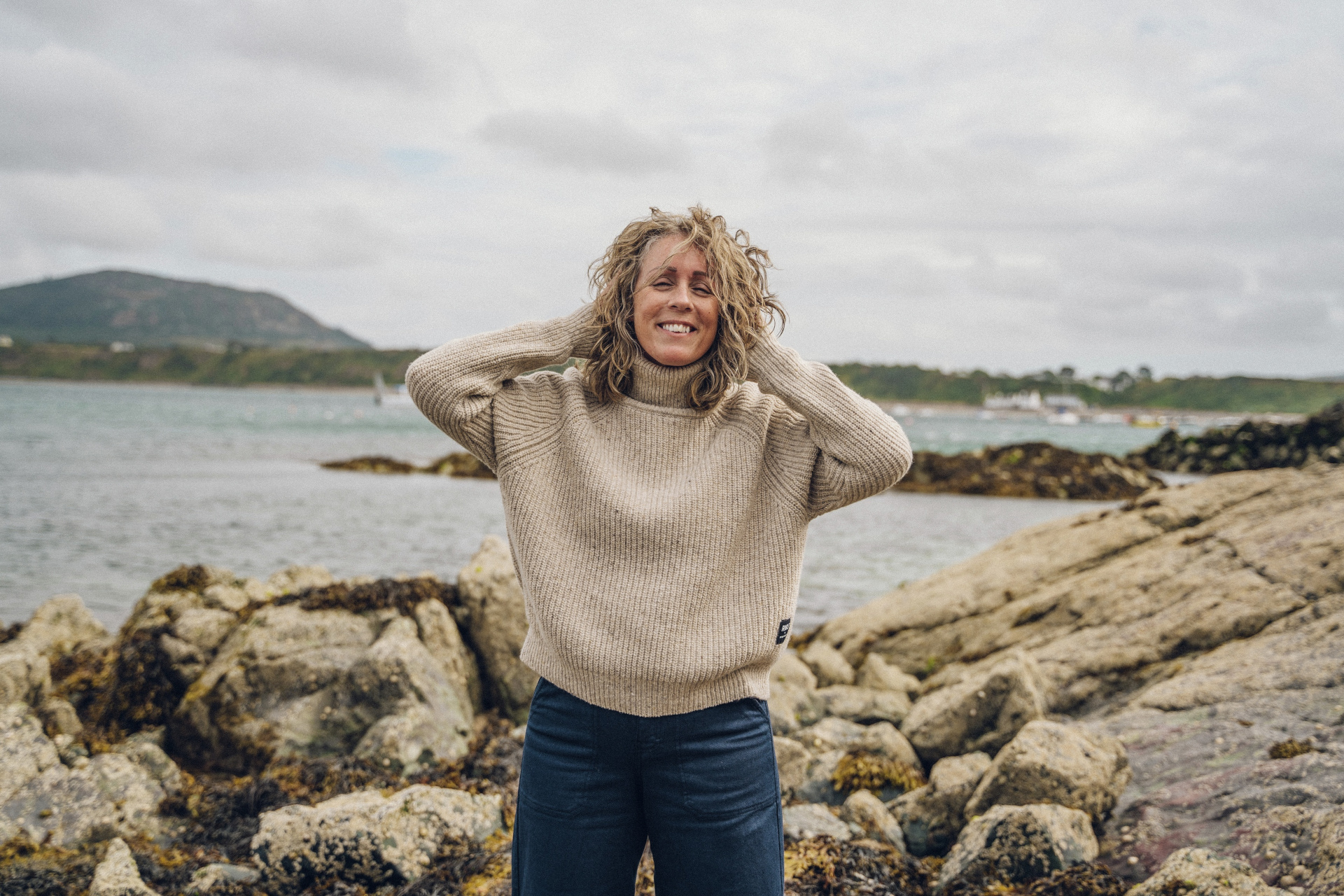 Finisterre and the RNLI Collaborate on New Clothing Collection
'With courage, nothing is impossible'
Finisterre celebrates the volunteers saving lives at sea with the RNLI in new co-branded collection.
The Healing Wound Exhibition Raises Funds for Turquoise Mountain
Finisterre and the RNLI Collaborate on New Clothing Collection
Sustainable outdoor clothing brand Finisterre has partnered with the Royal National Lifeboat Institution (RNLI) on a new co-branded collection, which launched earlier this week on Tuesday 14 September. Created as a show of support for all the volunteers across the UK and Ireland who give up their time to help keep our coastlines and waterways safe, 10% of every sale from the collection will go to the RNLI charity.
The collection, comprised of tees, jumpers, hoodies and knitwear, is available to all genders and channels the RNLI through its colour scheme and detailing. Inspired by the RNLI's iconic all-weather lifeboats, the main colours of the collection are navy and orange (a small lifeboat motif has also been stitched onto many of the garments). Other references to the RNLI can be found in the line of knitwear, which took inspiration from the traditional uniforms of of the first rescuers to put themselves on the front line.
A stand out from the collection is the RNLI Goodwin Fleece, which is characterised as 'a modernisation of the brand's original technical fleece' and is made from 100% recycled polyester and wool lined collar.
The rest of the collection, like most of Finisterre's clothing lines, is similarly made from sustainably sourced fabrics. Each item of clothing is created to last and persevere through harsh weather and outdoor conditions.
The RNLI is a charity dedicated to saving the lives of people at sea who need aid, and has been doing so for nearly 200 years. The charity is powered primarily through donations and volunteers, continuing to do good through the kindness of community.
The collaboration with Finisterre casts a spotlight on those working in the RNLI; the 'seemingly ordinary people doing extraordinary things'. By sharing the stories of four crew members (Mali Parry-Jones, Peter Doyle, Josh Owens and Emily Hague), Finisterre invites us to see how these people – who come from very different backgrounds – save lives on a daily basis all over the UK and Ireland.
Tom Kay, founder of Finisterre, commented how: 'With a shared love and passion for the sea, we are really excited to launch the RNLI + Finisterre collaboration. The limited-edition range brings together Finisterre's innovative and sustainable fabric knowledge with the unique volunteer ethos of the RNLI, which is as strong today as it was 200 years ago. Personally, the collaboration means a lot, having been a volunteer on the St Agnes lifeboat crew now for nearly 20 years.'
The RNLI x Finisterre collection is now available online at finisterre.com
Featured image: Mali Parry-Jones in the new RNLI x Finisterre collection
Celebrity Hair Stylists Cut Hair for the Homeless at British Beauty Week / The Doctors Orchestra: A Fundraising Concert For Charity