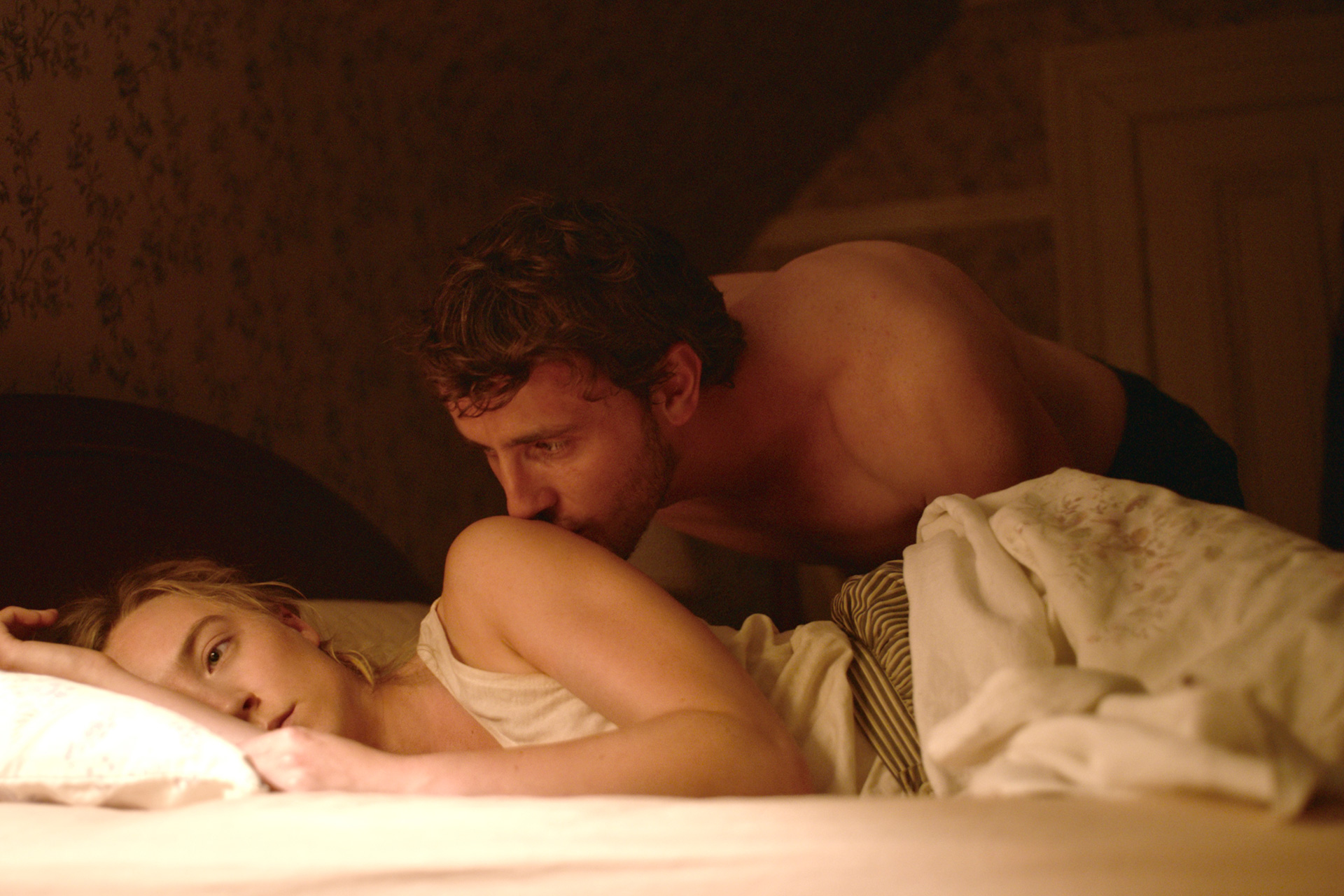 Foe: Paul Mescal and Saoirse Ronan Star In This Autumn's Buzziest Film
The psychological thriller is set 40 years in the future
Move over Barbenheimer: there's a new star-studded movie on the scene. Coming to cinemas this October is Foe, a marital thriller adapted from Iain Reid's novel of the same name, starring two of the biggest Irish stars of our time, none other than Paul Mescal and Saoirse Ronan. Here's everything we know so far.
Foe: Everything We Know So Far
Plot
Set four decades into the future, Foe follows Junior (Mescal) and Henrietta (Ronan), a married couple living in a rural farmhouse in America. Things take a turn when a mystery man named Terrance arrives at the door, claiming to be working with the government. He tells Junior he has been selected to leave home for a number of years to pilot a space programme to help find human life away from Earth. He's reluctant to go, and concerned about leaving his wife behind – but it transpires that there's a plan in place to watch over her while he's gone. Terrance goes on to interview the pair, and truths, confessions and secrets begin to spill out.
The film's director Garth Davis told Deadline: 'I read Foe and could not put it down. It's incredibly suspenseful, very moving and dealt with sci-fi in a most grounded way that spoke to where we are heading as a society, with a lot of the questions we all have, explored in a profound way. And the love story just broke my heart, this story of self-determination, fighting for the things that are most precious in our lives, and reminding audiences that this time we have here is precious and the way we treat each other is the way we need to be treating the planet.'
The film explores themes of relationships, technology and the environment, offering a frightening look at what the future might hold – from fires destroying landscapes to the advancement of AI – with the farm itself serving as a metaphor for the natural world.
Saying that, we're told it will have an inspiring impact. Davis told Vanity Fair: 'What I find really powerful about the movie is it asks us to be awake and to be alive. A lot of the problems we face in relationships and with the environment and with all sorts of things coming our way is that we're asleep at the wheel. This movie is really saying, "Wake up. Your life is precious, and if you take it for granted, you're going to lose it."'
Cast
Working with big-name stars is nothing new to Davis, who directed Dev Patel and Nichole Kidman in Lion, as well as Elisabeth Moss in Top of the Lake. As mentioned above, Mescal and Ronan take on the lead roles in Foe – and although they're both Irish, they'll be putting on American accents for the film.
It's been a huge few years for Mescal, who rose to fame playing Connell in the BBC adaptation of Sally Rooney's Normal People. Since then, we've seen him in moving father-daughter drama Aftersun, and soon he'll be starring alongside Jessie Buckley in Chloé Zhao's swooning adaptation of Hamnet. Ronan, meanwhile, featured in two recent Greta Gerwig films: Little Women and Ladybird.
According to Ronan, the pair struck up a real friendship during the film. She told Document Journal: 'We did a film together at the beginning of last year in Australia, called Foe. We knew each other sort of in passing before, just through friends. We've become very, very close since making the film. We're genuine friends; we're not Hollywood friends.'
They'll be starring alongside Aaron Pierre as Terrance, who we've seen in The Underground Railroad TV drama and recent film Brother.
Trailer
We now have a trailer, which you can watch below.
Release Date
The film is due to premiere on 6 October 2023.