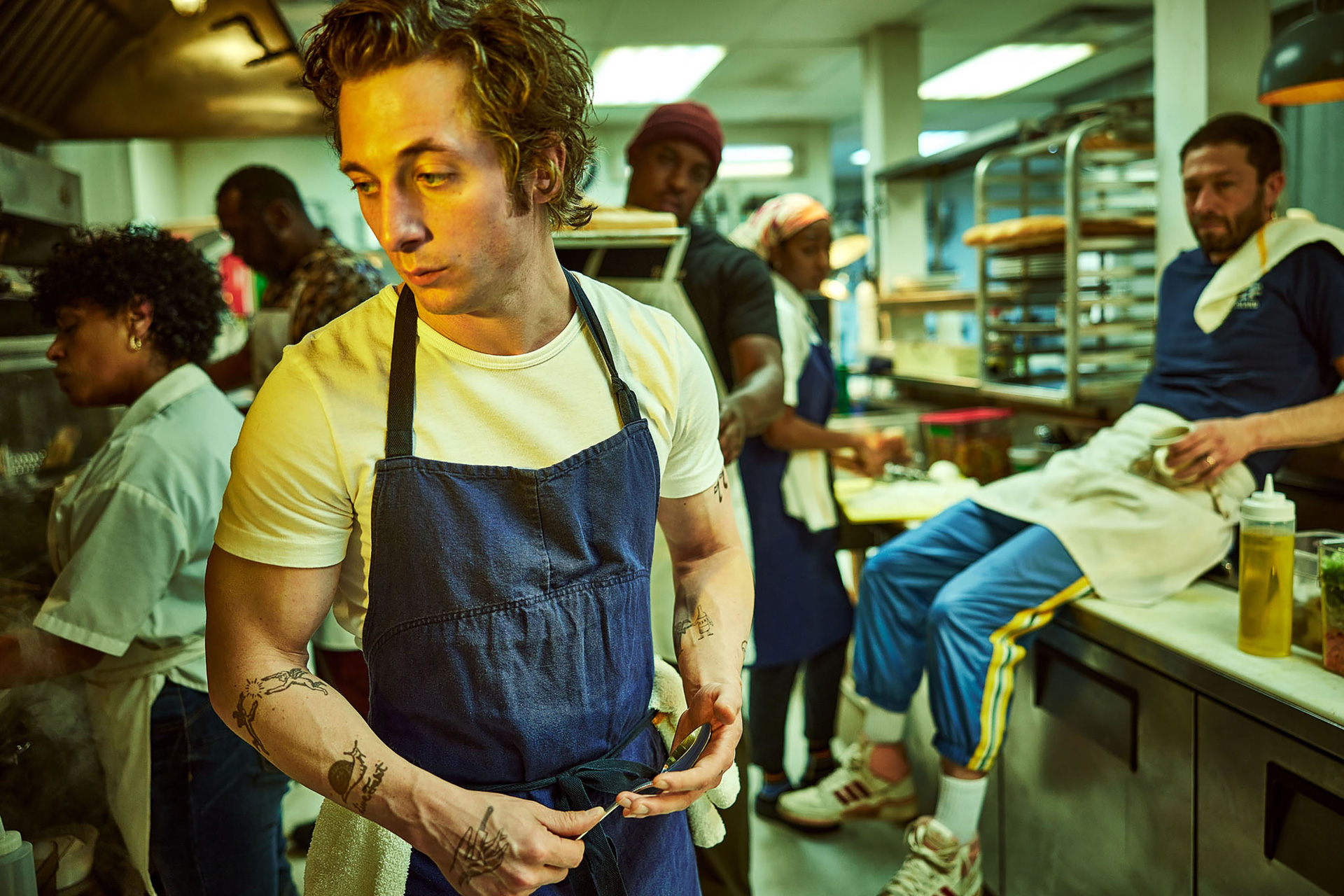 TV Dinner: 6 Modern Foodie TV Shows To Inspire Your Next Meal
Foodies, sink your teeth into these programmes
Chefs have been popping up on our screens pretty much since TV was invented – from the old-school Philip Harben to modern-day celebrity cooks like Jamie Oliver and Gordon Ramsay. Yet over the years, the world of food TV has evolved. While there's still a place for traditional cooking programmes, there are also documentaries, fictional shows, cooking competitions and more. Here we bring you some of the best food TV shows to watch now, which will not only inspire you to get in the kitchen, but also shed light on different cultures across the world – plus see inside the high-pressure lives of chefs.
6 Food TV Shows To Watch Now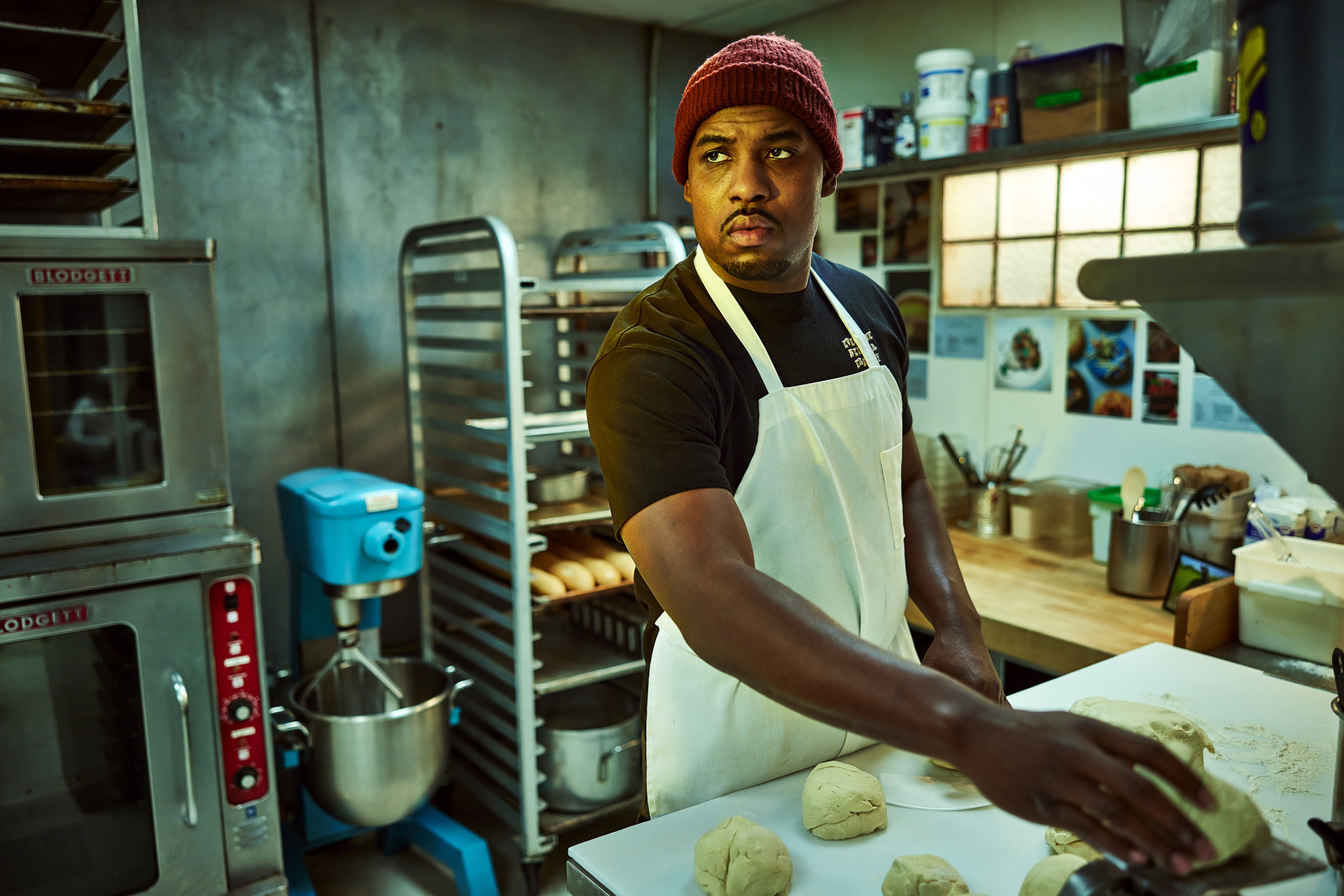 The Bear
One of the most talked about food shows of the moment is The Bear, Disney+'s brilliant restaurant drama created by Christopher Storer – now in its second season. It follows a young chef called Carmy (played by Jeremy Allen White), who returns to Chicago to run a family sandwich shop following the tragic death of his brother. Prepare for sweaty palms and nail biting: The Bear is renowned for capturing the high-pressure, frenetic atmosphere of a restaurant kitchen, particularly in the early episodes. Season two is a little less anxiety-inducing, with more emotional depth, following the team as they pack up shop and focus on a new venture.
WATCH: Disney+
Great British Bake Off
This one needs no introduction. The Great British Bake Off has been around for over a decade, first airing back in 2010 on BBC Two, and later relocating to Channel 4 – a move which sadly prompted the departure of long-time judge Mary Berry. Paul Hollywood remained, and Prue Leith joined, starring alongside presenters Noel Fielding and Matt Lucas. With 13 seasons under its belt – and another in the works – the programme sees amateur bakers battling it out to be crowned the UK's best, taking on a new skill in the kitchen each week. Word of warning: the cakes, pastries, tarts and loaves of bread are particularly hunger-inducing, so this one is best enjoyed with a biscuit or three.
WATCH: Channel 4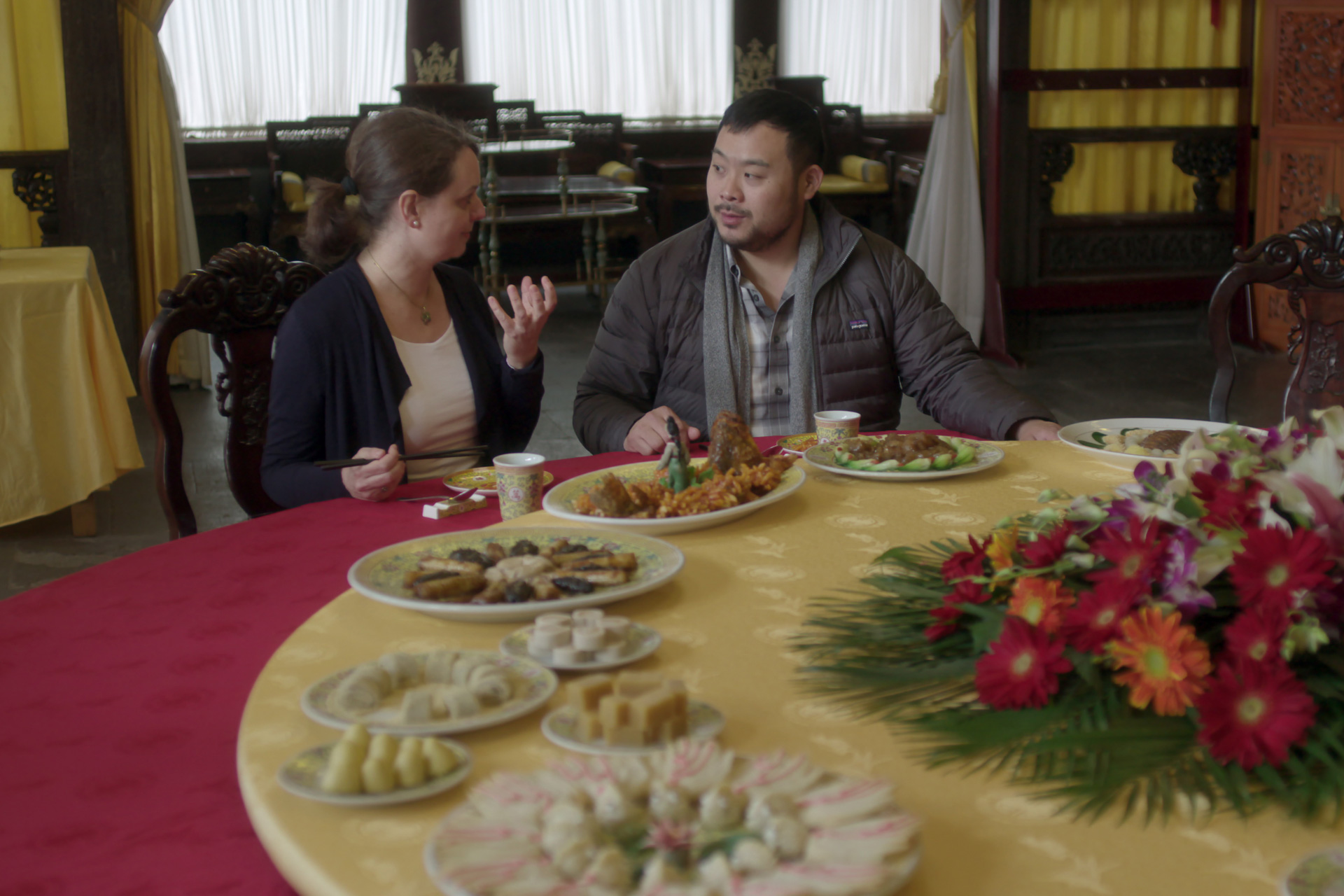 Ugly Delicious
Netflix documentary series Ugly Delicious sees chef David Chang – founder of the Momofuki group of restaurants – travelling to culinary hotspots around the world and delving into their signature dishes. Instead of looking at haute cuisine, though, Chang focuses on comfort food: from the pizzas of New York to street tacos in Mexico. The series explores the stories behind dishes, as well as charting culture through food. In season two, there's a more personal edge as Chang turns the camera on himself, looking into work/life balance for chefs as he prepares for the arrival of his son. One episode puts steak in the limelight, asking what a 'steak dinner' means to different people; another sees Chang travelling to India to explore its immense impact on food across the world.
WATCH: Netflix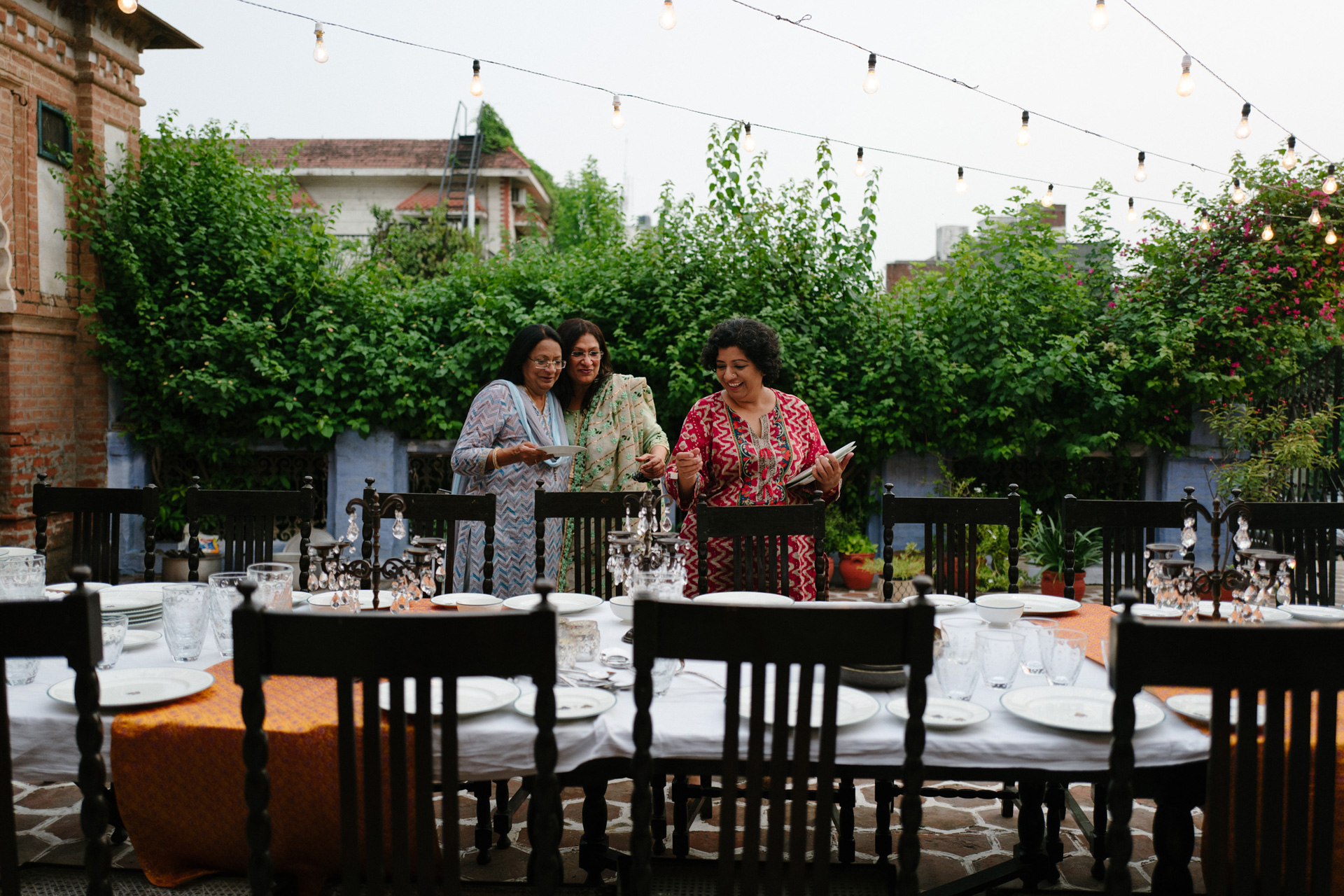 Chef's Table
What goes on inside the kitchens of some of the world's best chefs? David Gelb and Brian McGinn's hit series Chef's Table gives us a glimpse, taking us behind the scenes of prestigious restaurants – from Nancy Silverton's perennially packed LA hotspot Osteria Mozza to Adeline Grattard's fine dining restaurant in Paris. The show presents cooking as an art skill – expect lots of close ups of extravagant dishes, with food and chefs elevated to an almost godly experience. More recent series are more down-to-earth, profiling chefs at the helm of more affordable restaurants such as Asma Khan, founder of Darjeeling Express in Covent Garden.
WATCH: Netflix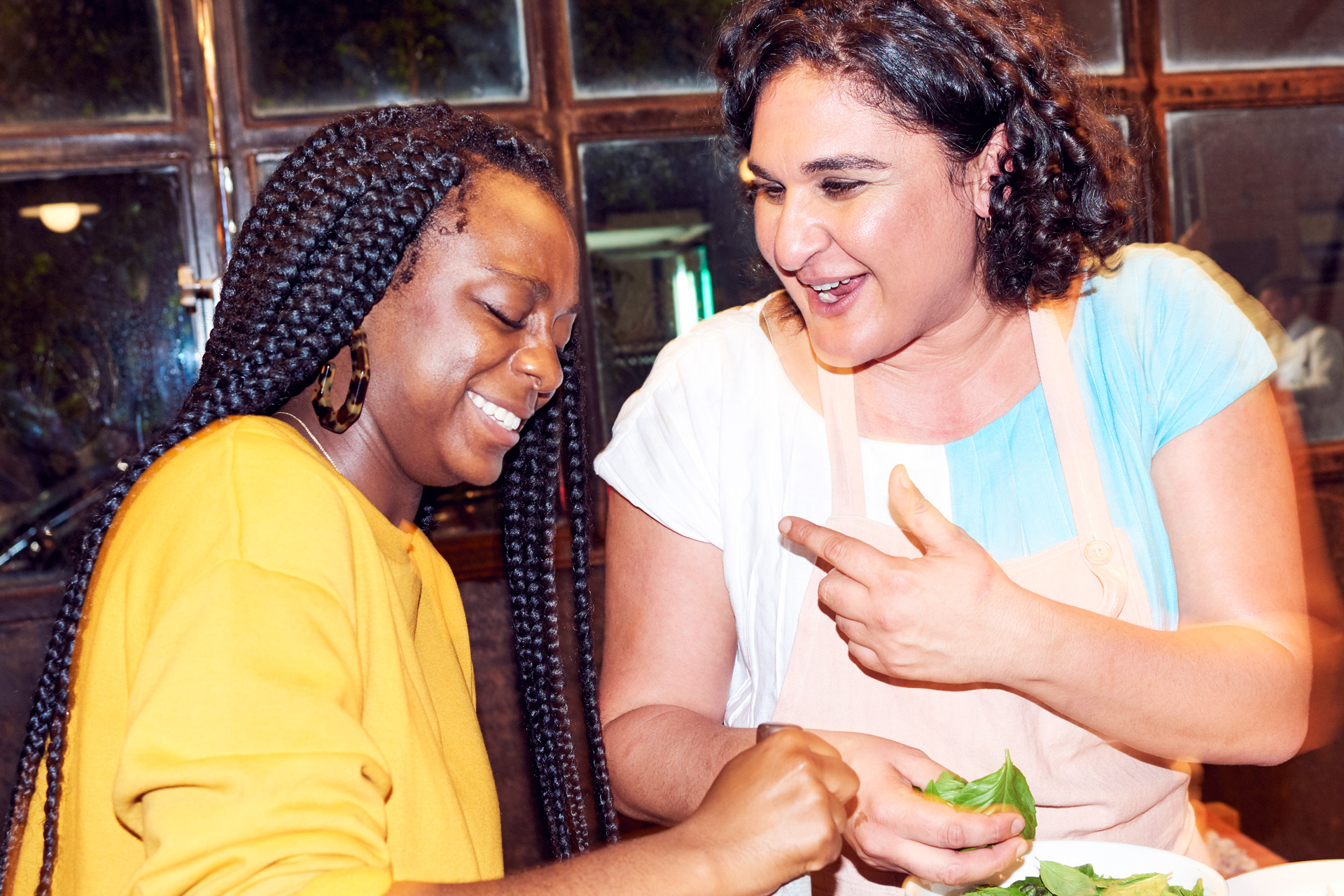 Salt, Fat, Acid, Heat
Based on her bestselling book of the same name, Salt, Fat, Acid, Heat is a cooking show led by Iranian-American chef Samin Nosrat, exploring what she believes are the four key principles of cooking. We watch Nosrat as she travels to places like Italy and Mexico, exploring how different parts of the world incorporate these pillars into their cuisine. Her enthusiasm for food is palpable, and the show is designed to convince the audience we too are capable of making delicious things. Expect cinematic close ups of food – but also more realistic shots, like Nosrat sneaking a bite of a meatball while it's cooking.
WATCH: Netflix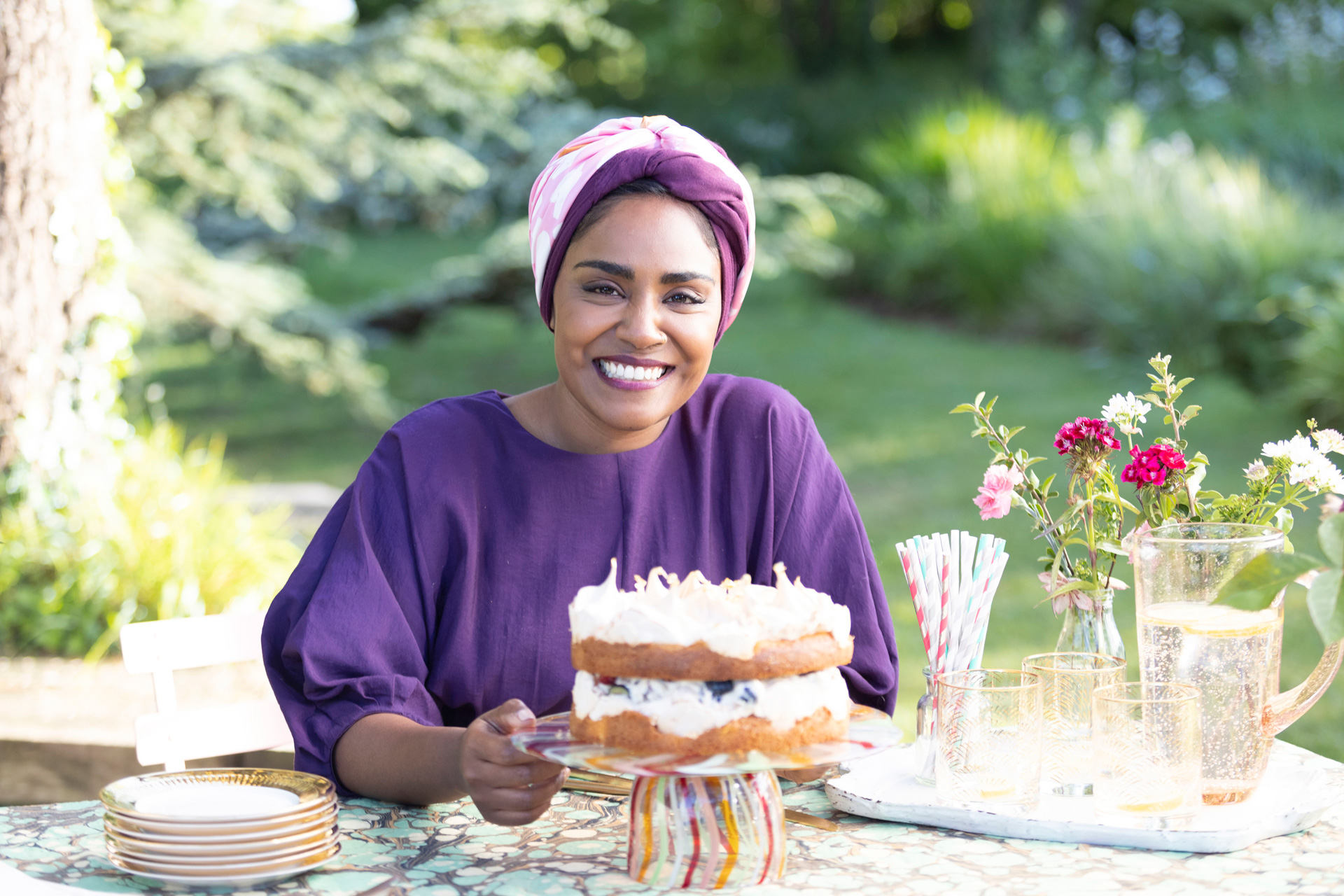 Nadiya's Time To Eat
In her BBC cooking show, former Bake Off winner Nadiya Hussain presents a series of recipes for time-poor people who want to eat well. Half hour episodes see the cheerful host offering easy shortcuts for tasty dishes, from ten-minute omelettes to a fish bake fleshed out with spaghetti hoops. We learn how to turn pancakes into a traybake treat, a hack for speeding up bread-making, and the quickest method for making ice cream. Feeling inspired? You can find some of the recipes in her book of the same name. 
WATCH: BBC iPlayer
Featured image: The Bear, Disney+