Friend Date Ideas for Valentine's Day 2021
---
Virtual events, cocktails and lavish treats
Valentine's Day may be full of love, romance and magical dates but it isn't just for lovers – although some movies may suggest otherwise. If you're single for the upcoming holiday or just want to spend the day cherishing your friendship, then read our guide to the ultimate friend date ideas for Valentine's Day. 
Best Books for Hopeless Romantics
Virtual Events
METAXA and Oliveology's Greek Night In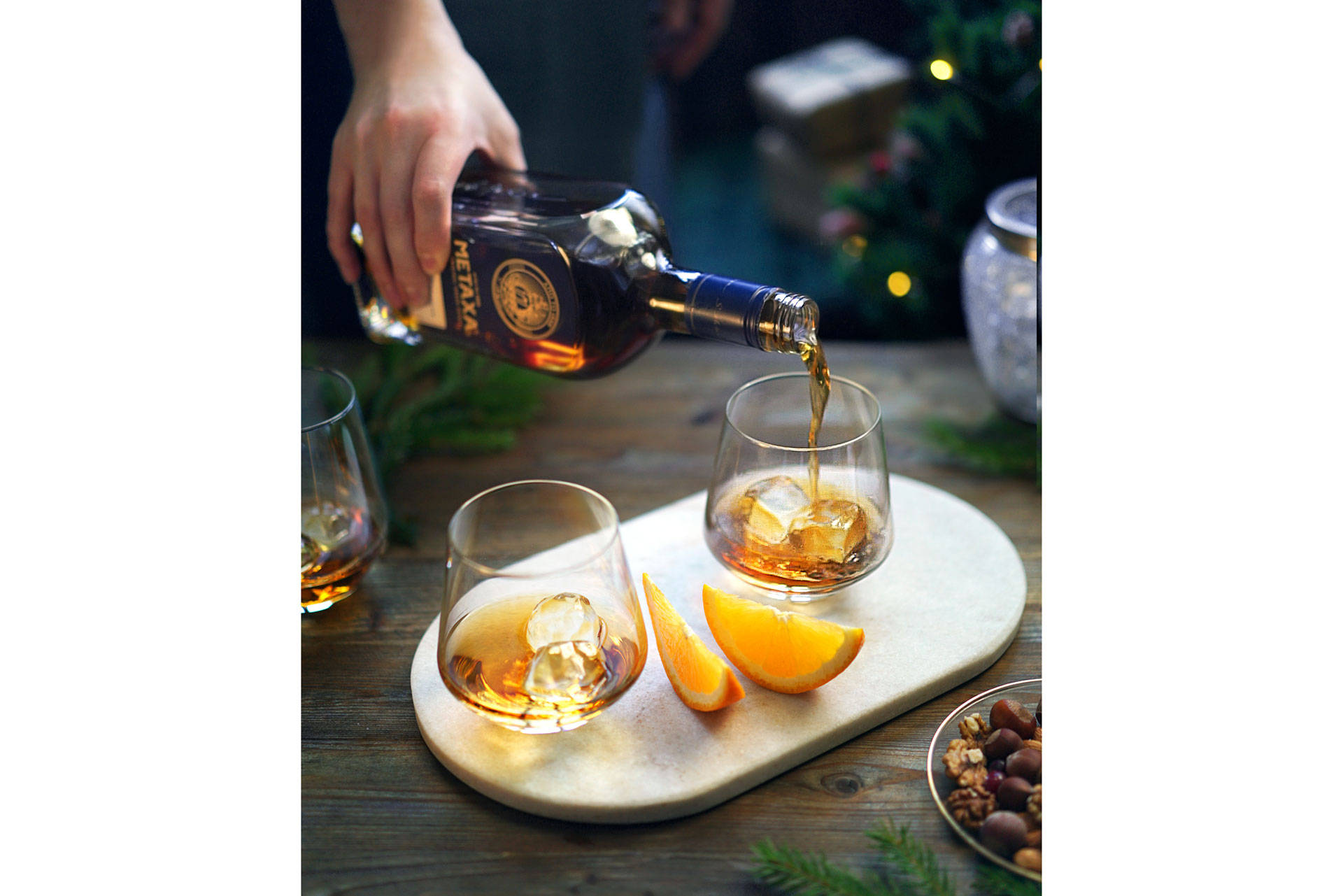 Enjoy a Greek night in this Valentines as London's purveyor of Greek artisan products, Oliveology teams up with Greece's most loved amber spirit, METAXA to bring you a virtual tasting workshop. The event includes a guided cocktail tasting and making masterclass accompanied by Greek food pairings for two, hosted by METAXA's brand ambassador Harry Gerakis and Oliveology's food anthropologist Nafsika Papacharalampous. Grab your friends (virtually, of course) and explore the authentic flavours of Greece from the comfort of your own home. Guests will receive four miniature bottles of METAXA 12 Stars, alongside dried figs, roasted and lightly salted almonds, kalamata olives, orange blossom honey and cold-pressed olive oil with lemons, oranges and thyme – the perfect cosy night in. Tickets can be purchased at oliveology.co.uk
Valentine's Day Cocktail Masterclass With The Creator Of The Pornstar Martini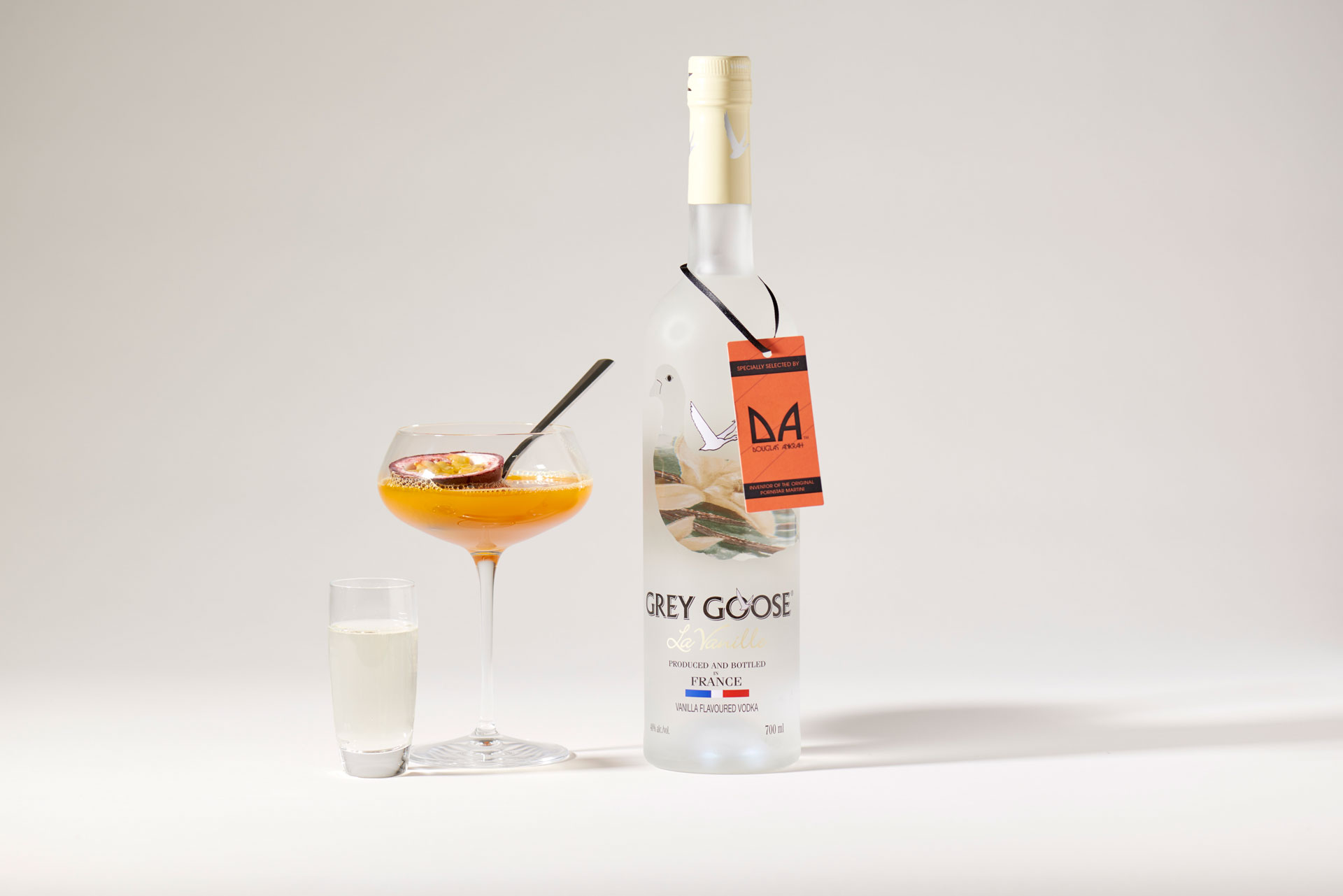 Join Douglas Ankrah, the man who created the much-loved Pornstar Martini cocktail, for a special Valentine's Day virtual cocktail masterclass. The masterclass will begin with a history on the cocktail itself and how it all began, plus a step-by-step guide on how to make the classic cocktail at home. Pre-order the kit here with all the ingredients needed, tune in with your friends virtually and sip on the exquisite Pornstar Martini for the ultimate alternative Valentine's Day date. originalpornstarmartini.com
Sherlock Holmes: An Online Adventure
Sherlock Holmes "The Case of the Hung Parliament" is a unique and enjoyable Valentines date that will have you and your friends interviewing suspects, reading reports, searching for hidden clues and researching old facts. Created by Les Enfant Terribles and virtual reality company LIVR, the innovative online adventure blurs the line between theatre, gaming and an escape room to bring you the ultimate virtual experience. Book your tickets online here.
Sangria and Secrets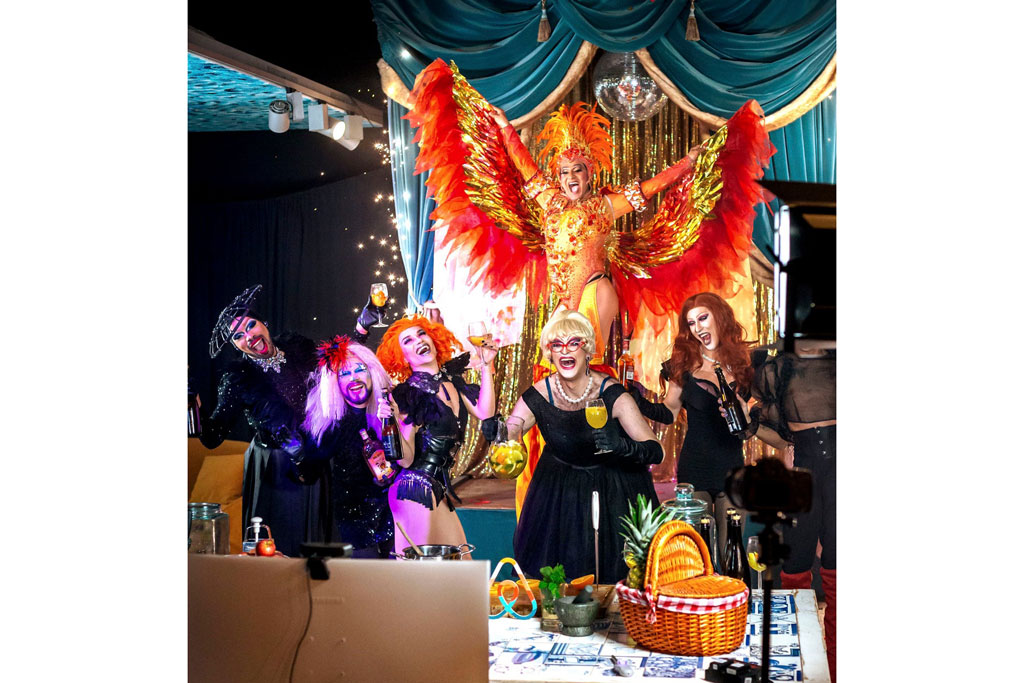 Get ready for fireworks, smoke effects and sparkling lights with a cabaret-style digital cocktail class like you've never seen before. Join the virtual party and learn to make fresh and delicious Portuguese sangria from scratch while chatting to fabulous drag queens about Lisbon, drag culture and more. Raise a glass to plenty of laughs, dancing and fun with your friends this Valentines Day. £30 per person, digitalwonderemporium.com
Sweet Treats & DIY Food Kits
BACARDÍ Rum-antic Cupcake & Cocktail Kit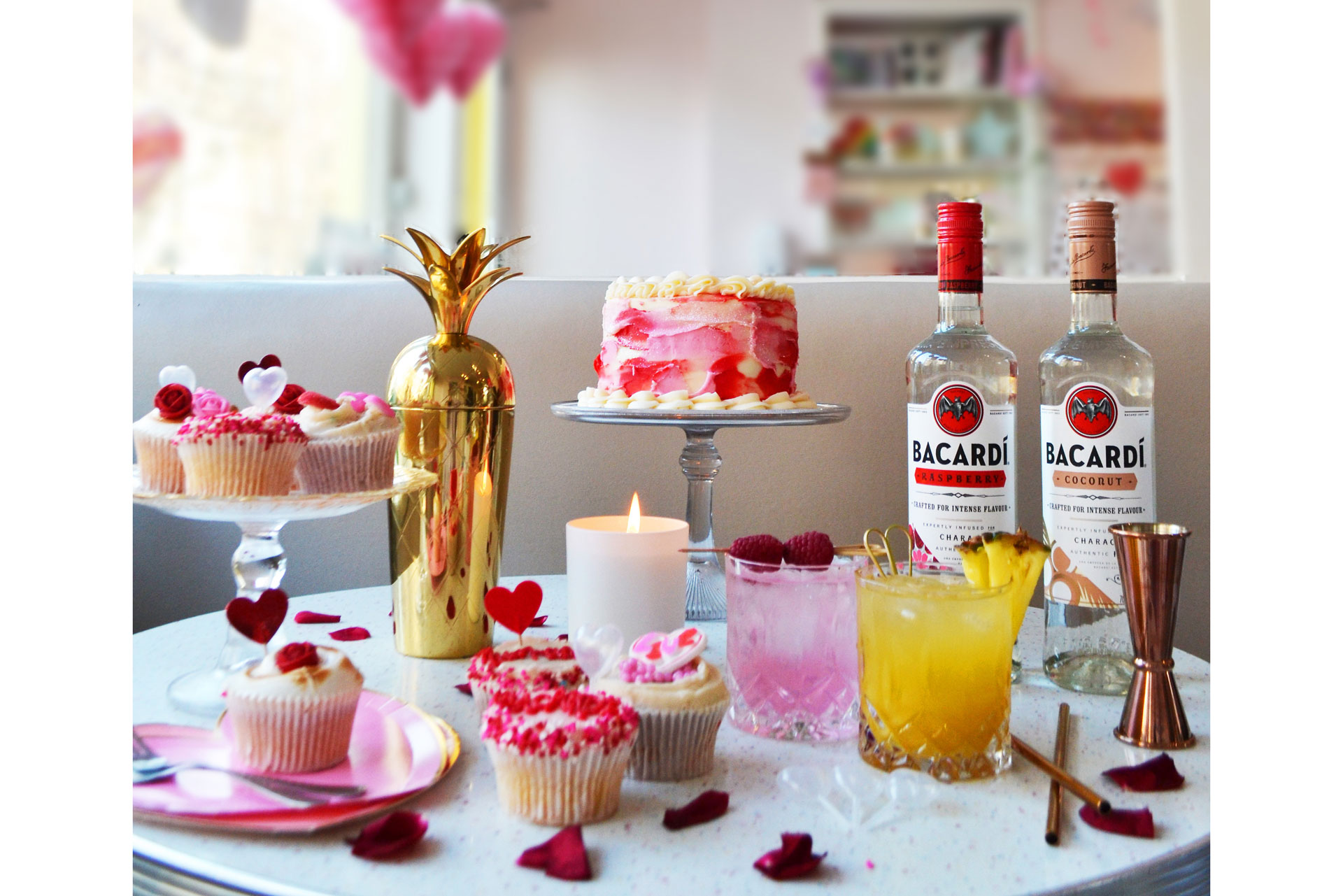 This Valentine's Day, BACARDÍ Rum and Primrose Bakery have launched a limited-edition BACARDÍ Rum-antic Cupcake & Cocktail Kit for the perfect night in with your best friends. Each kit includes six delicious rum-infused cupcakes, a choice between BACARDÍ Raspberry or BACARDÍ Coconut rum, mixers, garnish, cocktail sticks, heart-shaped ice cube moulds and more – the perfect girls night in. £30, primrose-bakery.co.uk
Ladurée Valentine's Day Macarons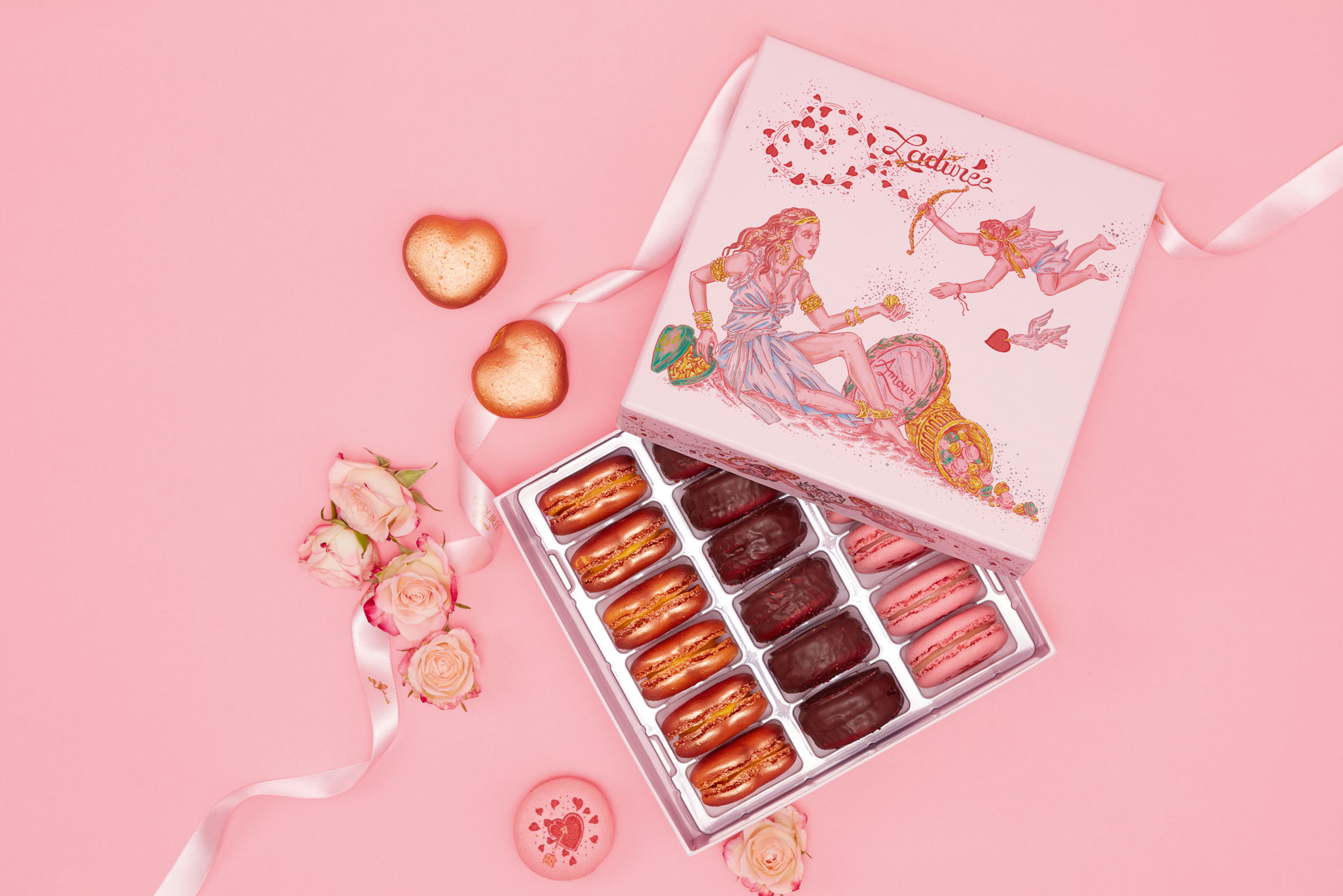 Send the perfect gift to a friend with Ladurée's limited-edition macarons. Ladurée chefs have created two yummy Valentines treats this year; a love heart-shaped passion fruit macaron decorated with a shiny bronze glaze, and the 'be mine' macaron available in a sensual rose flavour. In addition to this, you can send a gift box containing 18 macarons for the ultimate Valentine's Day indulgence, which includes the limited-edition delicacies and the addition of mouth-watering raspberry macarons coated in rich dark chocolate. Available online at laduree.co.uk
A Taste of Switzerland with Baur au Lac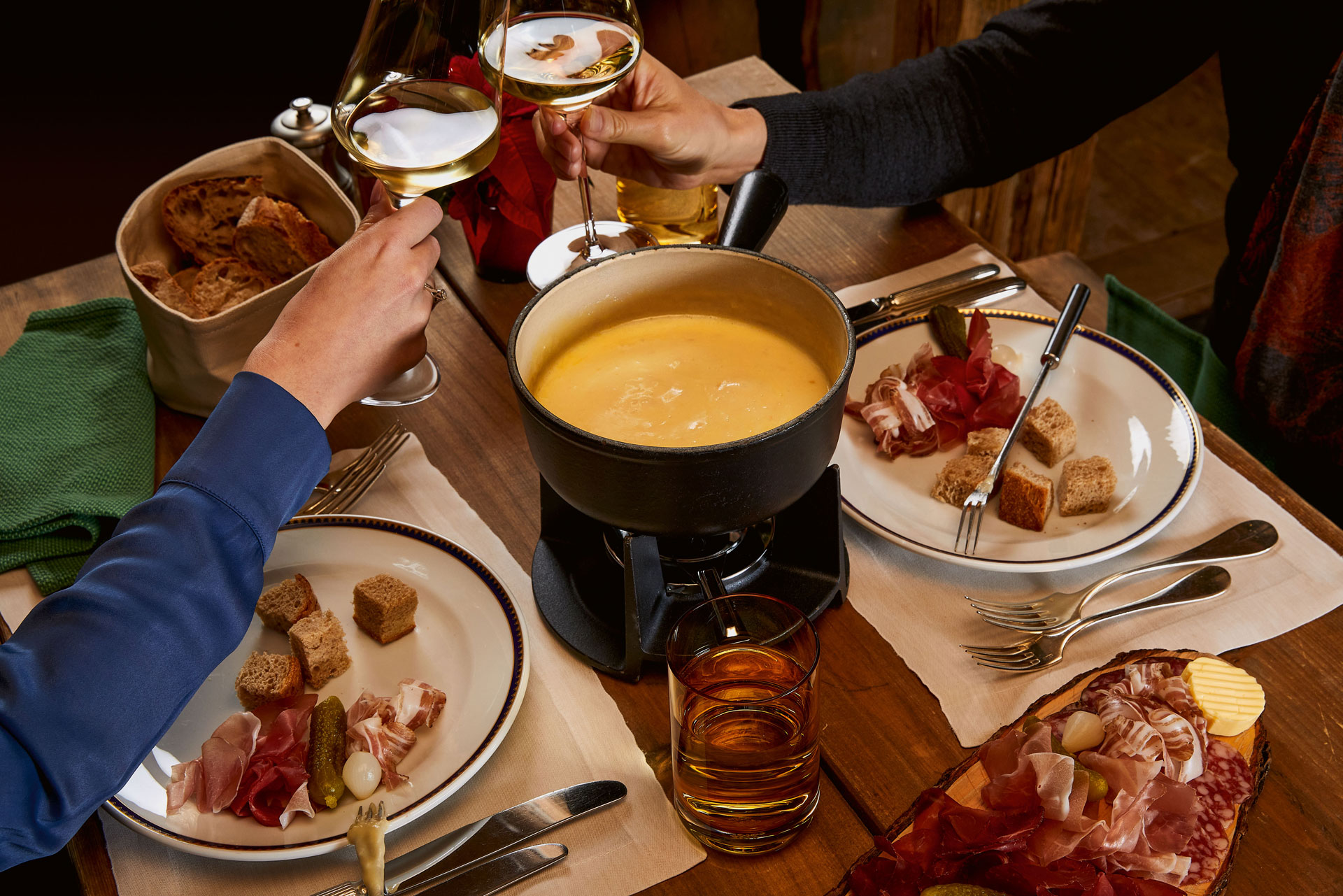 Transport your taste buds to Zurich's grand-dame hotel, the Baur au Lac and enjoy a Valentine's night in with a friend as some of Switzerland's finest delicacies can be delivered straight to your door. From traditional Swiss cheese fondue and Baur au Lac's in-house Swiss chocolate, a delicious date night is most definitely on the cards. bauraulac.ch/en
Pleesecakes Valentine's Variety Bundle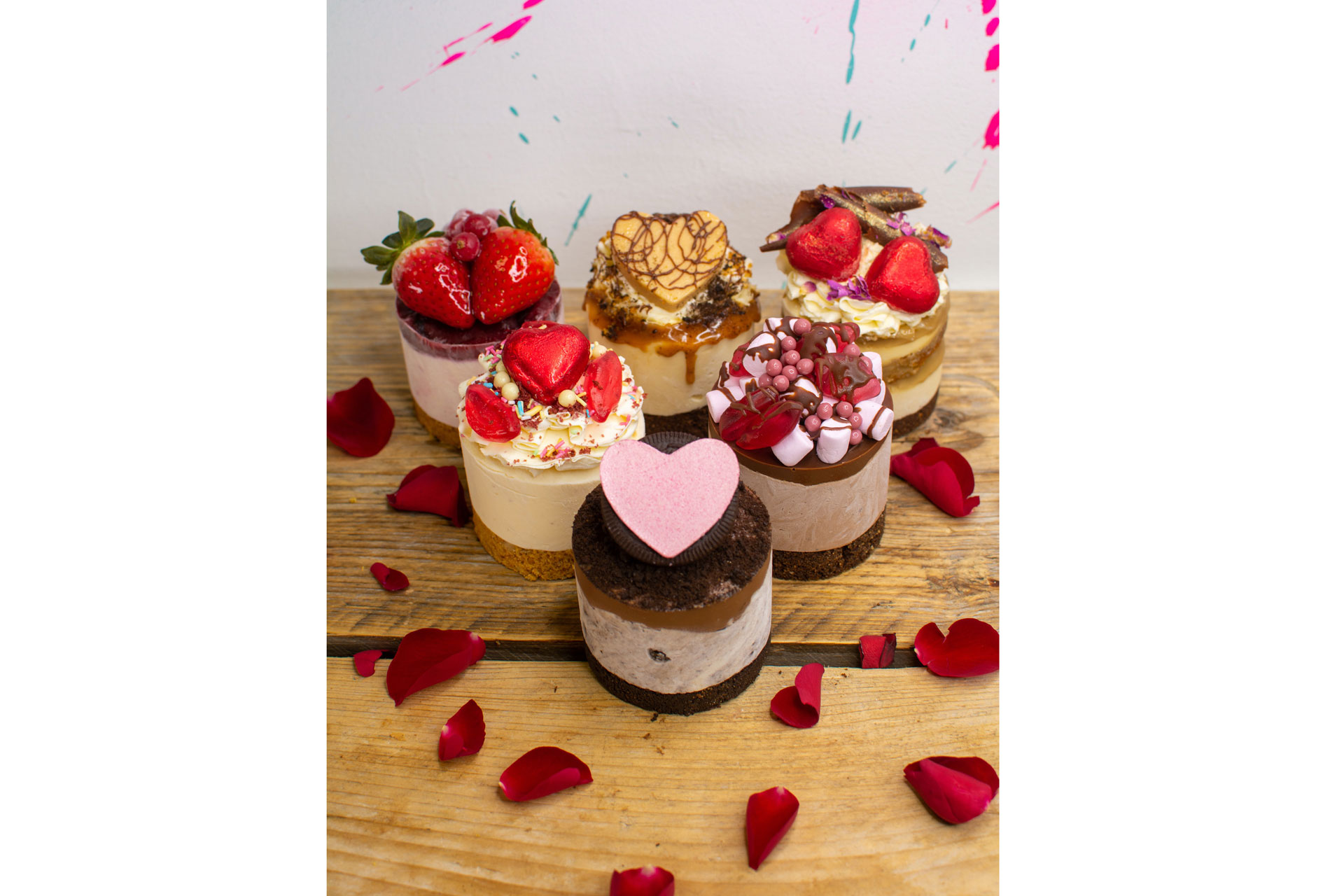 Let the cake do the talking with an order from Pleesecakes and their 'Mini Cheesecake Variety Bundle'. Featuring six yummy flavours of sticky toffee, rocky road, oreo, banoffee, mixed berry and salted caramel, the cakes can be ordered with a personalised note or Valentine's Day card to add that personal touch. Valentine's Variety Bundle, £35, pleesecakes.com
PAUL Bakery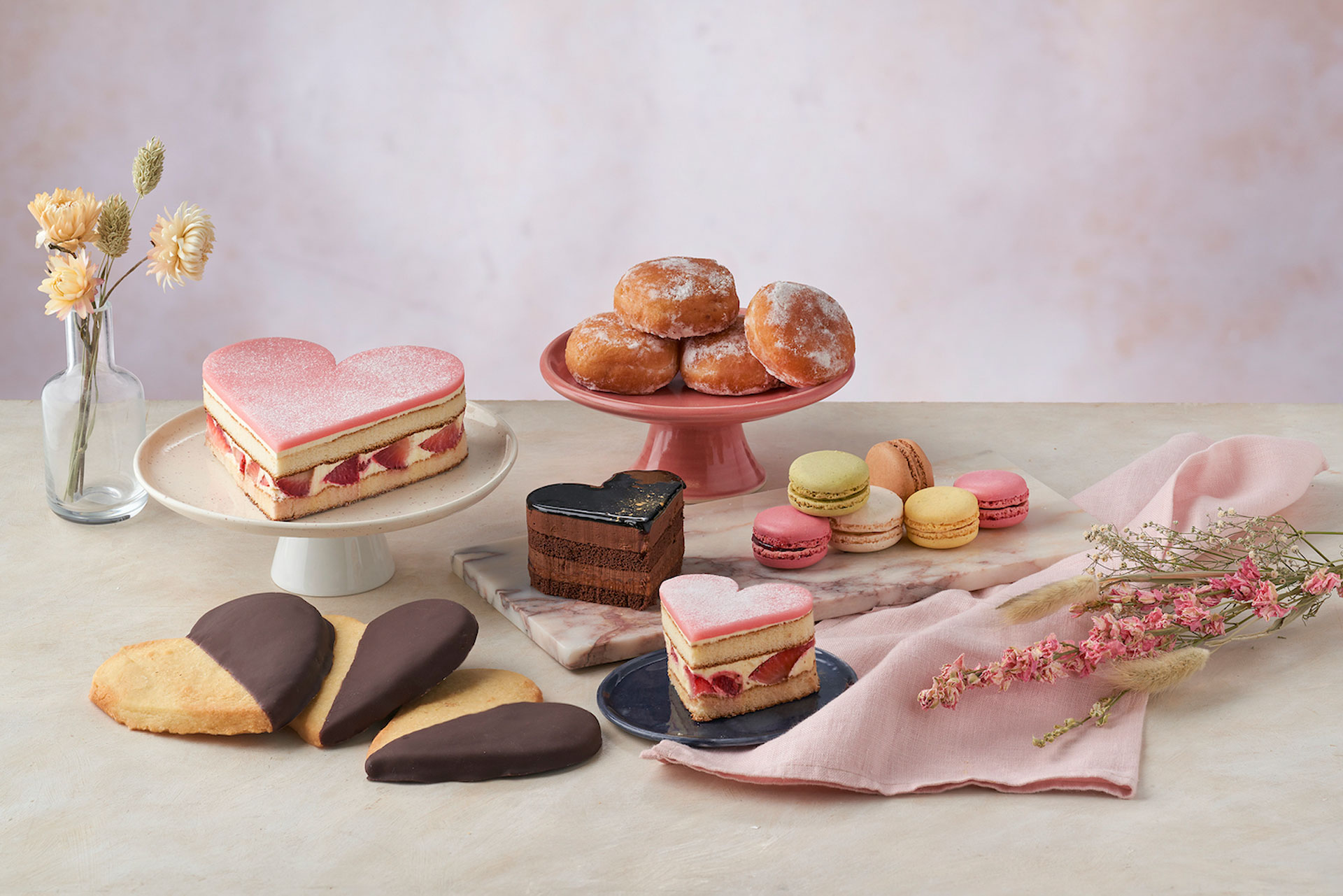 Share a little love with your best friend or housemate this Valentines in the form of freshly baked French pâtisserie from PAUL Bakery. The scrumptious treats can be sent to loved ones near or far to show how much you care, with an abundance of cakes, chocolate and macarons to choose from. Indulge in the 'You & Me Bundle', which includes two heart-shaped cakes and a box of 12 miniature macarons, or spoil yourselves with the 'Sent with Love Box' featuring additional treats of shortbread biscuits dipped in chocolate and five chocolate beignets. Both boxes can be pre-ordered from paul-uk.com from 25 January.
Perrier-Jouët Blason Rose x Hawksmoor Valentine's Day Meal Box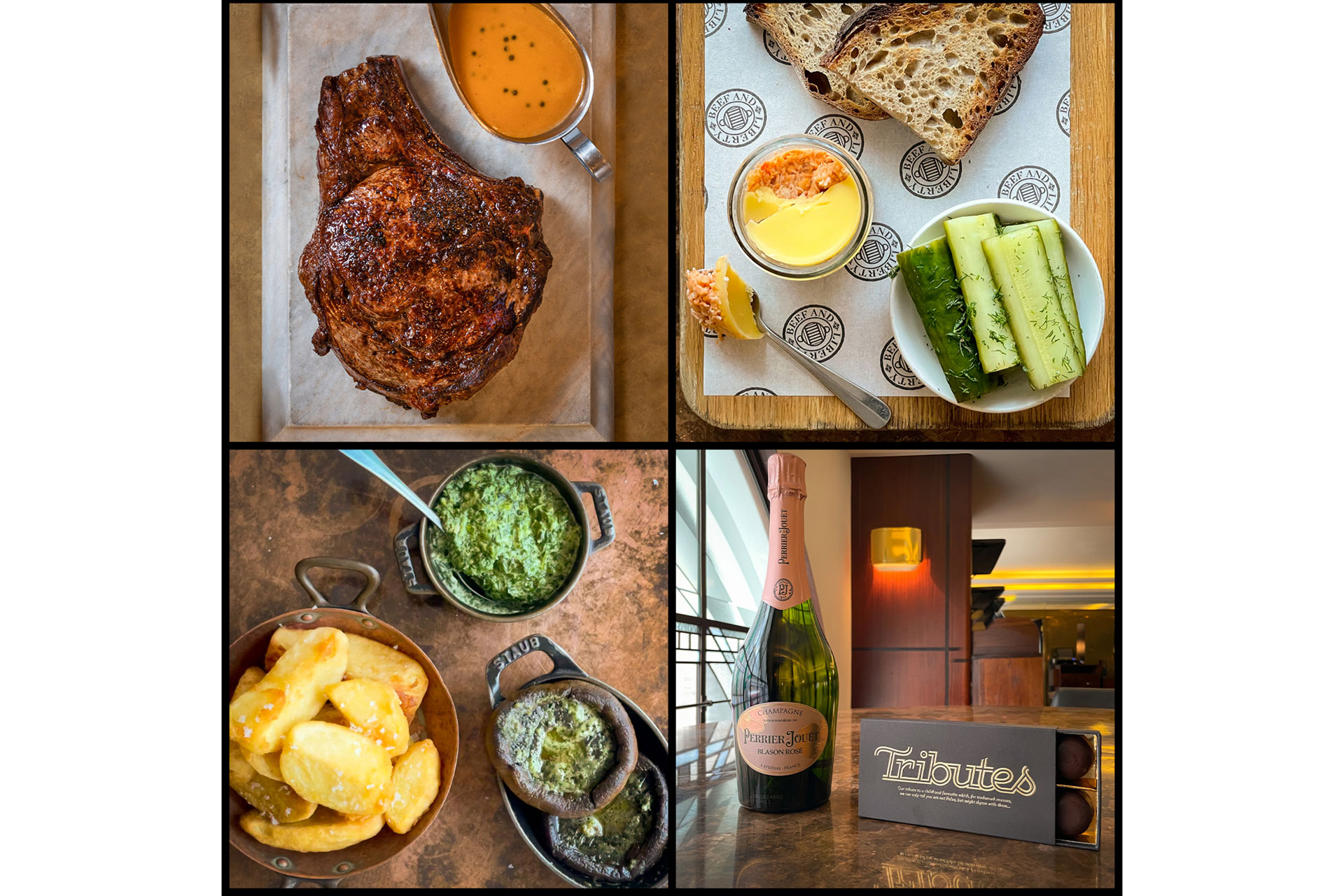 Share a sumptuous meal with the Perrier-Jouët and Hawksmoor Valentine's Day meal box delivered straight to your home. Featuring an array of decadent delights, including fresh potted crab with pickled cucumber, Hawksmoor prime rib (with a steak guide), creamed spinach, oven chips, creamy peppercorn sauce and home-made salted caramel tributes – the ultimate luxury at-home dining experience that can be shared with friends, family or housemates. Guaranteed to be just as delicious as a meal out, the menu is designed to be paired perfectly with Perrier-Jouët Blason Rosé, a lavish pink cuvée to top it all off. £120, thehawksmoor.com
Covent Garden's Floral by LIMA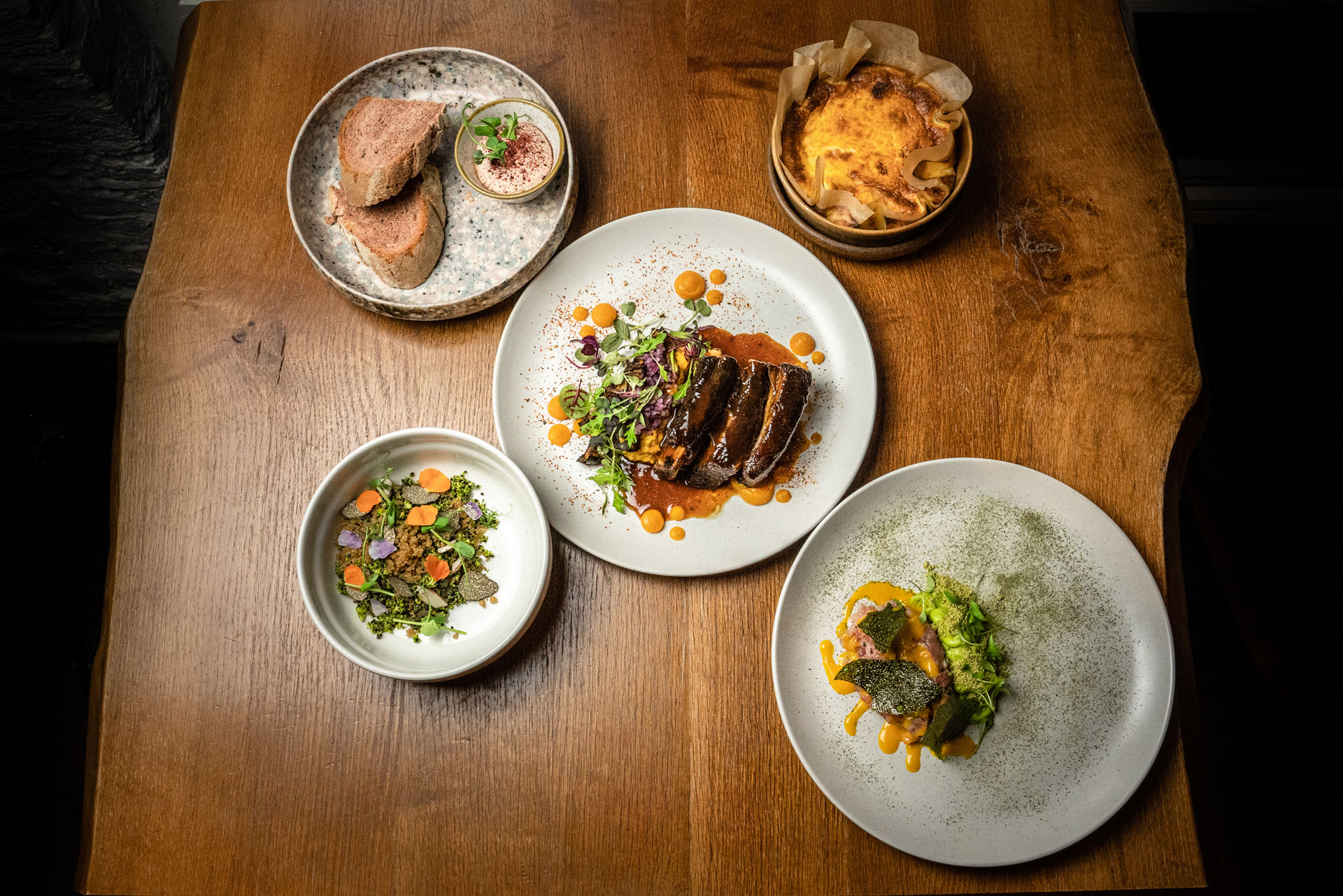 Celebrating with someone in your household? Then embark on a unique dining experience from Floral by LIMA with their new LIMA box. Each box contains four courses that can shared between two to four people, with easy to follow instructions from their Head Chef for the finest Peruvian experience. LIMA box, £75 for two/£140 for four, coventgarden.london
Covent Garden's Cinnamon Bazaar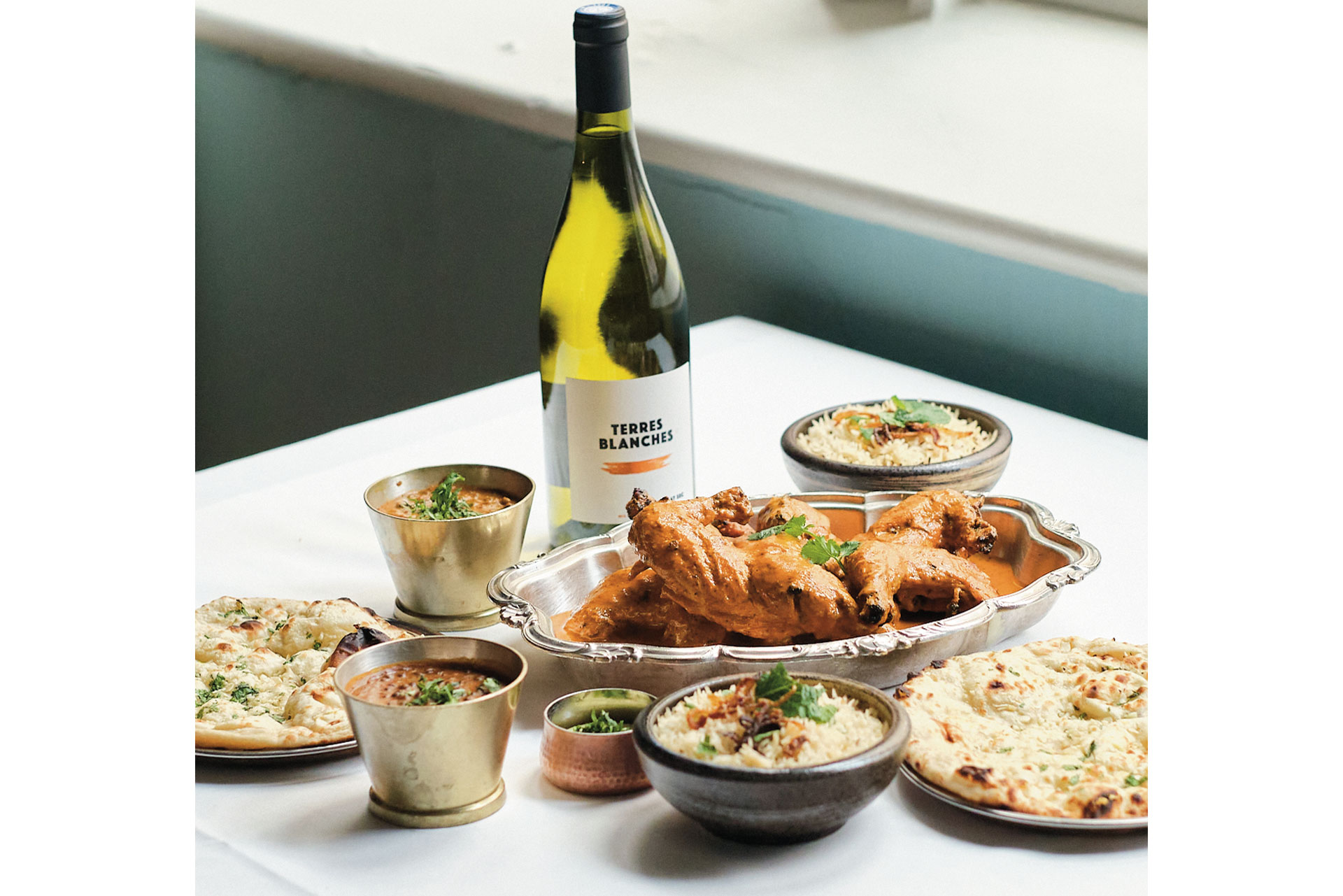 Discover a taste of Cinnamon Bazaar's impressive Indian cooking with its Feast at Home meal kits. Recreate an enjoyable dining experience for yourself and someone special, ranging from vegan spreads to feasts for two and up to five people, ensuring there is something for everyone to enjoy. £100 for two, cinnamon-bazaar.com
Lavish Cocktails
Lockdown may prevent us from going to the bar for a couple of drinks, but you can still shake up a cocktail or two. Have a cocktail-inspired date with your friends (be that virtually or in person) with these delectable recipes inspired by the most romantic day of the year.
The Cointreau Sparkling Margarita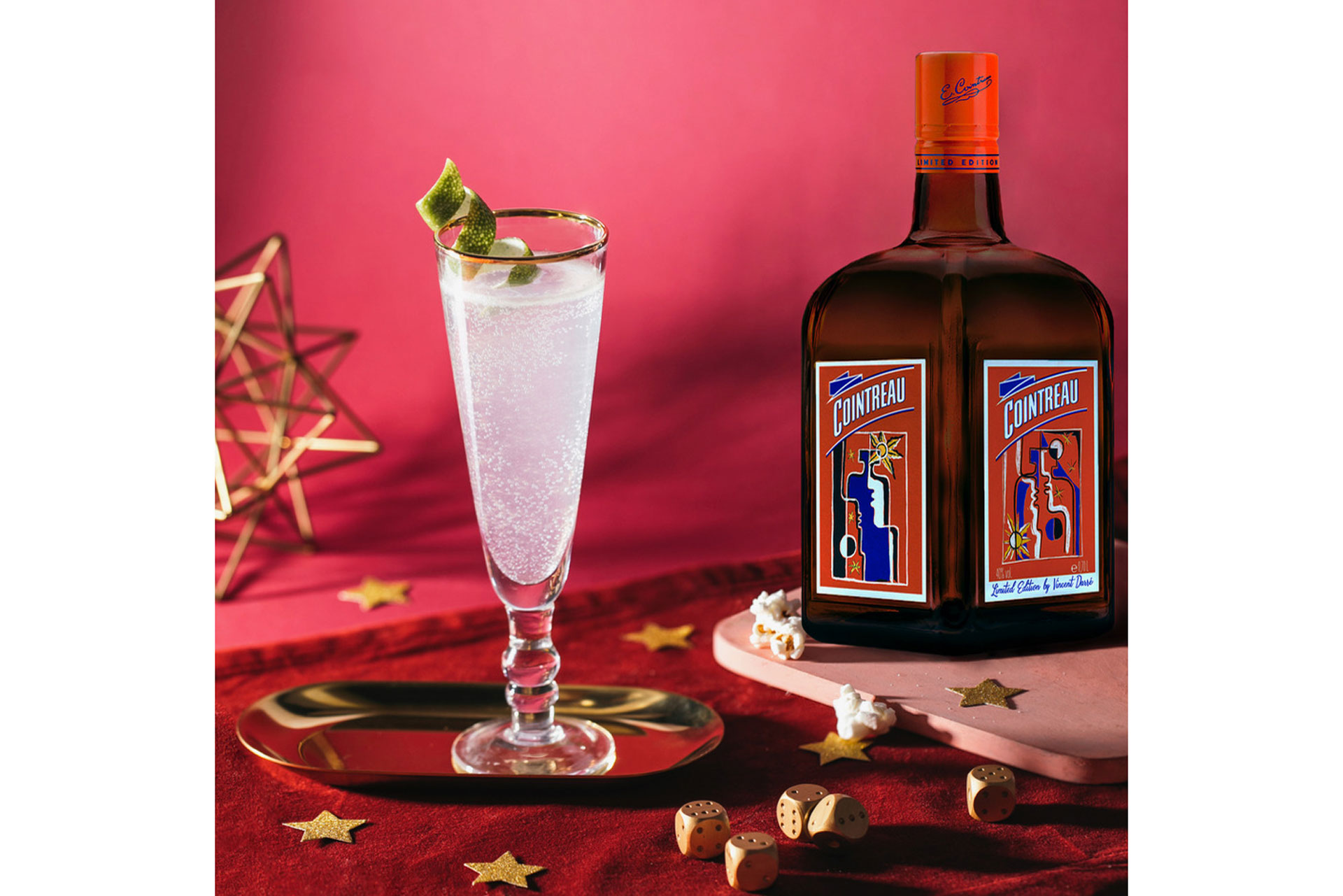 Tasting as good as it looks, this Cointreau margarita makes the perfect date night tipple to enjoy with a friend or housemate at home. The lavish cocktail contains hints of fizz, sweet syrup and citrus freshness.
Ingredients 
20 ml Cointreau Limited Edition by Vincent Darré
30ml Blanco Tequila
15 ml Fresh Lime Juice
1 Bar Spoon Simple Syrup
1 Shake Edible Pearlescent Powder (optional)
Sparkling Wine
Method  
Pour all ingredients directly into a shaker.
Shake and strain into a chilled flute.
Top with Sparkling wine and garnish with a lime twist.
SERVED's The Champagne Double Take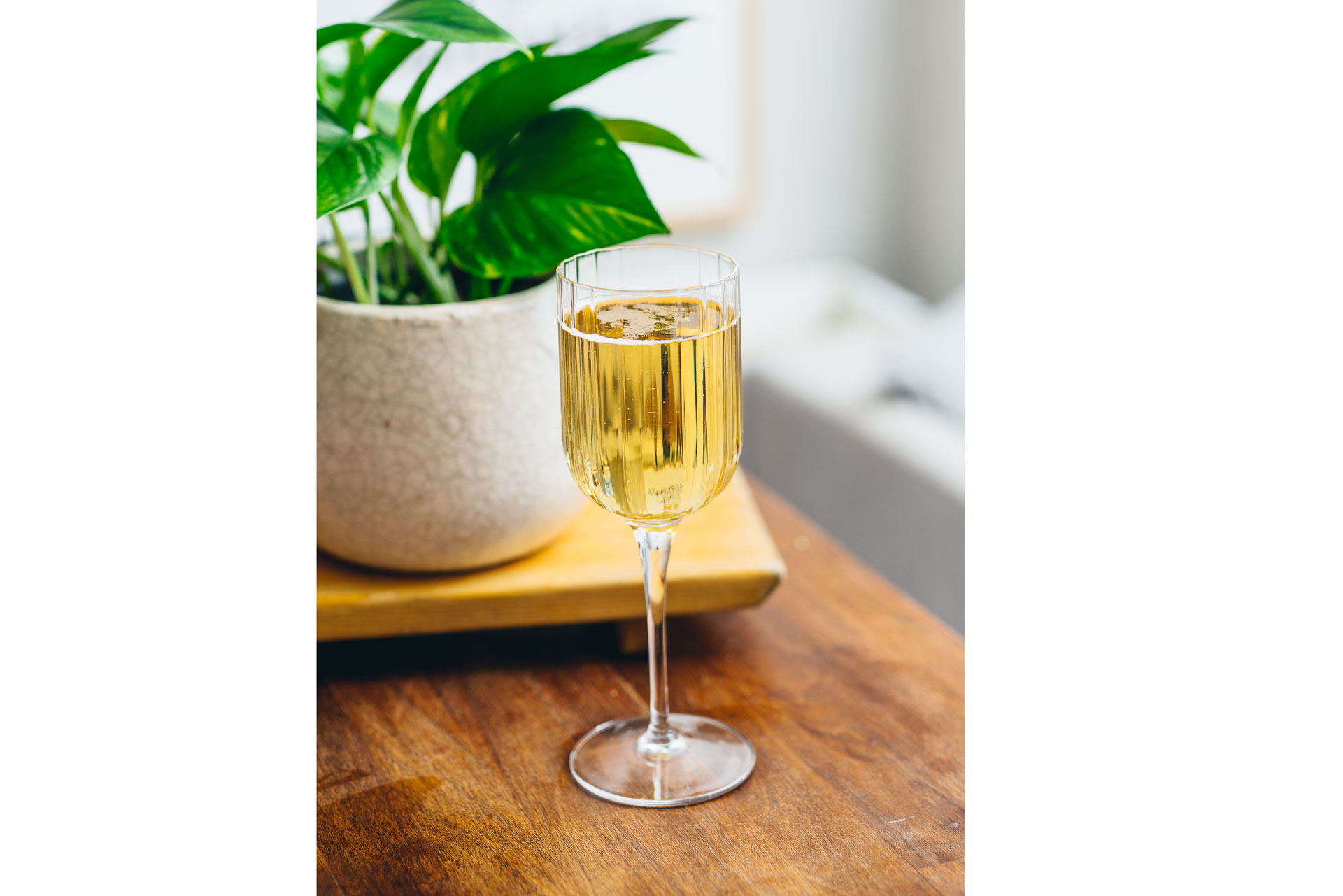 Celebrate at home in style with SERVED's The Champagne Double Take, a sophisticated tipple offering the perfect balance of sweet and sparkling flavours paired with bold and spicy citrus kicks. Recipe Courtesy of Andrea Maiolan, The Connaught.
Ingredients  
SERVED Raspberry: 125ml
Courvoisier Cognac VS: 15ml
Orange Essence: 5ml
Peychauds Bitters: 1 dash
Method 
Combine and shake all ingredients and top up with SERVED.
The Botanist Gin Pomegranate Martini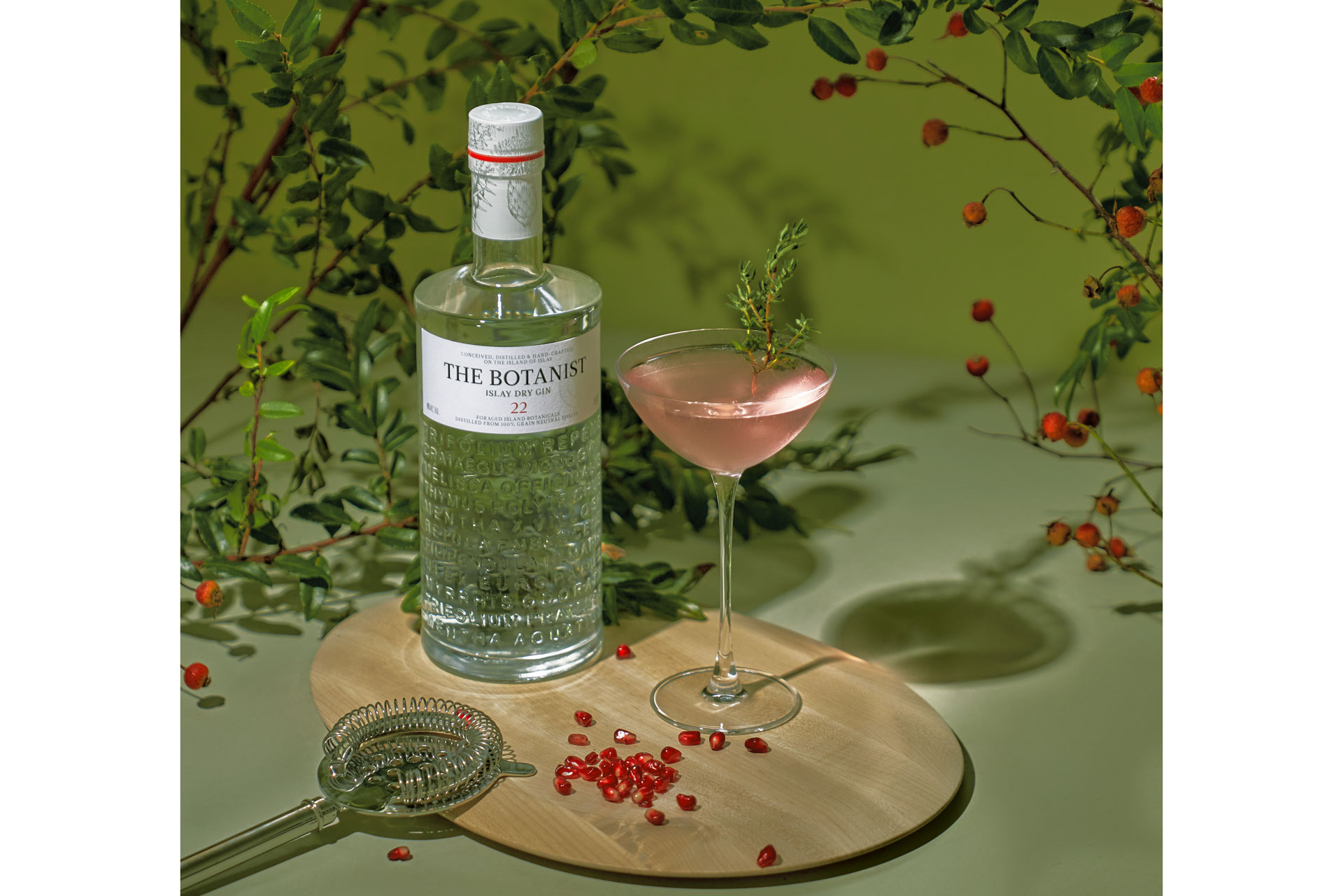 The Botanist Gin Pomegranate Martini is every gin lover's dream, filled with sweet and delicate gin botanicals and delicious hints of pomegranate.
Ingredients
70ml The Botanist Gin
1 heaping tablespoon fresh pomegranate arils
15ml dry vermouth
Method
Muddle pomegranate arils with gin and allow it to steep (1-2 hours).
Add the infused gin and vermouth to a mixing glass with ice and stir to chill.
Fine strain into a chilled cocktail glass.
Garnish with a sprig of fresh thyme.
Kocktail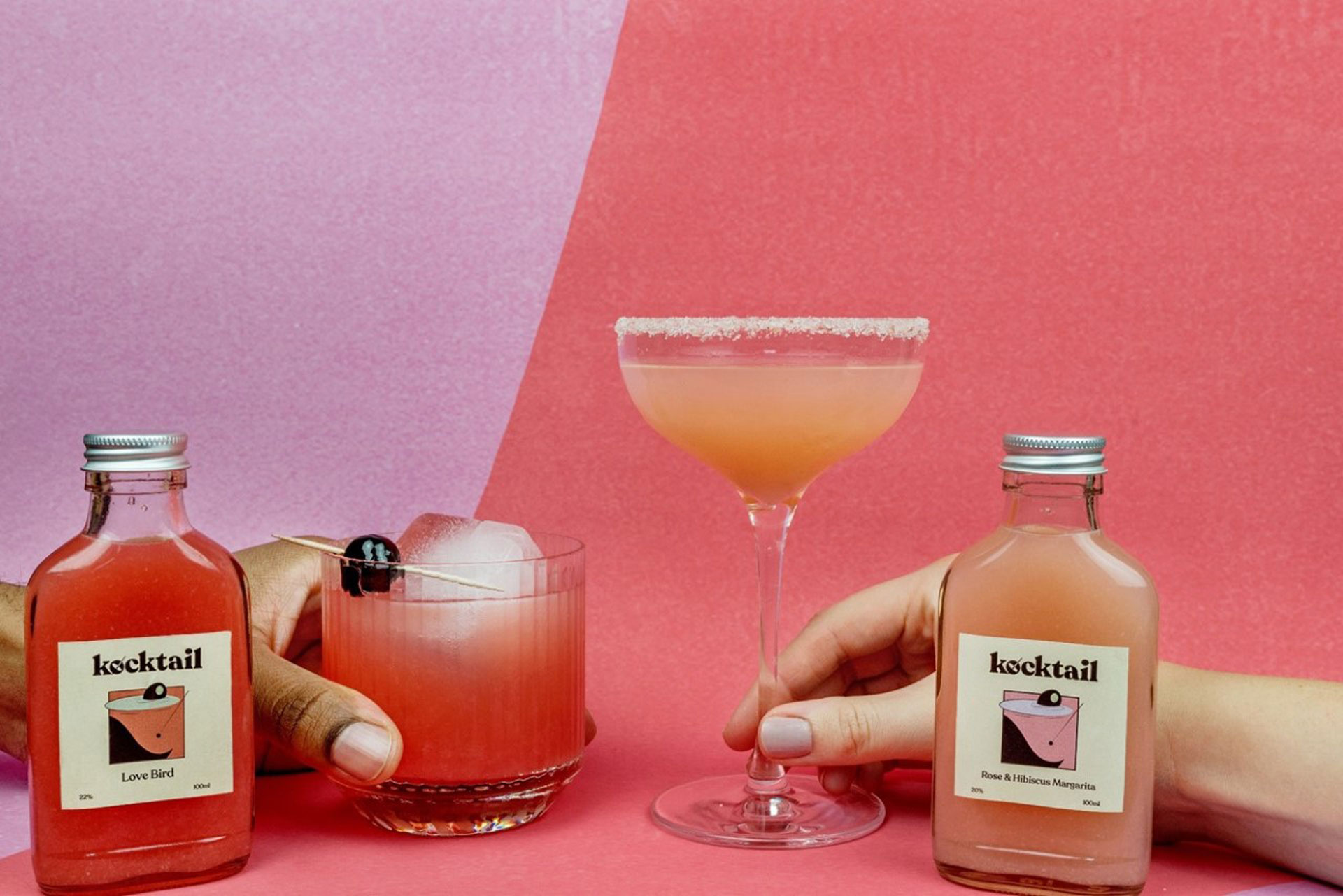 Don't feel like making a cocktail yourself? Order from Kocktail and enjoy the charm of bar-quality cocktails, bottled for a special Valentines Day at home. The drink's menu is created by award-winning 'Kocktail Curator' Neil Donachie and changes monthly, with February's choice of tipples set to include Love Bird, Rose & Hibiscus Margarita and more. Brimming with flavour and produced with the finest ingredients, the delivery includes accompanying garnishes so you can sit back, relax and cheers to a night of kocktails. kocktail.co.uk
Featured Image: Unsplash
DISCOVER MORE:
The Best At-Home Crafts Courses / The Best Virtual Theatre Shows To Watch Now