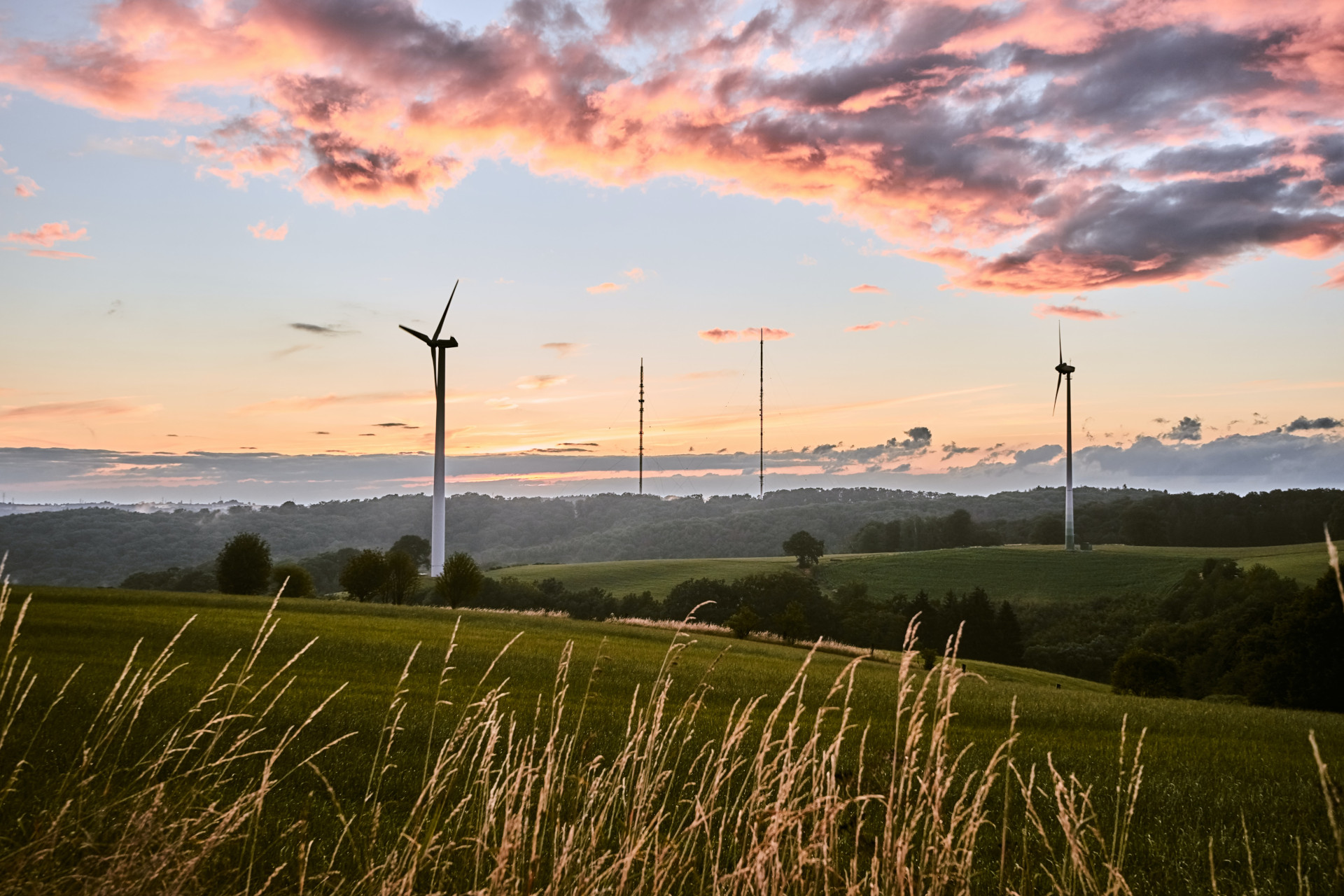 Green Heroes: Geraldine de Boisse, Vice President of Innovation at Bulb
---
'At Bulb, we're all about progress, not perfection; collaboration, not condemnation.'
Bulb provides its consumers with 100 per cent renewable electricity from solar, wind and hydro. When will you make the switch?
When was your green lightbulb moment?
Growing up, my father used to collect grey water from our sink to feed our plants. So I've been aware of the impact of my own behaviour on the environment since I was very young. Before I came to Bulb, I started my own business in the food waste space, and it wasn't until then that I fully understood the impact we could each have individually. Being more mindful about meal planning means an average family could save £300 a year not wasting food.
What green business practices are you most proud of?
At Bulb, I'm VP of Innovation leading our talented team of product managers, data scientists, engineers and marketers. I work primarily on developing smart energy – this is things like electric vehicle charging and home batteries that are crucial in getting us to net zero. The greenest unit of energy is the one that you don't use – that also happens to be the cheapest unit of energy. That's why Bulb does everything it can to help our members use less energy, and why we're also a B Corp, which means we adhere to rigorous standards around sustainability.
For example, we've developed a carbon calculator that has saved an estimated 30,000 tonnes of CO2 since launching in 2019. It's a simple, easy way for people to track their carbon footprint so they can take small steps to reducing it.
What makes you feel positive about a sustainable future?
Setting net zero goals isn't necessarily something that companies and business leaders were thinking about a few years ago. But things are changing. Bulb recently launched the Tech Zero taskforce, a group of innovative companies coming together to tackle the climate crisis, accelerate progress towards net zero and help consumers to make greener choices. We've got more than 130 members in just over a month. That makes me feel positive.
And what are the facts that make you fearful?
I can understand why people might feel fearful at the headlines, but small changes can make a really big difference. Switching to a renewable energy supplier like Bulb is one of the easiest. Going electric with your car, too, makes a huge difference and is super easy to manage through Bulb's app.
Who is your own green hero?
I think I'd have to say Ellen MacArthur. I think the work she's done with her foundation to promote the concept of a circular economy has had an incredible impact on businesses. She's really accelerated the movement.
Can producing anything new really be called sustainable?
Absolutely. Producing new technology that helps people to better manage and reduce their energy usage, like we're doing at Bulb, is sustainable.
Name three other of your favourite brands who are doing the right thing and why you like them?
1. Tesla: they changed the electric car game for everyone; as an EV nerd, I can't help but be a fan
2. Typology: they're a natural skincare brand, very transparent about what they put in their products. Plus they're a B Corp, like us.
3. Clean Living: natural and refillable cleaning products, and they work really well!
Should we be green shaming the brands/companies who are doing nothing to change their ways?
At Bulb, we're all about progress, not perfection; collaboration, not condemnation. That's one of the reasons we founded the Tech Zero taskforce – to bring companies together so that we can all get better, and all do more. We want to spend a lot less time throwing stones and a lot more time building a sustainable future together.
What are the biggest challenges in running a sustainable business?
It can be difficult, especially when we read the headlines, but we're all committed to providing affordable, renewable energy to millions of people around the world. We're a B Corp so we're committed to the 'triple bottom line' of people, planet and profit.
What advice can you give to other businesses who are wanting to do better?
Join the Tech Zero taskforce! That's exactly why we started it. It's a group of companies sharing resources and knowledge to make concrete steps to reach net zero. We know that coming up with concrete and actionable plans to reach net zero emissions isn't easy, especially for small businesses that don't have the budgets for sustainability teams or consultants. But when businesses work together there's so much that we can achieve.
Will you sign up to going carbon neutral (or even negative) by 2050?
Yes. Bulb has committed to reaching net zero by 2030 and we're a carbon neutral business right now. We're helping other businesses to do the same with the Tech Zero taskforce.
Three things we should all, as individuals, be doing to help in the climate change fight?
1. Make sure that you're signed up to a renewable energy supplier, like Bulb.
2. Start using a carbon calculator – this isn't about making you feel bad, it's about getting some sense of what impact you're having to help get you in the net zero mindset and start making small, easy changes.
3. Making the switch to owning an electric vehicle will make a huge difference. And Bulb's EV product is here to help make it as simple and affordable as possible.
Read about Bulb's ambition to reach Net Zero here    
Featured image: Unsplash
More Green Heroes…
Green Heroes: Jason and Emma Ash, Founders of YoungPlanet / Green Heroes: Sebastien Sainsbury of Crate to Plate