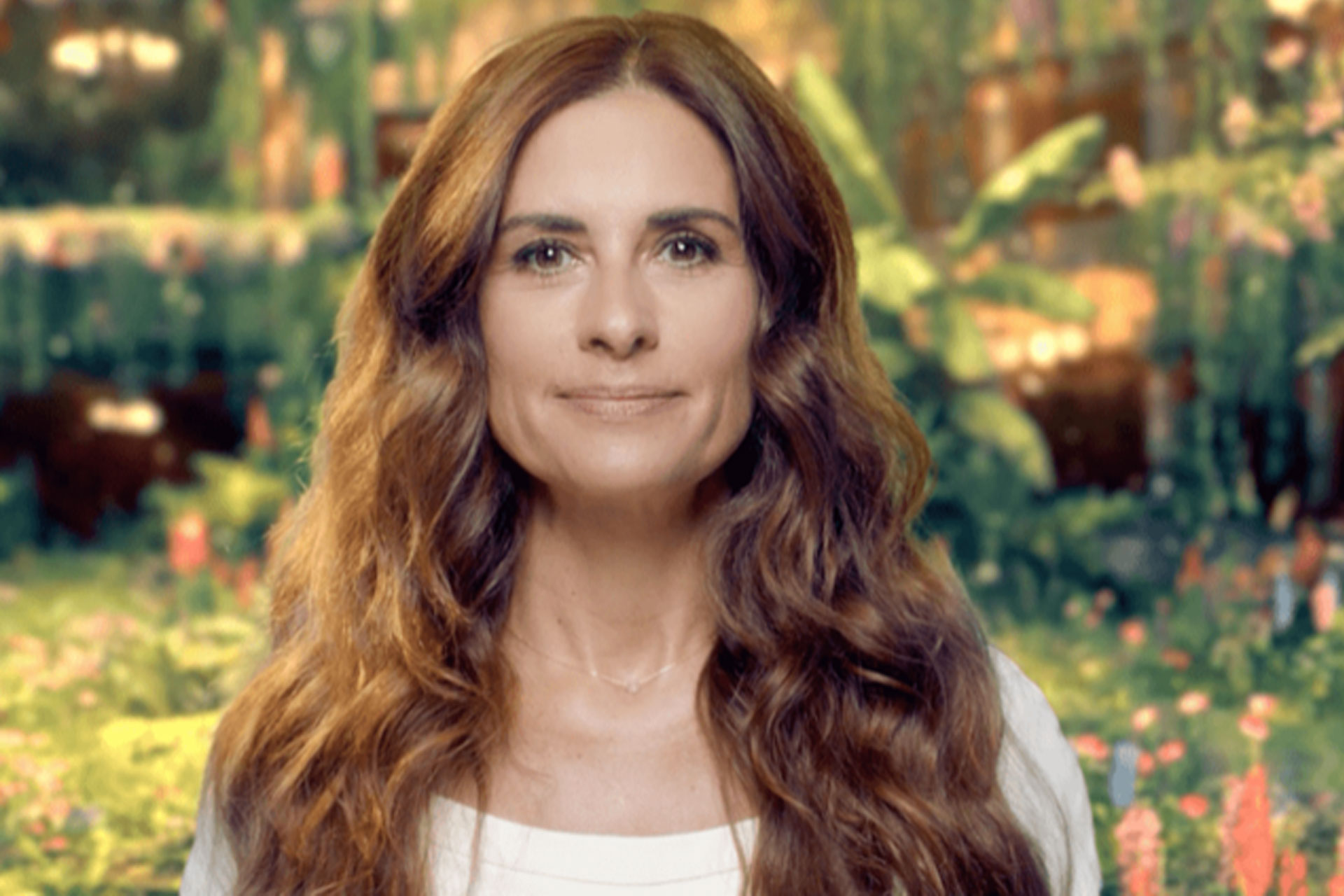 Green Heroes: Livia Firth, Founder of Eco-Age
---
'Respect is the hero word here. Respect people. Respect the environment. It's not that complicated I can assure you.'
Livia Firth is somewhat of a tour de force. 'She doesn't stop. If you say no, she asks again, I admire that', is how Tom Ford reportedly describes her.
Pushing the sustainability agenda has been her life's work. She's a global ambassador for Oxfam, and in 2015 she was the executive producer award-winning documentary The True Cost, which examined the dark underworld of fast fashion. Currently, her principal focus is Eco-Age, a consultancy firm she founded that helps clients from Stella McCartney to Wembley Stadium improve the sustainability of their supply chains.
This October, Eco-Age and Livia are launching The Renaissance Awards, in partnership with the president of Tuscany and the Mayor of Florence, which is dedicated to international young leaders. 
Green Heroes: Livia Firth, Founder of Eco-Age
What motivated you to launch The Renaissance Awards?
This year it had to be all about the solutions for a future that is environmentally regenerative and socially just.  Sustainability is a multi-faceted issue and knowing that we have only 9 years left to make it right – ahead of COP26 we needed to send a strong message.  Stop talking (as Greta Thunberg just said) and show us the solutions.  There are so many young leaders that are doing just this – working on solutions, showing us that it can be done. They really are like a new Renaissance and we wanted to celebrate that and shine the spotlight on them.
Why have you decided to focus specifically on young leaders?
Our governments and other leaders are not doing enough. They served the purpose of alerting us, but now we need the solutions. The youth of today are the ones who are going to live in the future we are destroying, so it has to be about them. We should listen to them. They are the ones building the future and taking on global challenges with intersectionality at heart, knowing we cannot solve one problem without looking at them all.
What makes you feel positive about a sustainable future?
Our young leaders. Three years ago, when Greta Thunberg started the Fridays For Future movement and all the students protested on the streets – it gave us a huge boost at Eco-Age. For the first time the youth was mobilising and it is something extraordinary. Also from a business point of view: these kids are the new consumers, so businesses need to listen to them.
Who is your green hero?
Every single citizen who acts responsibly.
Can producing anything new really be called sustainable?
Sadly today no as we produce way too much. So many disposable goods are everywhere; it's all driven by disposability. But we must remember that there are plenty of small producers – whether they are farmers or fashion brands that work with artisans for example – that are doing it well. And we should reward them.
Name three of your favourite brands who are doing the right thing and why you like them?
Zazi Vintage – because they work with artisan communities in parts of the world like Afghanistan where the skills are incredible and they do it in a way that is sustainable.  Every garment from Zazi comes with the picture and the story of the woman who made it. It's so special.
Candiani denim – I have never met anyone like Alberto Candiani, who has so much passion for sustainability and the solutions to always improve. Their recent Coreva denim, the first elastic denim which is fully compostable, is genius.
Shiffon – a small sustainable jewellery brand started by Shilpa Yarlagadda from her dorm at Harvard in 2017.
It's not enough to name just three though! There are so many.
Should we be shaming the brands and companies who are doing nothing to change their ways?
One hundred percent yes. They call us consumers but we are citizens and this 'C' is powerful to make sure positive change happens
What are the biggest challenges in running a sustainable business?
Integrity – which is not a challenge but it becomes a challenge if you want to cut corners.  A sustainable business means a business that lasts in time with respect of the people who work in it (across the entire supply chain) and the planet (in terms of raw materials) – ultimately the more positive impact that business has, the longer it lasts and grows sustainably.
What advice can you give to other businesses who are wanting to do better?
It's hard, it takes time and it takes courage to admit that things need to be better than this. But at Eco-Age this is what we do every single day with our clients – we take them by the hand, we carry them through it, and create purpose-driven strategies that ensure success.
Three things we should all, as individuals, be doing to help in the climate change fight?
Respect is the hero word here. Respect people. Respect the environment. And you can do both by making sure that what you eat and what you wear every day has this at the centre, it's not that complicated I can assure you.
Where can we read more about the Renaissance awards?
Read more at therenaissanceawards.com 
MORE GREEN HEROES:
Sara Thomson, Owner of Leith Collective / Geraldine de Boisse, Vice President of Innovation at Bulb