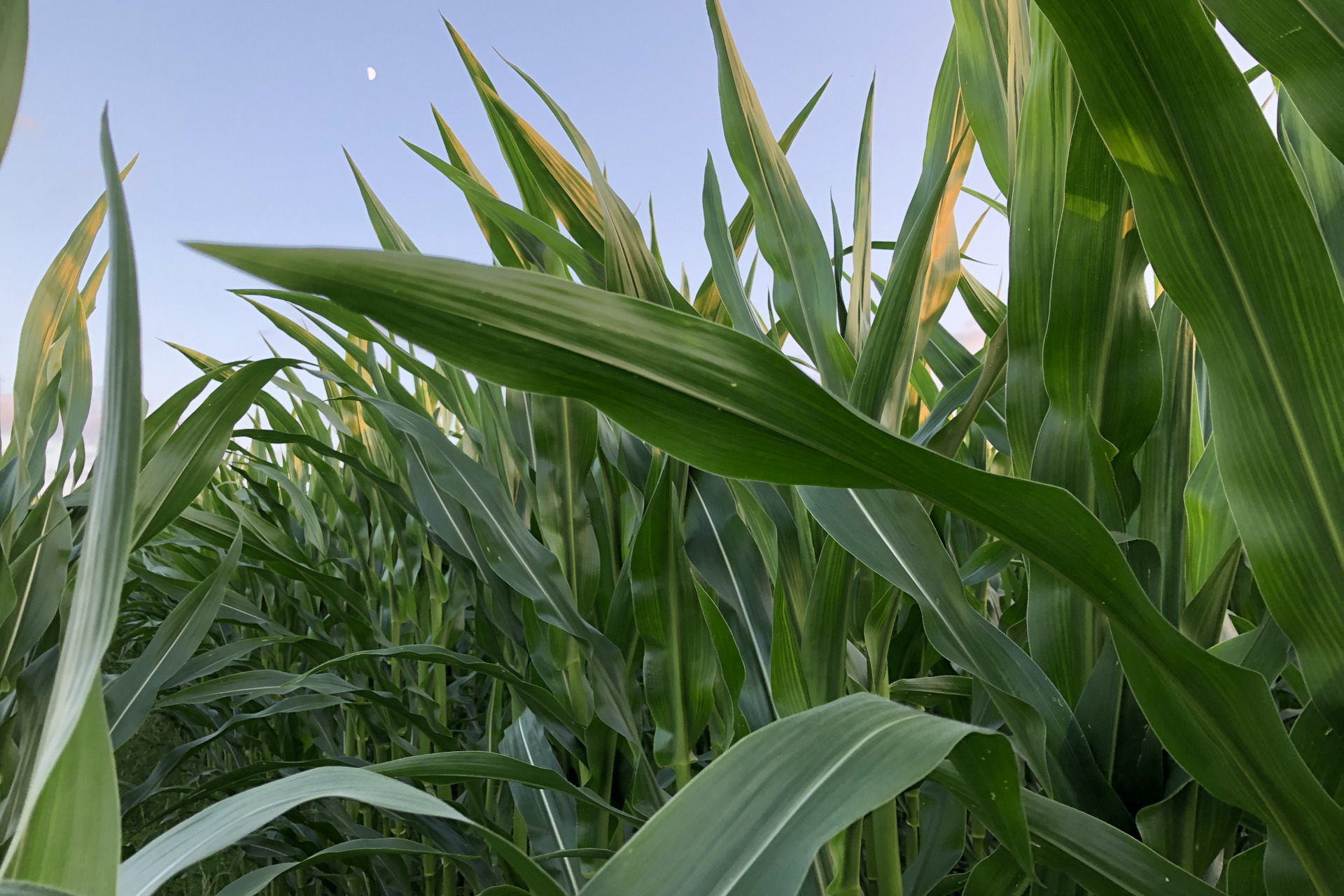 Green Brands Recommended by True Sustainable Pioneers
Ever wondered who our Green Heroes look up to?
Our Green Heroes have been telling us all about the changemaking brands who inspire them to be a greener business, from clothing pioneers and technological forward-thinkers to fresh produce providers and skincare specialists. Read on to learn about some of the green brands recommended by true sustainable pioneers. 
The C&TH Sustainable Fashion Hub
Green Brands Recommended by True Sustainable Pioneers
Patagonia
Patagonia is the American outdoor clothing manufacturer that considers itself an 'activist company'. Founded in 1973, the brand has long been relaying its eco-conscious message to consumer, committing 1% of total sales to environmental groups and charities as part of One Percent for the Planet. In terms of production, Patagonia keeps up an ethos of transparency with seasonal stats on its progress as a sustainable brand. As of 2021, Patagonia has achieved B Corp status, used 100% traceable down throughout its product lines, made sure that 87% of its lines use recycled materials, and kept 149 tonnes of plastic waste out of the world's oceans by turning fishing nets into gear. patagonia.com
What our Green Heroes say: 
'Patagonia is leading the way in the fashion industry, they have truly considered how to make each aspect of their business better, from their famous 'Don't buy this jacket' campaign to using recycled materials. On top of this, they have a self-imposed Earth tax, 1% for the Planet, which they donate to environmental non-profits.' – Oxwash
Tesla
Founded in 2003, Tesla's mission is to accelerate the world's transition to sustainable energy. The initial plan was to prove that that electric vehicles can be better, quicker and more fun to drive than gasoline cars – and show that going green wouldn't compromise quality or experience. Tesla now directs its focus to building not only all-electric vehicles but also infinitely scalable clean energy generation and storage products. Armed with the belief that we can achieve a better future the faster the world stops relying on fossil fuels and moves towards a zero-emission, Tesla is working on making sustainable energy accessible to all. tesla.com
What our Green Heroes say: 
'It's truly a pioneering brand and disruptor. They have proved that one of the world's most un-eco-friendly industries can use clean energy without compromising the driving experience.' – Naeco
Soko
Jewellery brand SOKO seeks to lift up the talents of marginalised groups in the developing world, starting with craftsmen and craftswomen in Kenya. The brand has created a Virtual Factory network, connecting independent artisan entrepreneurs directly to SOKO and global customers so they can receive orders and payments at their own speed. SOKO employs a mixture of materials in its products, including reclaimed horn procured as a by-product of the local food industry and recycled brass. shopsoko.com
What our Green Heroes say: 
'There is also a jewellery brand called Soko that creates minimalist, striking jewellery made by a network of independent artisans from Kenya and other East African nations. Through technology they give their makers the tools needed to produce the jewellery and scale their own businesses empowering those involved in the process. They also use eco-friendly and locally sourced materials.' – FUND
Solar Water UK
Solar Water want to provide limitless supplies of freshwater with a planet-friendly, zero-environmental impact, green energy system, using the concentrated power of the sun. In doing so, the brand hopes to create an end to water scarcity with a solution that will also create a better future for our planet. Using a CSP desalination system (which uses solar energy), Solar Water makes it possible for seawater desalination to become affordable, less polluting and overall sustainable in practice. Instead, the brand promise to produce scaled quantities of fresh solar water in a zero-environmental impact manner. solarwaterplc.com
What our Green Heroes say: 
'We hugely celebrate start-ups such as Solar Water (UK), who, unlike alternative solutions, neither discard salt back into the ocean nor do their technologies use fossil fuels, confirming there is always innovation to be discovered in the forming of sustainable processes.' – Crate to Plate
Riverford Organic
This UK-wide organic vegetable box delivery company ensures that fresh products are delivered to your door. With a focus on organic farming and seasonal, slow-grown fruit and vegetables, Riverford Organic make it possible for customers to cut plastic out of the kitchen with paper or home compostable packaging, helping to save 21 tonnes of plastic a year. The brand even offers a service where you can send your packaging back to its farm, so that you don't have to miss out on the compost crusade. riverford.co.uk
What our Green Heroes say: 
'They've been pioneering organic farming for 30 years and are constantly innovating and trying to improve the sustainability of everything they do; for example they recently created a zero waste veg box which is a weekly staple for me.' – OLIO
ODDBOX
Did you know that up to 40% of all produce in the UK is wasted before it leaves farms because it doesn't look 'right' or because too much was grown? ODDBOX seeks to tackle this head on by working directly with farmers to sell misshapen fruit and vegetables to customers all over the country. The brand is proud to be a certified B Corp company, and keeps itself busy with a range of philanthropic projects alongside its sustainability goals – every week, for example, ODDBOX donates any leftover produce to food produce charities like The Felix Project and City Harvest. oddbox.co.uk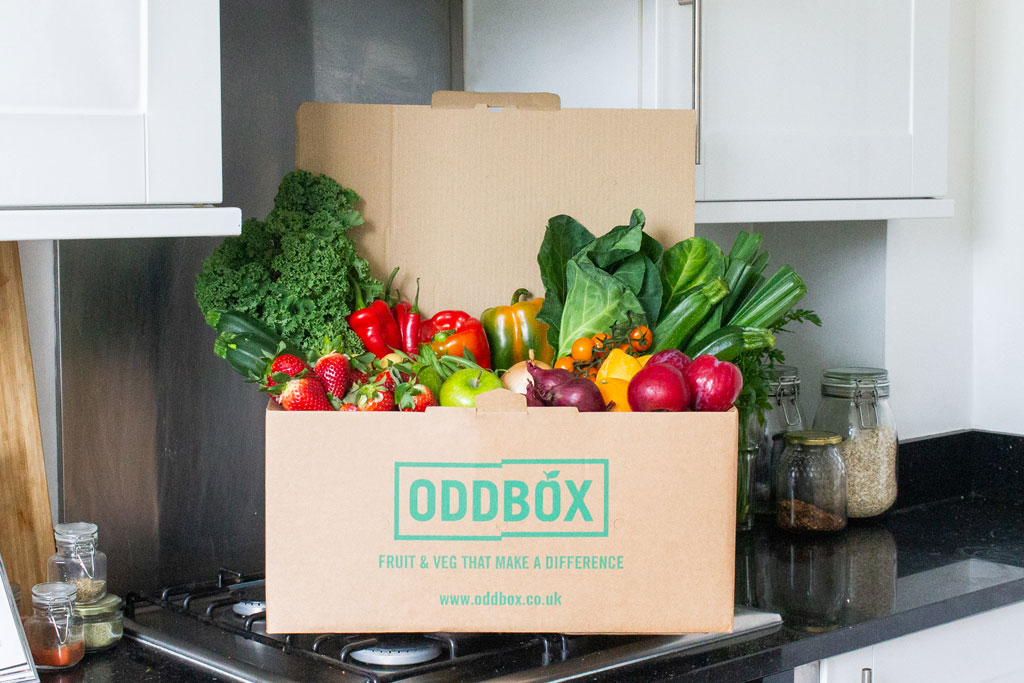 What our Green Heroes say: 
'This is brilliant for fruit and veg (in all shapes and sizes!). They are doing a great job to tackle food waste here in the UK, while also supporting local farmers, growers, and charities that combat food poverty.' – World Wildlife Fund for Nature
PANGAIA
PANGAIA is the materials science company on a mission to save our environment. Creating products meant to last any situation, PANGAIA products are made using smart technology and as many sustainable and recyclable elements as possible. The brand covers multiple areas when it comes to being ethical and sustainable, from carbon emissions and ocean health to protecting biodiversity and employing circular models in its business. PANGAIA has taken responsibility for mitigating its impact on the climate crisis, measuring and reducing its greenhouse emissions with the goal to eventually become a carbon-positive, regenerative business. It is also actively helping to protect the oceans with water stewardship and restoration projects designed to enable aquatic life to flourish, created two funds to support biodiversity in nature, and pioneered alternative materials such as grape leather and C-FIBER™. thepangaia.com
What our Green Heroes say: 
'PANGAIA is making new sustainable materials a trend in fashion.' – Supernovas
Natoora
Natoora is the app designed for chefs to source their produce responsibly, with a mission to change current farming habits and replace a broken, opaque food system with a transparent and sustainable supply chain. The brand works directly with farmers and independent producers to source seasonal fruit and vegetables, sustainably produced dairy and charcuterie, as well as exceptional store cupboard essentials. Natoora also work to combat waste, partnering with The Felix Project to donate fresh produce twice a week. Since 2016, Natoora has donated in excess of 105,000kg of fresh produce. natoora.com
What our Green Heroes say: 
'They have lifted the importance of the provenance and quality of food, as well as their versatility by working with the supply chain in true partnerships. This revolutionises our relationship with food. Their mission is to replace a broken, opaque food system with a transparent and sustainable supply chain. They source radically seasonal produce that highlights the true cost of farming, protects the land from soil depletion and favours sustainable, nutritionally dense crops with revolutionary flavour.' – Supernovas
Toast Ale
With food production being one of the biggest contributors to climate change (with one third of it still being wasted), Toast Ale looks back at its impact and strives to eliminate as much waste as possible. The brand uses surplus bread to replace virgin barley and has saved 2,072,429 loaves so far from being wasted in ale production. They also use less land, water and energy, avoiding carbon emissions and reducing its impact on the environment. toastale.com
What our Green Heroes say: 
'They're a fellow B Corp and not only do they produce really great tasting beer, but it's all made from surplus bread meaning it's a win for the planet too. I totally agree with Toast Ale's mantra that to save our planet, we need to be throwing a better party than those who are destroying it!' – Too Good To Go
VEJA
VEJA is one of the biggest names out there when it comes to sneakers – lit up in lights on billboards, in very shoe shop in the country and on the feet of almost everyone in London. The brand has been working to make its supply chain as transparent as possible, giving shoppers the opportunity to see where everything comes from and where it goes. After conducting a study back in 2019 on its carbon footprint (the results of which you can see on its website), VEJA decided to take action – encouraging office staff to use public transport, bikes and travel on foot where possible, launched a new hub titled VEJA x Darwin to address end of life sneaker emissions, swapped over to ChromeFree and ecological leather, and cut down its energy by 35% and water by 40%. veja-store.com
Sustainable Footwear Brands To Shop Now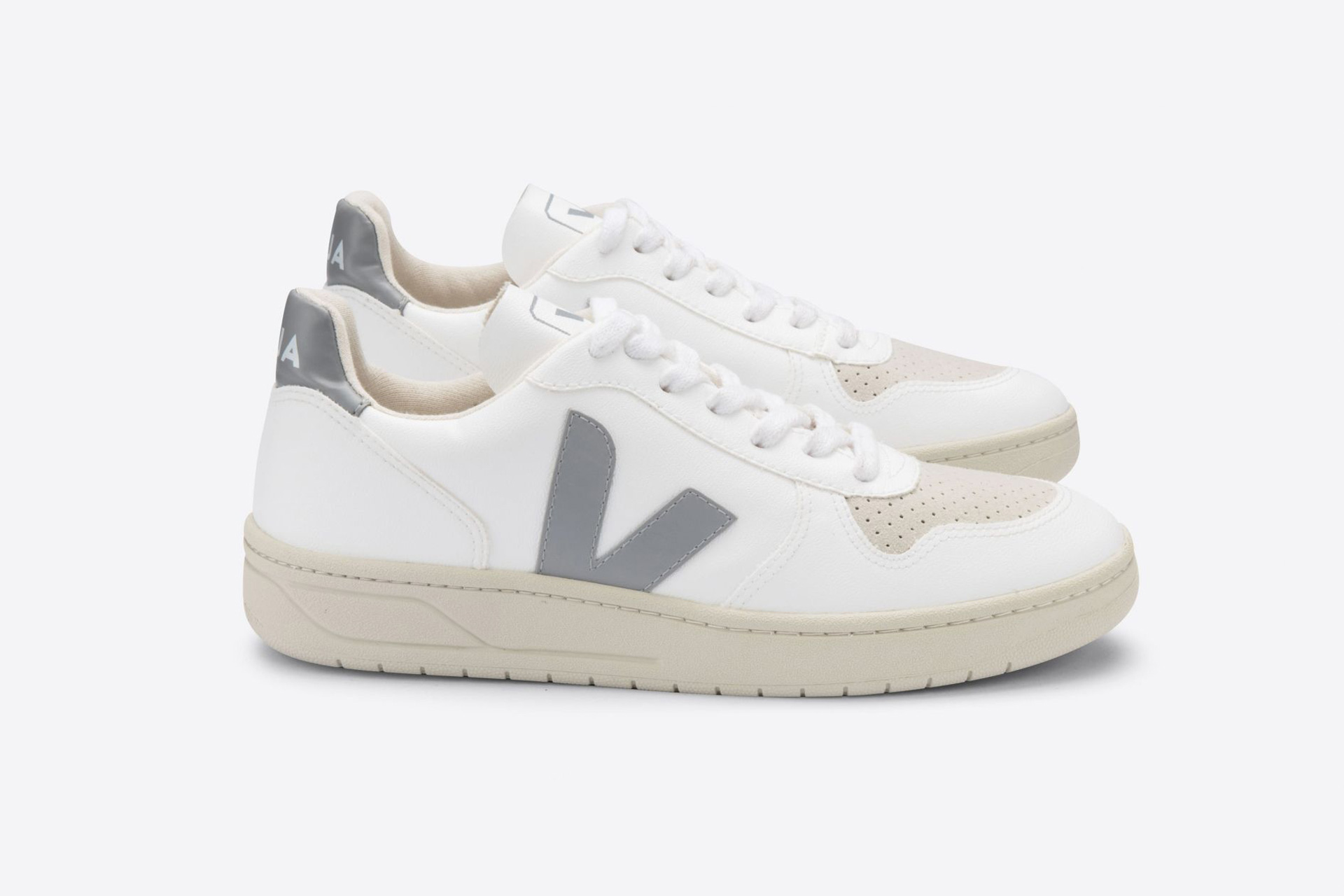 What our Green Heroes say:
'Their trainers are also a great example for their use of organic cotton and wild rubber – sourced from co-operatives in the Amazon, paying rubber tappers a fair wage and conserving the forest. I also walk between meetings a lot, so I often have a pair in my bag.' – World Wildlife Fund for Nature
'Veja is an incredible example of how a brand can not only deliver on sustainability but communicate its importance too. I love its transparency, talking to the world about everything from taxes and fair-trade materials to ethical production and transportation. Veja is a shining light.' – Duco
UpCircle
Beauty brand UpCircle promise to never compromise on its mission to leave the world better than it found it. UpCircle actively seeks out ingredients like leftover coffee grounds that would otherwise go to waste if not used, collecting from hundreds of coffee houses all over London. The brand also reuses and refills returned packaging to be used again as part of its Refills Collection, introducing a circular scheme that delivers products back to your door while reducing waste. upcirclebeauty.com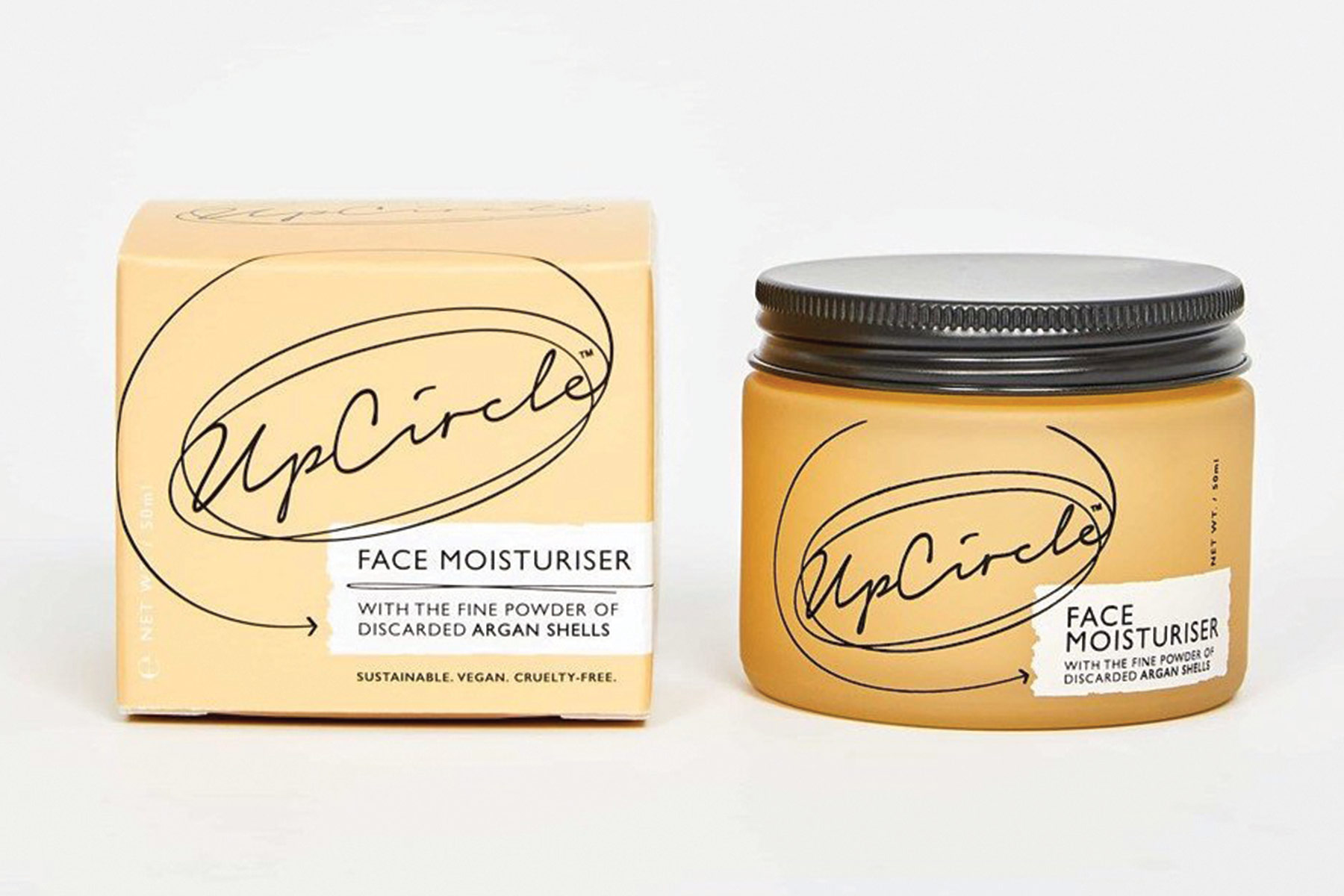 What our Green Heroes say: 
'They are leading the way in terms of ethical beauty and skincare, purposefully using ingredients that would otherwise go to waste such as coffee beans and rose petals. They were actually one of the first brands OH MY GUM! collaborated with so I was very proud of that.' – OH MY GUM!
Liz Earle
Sustainable skincare finds a home at Liz Earle, the namesake brand of author and botanical beauty authority Liz Earle and skincare industry expert Kim Buckland. Liz Earle was one of the first brands to make sourcing botanicals for their unique efficacy a priority, and has since made its supply chain transparent for customers to explore. The brand sources its ingredients from upcycled products, including waste from juice companies (in particular cranberry seeds), meaning it doesn't have to use any additional land and instead leaves more natural habitats to thrive untouched. lizearle.com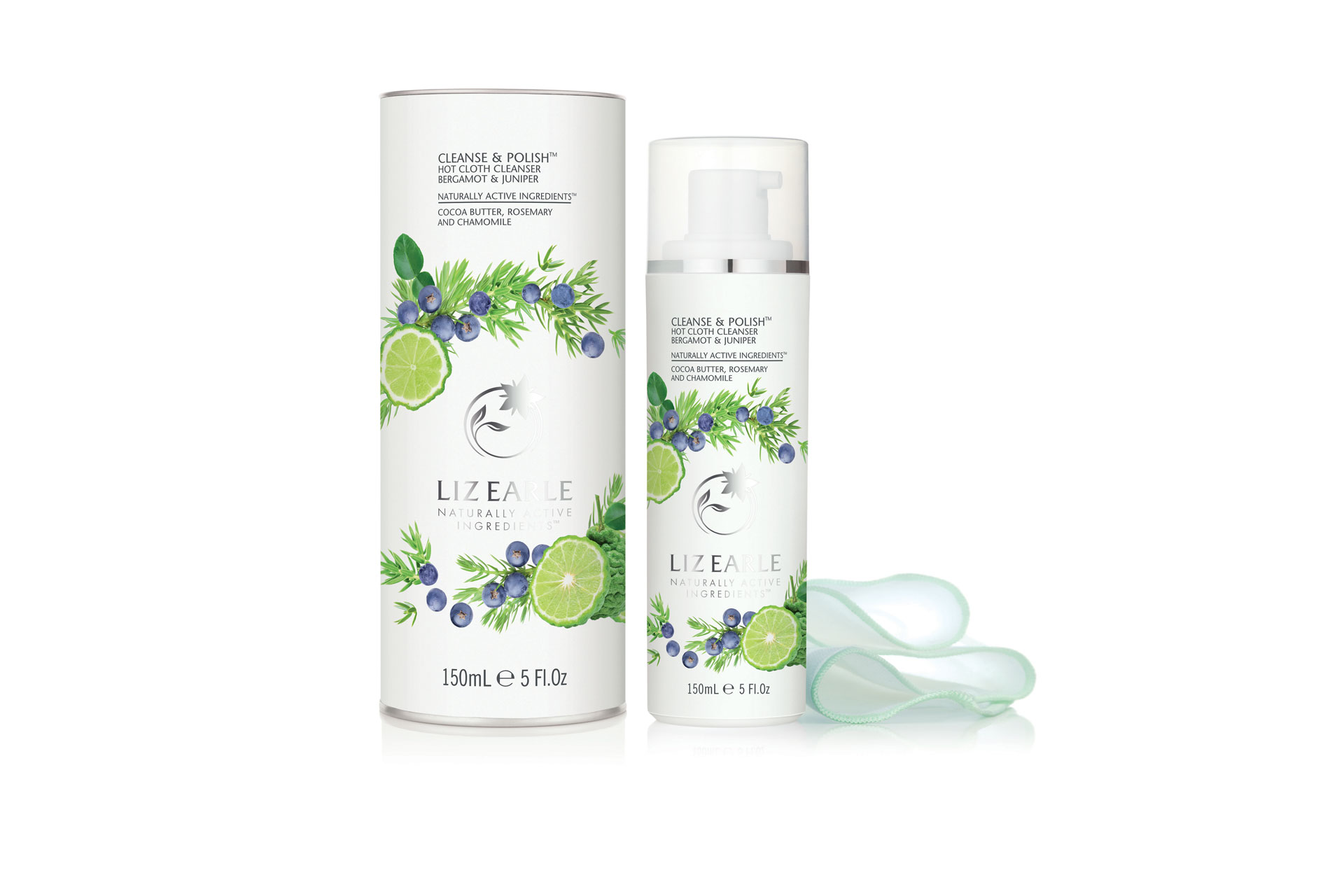 What our Green Heroes say: 
'Her website is full of health and sustainability tips, and her magazine and podcasts are musts.' – Aspiga
Herne Clothing
Founded in 2016, Herne takes its names from the antlered wild huntsman and keeper of the forest – a symbol of the brand's aim to be as environmentally friendly as possible. With an awareness of the harmful effects of synthetic fibres, Herne celebrates a return to woollen outdoor clothing  that is grown sustainably on its own farm. Herne focuses on regenerative agriculture, creating grazing plans that emulate the patterns found in nature and planting thousands of trees and miles of hedgerows to give local wildlife a safe space to flourish. herneclothing.com
What our Green Heroes say: 
'I'm an advocate of Herne Clothing. They endeavour to be at one with nature and have successfully created a range of clothing suitable for an outdoor lifestyle from their sustainably managed flock of merino sheep. They have certainly achieved their British #wooltowardrobe ambition, and are not only setting an example to the fashion industry, but also in good farming practice, demonstrating vertical integration. They are completely traceable and great quality.' – Chef's Farms
Featured image: Getty Images
Recent Green Heroes…
Geraldine de Boisse, Vice President of Innovation at Bulb / Jason and Emma Ash, Founders of YoungPlanet