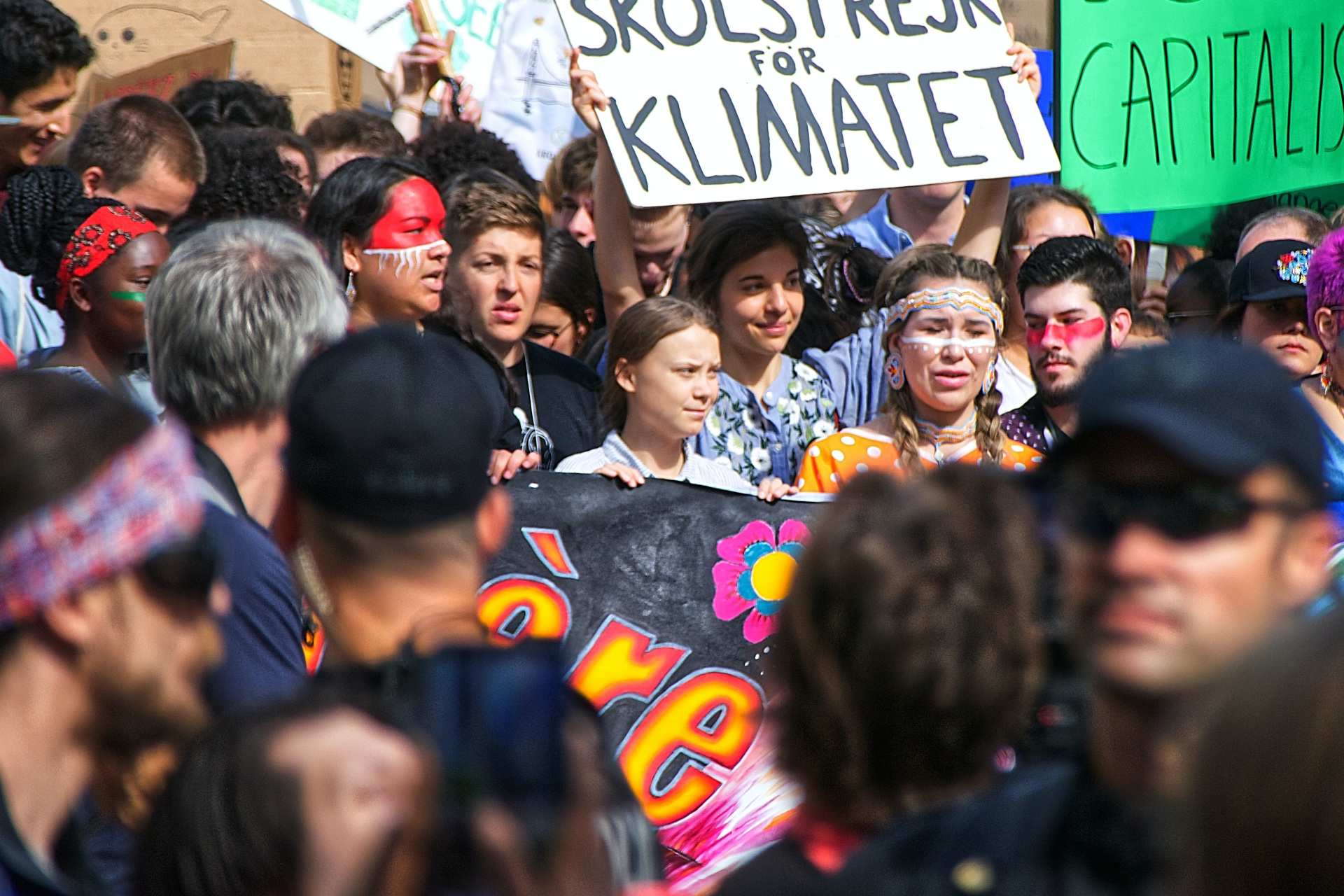 Greta Thunberg Pulls Out Of Edinburgh Book Festival, Accusing Sponsor Of Greenwashing
Climate activist Greta Thunberg has pulled out of an appearance at Edinburgh book festival, accusing lead sponsor Baillie Gifford of greenwashing.
Greta Thunberg Accuses Edinburgh Book Festival Sponsor Of Greenwashing
If you had plans to visit the Edinburgh International Book Festival this August, you might have been looking forward to seeing a certain young climate activist. Greta Thunberg was scheduled to speak for her 'It's Not Too Late To Change The World' event to 3,000 people at the Playhouse Theatre, forming part of the festival's new 'climate positive' events. However, Thunberg announced her withdrawal last week – citing lead sponsor Baillie Gifford's alleged investment in firms that profit from fossil fuels.
View this post on Instagram
'As a climate activist I cannot attend an event which receives sponsorship from Baillie Gifford, who invest heavily in the fossil fuel industry,' said Thunberg, in an official statement released through the festival. 'Greenwashing efforts by the fossil fuel industry, including sponsorship of cultural events, allow them to keep the social licence to continue operating. I cannot and do not want to be associated with events that accept this kind of sponsorship.'
The report on Baillie Giffords investments came from The Ferret, which claimed that the asset manager had up to £5 billion invested in companies which make money from the oil, coal or gas sectors. Findings were based on Baillie Gifford's climate report, which came out at the end of 2022.
Responding to Thunberg's decision, a spokesperson for Baillie Gifford said: 'We are not a significant fossil fuel investor. Only two percent of our clients' money is invested in companies with some business related to fossil fuels. This compares to the market average of 11 percent. Of those companies, some have already moved most of their business away from fossil fuels, and many are helping to drive the transition to clean energy.
'We are investing on behalf of our clients to grow their savings and retirement funds. When we invest in companies on their behalf, we do so over long time periods – typically 10 years or more – so this has naturally led us away from traditional fossil fuel firms. Currently, five percent of our clients' money is invested in companies whose sole purpose is to develop clean energy solutions.'
View this post on Instagram
Thunberg's appearance, alongside that of Booker prize winners and political leaders, at the Edinburgh International Book Festival was hoped to help drive up ticket sales after last year's dramatic decline.
'While I am disappointed that Greta will not be joining us on 13 August, I fully respect her decision. I share Greta's view that in all areas of society the rate of progress is not enough,' said festival director Nick Barley, although he also defended Baillie Gifford's sponsorship. 'We strongly believe that Baillie Gifford are part of the solution to the climate emergency. They are early investors in progressive climate positive companies, providing funds to help them grow. While they acknowledge there is still work to do, we have seen them make rapid progress throughout our 19-year relationship.'
Barley has since released an apology to those who bought tickets, and has indicated that all tickets would be refunded in full.
Featured image: Pascal Bernardon, Unsplash