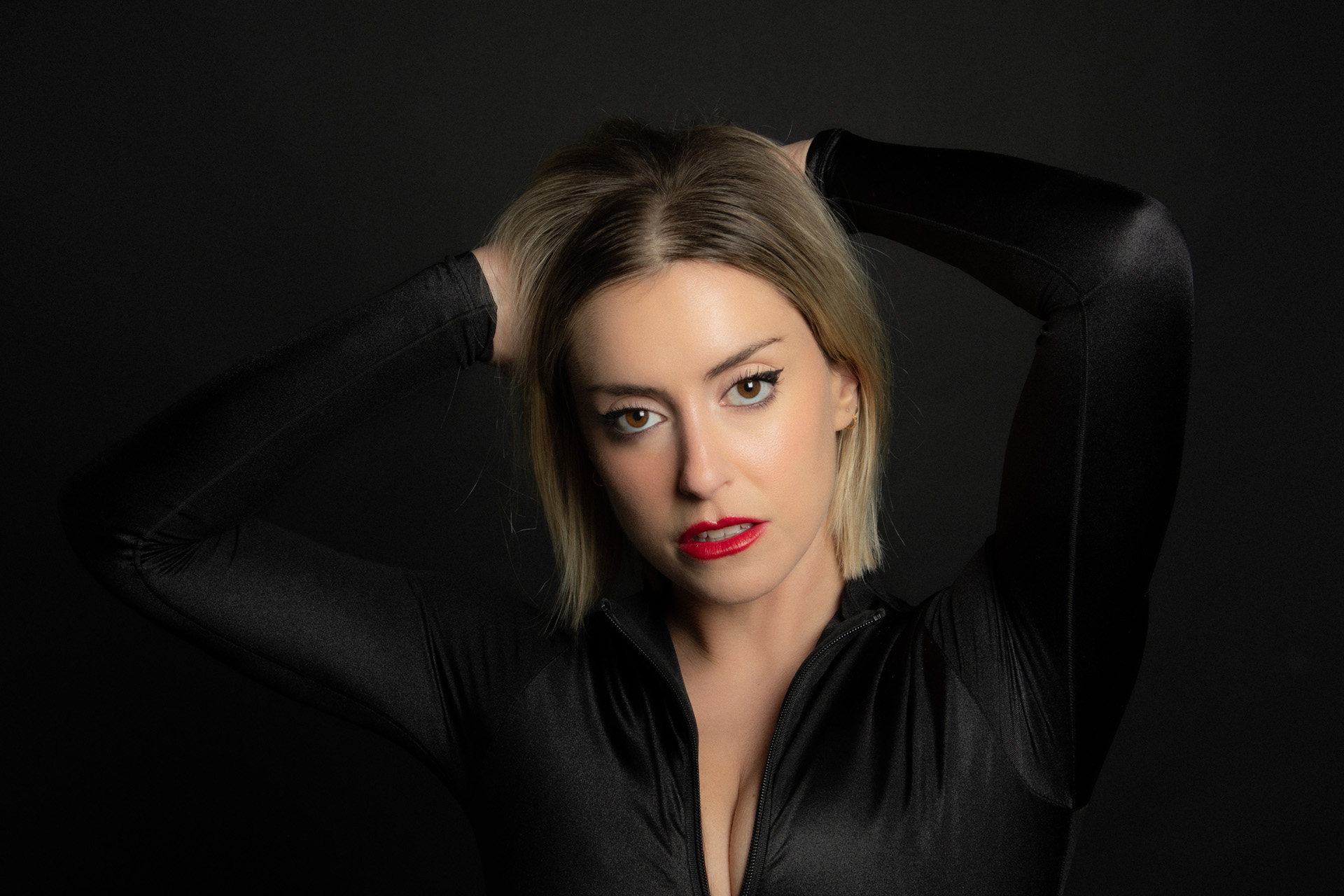 Greta Titelman On Her Upcoming Edinburgh Fringe Show, Exquisite Lies
Catch Exquisite Lies every day at The Pleasance
The Edinburgh Fringe is fast approaching, and American comedian Greta Titelman is excited to make her debut with her show, Exquisite Lie. Here we ask Greta how she's psyching herself up for her month-long stint at The Pleasance.
Interview: Greta Titelman On Her Upcoming Edinburgh Fringe Show, Exquisite Lies
Hi Greta, how's life going at the moment?
Life is going! I am anxious to get to Edinburgh for the Edinburgh Fringe Festival.
Yes, you're about to make your Edinburgh Fringe debut with Exquisite Lie – can you give us an elevator pitch for the show?
A wild rollercoaster ride of intimate stories so we can collectively discover why I am the way I am. You will cringe, laugh and hopefully cry. 
How are you feeling about the Fringe debut? What made you want to take the show to Edinburgh?
I have always dreamed of performing at Fringe and I finally have a show that I feel confident will be a smash there.
What are you doing to prepare in the lead up?
I am running the show and am trying to get as much rest as possible.
How do you generally psych yourself up to perform?
Listen to music, bounce around, dance a little, get out as much extra energy as possible and then I look at myself in the mirror and say 'I'M A STAR!'.
What did you want to be when you were growing up? Did you always see yourself going into comedy?
I always wanted to be an actor. I don't think I knew that comedy was a possibility when I was young but, in hindsight, yes. I don't think I always felt confident enough to go down this path but thank heavens I found it in me and I did! There is no looking back now.
View this post on Instagram
When did it start seeming more realistic?
When I stopped doubting myself. 
Who is your favourite comedian to watch?
I have so many but I am lucky to be surrounded by insanely talented peers like Patti Harrison, Megan Stalter, Larry Owens, Ruby McCollister, Catherine Cohen etc… All of whom are at the Fringe this year.
Who is your favourite comedian to work with?
Any and all of my friends.
You also host your podcast, Senior Superlatives – what is it about this format that you enjoy?
I love any opportunity to dig into formative years, especially with people I don't know very well. So many guests have come on and I have learned so much just from talking about their teen years. They are so formative and cringey that it's my favourite time to talk about.
What has been your favourite project to date?
Every single television show and film I've been lucky enough to be part of, and of course my show Exquisite Lies. I think the experience of Fringe with this show will definitely be up there.
What's something you haven't done yet, but would love to do in the future?
Make my own feature film, and skydive.
How do you find balance in your personal and work lives?
I try to only work and have no personal life, but the world wants me to have a personal life, so I do! And I don't know how I balance it. I'm looking to not…
If you could give advice to your 15-year-old self, what would it be?
Don't take any of this too seriously, enjoy being a teen even if you hate it, trust yourself, and try a little harder in school – you are way smarter and way more talented than these mofos want you to think you are. 
How can we all live a little bit better?
By coming and seeing my show at Fringe. And chilling out a little more.
Anything fun in the pipeline – professionally or personally?
I'm going to Spain after Scotland where I plan to eat my body weight in paella. 
Quick Fire
The last thing I watched was… Wimbledon – not the movie but the live tennis match.
What I'm most looking forward to seeing… All of my friends in a new city!
Favourite film of all time… This is extremely tough but a movie I would like to rewatch right now is Triangle of Sadness.
Band/singer I always have on repeat… KAYTRANADA and Fleetwood Mac. 
My ultimate cultural recommendation… To travel fearlessly.
Cultural guilty pleasure… Eating potato chips – aka crisps – that are specific to the country I'm in.
What's next for me is… Becoming a super star.
Greta Titelman's Exquisite Lies is heading to the Edinburgh Fringe this August. Every day at The Pleasance. Book here.