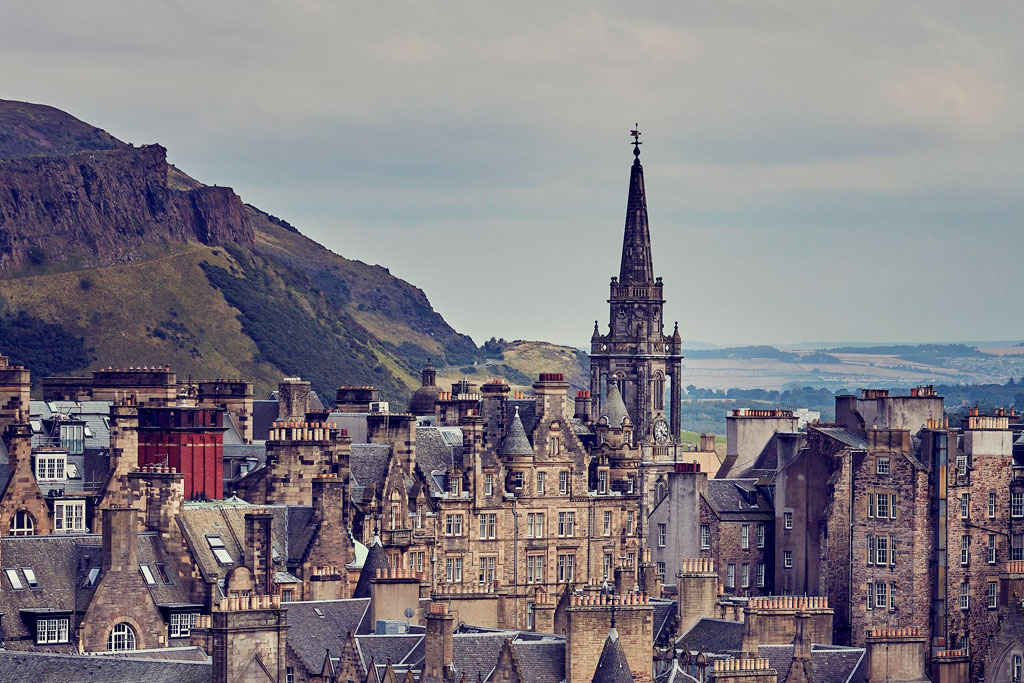 Edinburgh Festival Fringe: Edinburgh in 48 Hours – The Weekender
Your foolproof guide to a weekend in the Scottish capital
Edinburgh: that wondrous place on the shore of the Firth of Forth that's dominated by its 11th-century castle on a rocky ridge; the capital of Scotland; somewhere with JK Rowling spots aplenty. Heading to the Fringe this summer? Luckily for you, Edinburgh isn't just host to theatre and comedy's rising stars, but a stellar destination in its own right. It is a location with top food, excellent shopping and historic sites across the town centre, not to mention those wonderful Scots themselves, with their dry humour, haggis and sporrans. It is, of course, always bathed in sunlight because that's what the weather's permanently like in Edinburgh – not. Just prepare yourself for four seasons in one day.
Read the C&TH Guide to Responsible Tourism
Edinburgh: Do, Eat, Drink, Stay & Shop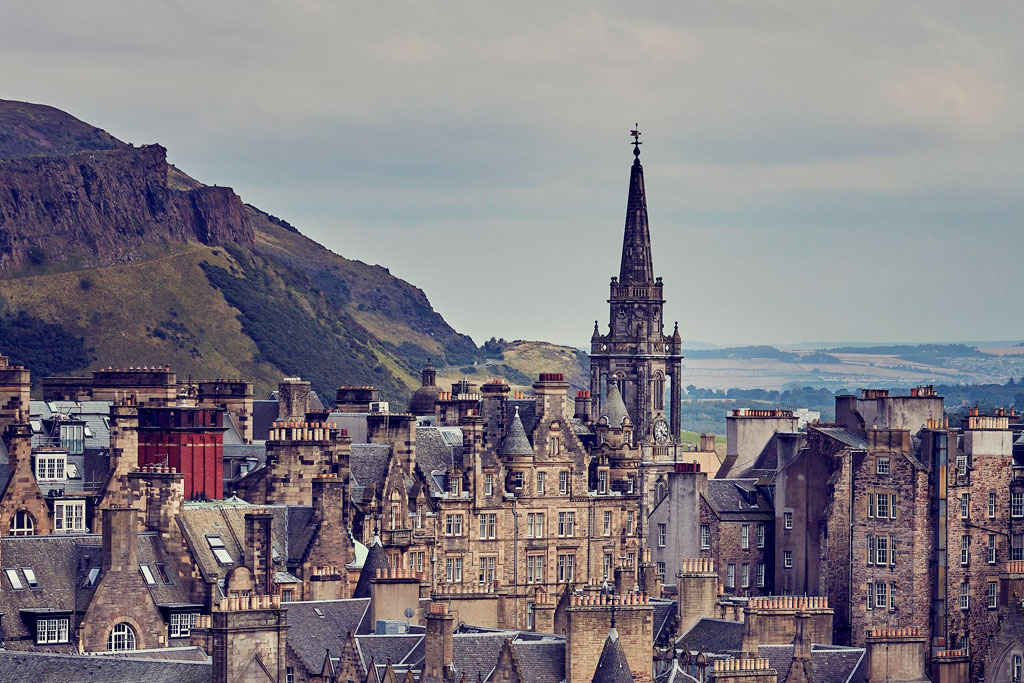 SEE
Visit the capital during August if you want to learn the art of queuing and to wander midst buskers (men in kilts playing bagpipes to flamenco players), plus tour guides, silent walkers (groups wearing headphones and pretending they're butterflies or Freddy Mercury) and street performers (over here the Grinch, over there a mime artist as gold statue) alongside food stalls offering rosemary fries to pork belly noodles. You'll find air that's full of passion, madness, enthusiasm and possibilities. The Edinburgh Fringe Festival guide can run to 415 pages, from comedy to drama, cabaret to circus.
Additionally, you should book some Edinburgh International Festival events for fine music (the likes of Sir Simon Rattle waving his arms to bravura effect) and theatre from around the world. The Edinburgh Art Festival may have more than 50 shows dotted around the Scottish capital. (A personal favourite in 2019 was Grayson Perry's Julie Cope's Grand Tour, featuring the artist's big tapestries about the a fictional Essex woman.)
Then there's the Edinburgh International Book Festival: it pulls big names through to the offbeat from over 60 countries to tents in the Edinburgh College of Art. During your stay, you'll be handed enough fliers to paper the city; but if the madness and passion of August isn't your style, Edi hosts 11 festivals during the year, only five of which take place in August.
Don't miss Edinburgh Castle on Castle Rock for its doggie cemetery (founded 1837) flagstones and ancient arches, the crown baubles and to sneak a peek at 12th century St Margaret's Chapel – Edi's oldest building.
The university students avoid this historic fortress on Castle Rock, believing a visit to it to jinx their finals results. Go there too for the Royal Edinburgh Military Tattoo if over 1000 military and civil performers (think Scottish pipes and drums) on the castle esplanade grabs you. Brittania is a must for a peek at the Queen's single bed in her erstwhile former royal yacht.
Plus Holyroodhouse, Arthur's Seat, Old Town, the National Gallery and National Portrait Gallery (for its life and death masks) are the obvious musts. And you may want to watch the Chilly Dippers — 100 uni students de-stressing by plunging into Portobello Beach's water. Then leg it to Stockbridge Market for sourdough, jewellery and handmade soap. And if you have time left, follow Water of Leith, a 12-mile riverside walk through the heart of the city.
BUY
D Atkinson Herbalist and Napiers Clinic for herb and plant remedies. Operating since 1860, it's a dispensary managed and staffed by herbal practitioners and would be enough to excite the most exacting Victorian herbalist and botanist. (During the festival, they flog singer's throat spray and formulae to help performers tackle stage fright.) For sporrans and Highland belts, it's W.E. Scott & Son. Then Drake's offers men's linen suits and nifty hankies. If it's ties, scarves or pocket squares you want, this is your heaven.
Araminta Campbell sells weavings inspired by the Scottish landscape and alpaca pieces, bespoke, and expensive — they're artworks, really. Georgian Antiques for a 50,000 sq ft warehouse of house and castle clearance: think mostly overpriced Orkney chairs, prosthetic leg (£125) to antique riding boots and Georgian tea caddies. Or a mere £100,000 for a George 111 breakfront bookcase. But worth a look just for its scale. I.J. Mellis (estd 1993) is the place to go for delicious charcoal bread £4.10, cheeses, wines, and salami. Iain Mellis has been mongering cheese for more than 25 years, and has collated an ooh-ah array of fine artisanal delights.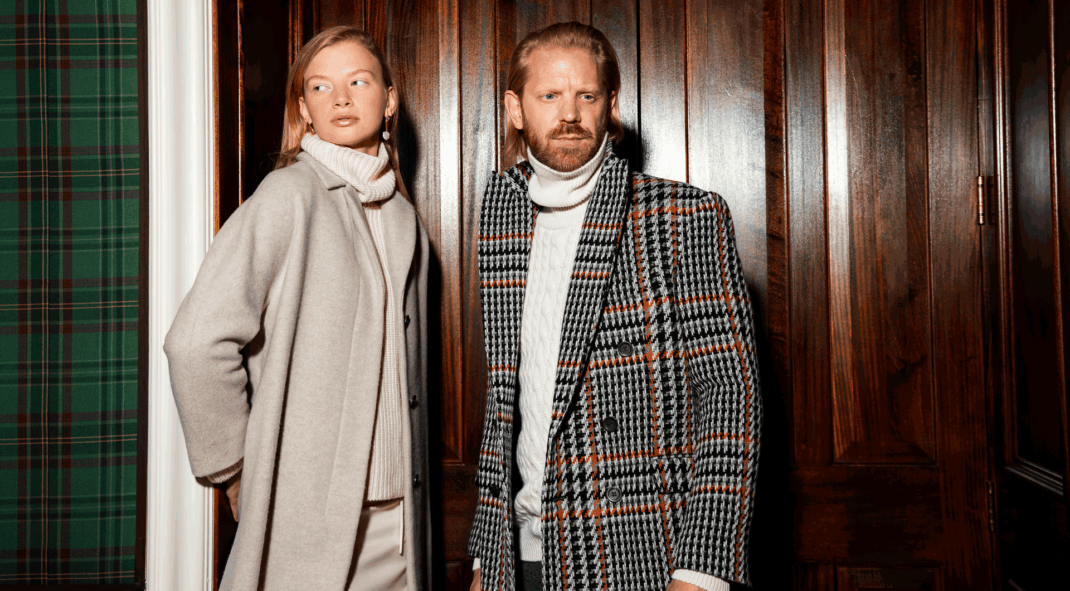 Johnstons of Elgin offer fine cashmere. So hot-foot it there if you're looking for a chunky knit or some classic pieces…they'll even monogram your accessory or throw in your choice of thread. Their range for new-borns is enough to make anyone want to fall pregnant. And as for their lady's powder blue cashmere jumper £345…put it on your wish list. Now.
EAT
Edinburgh is renowned for its foodie scene —from Michelin eateries to vegan caffs. Visit the areas of Marchmont or Bruntsfield for cool cafés and a yoga studio on every corner. Then hot-foot it to the new-ish Lookout by Gardener's Cottage. Set within the City Observatory walls, The Lookout is a Scandi-style glass house that's light-filled, airy and partially suspended — built on a cantilever — over Calton Hill. It has unbeatable views of the Georgian city, Castle and Firth of Forth, and Scottish New Wave food that's even better. After a rhubarb martini, then bread with butter churned with cream, order the crab with sorrel and scurvy grass (a pungent herb), the Isle of Skye skate or the Orkney beef with bone marrow hollandaise.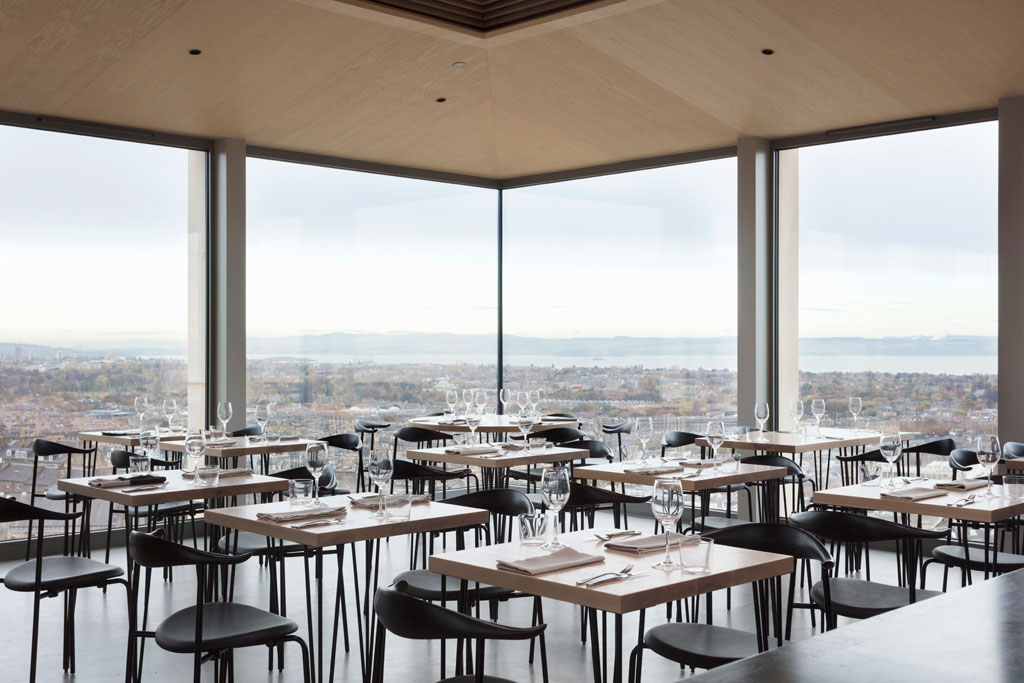 Fhior (which means 'true' in Gaellic) restaurant offers an excellent and interesting modern Scottish meets Nordic menu. Everything's super fresh, seasonal and local and there's only one sitting, allowing you to enjoy your meal. Who can resist the beremeal bread — an ancient form of heritage barley from Orkney — Caledonian oysters or Tamworth ham and leek croquette?
Although it's not as good as its sister restaurant, an old favourite is the original Gardener's Cottage — in an 1836 erstwhile gardener's cottage, surrounded by a garden of lovage to fennel. It offers rustic, seasonal fare made in a teeny open kitchen, and served at communal tables in two rooms. Go there for breakfast of porridge and tea-soaked prunes, and homemade sourdough that's a winner. Or eat lunch of cod with lobster bisque, Jerusalem artichoke, fennel and cauliflower.
Timberyard, in an old brick warehouse with a wood-burning stove, is great for Nordic-style dishes such as cured trout, tomato, lovage, wild leek, roe and also does a good hen's egg, asparagus, hen of the woods, goats butter and hemp dish. Nor should you miss dining casually on flipping-fresh fish and shellfish at one of the Fishers Restaurants. What's not to love about Fishers Leith — near the Royal Yacht Britannia in the docks — in a 17th century watchtower? Order a blackboard daily special: fish soup or maybe moules marienière, then Shetland monkfish Saltimbocca. Fishers in the City is in the centre of old Edinburgh. Go for its friendly service and buzzy, brasserie-style meals, midst decorative rowing boats and oars. Their hand-dived Orkney scallops with brown shrimp butter are memorable, and then there's a home-style fish curry with coley and prawns. 'Life is good,' as the sign reads here.
STAY
Yes, yes, there's the Balmoral (JK finished her seventh Harry Potter book here) and the Witchery by the Castle and Prestonfield House for celeb spotting and lavish interiors. And Fingal (at Leith Docks) a luxuriously converted former lighthouse boat – the hold is a ballroom. But for sheer convenience, there's the year-old Market Street boutique hotel: you can almost roll off the platform from Waverley Station.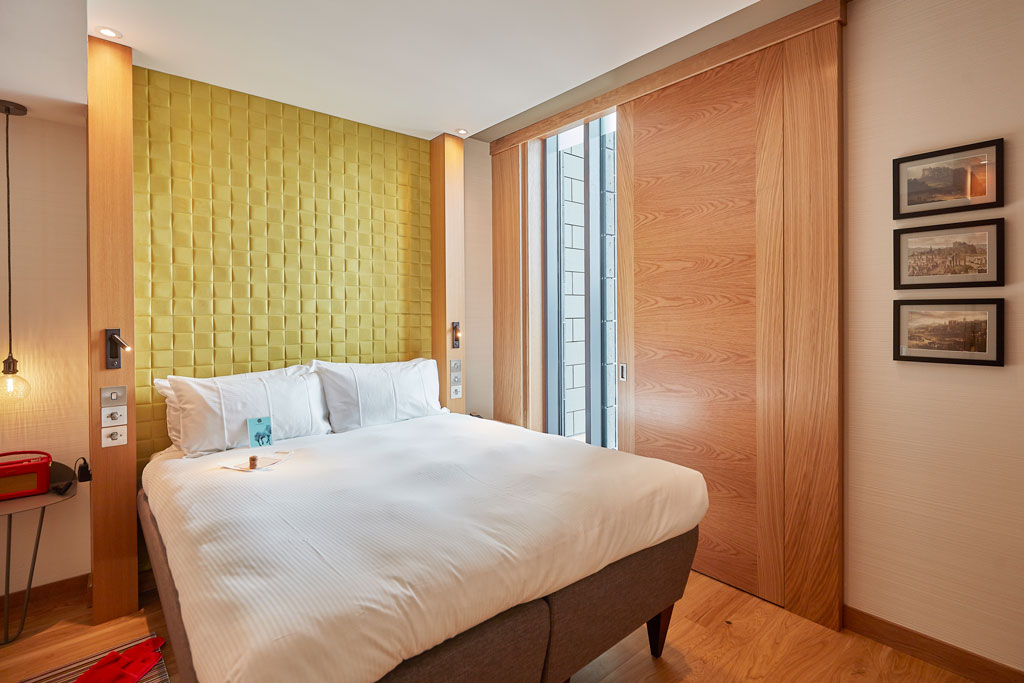 Its 98 compact bedrooms are mildly groovy (bleached wood, textured stone walls, lime faux suede), including space-age Dyson hairdryers and retro-style Roberts radios. Nip to the rooftop champagne bar and all-day restaurant, Nor' Loft to breakfast on vegan croissant and brace yourself for beef and haggis sausage. The balcony offers the best Insta view of the Observatory, Princes Street, the Castle and the Scott Monument.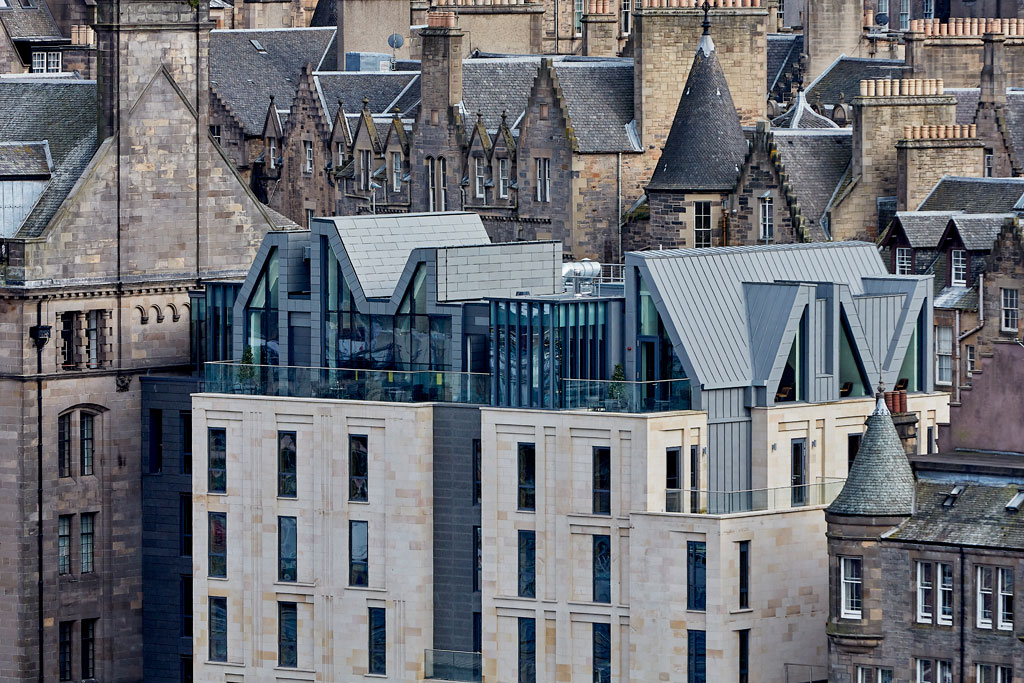 If your inner journalist needs to play, bag accommodation at The Scotsman hotel, in the former offices of the eponymous newspaper. It's in a turn-of-the-last century building on North Bridge in the heart of Edinburgh. Bedrooms ( 'Reporter's Room' or grander 'editor room' and 'publisher suite' ) have muted oat colours, bleached oak panel walls and exposed granite plus a large flat-screens. There's a dram of whisky on arrival and a free copy of The Scotsman. Breakfast (salty porridge and Loch Fyne kippers) will set you up for a few days.
If business or TV (there are a mere 333 TV channels) beckon, the Sheraton Grand Hotel and Spa with its 257 rooms does the trick. It has a 24-hour concierge, Club Lounge and they'll even send messages — 'Your taxi is waiting,' say — to your television. While you're doing al fresco laps, you can check on your colleagues in the conference centre below. If you want a reasonably-priced boutique hotel with pyrotechnic décor, head for Hotel Indigo on York Place. It's in five Georgian houses, with original stairwells and a cupola — plus hip rooms with vibrant orange, big flower wallpaper or of citrus yellow with funky, high headboards. Perfect when the weather's grey or for tasting its range of local, artisan beers. The hotel is moments from Prince's Street, the Royal Mile and Edinburgh Castle.
BOOK
Forget the plane (if you're travelling from down south) and go by LNER train for spectacular, windswept beach scenery across the border. Once you're in bonny Scotland, keep your eyes peeled to the right side of the train as you travel towards Edi for unbeatable views. Tickets from £35; lner.co.uk