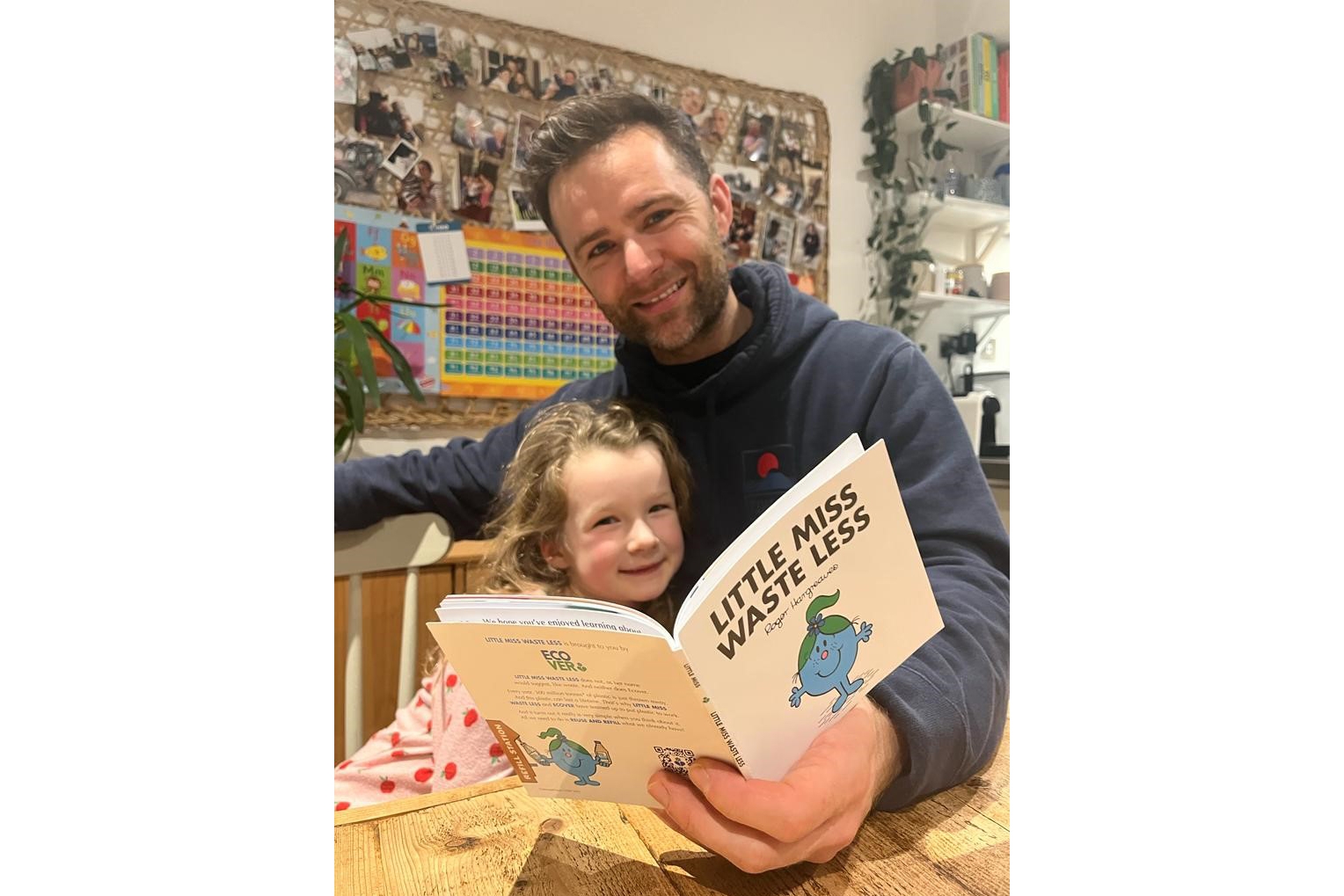 Harry Judd: 'I feel a strong responsibility to do my bit' – Interview
---
Harry Judd has partnered with Ecover to promote Little Miss Waste Less
Which Mr Men character do you align with most? 'I think I'd probably be Mr. Chatterbox,' says McFly drummer, Harry Judd. 'My bandmates would agree, I'm sure.' At C&TH, we'd probably be Little Miss Waste Less, a brand new character created by Adam Hargreaves (son of the Mr. Men/Little Miss creator Roger Hargreaves) in partnership with ecological cleaning product brand Ecover. Little Miss Waste Less is a champion of the reduce/reuse/recycle concept, but with an increased emphasis on refilling, too. According to Ecover, 91 percent of parents are actively looking to be more sustainable for the sake of their children. Harry, too, is inspired by his kids: 'I felt this strong responsibility to them to do my bit and try to teach them the importance of being kind to the planet.' Harry has partnered with Ecover to champion this eco behaviour – we sat down to chat all things sustainability and finding balance between band and family life.
Interview: Harry Judd On Sustainability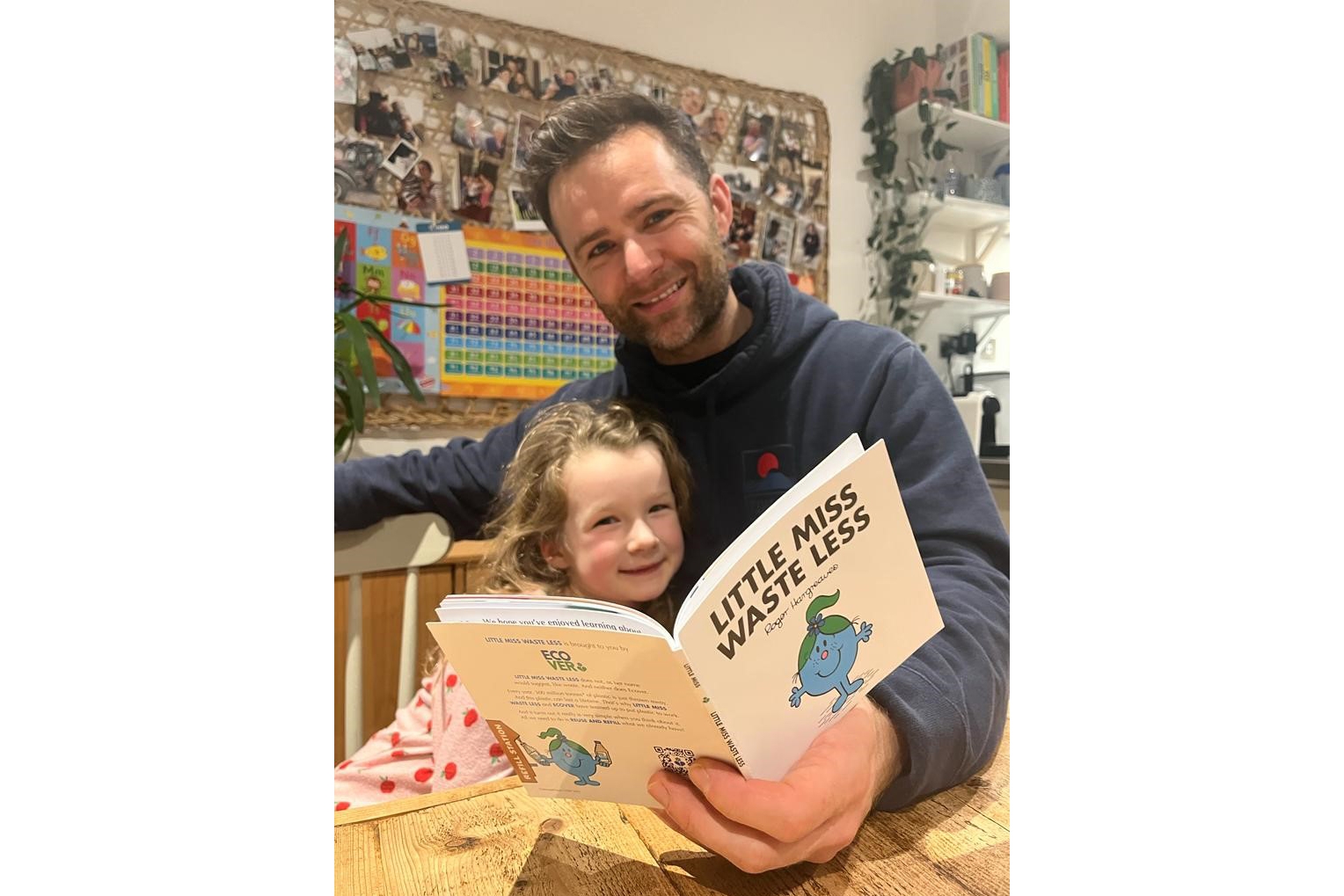 Hi Harry, how's life going at the moment?
Great thanks! It's been a very fulfilling year with McFly. We've toured, played loads of great festivals – including our first year at Glastonbury – and have recorded some new music. Family life is great, too. We have three children now, which can be full on, but I love it. 
Sounds fun! You're currently working with Ecover on their campaign to encourage people to waste less – can you tell us a little bit about Ecover and your role in the campaign?
To support both children and parents on their eco-education, Ecover has teamed up with Mr. Men & Little Miss to create a brand new book starring the newest Mr. Men character, 'Little Miss Waste Less'. In the book, she comes across some of the other classic Little Miss and Mr. Men characters and brings them on a journey to waste less, by reusing and refilling. It's a great way to teach children how to look after the environment through the power of storytelling!
We love Little Miss Waste Less! So cute. If you were any other Mr. Men character, which would it be? 
I think I'd probably be Mr. Chatterbox. My bandmates would agree, I'm sure. 
When did sustainability become a part of your life? What triggered it?
Dougie was an inspiration for us all as he's been passionate about sustainability and the environment for a long time. And, honestly, my children got me a lot more engaged too. I felt this strong responsibility to them to do my bit and try to teach them the importance of being kind to the planet. 
View this post on Instagram
What are three changes people can make in their day-to-day lives to be more sustainable?
One great way is refilling! So instead of recycling a plastic bottle (which requires a lot of energy), a simple yet effective solution is to fill the one you're already using. This is the main theme of the Little Miss Waste Less book – to waste less, reduce and refill.
Another way I try to be more sustainable is to walk or cycle places instead of driving. I also repair old clothes instead of buying new ones – I still buy new clothes but try to reduce my purchasing habits overall! 
Is sustainability a big part of family life?
It is now, especially since my daughter has become an eco-monitor at school!
Cute! Are there any key lessons you have learned from being a parent?
The main thing is how switched on children are, even when they are little. Also, how much I'm cognisant of my behaviour around them because, as a parent, we're responsible for the framework of their morals.
View this post on Instagram
Do you live in the town or the country? Which do you prefer?
We live in London. Though I love the country, I much prefer living in a town. 
How do you find balance in your life? Between fame and being a father, between work and relaxing?
Sometimes, I can be very busy with work, so it's hard to find a healthy balance during those hectic periods. But I do have quieter periods too, so I'm able to spend lots of time with my family during those moments. Family always comes first but, when there's time, I love to exercise. Mixing exercise with social events is a good way of getting those two things into your life!
Absolutely! What's your relationship with social media like?
It's OK, I think. It's more the relationship with my phone that is an issue! I'm always trying to be on my phone less. 
Same… What's one of your favourite memories looking back on your career? 
Probably the early days of the band, especially when we would go to different countries to tour and record albums. We've done some really amazing things but as corny as it sounds my favourite memories are times spent with my bandmates that people don't see. We get on so well and I'm lucky to say I've spent most of my time in my musical career with three great mates.
What about the best TV show you ever appeared on?
I did an amazing TV show last year that I'm not allowed to talk about yet! So apart from that I'd have to say Strictly. It's such a special show to be part of, it's very hard yet so rewarding. 
What's a job you're really glad to have taken?
Joining McFly. Apart from working in a Christmas hamper packing factory for a week when I was 16, it's the only job I've had! I've really enjoyed doing some presenting for the One Show too. 
If you could give your 15 year old self one piece of advice what would it be?
Invest in Apple! But, on a serious note, try not to worry so much and don't do things you shouldn't be doing to such extremes…
Anything exciting in the pipeline? 
New McFly music and, as previously mentioned, I was part of an amazing TV show which will be out later this year. 
Quick Fire
I'm tuning into… An absolute bore. I get JOMO (joy of missing out) not FOMO.
What I'm reading… The Places in Between by Rory Stewart
The last thing I watched was… The West Wing
What I'm most looking forward to seeing… The new Christopher Nolan movie [Oppenheimer]
Favourite film of all time… Impossible question! Forrest Gump, Ace Ventura 1 & 2, There Will Be Blood
Singer I always have on repeat… Jeff Buckley
My ultimate cultural recommendation… Go to Budapest!
Cultural guilty pleasure… Eating a whole large bar of Tony's chocolate, whilst scrolling through TikTok and watching TV at the same time.
What's next for me is… Jobs in town! I need lightbulbs, I left my wash bag at the gym and I've got to collect some post from my last address.
Read Little Miss Waste Less online at ecover.com