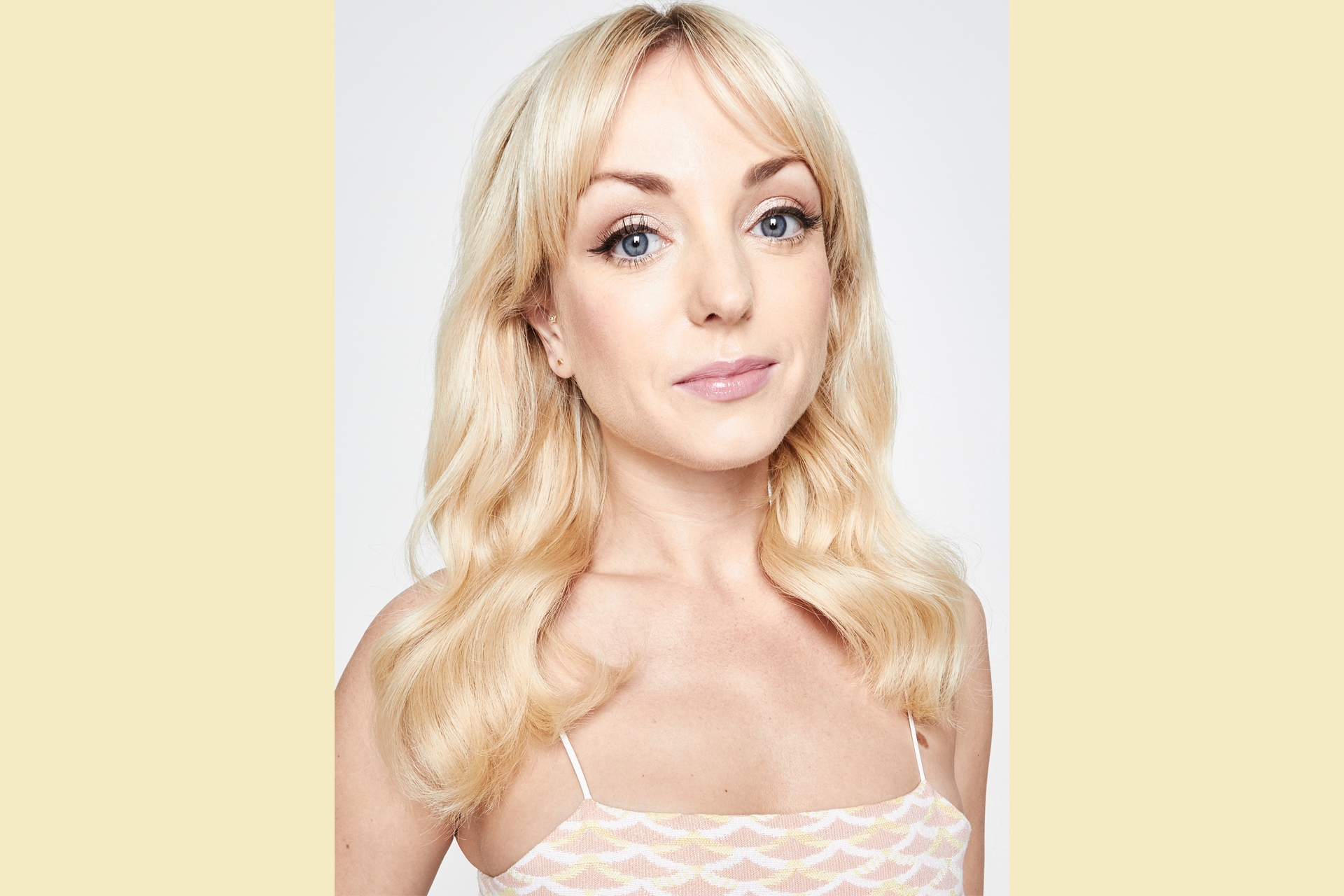 Helen George on Starring in The King & I
---
The TV star makes her return to musical theatre
Call the Midwife star Helen George returns to her theatrical roots in 2023, in a new touring production of beloved Rodgers & Hammerstein musical The King & I, in which she stars in the leading role of Anna. She speaks to Amy Wakeham about donning those incredible dresses, parenting while on the road, and how theatre needs to be accessible for everyone.
Helen George on Starring in The King & I
AW: What attracted you to the role of Anna in The King & I?
HG: I saw it when I was younger and I have such fond memories of it. It's one of those musicals that, when you start talking about it, everyone just instantly has a very warm reaction. The character of Anna is very interesting and strong – I'm currently reading the book that the story's based on [The English Governess at the Siamese Court by Anna Leonowens (1870)], and it's an interesting tale of female independence at a time when women weren't allowed to own property or earn their own money. I've wanted to do a musical for a while and in this one I really just fell in love with the character. 
What's your favourite thing about the production?
Bartlett Sher is a fantastic director –  it's obviously a very old Rodgers & Hammerstein musical but there's a freshness to it that I really enjoy, in terms of the direction and the staging.
Deborah Kerr and Jodie Foster made the character iconic in previous versions on stage and screen. Have you been watching their versions for inspiration? 
I'm trying not to, to be honest. It's been played by so many different people in the past, so it doesn't bother me as I want it [Helen's version of Anna] to be unique to me. I've gone back to basics with it. 
Does stepping into a role that's so well loved make you nervous?
Maybe now you say that! I'm really excited about it as it's such a challenge. I haven't sung for such a long time too, so I've been going back to basics and having singing lessons again. It's been lovely to rediscover all that again. I'm more excited by it at the moment, but ask me in three weeks' time when we're in rehearsals and I might have a different take.
You started out in musical theatre. What's it been like dusting that off again?
It's been a bit of a shock to the system! It's like any muscle – if you don't work out in the gym, it's going to hurt when you go back again. It's the same with singing, so it's about getting strong again. I'm just looking forward to the huge production values and the costumes – I have to wear a dress that is, no joke, 40 pounds – and I have to dance in it. It's going to be the best workout but I'm also like, 'what the hell?!'
View this post on Instagram
You're known for your beautiful costumes in Call the Midwife. Can we expect similarly spectacular ones in The King & I?
Yes the skirts are huge, but there's also some really lovely costumes when she's teaching lessons – a striped shirt – and her underwear when she's getting changed. It's not sexy but more practical Victorian underwear, and I like those costumes possibly more. Obviously the dresses are incredible but I really like the moments when you're seeing beneath the surface – I enjoy them the most.
What's it like to dance and sing on stage in such restrictive costumes?
I've done a lot of plays in corsets, but I haven't done a musical for a while in one, so that's going to be a challenge – just being able to sing while having your stomach cinched in and not passing out!
What can audiences look forward to most about The King & I?
I think it's the most beautiful escapism, and it holds so many happy memories for different generations. And also I think there's a new generation of people who will fall in love with it and it's such a feast for the eyes. And it's just the most fantastic escapism for a couple of hours on cold winter's afternoon. And a lot of pretty dresses.
You're going on a nationwide tour in February, how do you juggle life on the road with two young children?
I've got a very supportive network around me, which is one of the only ways you can do it. The producers are being incredible supportive and allowing me to do both, which is how I can make this job work. 
But I just hope we get to a place where that question is asked of every male actor, as well as every female, because it's not just about the mother, it's about the father too.
Your partner is also an actor and often on the road, too, which must make it doubly tricky to juggle the demands of family between the two of you.
In any profession it's something that's hard: the parenting responsibilities are very real. I especially feel that when I'm filming, and away for 16 hours a day, so I miss the morning and the nighttime, and I just come home and do the night feeds with the baby. It's really hard.
The musical has received criticism in recent years for being a bit out of touch with 21st century attitudes to race and colonialism. Has it been modernised to address this and make it more culturally sensitive?
That was also one of my first questions when I spoke to the producers. Going back to the book, you can see what Anna is actually fighting for – not for British supremacy or European supremacy over Thailand, but for an understanding between the two cultures. And she's a strong woman, she airs her views on certain things like polygamy – she's not a fan of that. 
But those questions were my questions, and I think this production addresses them in a culturally sensitive way. And it has a really culturally diverse cast on the stage, but I just wish that could be reflected in the audience, too. Because it should be accessible to all people, of all cultures. And that has to be addressed in the price points as well, especially at the moment. I know theatre took a battering over Covid, but we also have to address the fact that there is a cost of living crisis, and if we want theatre to have longevity it has to be priced so that families can afford to come.
That's also another reason to do a tour. It's important that everyone in the UK has access to theatre tickets, and touring theatre is more important than ever.
And recently a lot of theatres have had their funding cut, which makes it even more difficult.
Yes, they're completely stuck. I did some charity work earlier this year for the ENO, and the government has just pulled their funding without any warning. And the ENO does so much good work, getting young people in opera, cheap and free tickets. There's so much work going on there, so to have their budget cut is just awful. And of course the money always gets cut from the NHS and the arts. It's scary to see.
How will you be spending Christmas this year?
I'll be with my family and we'll be having a little break as I've been quite busy with filming. And then I go straight into rehearsals on the 28th December. So I'm just looking forward to a good week off and resting up. 
What's on your Christmas list?
I'm really hard to buy for, I've been told by everybody. I'm just asking for lots of luxury things I wouldn't buy for myself – lovely Diptyque candles, fluffy slippers and perfume. Classic female vices – I'm pretty boring in that regard.
What can we expect from the Call the Midwife Christmas special this year?
It's a lovely festive treat, and it's really going to warm the cockles. What's really interesting is that we revisit some storylines from the past – tough, challenging storylines but ultimately at the heart they're very warm spirited. 
Call the Midwife has been going for 12 years now, did you ever expect it to be as popular and long running as it has been?
Not at all. I think I was booked for six episodes and it was one summer of filming. We had no clue until, at the first screening, someone said, 'you have no idea what you've got here.' It's been a pretty long journey but it's been such a huge part of my adult life and my friendships. It's my work but also my personal life – the great actresses on it are now some of my closest friends, which is such a wonderful gift.
What can fans expect to see for Trixie in the new series?
Lots of stuff going on in her personal life – I'm sure people will have seen pictures in papers. It's a happy year for her. 
Any other plans for 2023?
I have one day off between finishing The King & I and going back into filming, so I feel like I don't really need to make any more plans. Jack [Ashton, Helen's partner] would kill me if I did!
EXPLORE
Interview edited and condensed for clarity. The King & I is on tour next year, for tickets visit kingandimusical.co.uk/uk-tour-dates. Call The Midwife season 12 is out on New Year's Day at 8pm on BBC One.