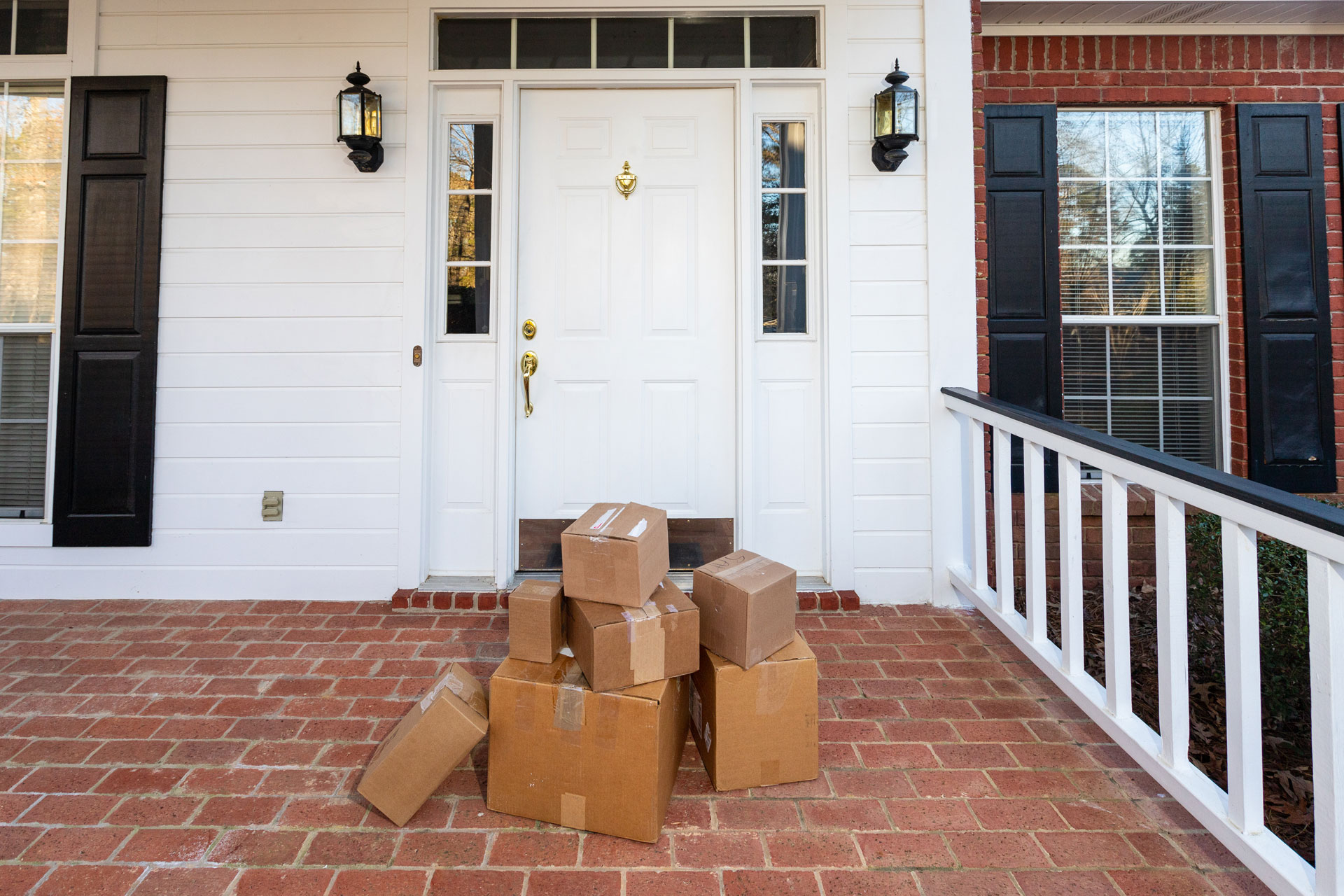 Home Deliveries: How To Reduce Your Environmental Impact
---
Cut down the carbon emissions of your packages with these simple steps
Online shopping was already on the up before Covid hit, but the pandemic certainly accelerated things. Stuck in our homes, we discovered that we could have literally anything delivered to our homes at the click of a button – often within hours. Hermes (which recently rebranded as Evri) became our new best friend; the sound of no-contact deliveries dropping on our doorsteps became the highlight of our day.
Internet sales represented 28 per cent of all retail sales in 2020, a 46 per cent increase from 2019. Food deliveries, too, saw a massive surge: both takeaway companies like Deliveroo and grocery services such as Ocado and Amazon Fresh. And, though life has pretty much returned to normal now, it seems lockdown habits have stuck. Our shopping habits have changed, and we're buying online more than ever – but what does that mean for the environment?
There's debate about whether shopping in-person or online is better for the planet. In 2020, Jeff Bezos claimed in a letter to stakeholders that online shopping generates less carbon than shopping in store. Being the founder of Amazon, he evidently has a vested interest – though one argument for shopping online is that it eliminates multiple car trips, as a single truck or van can transport deliveries for a number of different households.
Yet shipping items between distribution centres, delivery depots and our homes involves emitting high quantities of carbon. Amazon, in fact, emits nearly as much carbon dioxide as a small country. The same goes for food takeaways, which often see single meals transported on motorbikes. Packaging, of course, is another issue across the board. We've all experienced deliveries arriving in huge piles of unnecessary packaging, much of it single-use plastic.
Despite all of this, it's clear online shopping is here to stay. But there are ways we can reduce the environmental impact of our home deliveries, which we highlight below.
Use slower shipping methods. We all know the beauty of next day delivery – and sometimes even same day delivery – yet this comes at a cost to the planet. Same day delivery in particular means our items are being transported in small quantities, with lots of vehicles making single deliveries. Instead, opt for the standard delivery or the 'no rush' option – it will only make the eventual arrival of your package more exciting.
Are you guilty of over-ordering with the intention of sending back most of the items in your clothes haul? You're not alone: this act is known as 'bracketing', and it's very common nowadays. But returns mean more mileage, with purchases re-entering the supply chain and often ending up in landfill.
Consolidate orders. Many retailers offer the option to bundle items into one delivery rather than having them all arrive at different times. You can usually specify a day when you know you'll be in to receive your delivery rather than having the courier rerouted.
Alternatively, opt to pick up your order at a collection point, and walk or cycle to retrieve it. And if you do have to return something, drop it off at your nearby post office or DPD service rather than arranging for a courier to come and pick it up from your home.
When it comes to food takeaways, choose local. Ordering from the Italian down the road rather than having an Indian shipped over from the other side of town will reduce carbon emissions – plus you can guarantee it will be hot when it arrives. Where you can, support small, independent restaurants which cook with sustainably-sourced ingredients.
It's also worth considering what type of packaging your food will arrive in. Lots of restaurants are taking steps to reduce plastic in their deliveries, so it's worth calling up beforehand to find out. Any recyclable containers should be washed out beforehand. Many platforms, like Deliveroo, offer the option to decline plastic cutlery too.
Reduce food waste. Don't order more than you need – and if you can't finish your food, find a way to incorporate it into your meal the next day.
Ultimately, choose companies which are taking steps to reduce the impact of their deliveries. Etsy, for example, offsets 100 per cent of carbon emissions from delivery and packaging on every delivery. Deliveroo, meanwhile, recently partnered with a micro-mobility start-up called HumanForest to offer delivery riders access to sustainable transport across London.
Main image: Getty Images
READ MORE:
How To Recycle Your Beauty Products / 14 Easy Sustainable Swaps