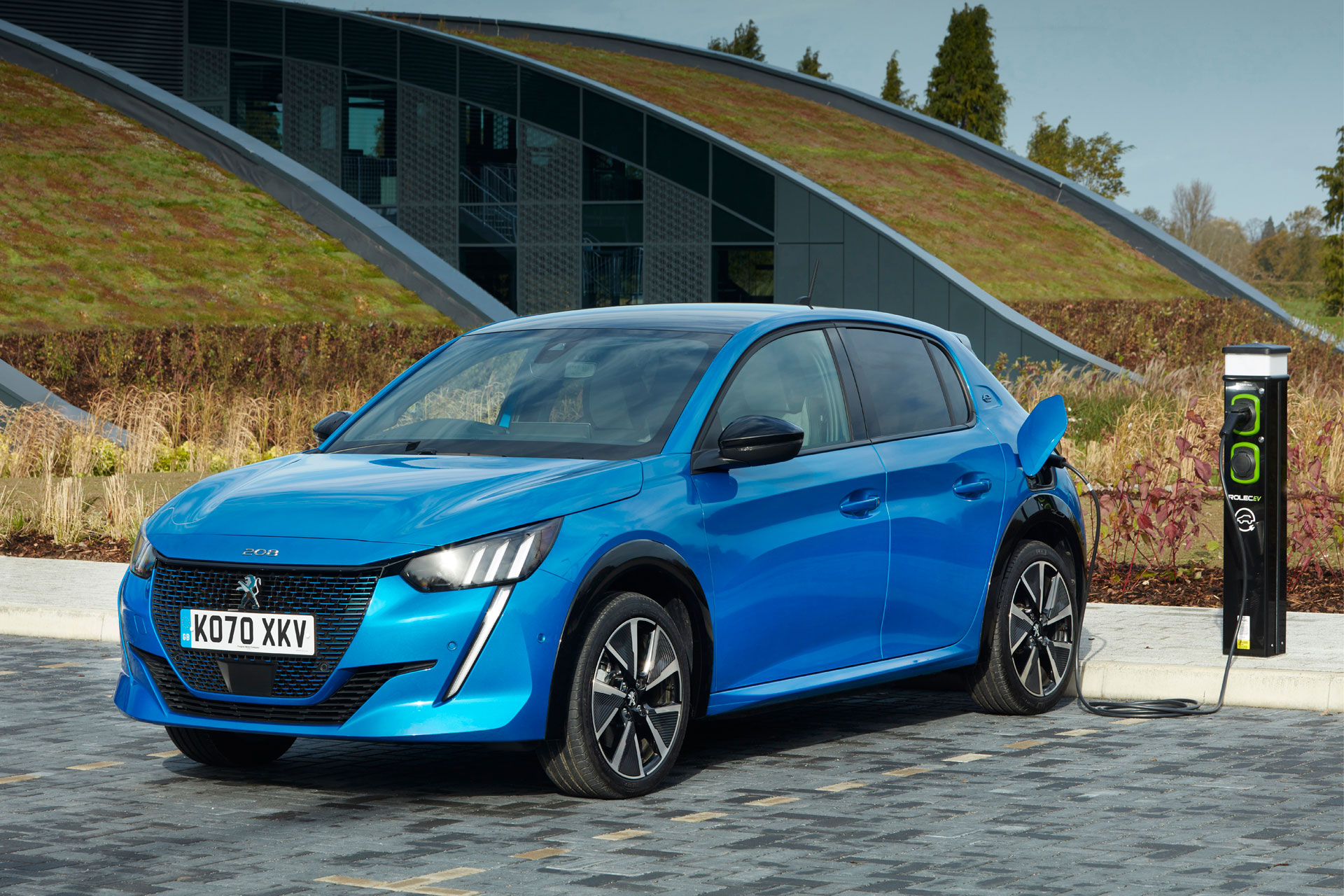 Peugeot e-208 — The Green Lane
---
'this little Peugeot is very discreet'
Motoring editor Jeremy Taylor and sustainable fashion expert Jessica Saunders discuss the surprisingly modest Peugeot e-208
Peugeot e-208 — The Green Lane
JS – For anyone who doesn't want to shout about owning an electric car, this little Peugeot is very discreet. It doesn't have the whacky shape of a bespoke EV, like a BMW i3 or Honda e, it's just a 'normal' looking car.
JT – That's true. Only the 'e' badging sets it apart from a petrol-powered 208 supermini – plus the fact an exhaust pipe is missing. The fuel filler cap is replaced with a charge point but otherwise, nobody would know.
Yes, but the Peugeot did have one surprise up its sleeve. When I tried to step out of the driver's seat without engaging the electric handbrake, an incredibly loud alarm sounded down the street!
I had the same experience. It's unusual because in most new electric cars these days, the handbrake is activated automatically. I certainly didn't make the same mistake again – what a racket!
For me, the 208 doesn't have the same funky image as, say, a Fiat 500 or Mini Electric but it offers more range, covering roughly 180 miles in real world driving conditions. The Peugeot is also comfortable, exceptionally quiet and will comfortably seat four people.
We also managed to power up the batteries on our home charger in just under eight hours, while the braking regeneration system is especially effective in keeping the 50 kWh battery topped up on the move.
The range starts at just over £30,000 and comes with a decent amount of standard gear. That includes Apple CarPlay and Android Auto, as well as a seven-inch touchscreen. Buyers need to pay a little more for features like a reversing camera and navigation.
And the e-208 has typical hatchback driving characteristics – you know, nippy around town, decent handling and zippy performance away from the traffic lights.
Even so, I think I like my EV to have a little more to shout about – apart from a noisy alarm!
Jessica Saunders is Director of Programmes at London College of Fashion, studying for a PhD in sustainable e-textile design.