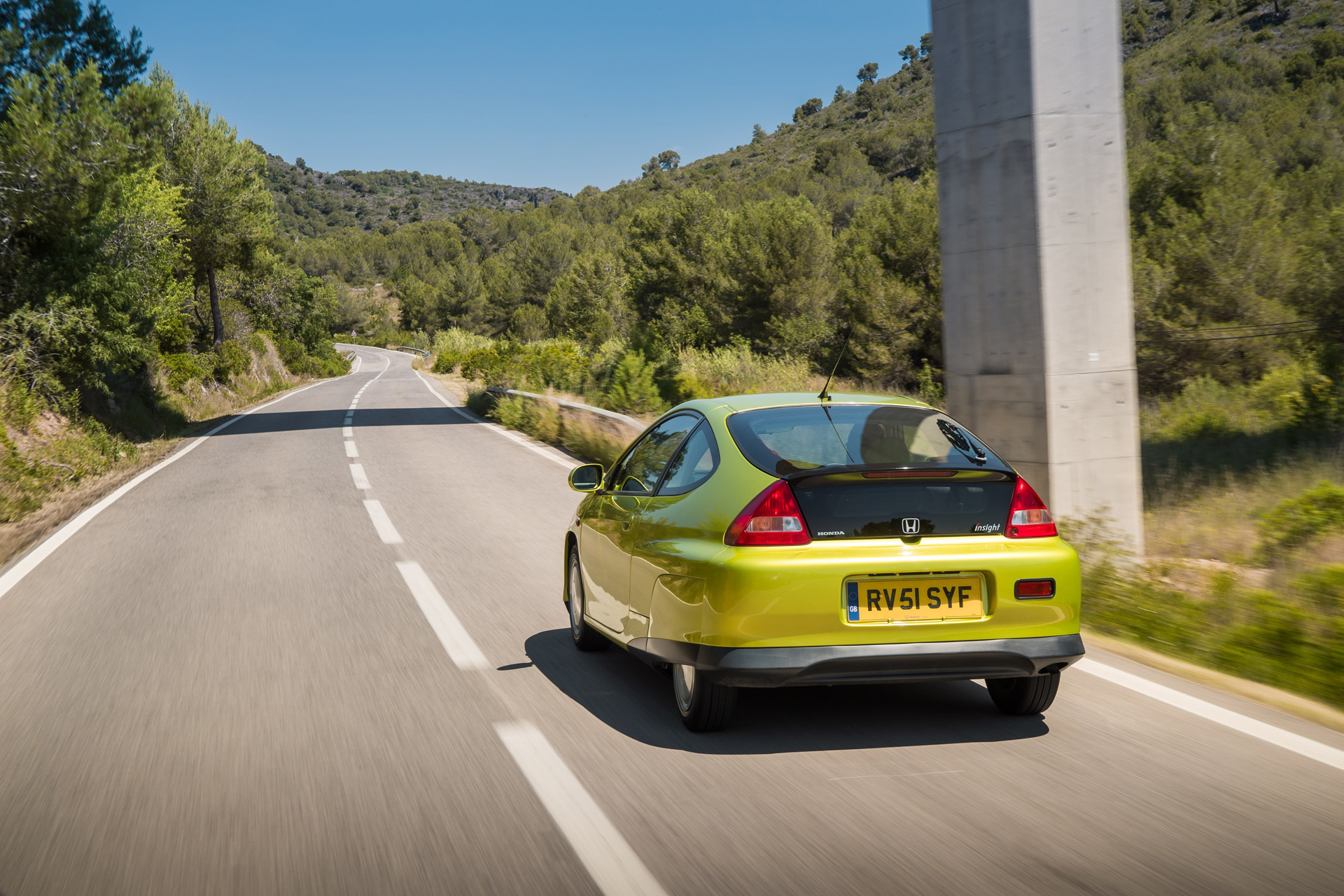 Retro Classic: Honda Insight — The Green Lane
Is this the first collectible EV?
What will be the first collectable battery vehicle? Motoring editor Jeremy Taylor and sustainable fashion expert Jessica Saunders drive the original Honda Insight…
Discover more like this on the C&TH Cars Hub
The Green Lane: Honda Insight – Review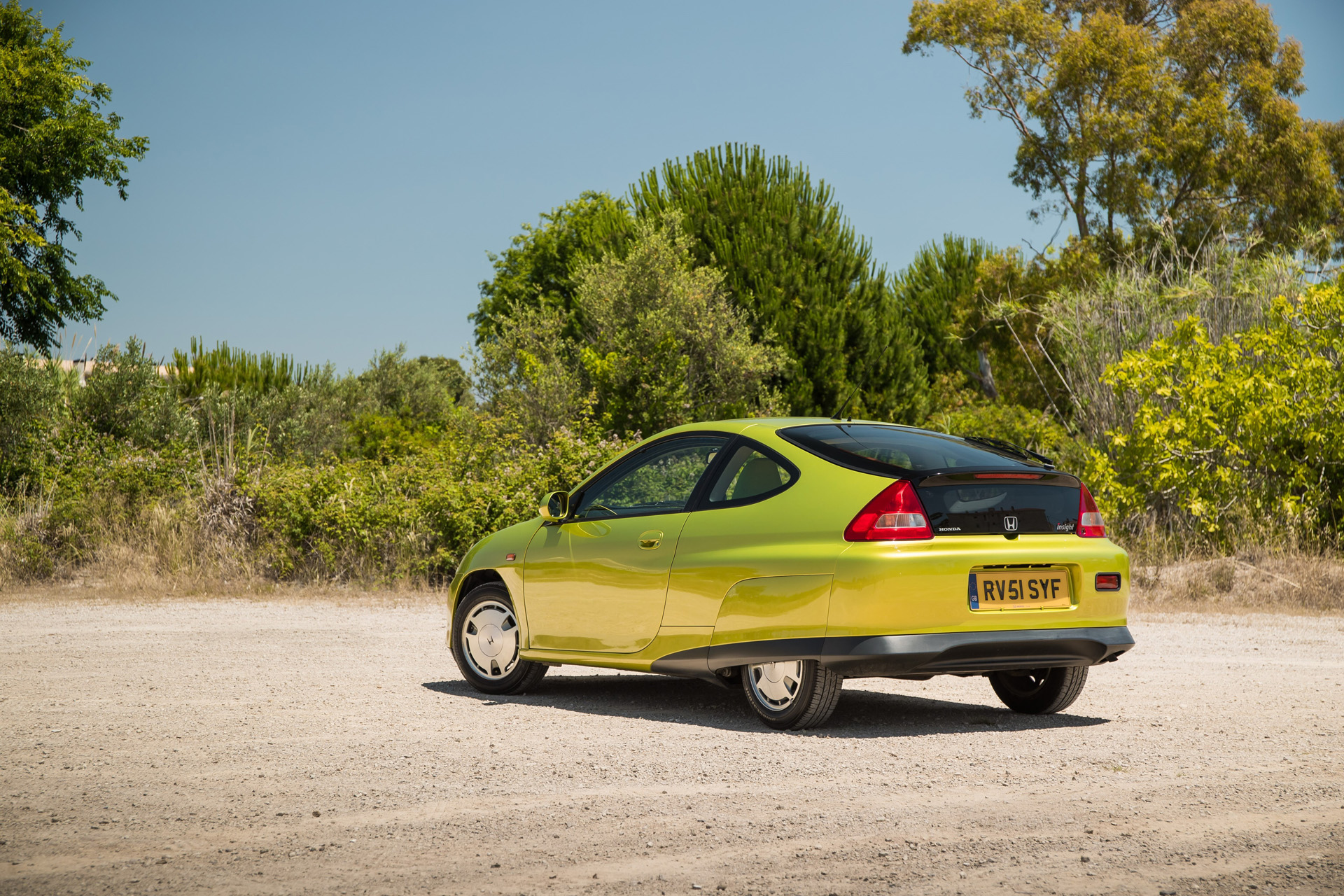 JT – Electric cars aren't new – some have been around since the last century. Which begs the question, what models are destined to be future classics?
JS – I thought the BMW i8 or i3 would be top of the list, but you have something else in mind…
Yes, with the aerodynamics of a bar of soap and equally as slippy, the original Honda Insight might just be the most collectible hybrid-electric vehicle a little money can buy. 
Why so?
Well, just look at it. Quirky yet cool, the Insight is a car with genuine personality, a feature sadly lacking on today's forecourt of ubiquitous SUVs.
We borrowed one from Honda's heritage fleet for a long weekend and it seemed to fascinate people. What's the back story?
The Insight appeared in 1999 and cost £17,000 new – electric vehicles were as likely then as Grand Bretagne winning Eurovision again. The space-age Millennium Dome was just about to open and teenage Prince William was taking driving lessons in a Ford Fiesta on the Highgrove estate.
The Honda might be sleek and slippy, but it wasn't very fast.
That's because it was hauled along by a 3-cylinder petrol engine, plus a tiny, 10kWh electric motor. Honda's futuristic two-seater offered owners a modest 67 bhp. Even with Integrated Motor Assist (the small battery), that figure only crept up to 75 bhp. 
So, what made the Insight so special? I assume it's the techy stuff you can't see under that attractive Citrus Yellow paint. 
Honda used lightweight aluminium, magnesium and plastic in the engine design to keep the Insight down to a super-trim 852 kg. The car also boasted a drag efficiency of 0.25 cd – a 2023 Porsche 911 Turbo S only manages 0.33 cd and that's with retracted front and rear spoilers.
It certainly looks 'different'! What else did you like?
Note the covered rear wheels, low-slung seating position and glass tailgate. An Insight will consistently return economy of 75 mpg+, packs a typically slick Honda gearbox and there's a digital dashboard that was way ahead of its time.
Shame the later versions of the Insight were dull designs that didn't live up to the original.
Yes, but unlike the rival Toyota Prius, which admittedly went on to greater things, our now coveted, original Insight will still turn heads as it gently rises in value as an oddball modern classic.
So who should buy one?
If you like the idea of flying down to the supermarket in a retro-cool, Star Trek-style spacecraft, a Gen. 1 Insight might be the Jetson car you have been looking for. 
Explore the Honda Insight at usedcars.honda.co.uk 
Jessica Saunders is Director of Programmes at London College of Fashion, studying for a PhD in sustainable e-textile design.