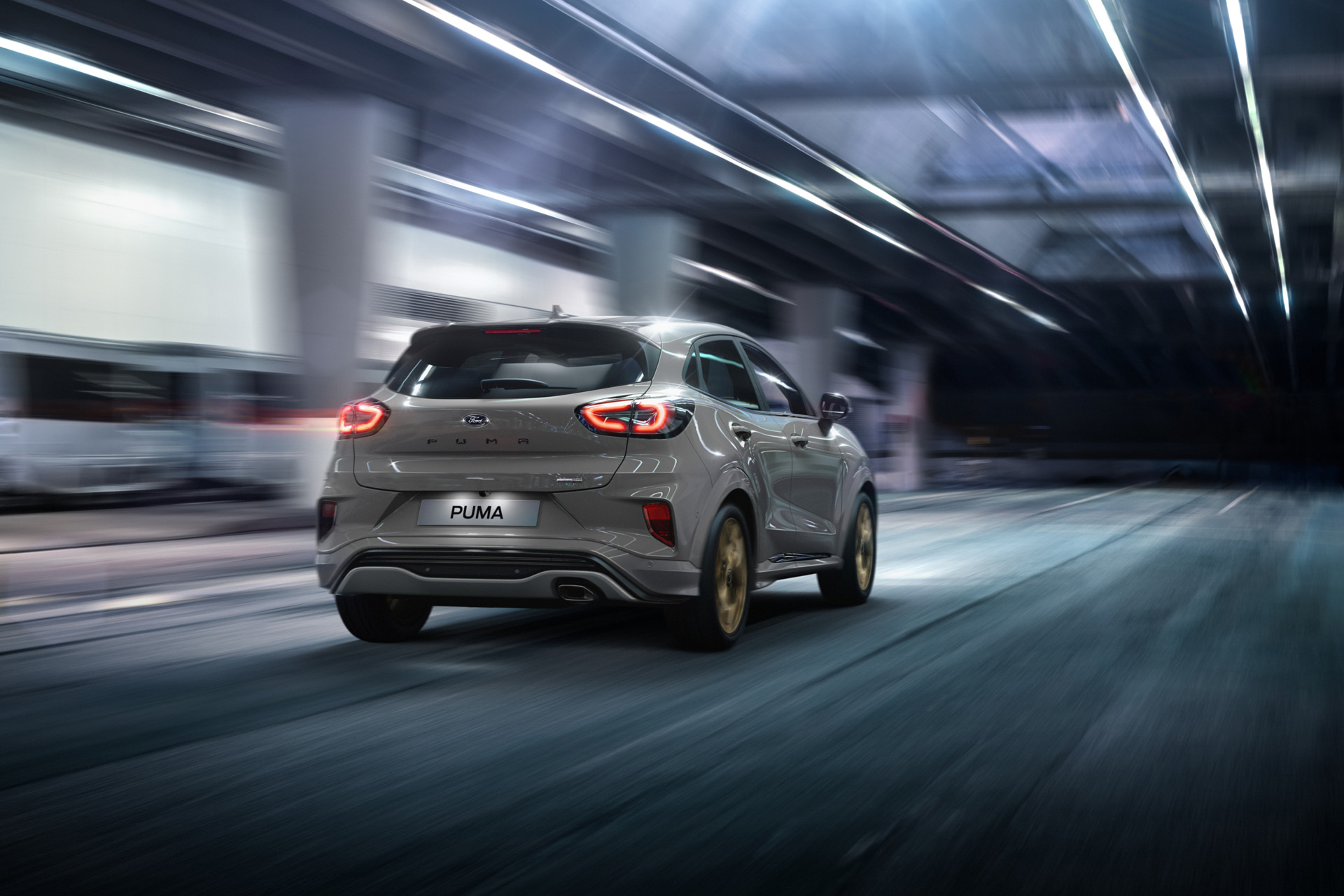 Ford Puma ST-Line X Hybrid — The Green Lane
Farewell, Fiesta. Hello, Puma…
Farewell Fiesta: Ford's replacement for the long-serving hatchback will be an electric version of the Puma. Motoring editor Jeremy Taylor and sustainable fashion expert Jessica Saunders drive the current hybrid model, the Ford Puma ST-Line X Hybrid.
Discover more like this on the C&TH Cars Hub
The Green Lane: Ford Puma ST-Line X Hybrid – Review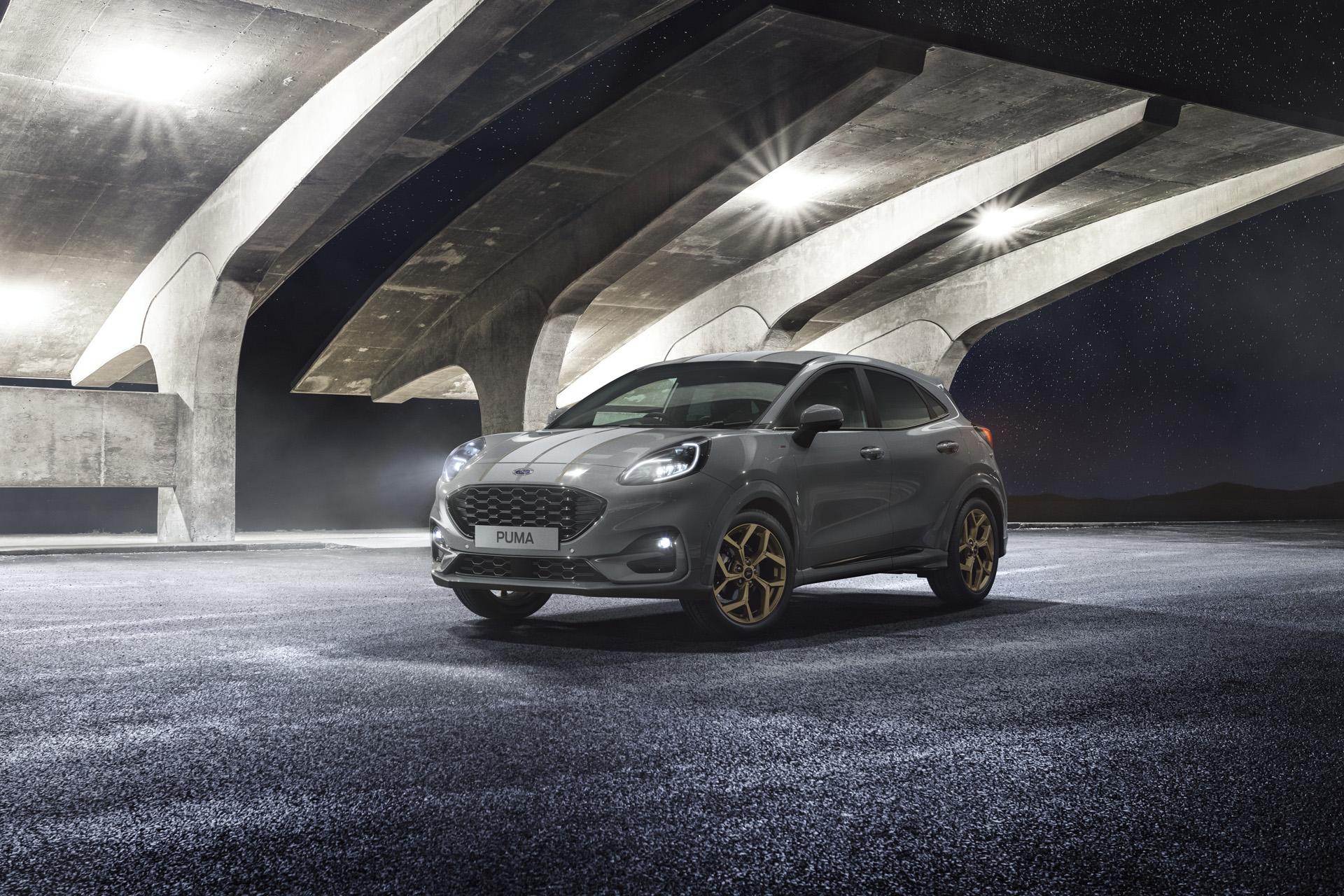 JS – First they plan to kill off the Land Rover brand, then the superfast Audi A8 next year – and now the Fiesta is about to depart in June!
JT – Remarkable to think Ford has sold 18 million since the hatchback was launched in 1976. It's been a constant on the car best-seller list and yet the company says the Fiesta party is over.
So, why are we driving the Puma? Shouldn't we wave goodbye to the old car with tears in our eyes?
We could, but in a slightly cheesy promo video to announce the news – it features a Fiesta-owning grandad reading a bedtime story about the car to his grandchild – Ford reveals the replacement model will be an all-electric Puma.
Well, I suppose that is a positive note. And this is definitely going to happen?
Yes, the last Fiesta runs off the Cologne factory line in Germany in June. The giant plant will then be turned into an EV production centre, although the Puma EV is set to be built in Romania. Fiesta fans will be able to buy the performance ST hot hatch for another year, then that's it.
I know the Puma is based on the Fiesta, but it's definitely a bit bigger.
It's a different type of vehicle to a Fiesta supermini. As a crossover, it has to be all things to all people – like a mini SUV.  It's still nippy, but the extra height and length mean it doesn't feel quite as nimble as a Fiesta.
Best of all, it does look great. Far more eye-catching that the VW T-Roc, or the Nissan Juke, which are both key rivals. Our 1.0-litre, 125bhp car has mild hybrid technology but lacked a bit of power. I note there is a faster, 150bhp version too.
The hybrid technology just combines thrifty fuel economy with extra acceleration. Our car officially takes 9.6 seconds to reach 62mph, and combined economy is no better than 46mpg. If you want extra pace, the 197bhp Puma ST is quick. It has a real turn of speed and looks very sporty indeed.
We haven't spoken about the price…
New cars aren't cheap, and the entry-level ST-Line X Puma comes in at £28,790. Our Puma had assorted extras, like a £1,000 panoramic sunroof that bumped the price up to more than £33,000.
Crickey. I guess it is fun to drive, looks good and can easily cope with a small family – but that seems pricey.
Compared to other small crossover cars it's about right. Although, consider this: the original Fiesta cost £1,856 at launch in 1976!
Discover more about the Ford Puma ST-Line X Hybrid at ford.co.uk 
Jessica Saunders is Director of Programmes at London College of Fashion, studying for a PhD in sustainable e-textile design.