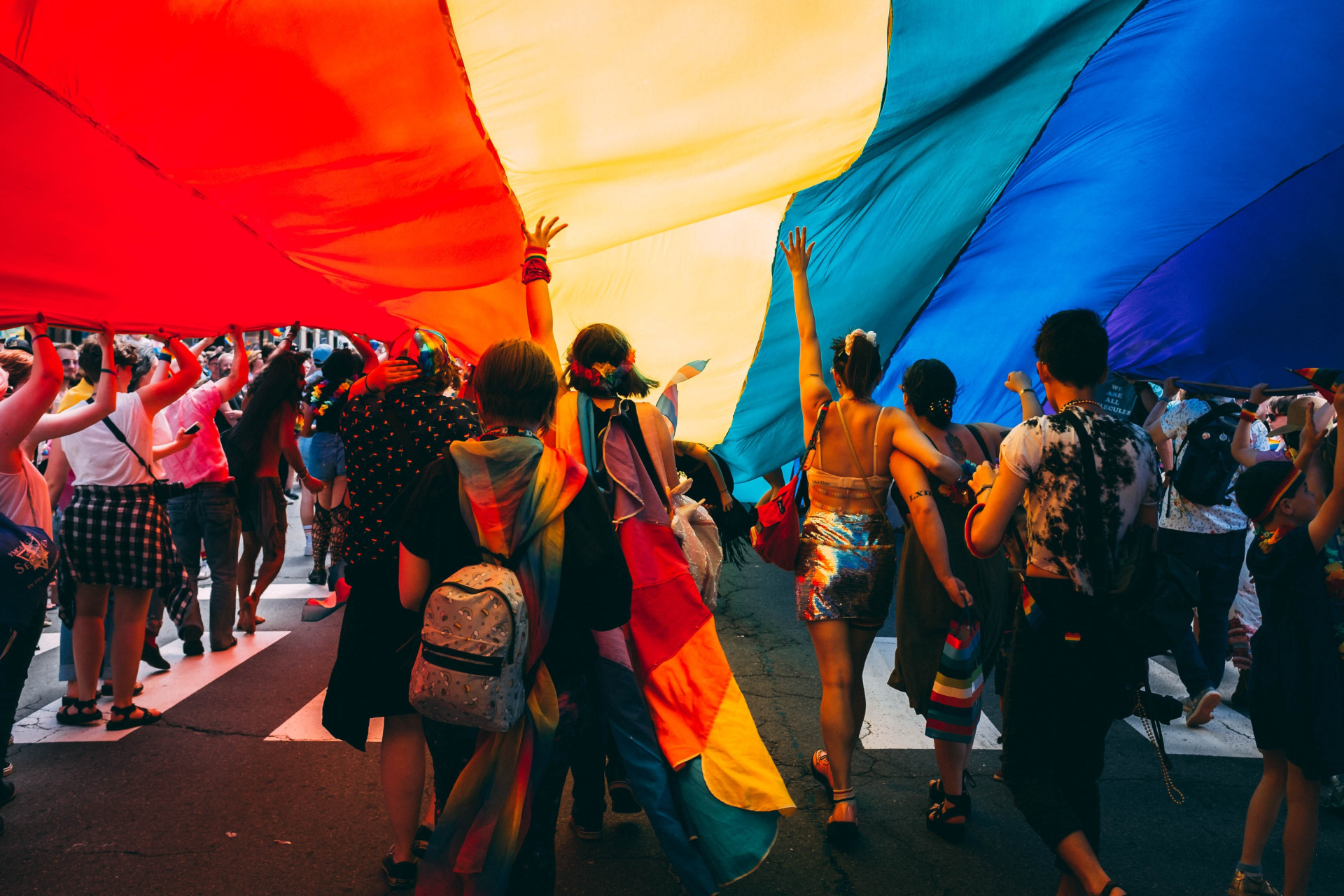 How to Celebrate Pride In London 2023
Festival events, disco dance-offs and of course, the parade!
Pride in London is a not-for-profit organisation with an aim to provide a platform for all LGBTQ+ people across London. Run by a large group of selfless and committed volunteers, this is the most diverse Pride in the UK, and a month-long celebration that puts the LGBTQ+ community centre stage. It's also extremely fun. Here's how to celebrate Pride in London in 2023.
Click here to skip ahead to events and things to do
How To Celebrate Pride In London
Pride in London is perhaps the only occasion where such a bright light is shone on the issues the community and people within it face and aims to represent every part of London's LGBTQ+ community, including those who are 'lesbian, gay, bisexual, trans*, queer, questioning, intersex, non-binary, asexual, polysexual, genderqueer and gender variant'. While from the outside it might just seem like an excuse to celebrate, it's important to remember the real reason Pride is and should be such a big deal. Same-sex marriages were only legalised in England in 2014. The Gender Recognition Act came into effect in 2004, but was criticised harshly by many members of the House of Lords – and still is. And, regardless of laws in place to protect and promise respect to LGBTQ+ people, violence and intolerance against can be found far more easily than we'd like.
So, this Pride, celebrate and walk respectfully – whether you are part of the LGBTQ+ community or a committed ally – but keep in mind the harsh challenges still faced today, and most importantly, donate to the causes:
Discover more charities at charitynavigator.org
Pride Parade: Saturday 1 July 2023
This year's Pride parade follows 2022's jam-packed 50th anniversary, which looked back at Pride's evolution over the last half-century, with nods to key figures who have helped shape queer history and the new struggles the community faces today. This year, over 600 LGBT+ community groups signed up to march in the parade, with 30,000 people registered overall.
This year's Pride in London parade is all about trans allyship, with the slogan 'Never March Alone' and shaped with the help of Hannah Graf, Mz Kimberly and Dani St. James. On the theme, Sadiq Khan, Mayor of London, said: 'London is renowned across the globe as a beacon of inclusion and diversity, and Pride is part of the reason. The march of solidarity and celebration has helped to change our society and I'm pleased that this year's campaign will be in support of the capital's trans and non-binary community.'
'In London you are free to be who you want to be and to love you want to love. In July more than 1.5m people will once again take to the streets to send that message to the world,' the Mayor said.
Christopher Joell-Deshields, CEO of Pride in London, added: 'Pride in London is much more than a celebration of our vibrant community; it is a powerful gathering that fosters unity and support. Amidst the ongoing adversity faced by the LGBT+ community worldwide, we want every trans and non-binary person to feel the unwavering solidarity we offer. You are not alone – we stand with you.'
The parade will start at approximately 12pm at Hyde Park Corner and will make its way through central London. If you'd rather watch the action from the comfort of a seat, book a grandstand ticket here.
Brand New Pride Plaques
Plus, five new LGBTQI+ plaques are set to be installed across the capital, celebrating – in the style of London's iconic blue plaques –  significant people, places and moments in LGBTQI+ history. The following five plaques will join London's present two LGBTQI+ plaques:
Greenwich Tavern: A plaque commemorating Beautiful Thing, a 1996 coming-of-age film set in Thamesmead and Greenwich
Black Lesbian and Gay Centre, Peckham: A plaque celebrating the first centre established in Europe to provide advice and support to the Black LGBTQI+ community
Westminster: A plaque celebrating Jackie Forster, the journalist and activist who helped found the social group and long-running publication, Sappho
Ladbroke Grove: A plaque celebrating London Lighthouse, a past centre and hospice for people with HIV and AIDS
Haringey Civic Centre: A plaque marking Section 28 and the first Lesbian and Gay Unit of its kind
Pride 2023: Events & Things To Do
Hundreds of events take place every year. The full schedule and line-up for 2023 can be found at prideinlondon.org
Together & Change Flashmob in The City
On 30 June, the day before the big Pride Parade, a flashmob dance will take place in the City celebrating the LGBTQ+ community. The Together & Change Flash Dance will be an open, inclusive and welcoming dance event with eye catching choreography and vibrant costumes. Catch it at 12.30–1.30pm at St Helen's Square, 1 Undershaft (opposite the Aviva building).
Queer Britain
The UK's national LGBTQ+ museum launched last year in London, a creative space for all to feel at home in, regardless of sexuality or gender identity. Through regularly updated exhibitions, visitors can find out about the community and their place within it. As Queer Britain highlights on its website, 'we're helping complete the Nation's family tree'. 2 Granary Square, London N1C 4BH, queerbritain.org.uk
King's Cross Summer Sounds x Queer Britain
Adding to the above, later in the Pride season, Queer Britain will be taking over King's Cross's Summer Sounds season on 15 August, showcasing some of the best local LGBTQ+ talent. Free, from 6.30pm, kingscross.co.uk
Pride at Home House
Members of one of London's most hedonistic private clubs Home House can get in on the action at its annual Pride party on Friday 30 June 2023, with special guest DJ Fat Tony. Part of the club's month-long celebration of diversity, love, and inclusivity, members can also enjoy a colourful floral installation by resident florist Ricky Paul Flowers, limited edition Pride-inspired cocktails and more. Non-members can join the celebrations by staying in one of the club's 23 unique bedrooms and suites. homehouse.co.uk
Read our review of Home House here
Queer Joy Exhibition
Plus, King's Cross' Outside Art Project is having a Pride month makeover, displaying 50 striking portraits of queer people captured by ten emerging LGBTQIA+ photographers from the UK and abroad. Free, 1 June–31 August 2023, Pancras Square and Granary Square, kingscross.co.uk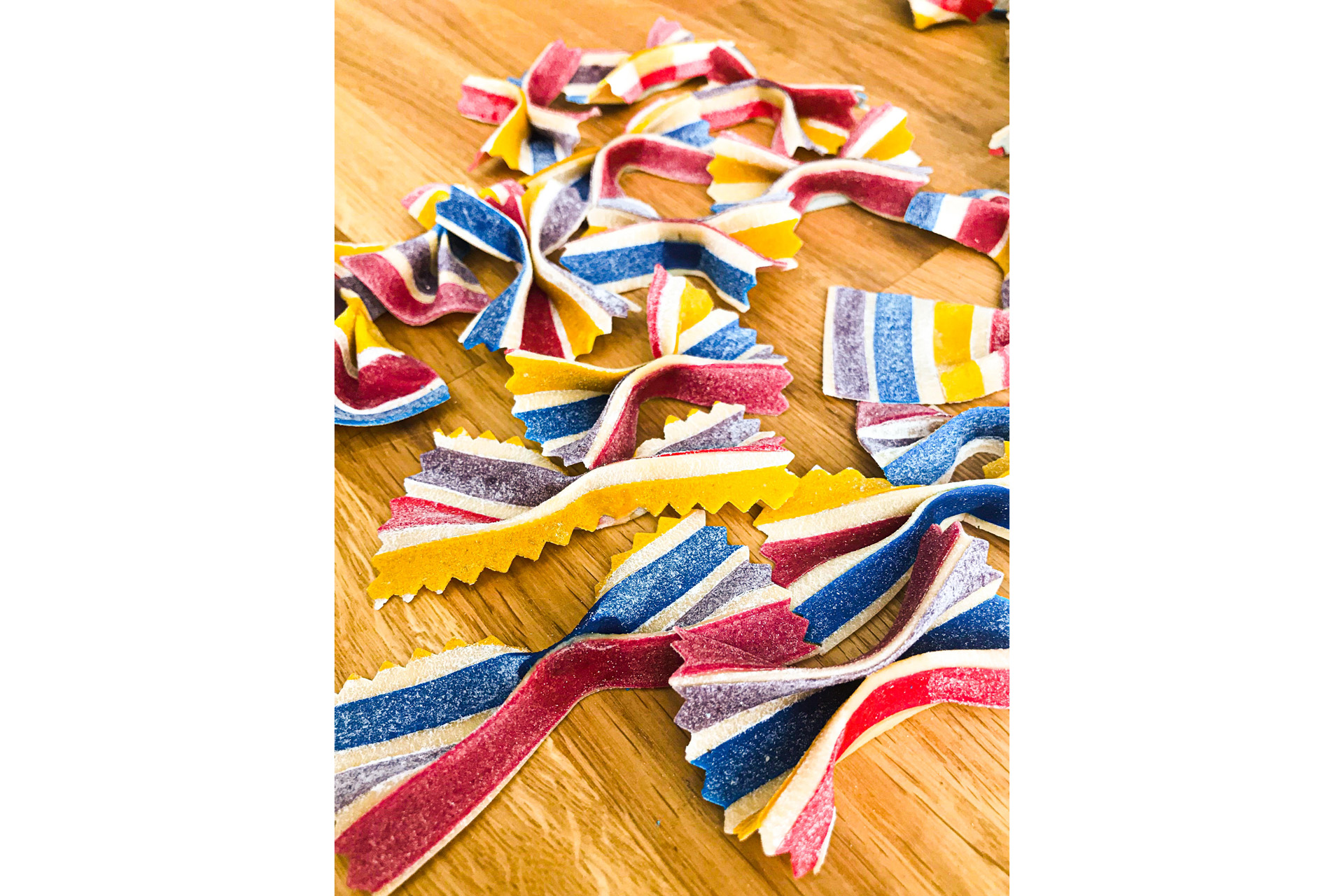 Pasta Evangelists' Pride Pasta Party
Held in the heart of Shoreditch at The Trampery, Pasta Evangelists' 'Queen of Pasta' Chef Roberta d'Elia will be imparting her Italian sparkle and wisdom for Pride 2023, teaching guests how to make fresh rainbow pasta. Guests can sip on bottomless prosecco throughout the evening, alongside surprise performances from drag talent and a host of delicious extras. 1 July 2023, £65 per person, pastaevangelists.com
Friday Lates at the National Gallery
The National Gallery will be hosting a camp and colourful life drawing session on the eve of Pride as part of its Friday Lates series. Led by 2B Or Not 2B Collective, expect modern interpretations of classical works, celebrating London's LGBTQ+ community. Friday 30 June 2023, free event, nationalgallery.org.uk
PROUD WEST END
A ground-breaking audio-visual 'living portraits' art exhibition is coming to Old Quebec Street from 28 June–16 July in celebration of Pride 2023. Launched by Oxford Street, the free exhibition will share true spoken stories from fifteen LGBTQIA+ individuals from across the West End, including iconic drag queen Divina de Campo from RuPaul's Drag Race. Large-scale portraits will be installed in the street for this free exhibition, and accompanied by candid, spoken stories accessed via QR codes. oxfordstreet.co.uk
Pride Donuts At Donutelier
Indulge with a sweet treat at Covent Garden's Donutelier and its limited edition Pride donuts. Choose between Rainbow Coconut (soft toffee, coconut ganache, white chocolate Chantilly, sable disk) and Pistachio Pride (Pistachio varigato, white chocolate Chantilly, pistachio ganache sable disk), both £6.50. donutelier.co.uk
Duckie Summer Fete
An unmissable celebration of LGBTQIA+ communities and allies is coming to Finsbury Circus Gardens on 1 July. The extravaganza is a modern mash up of an afternoon fair and picnic, which pays homage to the early Pride celebrations of the 1970s with performances by the London Gay Symphony Orchestra, DJs Readers Wife, a Gender Circus and more. Tickets are £5 and can be purchased here.
Putt For Pride At Puttshack
Throughout June, Puttshack is partnering with Not A Phase; aiming to raise over £10,000, every hole in one scored throughout June will achieve a 5p donation across all four venues: Bank, White City, Watford and Lakeside. Plus, guests can enjoy the return of Drag Brunch, with special performances from Kara Katour and Mynxie at Bank, alongside free flowing bubbles, beer and mocktails. 11 & 25 June 2023 at Puttshack Bank, from £30pp. designmynight.com
Space To Have A Ball
Tottenham Court Road's Outernet is collaborating with the National Trust for Pride month, creating a free immersive experience that brings to life parties of the past in beautiful historic places, running from 15–30 June 2023. Influenced by the queer history of four National Trust properties, Space To Have A Ball combines the history of ballroom culture with modern and contemporary dance. outernetglobal.com
More Joy X Covent Garden
More Joy by Christopher Kane has installed over 2,000 multi-coloured flags in Covent Garden's iconic Market Building, to spread positivity, togetherness and support to the LGBTQ+ community. Drawing inspiration from the Pride rainbow flag, there are seven different designs sharing a variety of messages of Joy for the Pride celebrations.
View this post on Instagram
Featured image: Mercedes Mehling, Unsplash