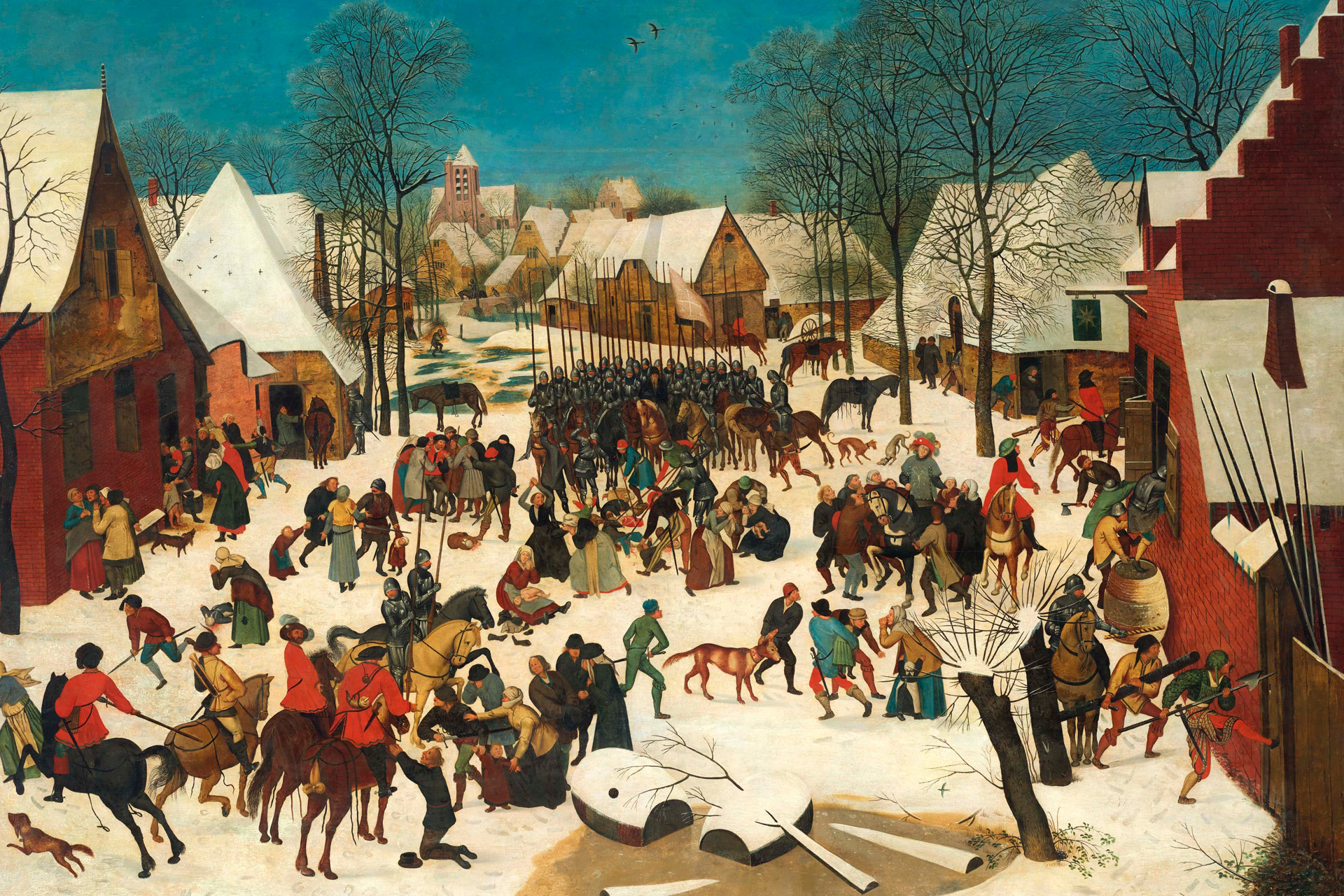 What To See at London Art Week Winter 2021
---
A guide to the December art fair
Returning to the capital from 3 – 10 December 2021 is the winter edition of London Art Week, a twice-yearly showcase of the best of the art market from international galleries and auction houses. There are over 40 exhibitions to explore, with works ranging from ancient to modern, alongside a programme of live and online talks, tours and the third LAW Symposium. Read on for this year's highlights.
What To See at London Art Week Winter 2021
Exhibitions
The enduring influence of Naples on the art world is being explored in a new exhibition at the Colnaghi gallery in St James'. An 18th century Neapolitan crèche forms the centrepiece, alongside a group of landscapes from Naples – mainly created during the heyday of the Grand Tour. 1 December 2021 – 25 February 2022
A newcomer to this year's line-up is Patrick Bourne & Co, which will make its debut with a selection of 20th century drawings and watercolours. This includes a Picasso of Léonide Massine and Lydia Lopokova dancing the can-can with the Ballet Russes, plus a watercolour by Stanley Cursiter which depicts two female bathers on a jetty in Cassis in 1920.
Lesser-known artists from the Belle Époque are being spotlighted in this thematic show at Elliott Fine Art. Each work has been carefully chosen for both its aesthetic appeal and for its historical interest, highlighting less familiar aspects of the period – a time associated with joie de vivre, beauty and prosperity.
A collection of 70 works from Alberto Martini are going on display at the Laocoon Gallery, dedicated to Edgar Allan Poe's Tales of Horror and certain works of William Shakespeare. One of the most eccentric European illustrators from the early 20th century, Martini was known for his ability to use pen and Indian ink with such intricate technique that his drawings appear like engravings.
Another new exhibitor joining London Art Week Winter is Koopman Rare Art, one of London's leading dealers in antique silver and gold boxes. Its inaugural exhibition focuses on silver treasures from the Regency period, including a set of candlesticks by Paul Storr – considered to be among the most ambitious ones made in 19th century Britain.
In 1934, Virginia Woolf described Walter Sickert as 'probably the best painter now living in England'. He was particularly interested in the human face and body, which is the focus of a new show at Piano Nobile. Sickert: The Theatre of Life includes over 40 figure paintings from the British artist, including his early music-hall scenes and visionary works from the 20s and 30s, such as The Plaza Tiller Girls.
Symposium & Talks
The third London Art Week Symposium is being organised by the Jewish Country Houses project, with a series of online talks taking place throughout the week. On 6 December, for instance, Charles Dellheim will be discussing his new book, Belonging and Betrayal – How Jews Made the Art World Modern, in conversation with James McAuley. There will also be a roundtable discussion about the heritage of Jewish art and antiques dealerships on 9 December.
For more information visit londonartweek.co.uk
Main image: Pieter Brueghel the Younger, The Massacre of the Innocents
READ MORE:
 A Guide to Outdoor Art in London / Best Exhibitions in London