Founder of the first ever artist agency (when she was just 25), Marine Tanguy is transforming the art world one accomplished artist, project and Ted Talk at a time…
Where to Spot Street Art in London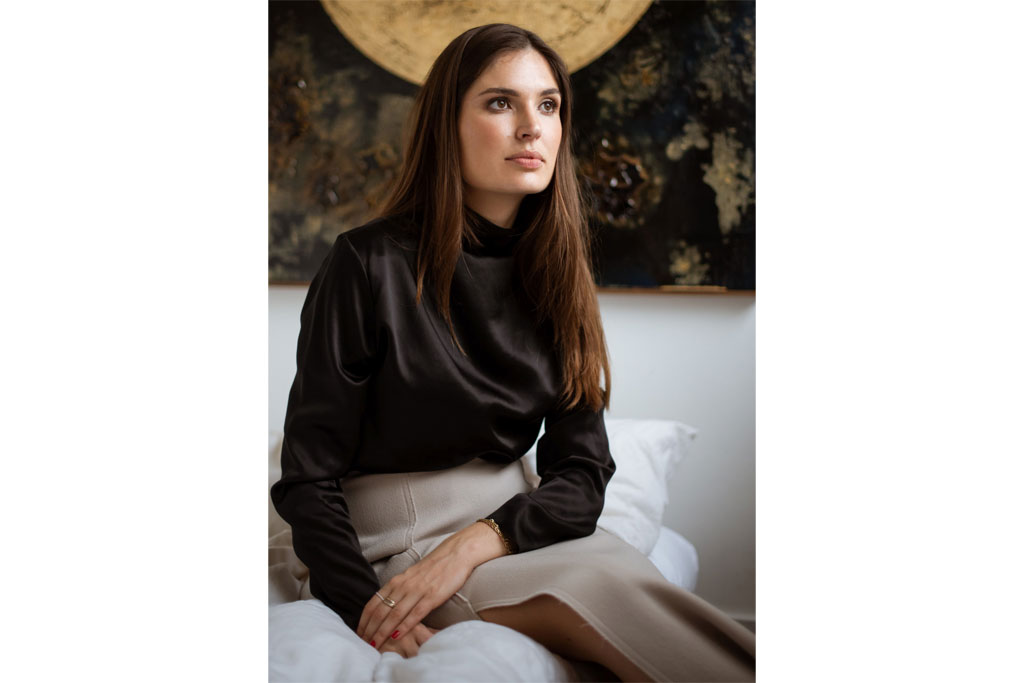 With a desire to inspire and advocate for talented visual artists which can make a difference to the cultural sphere, Marine launched MTArt Agency in 2015, an award-winning business which champions emerging artists by advancing and selling their works, funding studio space and providing cultural and promotional opportunities – previous projects have included an exhibition of Leo Caillard's eclectic works at the Louvre and a brand collaboration with French fashion house Chloé.
Having managed a gallery aged just 21 and launching her own at just 23, Marine has had a remarkable career (despite the fact she has only just entered into her thirties). She was named in the Forbes 30 under 30 Europe list for Art and Culture in 2018, has delivered a series of insightful Ted Talks, and has recently been nominated for the 2019 Natwest Everywoman's Demeter Award, granted to 'the most inspirational woman running a business trading from three to five years'. And even with a new-born baby in tow, Marine is showing no signs of slowing down; her passion for progressive art and desire to drive the industry forward mean there is always more work to be done.
I spoke to the pioneering art entrepreneur about the challenges she faced navigating the art world at such a young age, launching the trailblazing agency and her hopes for the future…
The Best Art Exhibitions in London
Am I correct in saying you grew up in France?
Yes, I grew up on a tiny island called Ile De Re. It's a lovely island off the west coast of France, but it basically means I grew up more bare feet by-the-sea than in a city.
I think growing up in a place that's beautiful encourages you to look for places that are very beautiful. I'm not very good at working in a place I'm not visually inspired by.
With regard to the city, I need to brainstorm a lot and that's what fills me with joy when I'm in the city, especially in a place like London. I think I'm very grounded from growing up there [in France], and am very close to my family in that sense; but here I look for the challenge.
When did you decide to pursue a career in art?
Coming from the countryside, you don't even know that those jobs exist. I knew that I loved creativity and maybe I was destined to be a disruptor of a sector later because I was unable to follow the rules at school; I was always trying to escape through books, music and art.
My first degree was in Philosophy and French and I dropped out because I was told I could only be a professor after two years and that's not really what I wanted to be. So, I moved here [to England] as an au pair at 19 and was lucky to get my first internship at the BBC at The Culture Show. I applied with no work or recommendation and sent them a poem – they must have thought I was mad.
As always with life, you have to keep being exposed to experiences until you figure out exactly what the right one is for you, and the BBC showed me that.
You entered the industry at such a young age. Were there any challenges you faced?
When I was at the BBC, I was approached to run a stand for an art dealer on Berkeley Square, and I was asked to dress up to seduce clients. It's something that I can talk about 10 years later because I'm less worried about my career, but it's something that I would never have mentioned before. I was naive and very keen – I would have polished your shoes and served you coffee 10 times a day, but I wanted to do it. I had an energy that you only have when you're super young because you are fearless.
On the back of that, I think ultimately, when it comes to money and raising funds, there are still very few women in these roles and as a young girl, I had to figure out very quickly how to not be in compromising situations. That's the sort of thing I feel when I look at the female juniors in my team. They don't accept the same things that we accepted 10 years ago because I think it's becoming more out in the open.
It's not really about us anymore, it's about the generation below. It's important they are aware that this has happened.
The Best Art Exhibitions in the UK
What made you depart from the gallery concept and launch an agency?
I've got three major issues with the sector. One of the first issues is that most artists only survive on one single stream of revenue which is sending out works on walls. If you look at the music or acting sector – you know, Rihanna has made more money selling her makeup brand to LVMH than doing music – the famous actress will establish her brand collaborations as much as the movies she makes in her communication strategy. So that's something we are very passionate about; making artists bigger than our sector is currently making them. We want artists to enter the mainstream and we've done this with major public art projects, brand and digital collaborations, and rethinking how you bring revenue to an artist.
My second issue with the sector is the fact that the galleries are too tiny, so it's really rethinking how art can be a lot more central, and not just something that you come to when you are very wealthy and at a much later age.
The third issue is that, going back to how precarious it is to be a woman in the sector, you have to work for free to get started, and then you add to this the fact that your first year salary is between 15 to 12k, which is crazy. This basically means that it's not who is most talented or works the hardest that end up being an artist or an art professional, it's who can afford it. I have no issue with people with privileges, it's more I have an issue that there is no meritocracy running through the sector. If you're someone who's very talented and works very hard, you should succeed. This doesn't mean you have to remove the rest, it just means that there needs to be an access for that person, otherwise we're missing out on some very talented people.
What do you look for in an artist?
We have over 200 artists that apply to us every month and a selection committee that will help us by looking at the technique of the art. But that's just the entry level. What's very unique about us is that, once you've passed this stage, we look at your personality. When I speak to my friends – whether they are in music, film or sports – we ultimately all look for the same personality. You look for someone who is hard working, driven, incredibly ambitious, and someone that will constantly challenge the way they do things. If you add to this that they are resilient, then you have a diamond. You have someone that's likely to do incredibly well. So that's how we find an artist, that's who we get excited about.
The Best Restaurants in London for Art Lovers
You gave an inspiring TED talk at King's College about the power of art to transform cities. What would you like to see happen in the future with regards to this?
I think for us, it's constantly showing that art is not something that comes at the top, it's something essential. And in the same way that you would want parks in your city – and New York was designed around Central Park in that sense – I want places and locations to be designed around public art. Our generation will have smaller apartments, and smaller places to live in, so it's public spaces like this that are where we are going be inspired. So, we they need to be artistically stepping up.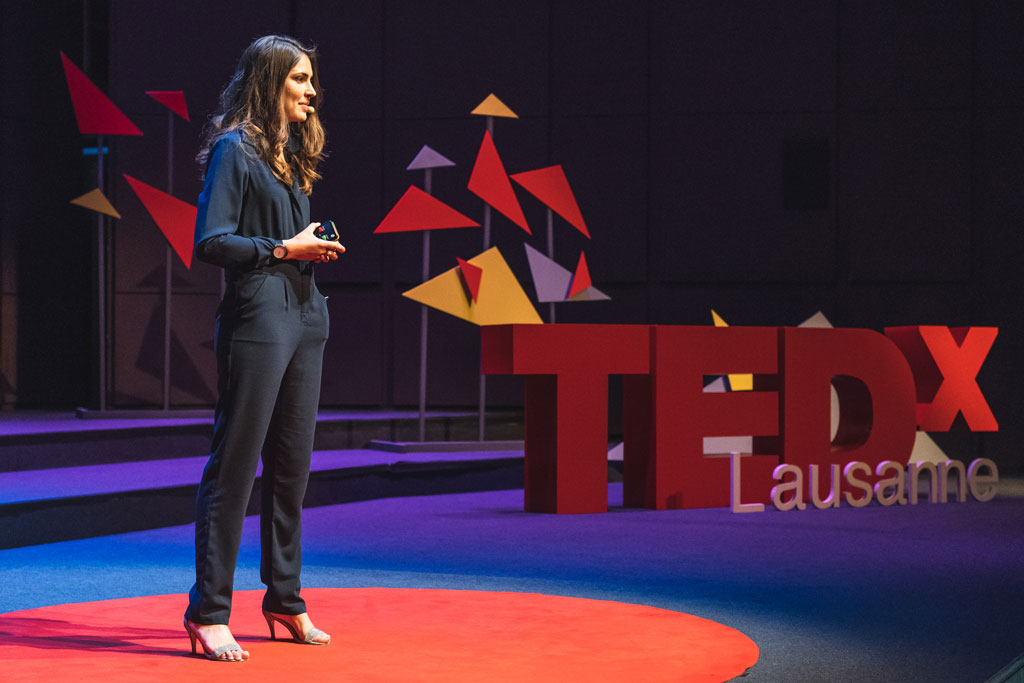 It's essential that we think about who commissions these projects, how the art can be meaningful to everyone, and how the artists can make sure that they speak to the people about it. I think we need to make sure that the process of selecting an artist and the kind of art works that appear is more democratic. So far, people don't really have a say about what goes on in their city to inspire them artistically and I would like that to change.
Lastly, what advice would you give to a young person wanting to pursue a career in art or launch their own company?
I think it's worth saying that it is very hard. It is glamorous after a while in a sense, and life is wonderful now, but you have to be prepared that the first couple of years will be very tough and challenging. If you're launching a company because it is something that you love and are most passion about, then absolutely, go for it. Launching a company to be a glamorous CEO or boss – I don't really see the point in that. So, just really understand why you want to launch a company; if it's just to be seen, then it's not a good idea. If it's to do something that really matters to you, then it's a great idea.
With regards to the art world, you need to be thinking about what the industry needs. Realistically, the art world, like any other industry, is built with communication and finance. That's how you make projects happen, and that's how artists strive. So, being passionate about art is suddenly not enough and therefore its thinking 'what are the skills that I can bring to the sector?'
For example, someone who is amazing at digital may be a lot more helpful to the art world right now than someone who has just done the perfect art degree. I feel that a lot of people just say they love art, which is great, but they don't think in terms of skill set when they enter the art world, and that is really what matters most.
MORE ART INTERVIEWS: Emma Moir: Founder of Box Galleries | Interview with Sculptor Emily Young
---