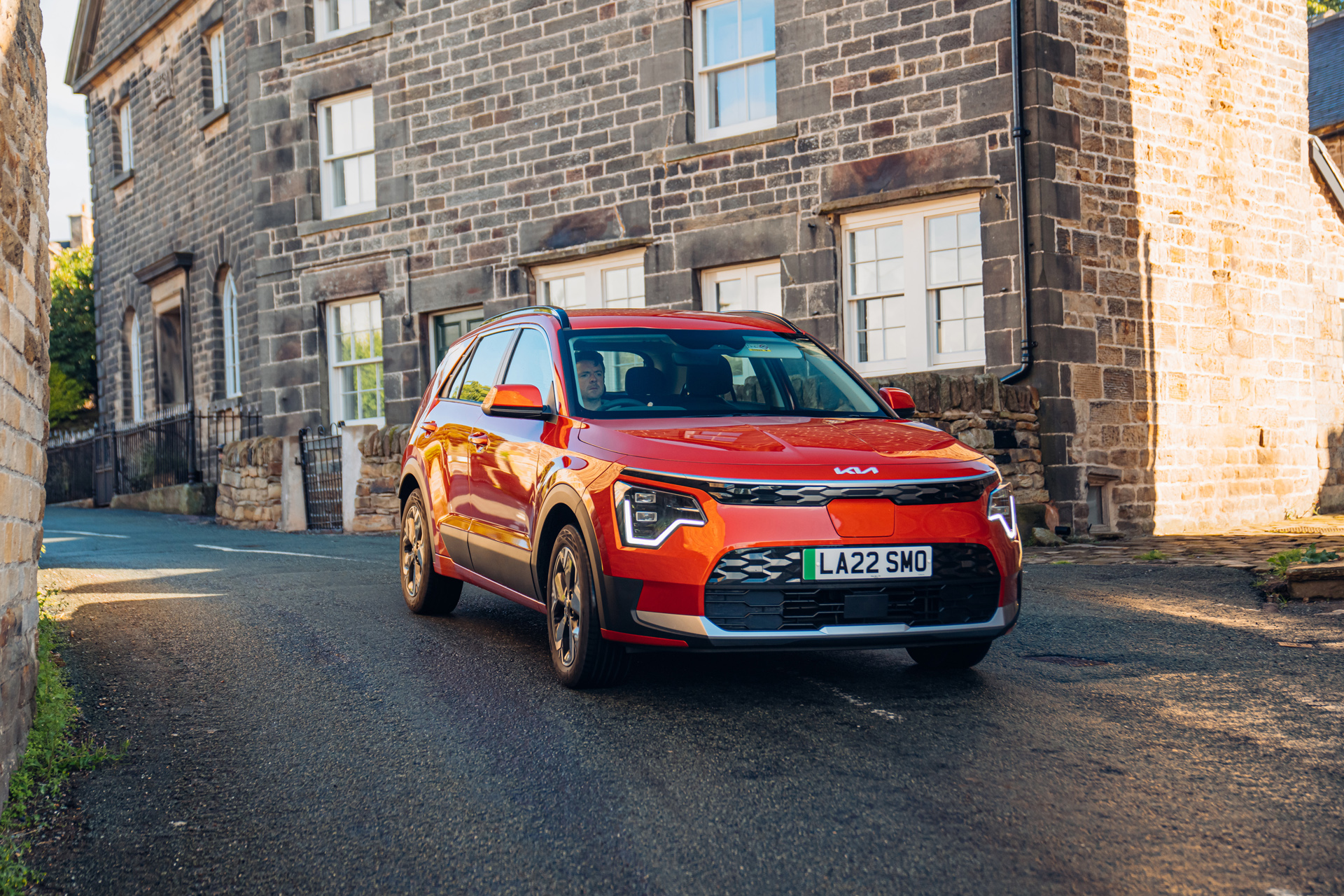 Kia Niro — The Green Lane
---
Jeremy Taylor and Jessica Saunders give the new Kia Niro EV a spin
The Kia Niro wasn't designed to thrill but the new EV model is a giant step forward. Motoring editor Jeremy Taylor and sustainable fashion expert Jessica Saunders drive an all-electric Korean car.
The Green Lane: Kia Niro Review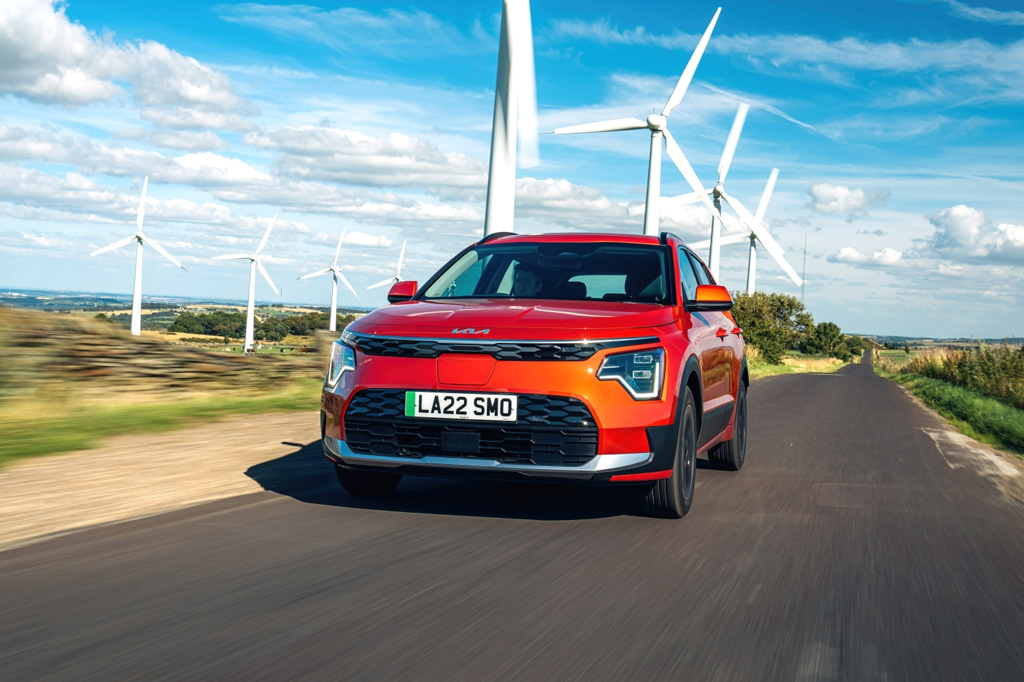 JS – So what's this, another mid-sized SUV that does everything? What makes the Niro EV so special?
JT – Well, you may remember that pre-Covid we took the Kia e-Niro for a spin. It was the all-electric version of the Niro hybrid and rather good. Not exactly a looker, or a talking point at a dinner party, but a practical family car at a competitively priced £33,000.
I recall it was comfortable and came with an awful lot of standard equipment for the money. The range was around 250 miles, which at the time was exceptional for a car in that price bracket.
The Niro EV is a replacement for that model – pricier from £36,700 but just in the nick of time. That's because, since 2019, every car manufacturer has been building new electric SUVs that will give this new Kia a good run for its money.
Do we like it?
The styling is certainly a vast improvement, inside and out. The cabin has been totally overhauled and feels a lot more premium, with various grades of trim that up the kit levels – as well as the price. Top spec versions get everything from a head-up display flashed onto the windscreen, to wireless phone charging.
Is there a 'but' coming?
The multi-adjustable back seats offer plenty of space, luggage capacity also increases to a healthy 1,392-litres when the rear seats are lowered and the 'driver only' air conditioning option means you can squeeze extra miles from the batteries. Clever. Our grade '3' car also had the optional £900 heat pump to precondition the battery for faster charging as standard.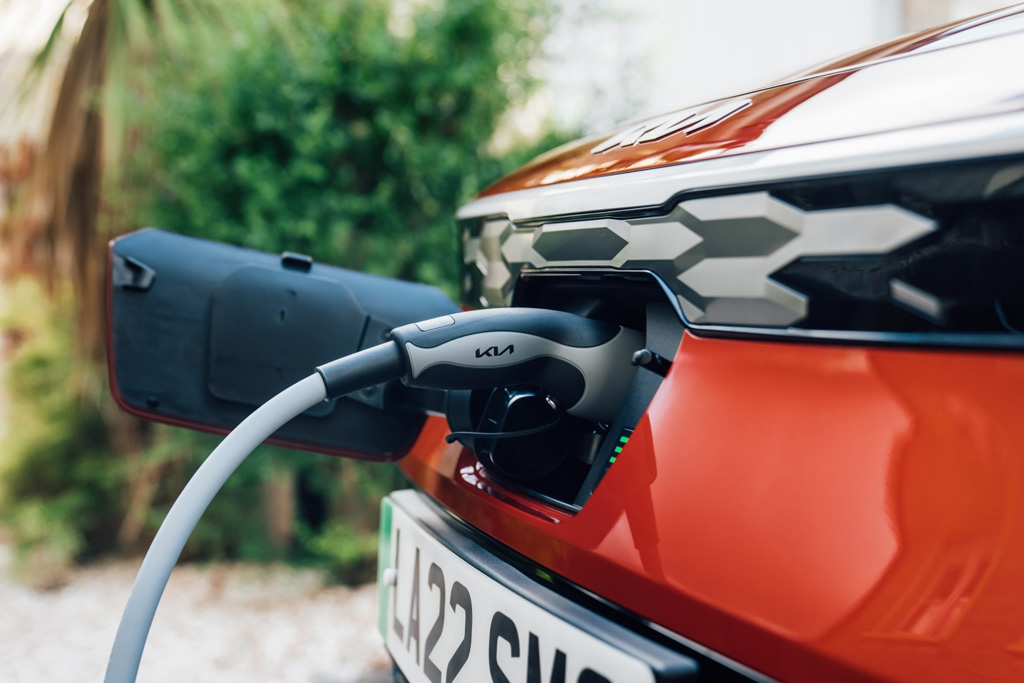 But?
The problem is the new Niro EV doesn't actually travel much further on a full charge than the original e-Niro. The single 64.8 kWh electric motor drives the front wheels and only extends the Niro EV's range by a few more miles.
Even so, it's pretty lively to drive and I always enjoy using a regenerative braking system to top up the battery. The Niro is still more comfortable than sporty, so expect some body lean on the sharper corners.
Indeed, although the Niro EV is best described as a family car that will tackle most jobs very well and, thanks to Kia's exceptional reliability rating, is unlikely to let you down. Few rivals can beat it for price and range right now.
Jessica Saunders is Director of Programmes at London College of Fashion, studying for a PhD in sustainable e-textile design.