The Korean wave – or hallyu, as it's dubbed – is taking off in London, and whether you're wearing the latest Rejina Pyo, indulging in kimchi, or streaming BTS on Spotify, chances are, you will have dipped your toes into K-culture at some point. Wondering how you can get your fill? Here is our guide to Korean culture in London…
10 Things to Do in London This Week
Food
From bibimbap to bingsoo, bao buns and BBQ dishes, the capital is abuzz with Korean eateries. What was once an undiscovered cuisine in London is now becoming more trendy than its neighbouring Asian counterparts, with an enviable street style apt for hangouts such as Shoreditch and Soho. Head to one of these hotspots to try for yourself…
Yan Ji Korean BBQ, Shoreditch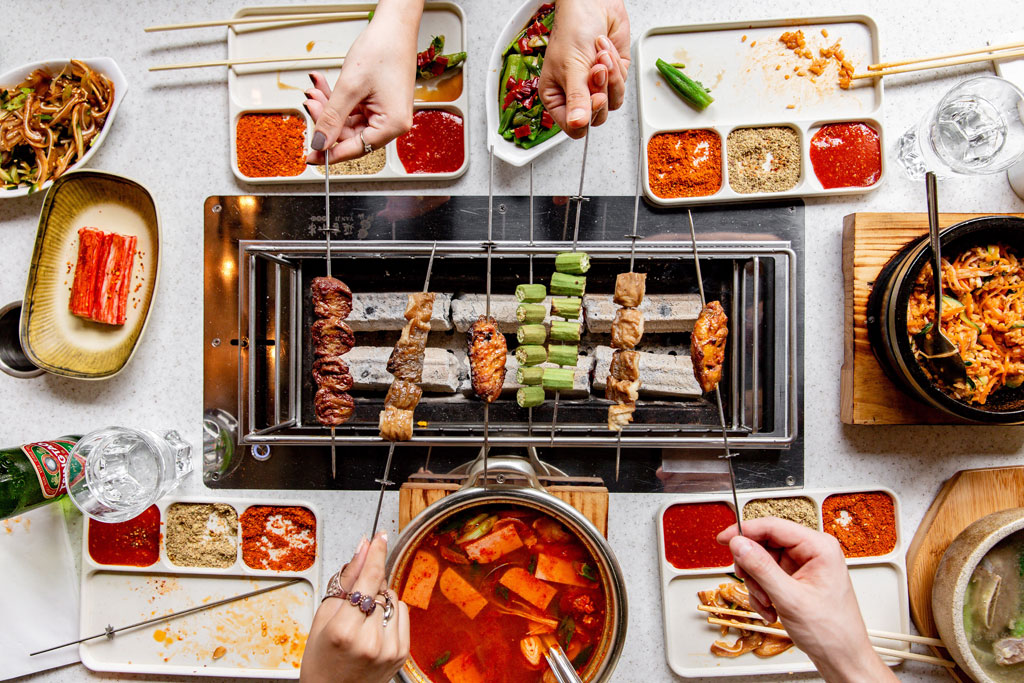 For a sizzling South Korean dining experience, head to Shoreditch's Yan Ji Barbecue and indulge in crispy chicken wings, spicy stir fried pork belly with kimchi, king prawn skewers and hot pot sausage with tofu. Whether you're willing to venture east and truly test your taste buds, or play it safe with milder flavours, this flaming east London meatery caters to both the K-food novice and connoisseur alike. Bethnal Green Road, E2; yanjirestaurant.com
Bibimbap, Fitzrovia
Whether you prefer the traditional Korean dish a little healthier with hints of ginseng, ginko and dates, or as a delicious meat feast layered with crispy spicy pork, raw seasoned beef fillet or chilli chicken strips, Charlotte Street's Bibimbap caters to it all. Be sure to try their 'KFC' (Korean Style Chicken), dipped in soy, sweet chilli or moreish kimchi mayo. Charlotte Street, W1T; bibimbap.co.uk
On The Bab, Covent Garden
Covent Garden's On The Bab has nailed Korean street food vibes, with its exposed brick walls, ready-to-eat dishes, and help-yourself-style sauces. Menu highlights include sweet, doughy bao buns filled with crispy mushroom fritters, succulent shrimp dumplings, and bibimbap, South Korea's wholesome traditional rice dish topped with sautéed vegetables, bulgogi beef and an oozy fried egg. Wellington Street, WC; onthebab.com
Eat Chay, Shoreditch
If you are vegan, have no fear. Eat Chay in Box Park serves up quality 'vegan Asian munch' such as bibimbap with tastes-just-like-pork bbq seitan, and light and fluffy bao buns with tasty meat substitutes such as deep fried f'sh or Korean fried tofu. Bethnal Green Road, E1; eatchay.com
Gaza, Soho
Proving K-cuisine has a sweet side too, Gaza in Soho – the buzzy café which plays K-pop on repeat – serves 12 different flavours of bingsoo; a melt-in-your-mouth frozen milk dessert, typically topped with fruit, syrup and red beans. If you can't adhere to having beans in your dessert (no judgement), you can opt for a more westernised style with chocolate-coated oreos, macaroons or whipped cream. Greek Street, W1; @gaza_soho
Chef Judy Joo on Korean Food
Korean-American chef Judy Joo – renowned as the host of popular US show Korean Food Made Simple – shares her K-food favourites and exciting upcoming projects…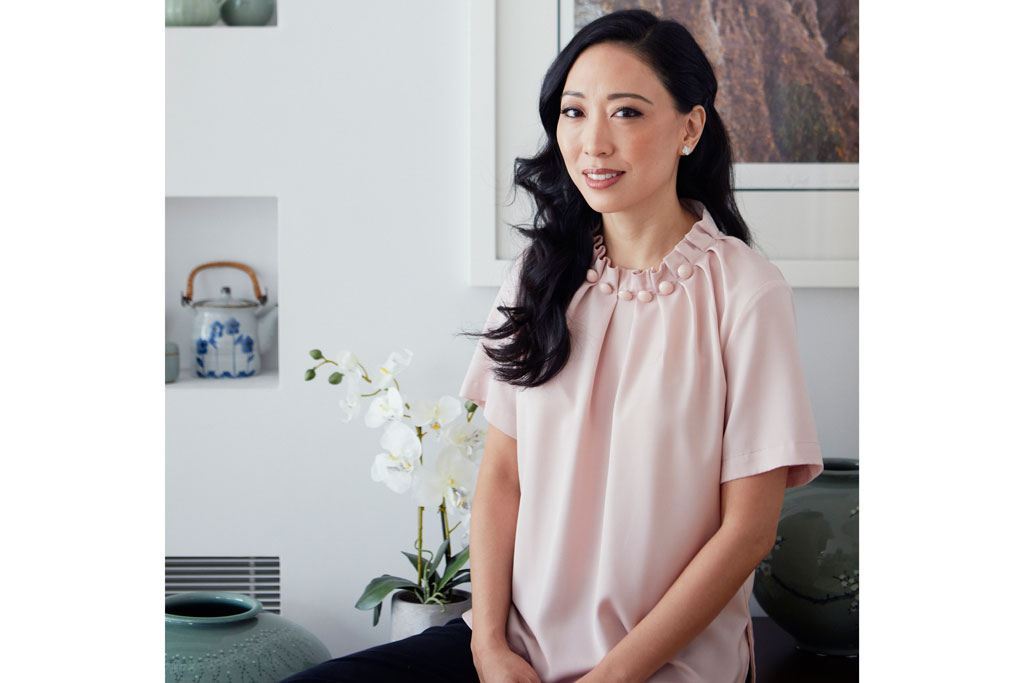 You've had an incredible career revolving Korean food – what is it that you love most about the cuisine?
I love Korea's bright, vibrant and punchy flavors.
In 2015, you launched the Korean restaurant Jinjuu in Soho. What made you want to bring a taste of Korean flavours to London?
This past June, I left Jinjuu, but the intent behind launching a cool Korean restaurant in London was to bring these unique flavors to a city that was unfamiliar with them.
Why do you think Korean cuisine has grown in popularity within London over recent years?
Korean culture in general has been trending with K-pop, K-dramas and K-beauty all driving its popularity. People across the globe are obsessed with anything Korean.
Where would you recommend people go to eat good Korean food in London and why?
My new place, Seoul Bird, launching at the end of November in Westfield's, of course! Otherwise, Koba in Fitzrovia is an old standby.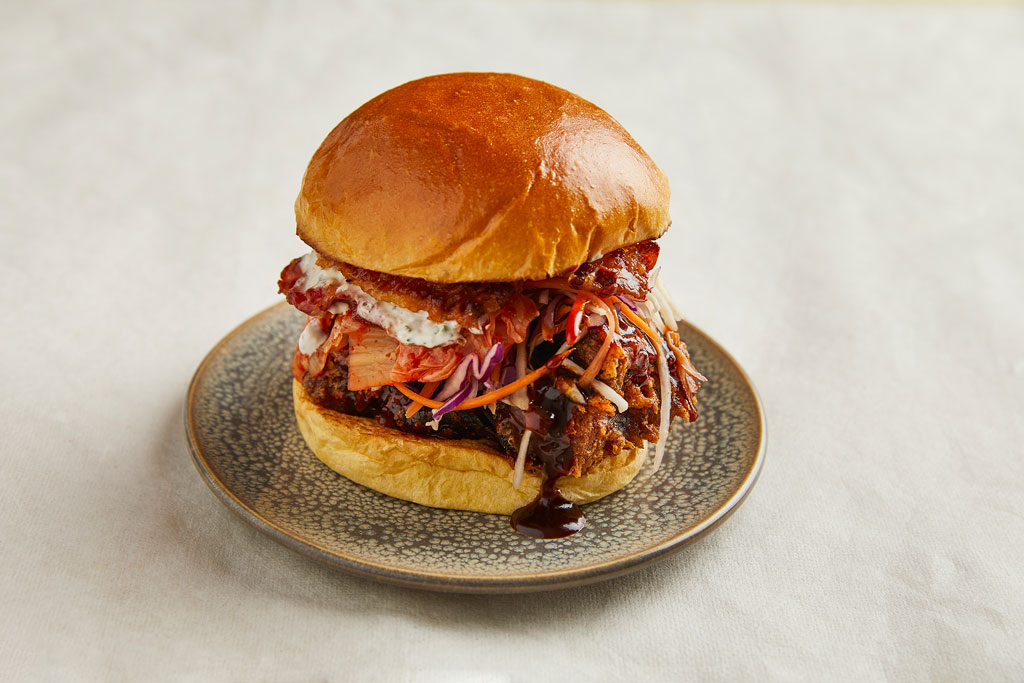 What are your favourite Korean dishes?
My favourite dish is a spicy silken tofu seafood stew called Soon Dubu Jiggae, there's a recipe for this in my new cookbook. I also love classic Korean barbecue.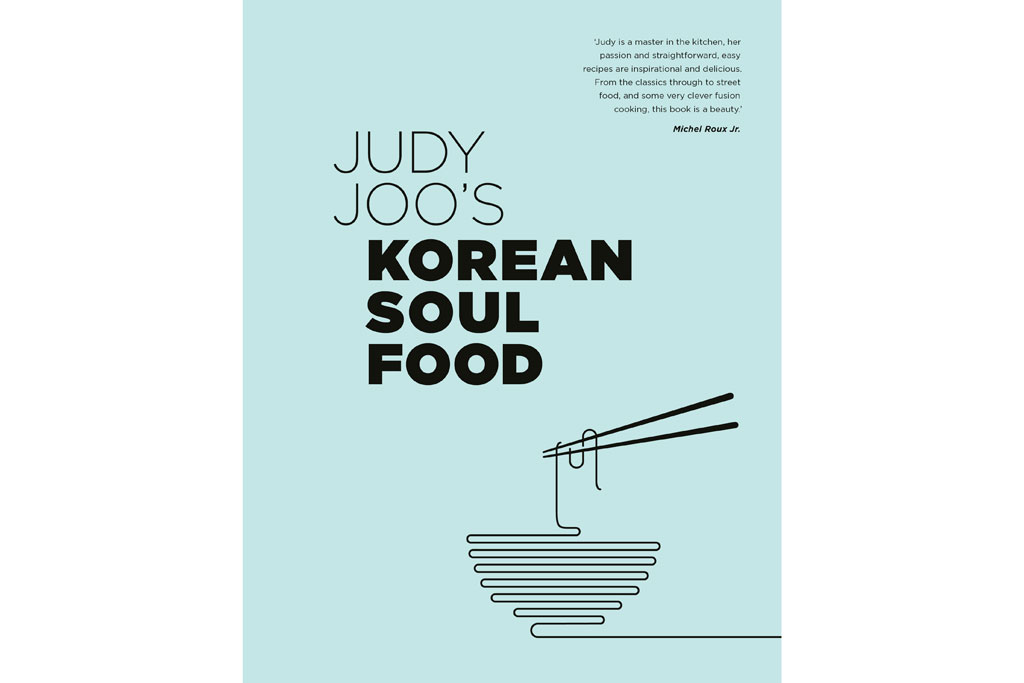 Can you tell us about your new cookbook? 
My latest book is very much a reflection of my upbringing and travels and has many influences from around the world. There are many fusion recipes as well as much loved traditional classics. I have created so many recipes— I felt that it was time to share them. Judy's Joo's Korean Soul Food, £15.40, judyjoo.com
Beauty
From BB creams and sheet masks, to cushion foundations and the infamous ten-step skincare routine, Korean beauty, or 'K-beauty', has been infiltrating the London beauty scene. And while beauty trends come and go – lest we forget the era of face baking, barely-there brows, and the Kim-K contouring phenomenon – K-beauty has shown no signs of blending into the background…
Beauty & Seoul
Having fallen in love with K-beauty following a trip back to her native South Korea, Maree Kinder left her retail marketing job to pursue a career in Korean cosmetics. The result? Beauty & Seoul; a London-based K-Beauty store selling everything from serums and essences (a K-beauty must), to SPF and the signature sheet mask. The brand often hosts regular pop-up stores around the capital, so keep your eyes peeled… beautyandseoul.co.uk
Selfridges
Always ahead of the curve, Selfridges launched a mini K-beauty section within their beauty halls back in 2017. The luxury department store is packing plenty of South Korean sheet masks and an array of K-beauty cosmetics from popular brands including Neogen, Skin79 and Tony Moly. Grab a basket and go wild. Oxford Street, W1; selfridges.com
Fashion
Emanating from Seoul, the new-born fashion capital of Asia, K-fashion is a playground for young designers toying with pastel colours, stylish street wear and outlandish accessories. Now, London is fully taking note, with brands such as pushBUTTON, YCH and Rejina Pyo leading the way…
PushBUTTON

Korean designer Seung Gun Park's eclectic and high-spirited 80s and 90s glamour-inspired designs have been turning heads at London Fashion week since his UK debut last year. A fusion of fluorescent yellow, anime print and feminine silhouettes took to the SS20 catwalk this month, proving Park's distinctive Seoul style is here to stay. Shop the luxury brand at Browns, Harvey Nichols, Koibird and more. pushbutton.co.kr
Rejina Pyo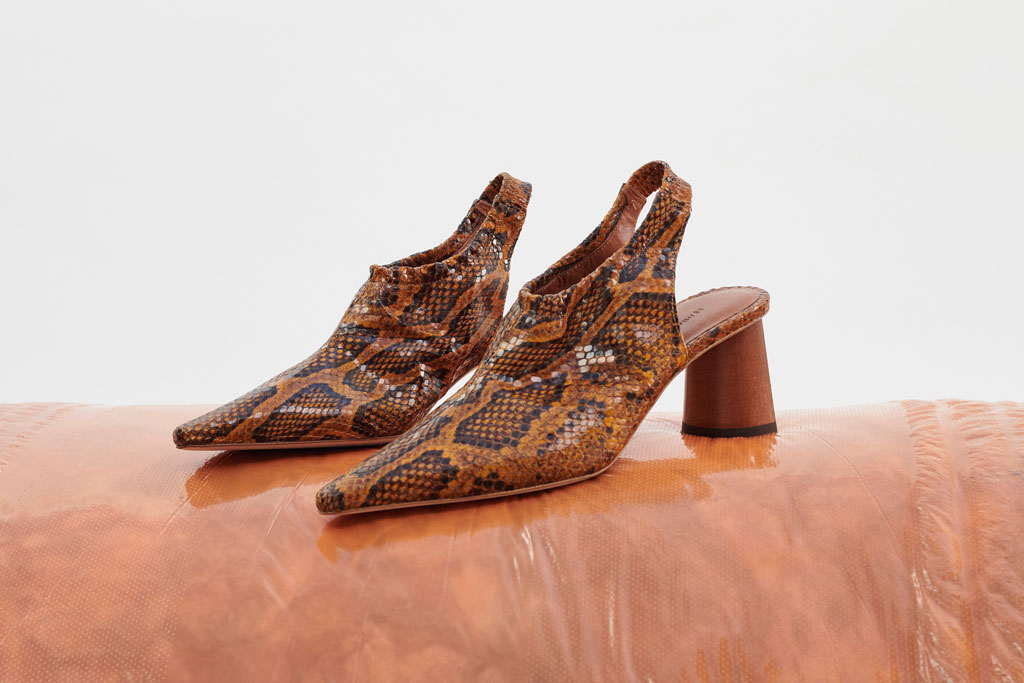 Available to try and buy from the likes of Harrods and Harvey Nichols, Rejina Pyo is a South Korean star designer worth taking note of. Her contemporary elegant and feminine pieces are designed with quality and timelessness in mind, while her sophisticated statement croc-style shoes and handbags have been taking the fancy of avid fashionistas across the capital. rejinapyo.com
Wonderound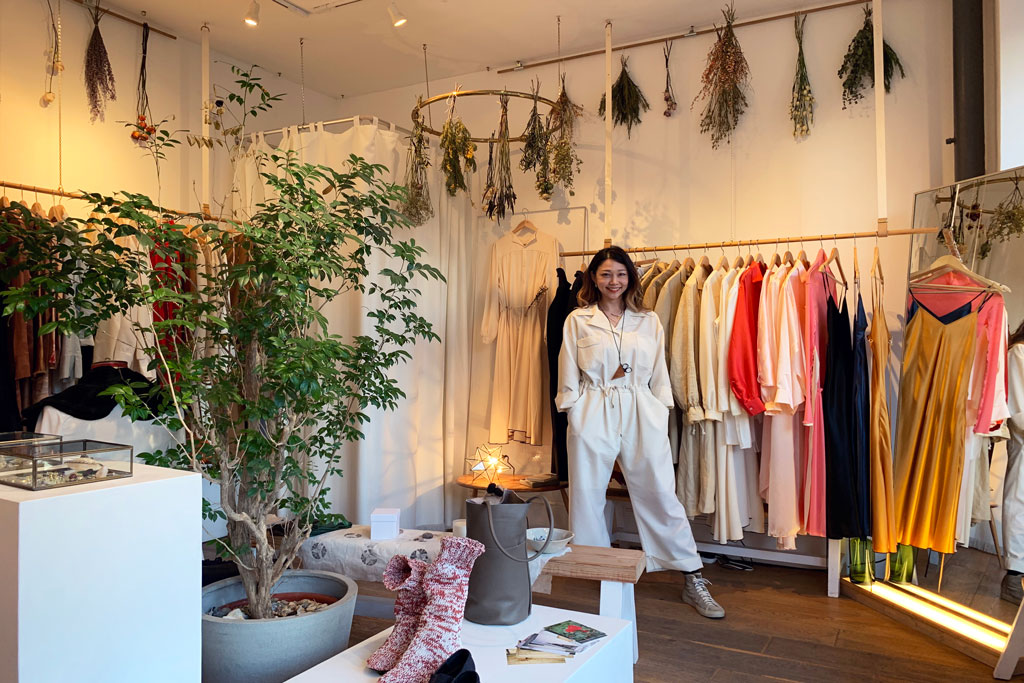 South Korean Central Saint Martin's graduate Zi Kim launched her womenswear boutique, Wonderound back in 2014, bringing a slice of Seoul fashion directly to Shoreditch. Designing her own collections, as well as selling and supporting an array of other South Korean independent brands, the store places emphasis on sophisticated simplicity and effortless elegance. The company has recently moved to a studio in North London where clients are welcome to pop in and take a look around, while hosting regular pop-up stores across the capital. wonderound.com
Visit
Oseyo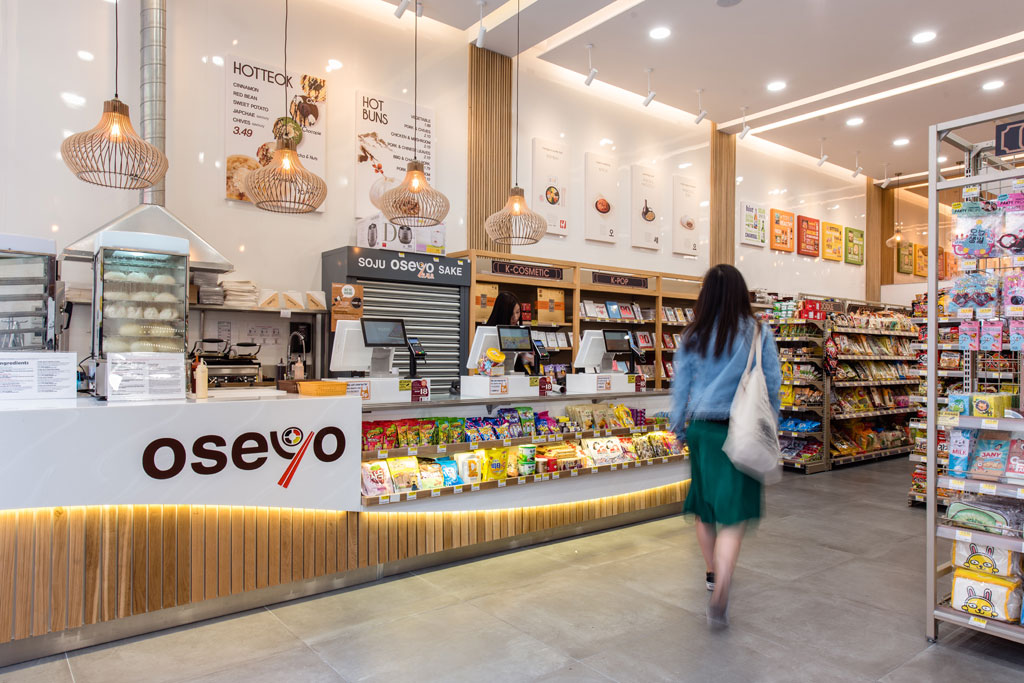 Selling everything from kimchee and K-pop, to talking rice cookers (yes, talking) and Korean cosmetics, Oseyo is your one-stop shop for Korean food and culture. With branches stretching Camden, Angel and most recently Charing Cross Road, this ever expanding South Korean supermarket is proof of K-culture's spectacular emergence in the capital. Be sure to stop by the Korean pancake station for a bite before you raid the K-beauty and K-pop stands. Charing Cross Road, WC; oseyo.co.uk
Music
When South Korean sensation BTS sold out Wembley Stadium back in March, London's affinity with K-pop was confirmed. While the genre of music has been flourishing since the 90s, it is only within the last year or so that it has truly resonated with the UK music market; in 2018, BTS became the first Korean act to ever have a number one album in the UK charts, and last year became the first to land a UK top 40 single with 'Idol'.
But BTS is just the beginning. Now, London plays host to a whole spectrum of Korean music events; DGC Dance host weekly K-Pop classes across the capital, Design My Night is hosting a K-pop disco in Covent Garden this November, while The Korean Cultural Centre UK are hosting a 'Celebrate Pansori' event in celebration of the traditional operatic genre.
K-Music Festival 2019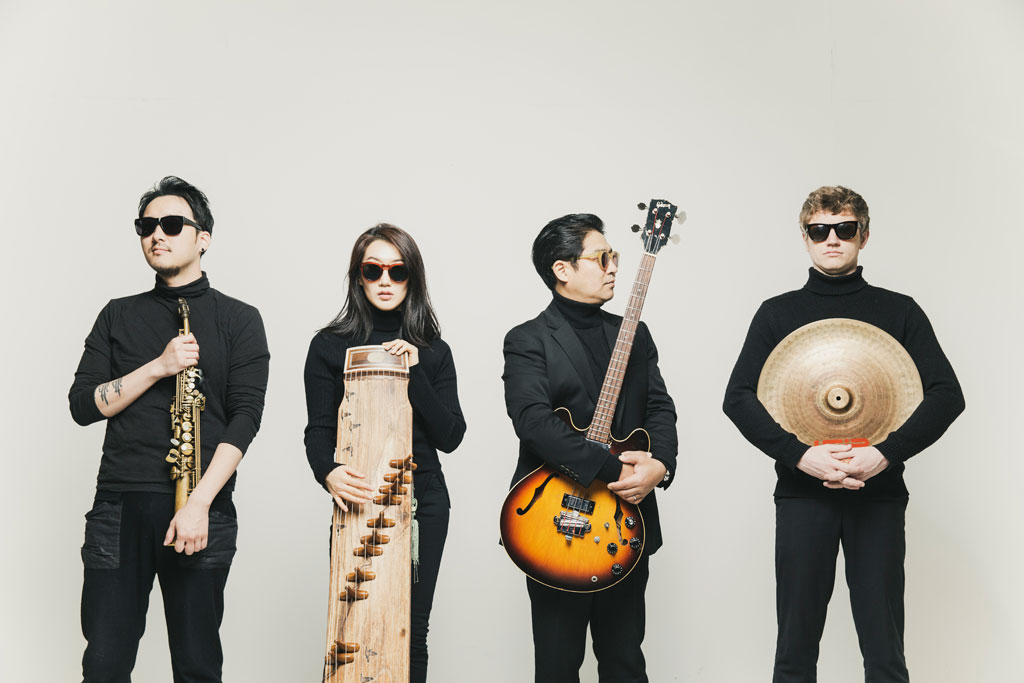 For the ultimate K-music experience (besides from a BTS concert of course), book tickets to this year's K-music festival, where an exciting line-up of established Korean artists will be performing to London audiences across six different days and venues, including Rich Mix in Shoreditch and cultural arts hub Kings Place. From traditional South Korean pansori, to more experimental and contemporary sounds, the festival celebrates the diversity and emergence of K-music throughout the capital. 3 Oct – 18 Nov; serious.org.uk
READ MORE:
10 Things to Do in London This Week | The Best Food & Drink Pop-Ups in London 
---